Thursday, July 09, 2020





We're getting to the heart of the matter today: Results! We like results around The Golf Station, and we love hearing and reading your stories. Here's one I got this weekend:



| | | |
| --- | --- | --- |
| "Please pass on my thanks to Tim and Neal! I drove 3 hours for a fitting a few weeks ago. I didn't really know what I wanted and came in with an open mind. All I knew is that I was tired of getting bags that simply didn't work the way I thought they should on the course. I ordered a Ping G Driver, G hybrids and G irons.To break up the party I ordered a Vokey wedges and Scotty Cameron putter. I got them just recently and put them in play at my home course. | | |

I was expecting to see more of the same once I got my new clubs to the course. I was happy to be wrong. It was great to have them perform as I expected. When I got clubs before it was always a variant of a stock shaft. I went totally custom and got them Pured. They were just amazing. I got more accurate and that was what I really wanted. I'll definitely tell all my buddies about The Golf Station. When I'm ready for more clubs in a few years, I'll be back." –

Oliver



We love hearing about positive results. Admittedly, we get them a lot. We have a great team, but if things don't go quite right, we'll do what we need to make it right.

Click here or call 817.595.4653 to schedule a fitting, and

we'll get you Golf Station Fit!





"Tim, can you give me a tip to help me teach my daughter to hit out the sand? She's struggling and is getting really frustrated."
–

P.I.



This is an easy one:
Draw a line in the bunker and place a ball to the left of your line. Have them hit the sand to the left of the line without touching the ball. What this does is promote the hitting of sand and that pushes the ball up and out of the sand. Repeat the drill and in no time, your daughter will no longer be fearful of the sand. To be honest, this a good drill for anyone.

When Tommy last visited, I had him practice this very drill in a bunker with his Wilson Staff PMP wedges, and he was hitting ball after ball onto the practice green at Cowboys Golf Club.

I was requested to post a short game video by a couple of customers by my instructor, the late Tom Tomasello. It's about four minutes long. I hope you enjoy it and, as always, it brings back a lot of memories for me.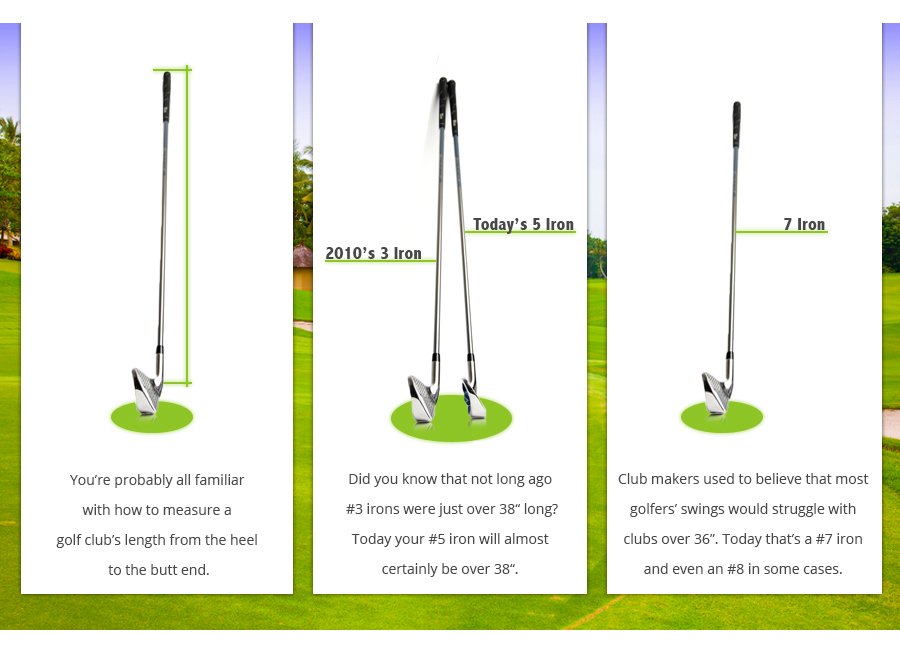 So why have club lengths got longer (and lofts stronger)? One argument is that the manufacturers know we love to buy extra distance. Another is that improvements in MOI and the size of the hitting area allow the club to be longer without a loss of consistency.

The question really is at what club length does your ball striking ability start to break down?
And is there something that can be done about it? There certainly is.
Contact us.

When you crouch down behind the ball or stand up and walk around the Putt, what are you really looking at?
Do you have a process to read the green? Does your local knowledge suffice?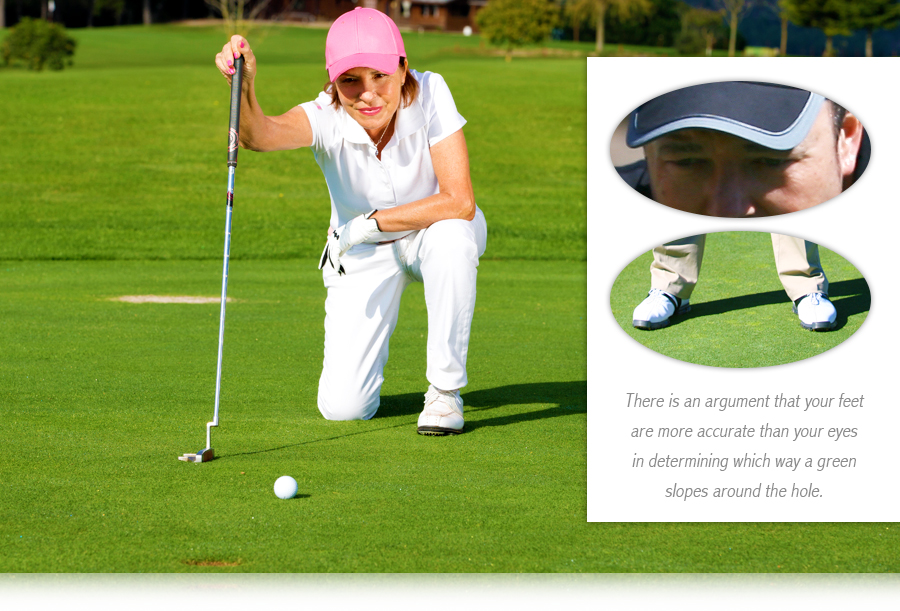 On average, Tour Professionals are making 14% of Putts from 20 feet. Science tells us that they could be doing better. For them, it's all about the money. For you, improving your ratio is about experiencing the thrill of sinking that Putt more often.
It's a priceless feeling.


What's your success rate from 20 feet out on the course? When you miss, what percentage is down to: a poorly-fitting Putter; poor technique; a bad read? You can be a great Putter.
Contact us
.