Dear Josias,

Please accept our deepest condolences on the passing away of your wife, Estelle.

Our hearts are saddened by your loss and our thoughts and prayers are with you and your family.


Ladies clinics
We have a fantastic clinic for all our lady members that we specifically run for you to improve your golf each week. This is a fun and interactive group session where you can learn all the basics needed to get you to the first tee! You are invited to join our session on a Wednesday either from 8:00-9:00 or 9:00-10:00.
Book your spot
here
.
---

It was fantastic to be involved with the first Sundowner Series event on Friday evening and we look forward to helping all the members and guests which attend going forward. We set up a fun series of games on the putting green and those that attended got great advice on how best to structure their practice to get the most out of their time spent on the putting green.



Kind regards,
The Swingfit Team


New driving range tees
New range tee bases were introduced today. We trust it will enhance your practising and help you to hit more fairways!

Now available in the pro shop.


Cabaret with Candice Bester and Blaauwklippen Vinyards
We had a most enjoyable evening with Candice Michelle Bester and fellow musicians Jethro Stange (guitar) and Dominic Lategan (keyboard), with their delightful cabaret, One Night Stand. Candice had the guests on their feet by the end of the evening, cheering and singing along with music of the 80's, like Abba and Queen.

A big thank you to Blaauwklippen Vinyards who sponsored the table wines and the Triple Three Distillery on the Blaauwklippen Estate, who spoiled us with gin cocktails and their grappa reserve. Thank you to all the members who attended and enjoyed the evening with us!


| | | |
| --- | --- | --- |
| | | |
| | | |
| --- | --- | --- |
| | | |

| | | |
| --- | --- | --- |
| | | |

Golf RSA Junior team announced

National pride will take precedence when the country's top ranked juniors line up in two prestigious international championships in February and March. Golf RSA has named the leading four juniors on the South African Golf Association Junior Rankings – Christo Lamprecht, Luca Filippi, Garrick Higgo and Jayden Schaper – for the upcoming African Amateur Championship at Leopard Creek and the 2017 All-Africa Junior Golf Championship in Zimbabwe from 28 – 31 March.

De Zalze is extremely proud to have our Club Champion awarded for his incredible talent. He has performed exceptionally well in 2016 and richly deserves his selection on the national team. Garrick is the 2nd Springbok to play out of De Zalze after Francois le Roux was named in the National Senior team last year.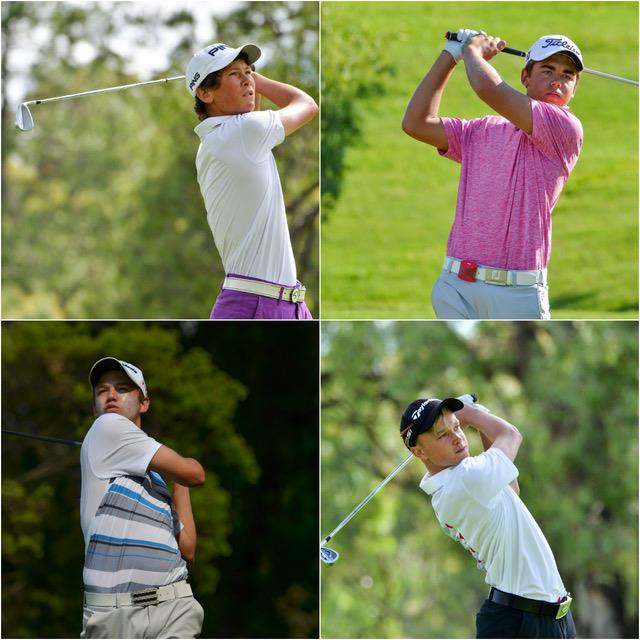 With a grand total of 26mm rainfall having been received on Friday the 27th, the change to the course on the whole has been miraculous. With such amounts falling in a relatively short time frame, there are usually related maintenance tasks such as additional bunker maintenance and general cleaning up of the course but, given the rarity of such levels of rainfall at this time of year, these are 'headaches' for which I am more than grateful.

| | |
| --- | --- |
| | |

General maintenance continues as normal. Additional mowing will take place over the coming week to ensure we keep everything looking neat and tidy given the additional growth to be expected.

We have encountered localised outbreaks of disease on the greens which are being monitored daily. These outbreaks are to be expected in weather conditions such as those experienced in recent days and weeks.

On the 6th of February we will be utilising our newly purchased de-thatching units on all greens to relieve some of the pressures placed on the plants, in particular the root system, by sustained high temperatures and increased watering.

This operation causes a relatively low level of disturbance to the putting surfaces and we can expect to be back to standard within days.

Tee complexes can currently be found in a more than acceptable condition given the frequency of rounds passing through the course at the moment.

A personal project of mine, which has really progressed in recent weeks, is the areas of indigenous grass planting. This was always going to be a process whereby some areas would mature faster than others and it will continue to be this way. However, I think the level of definition this has bought, as well as the long term benefits as far as water requirement, is now beginning to realise itself and I am thoroughly excited for its further implementation around the course.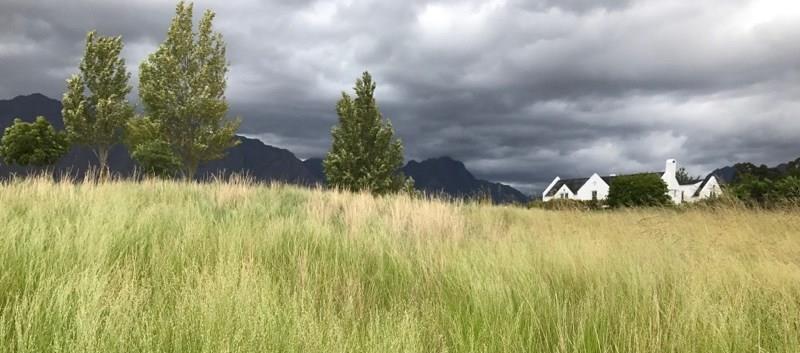 We look forward to a week of cooler weather and the continued recovery of the stressed areas.

I look forward to seeing you out there enjoying our rejuvenated course.

Happy golfing!

Your Course Management Team at STM

Tarentale stepping it up!


As our Club Captain, Clive Heward, mentioned last week, the last Wednesday of every month is going to be the main Tarentale Competition of the month with lucky draws, fines and awesome meat packs to be won.

January's 'Main Event' winner was non-other than on form Rean Smit. Rean also mentioned that whoever is keen for a braai this week, he is more than happy to supply the meat!

Happy birthday to all our members who celebrate their birthdays in February. We want to wish you all things good for the coming year.


James Farrelly
Lloyd Van Der Merwe
Jan Calitz
Margot Versfeld
Bernine Baumgardt
Fanie du Plessis
Robin Black
Steve Harrington
Gary Wallace
Corrie Visagie
Paul Meyer
Johannes van der Merwe
Janine Absolom
Renate Verfuerth
Josias De Kock
Hein Herbst
Hein Doman
Willie Willemse
Adrian Basson
Robert Knight
Jason Suter
Jesse Van der Merwe
Ben Nell
Jakobus Johannes Viljoen
Beryl Weldon
Alison Faure
Louis Olivier
Dave Pollock
Hjalmar Bekker
Stephen Gouws
Christiaan Rossouw
Elizabeth Lake
Aernout Van Der Mersch