Thank you for a great 2017 from the PURE Motion golf Academy Team!
Treat yourself this Christmas with the gift of better golf!



Contact us to book a lesson.


Results for the week



To view the past week's competition results, click here.





Blues Meets Rock is Back!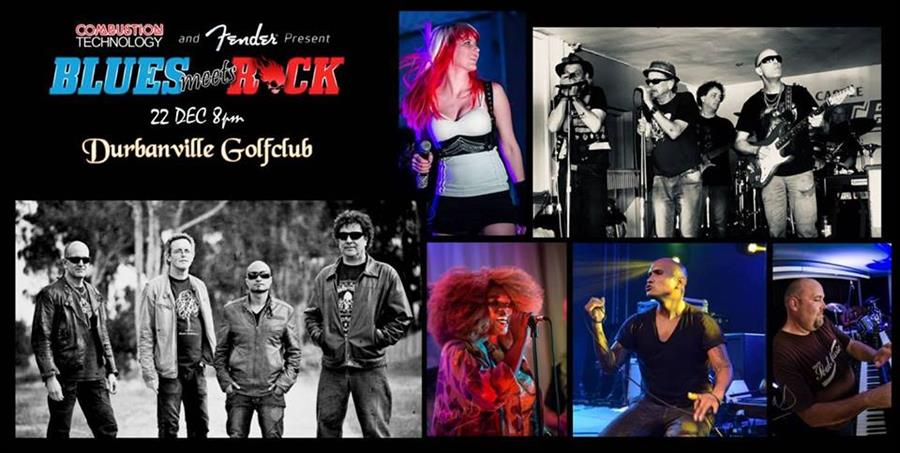 Blues Meets Rock is back at the Durbanville Golf Club on the 22nd of December. Please join us and invite your friends to a 'Musical Extravaganza' guaranteed to get your mojo back up to full capacity just in time for 2018.

Pebbleman & Boulevard Blues will be taking you on a 'hi-octane' journey of classic blues & original blues rock.

They will be joined onstage by:
The Rockingly Awesome Tauna Fern
The Bluesy & Soulful Nhoza Sitsholwana
and the Keyboard Wizardry of Morné Toua

Plus:
Doc John Lead vocals
Jesse Jordan Lead vocals
Richard Pryor Guitars
Rob Stemmett Bass
Greg Smith Harmonica & percusion
Graeme Abbott Drums
Kevin Gibson Drums

These wonderful musicians have been the core of the 'Blues meets Rock' shows over the years and what better way to celebrate than have them ALL on the same stage on the same night.

To top off over 3 hours of Blues Rocking Goodness we have the 'free entry' Lucky Draw worth thousands of rands courtesy of Combustion Technology, Fender & Paul Bothner Music.

It's going to be a great night out so don't delay, book a table today on 021 976 8120.

Otherwise, see you at the door for casual seating standing, dancing and rocking good times. R100 cover at the door.

Superdraw!




We wish a very happy birthday to all those members who celebrate their birthday this week. They are:



Hessel Dijkstra, Ronnie Murray, Stanley Wessels, Jannie Truscott, Logan Jeremy Brown, Hanlie Diedericks, Matthew James Kilfoil, Chris Koekemoer, Darren Lee, Anthony Peter Owen, Roger Burt, Anton Perold, Gavin Visser, Henri Warren, Mick Castley, Stephanie Griffith-Richards, Dwayne Hepburn, Keyan Loubser, Nicolette Shelly, Zanne Geldenhuys, Augustyn Meintjies, Hennie Nel Jansen Scheepers, Frederik Smith, Armand van Niekerk, Estelle Gallowitz, Franciscus Weekers


Have a wonderful day!