Greetings to all our Members,

As we head closer to spring time and the days start to get longer, it's astonishing how little rain we have had this winter ( July 2017 34mm v July 11 year average 121.5mm). This is extremely worrying for your committee and we are taking the necessary steps towards water security by sinking a 2nd and maybe a 3rd borehole in the near future. Water security is our number 1 priority and is an integral part of our irrigation upgrade. Our course is currently in a fantastic condition considering we are in the middle of August so hats off to Chris Kitson and his team from STM.

With our 50th Golden Jubilee celebrations around the corner I would like to encourage all our members to be a part of and celebrate this special occasion at DGC. Pampoenkraal week is also around the corner and many tee-times have already been sold so don't delay and book your slots with Gabriela in the office.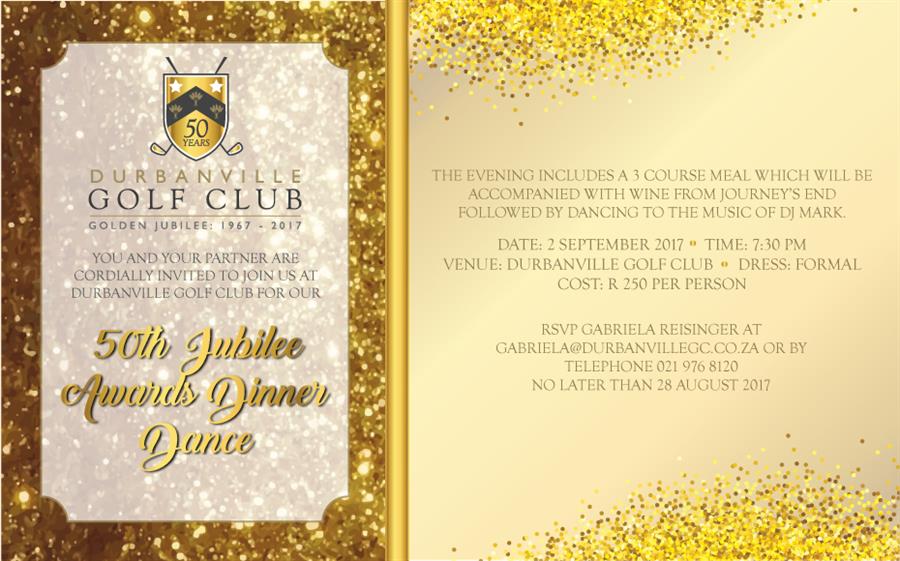 Just a reminder to all members of our "Membership Drive". Introduce a new adult member to DGC and we will load R1000 credit on your club card! Please remember to fill all divots, repair all pitch marks on the greens, stick to the cart rules and "Hit them straight."

Yours in golf,
Andre' Wainwright




WP Golf Foursomes Championships - Sunday 13 August 2017


De Zalze Golf Club played host to the Nomads WP Golf Foursomes Championships on Sunday.

The event is used as preparation for the upcoming Inter-Provincials for both the men and the women and sported one of the bigger fields for this event – 43 teams entered.

Charl Everts (Westlake) together with his partner Kyran Hawkins (Rondebosch) shared the half-way lead with Carlo O'Reilly (Atlantic Beach) and Chris Wicks (Durbanville) on five-under-par.

However, it was early in the afternoon round that this tournament was going to be a close contest.

Bogeys and double bogeys by the two top teams allowed the combination of Elton James and Gerlou Roux to move up the leaderboard, and post a final round total of two-under-par.


Adrian Ford and Werner Theart slotted five birdies for a bogey- free second round, and finished tied third, with O'Reilly and Wicks, on one-under-par, one shot off the lead.

Everts and Hawkins survived a double bogey five on the par 3 16th and a bogey on 18 to book a spot in a play-off with Elton James and Gerlou Roux which they won after the first hole.

View the full results here.


Well done Thomas Bezuidenhout on your 2nd place finish at the Atlantic Beach Junior Open with a score of 73 (+1). Congratulations!

Par 3... 4th Hole at DGC

Every hole-in-one, on a competition day, the player/s get a free bottle of Bell's Special Reserve.


| | |
| --- | --- |
| | |

| | | |
| --- | --- | --- |
| SUPERDRAW! | | |
Friday, 18 August 2017


Join us from 6pm onwards for our members!
1st Draw is R15,000.00 & the 2nd Draw R3,000.00
You have to be there to win it! R500 Lucky Draw for all.


Thai Chicken Curry R65pp



Fixtures… A full line-up of Forthcoming Club Competitions & Events:

Saturday, 19th August
- Individual Stableford


Sunday, 20th August

- Mixed Open
Wednesday, 23rd August - 4BBB Alliance Stableford
Saturday, 26th August - Individual Monthly Medal
100 Reserve

100 Reserve Brandy have branded a Titleist Golf Bag, together with an umbrella and club towel to be given away as a prize to one lucky customer!

All you have to do to enter is to buy a double 100 Reserve and 200ml mix for R35, or TWO double 100 Reserves and 330ml mix for R55, fill your name in on the card and drop in the box in the main bar!

The prize will be drawn on the 30th of September 2017 at Members Prize Giving.

Good luck to all!

Alfie Schneeberger
Food and Beverage Manager
| | |
| --- | --- |
| | |
Click on posters to enlarge...

Blues Meets Rock is 'Back in Black & Blues' at the Durbanville Golf Club Boulevard Blues and the absolutely Rocking 'Back in Black AC / DC Tribute Band ' will be setting your good times on fire. 'Back in Black' the AC/DC Tribute Band spent 6 months in a rehearsal room fastidiously studying the finest nuances of AC/DC's live performances and emerged victorious after their stellar closing performance at the 2016 Tribute Festival.



Find out more about Backsberg Wines here.


Premier Amateur Tour – Milnerton Open on Sunday, 20 August 2017.
2017 Mid-Amateur-Series - Strand Golf Club (22 August 2017)

2017 Senior Amateur Series - Westlake Golf Club (21 August 2017)
Click on a poster to enlarge.

An introductory discussion on The Rules:

Because golf is a complex game, played on such a variety of courses in so many variable circumstances, we must anticipate that The Rules will reflect this complexity. Fortunately there are simple, logical and practical underlying principles that form the foundation of The Rules.

The 2 basic principles are:

1. Put a ball in play at the start of a hole, play your own ball and do not touch it until it is holed.
2. Play the course as you find it.


The Rules do not attempt to cope with exceptional physical conditions. Therefore the Committee in charge of the course/competition is responsible to put Local Rules in place to address certain exceptional situations on their course. In Appendix 1 at the back of The Rule Book there are properly worded examples of Local Rules that cover a variety of abnormal situations that a Committee may put into place if the local condition requires it.

As a player you have to make sure what the Local Rules are for the course you are about to play. Whether you are a visitor at another course or whether you are playing your home course. We try not to duplicate The Rules of Golf under Local Rules. Therefor if you do not find something under Local Rules it means that there is no Local abnormal condition on that subject and The Rules of Golf apply unchanged for that situation.

So, let us then start with our own Local Rules.

1. Out of Bounds (Rule 27-1). Read more here.


May we wish a very happy birthday to all those members who celebrate their birthday this week. They are:

Andre Barlow, Riaan de Lange, Hosung Kwag, Jade le Roux, Tobile Mafa, Katelin Muller, Hendri Nigrini, Hilton Appel, William Brown, Selwyn Brummer, Celesta Coetzee, Clyde Fortuin, Garth Mills, Charmaine Smith, William Warren, Andries Bisschoff, Jayden Davids, Kevin Harris, Pierre Laubscher, Yvette Negrine, Fouad Swanepoel, Jolene van Wyk, Darren Ward, Jacqueline Wooding, Willem Barkley, Marlon Swarts, Anton Botha, Heini Filmalter, Dean Gallienne, Matthew Mitchell, Christie Smit, Rudi van den Bergh, Ian Dorrington, Charles Fourie, Michael Griffin, Heinrich Haasbroek, Morne Hartman, Carlo Swanepoel, Christo Crowther, Cournall Machanick, Hans Oellrich, Alexander Bosch, Ferdinand Jansen van Rensburg, Zuikiswa Pethela, Andre de Wet, Arthur Hansen, Joshua King, Jan Loots, Eugene Ricketts, James Smith, William Wettergreen.

Have a wonderful day!


"It is now generally accepted that golf did not originate in Scotland. No Scotsman would invent a game in which it was possible to lose a ball."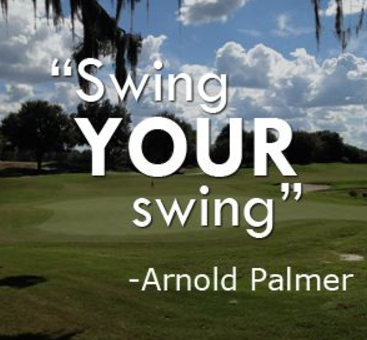 Who's been taking down the competition at the club?



Click here

to view the results.

Please Remember To Fill YOUR Divots & Repair YOUR Pitch Marks!