Last week we hosted out annual Pampoenkraal Festival Week and it was such a massive success. If you missed out this year, be sure to book next year and join in on the fun!

We would like to thank each one of our sponsors for their generous contribution towards all the events. We greatly appreciate you and look forward to working with you in the near future!


Photography: Hart Shots Photography and Jesse Maree Photography

Here are some sneak peaks from PPK week: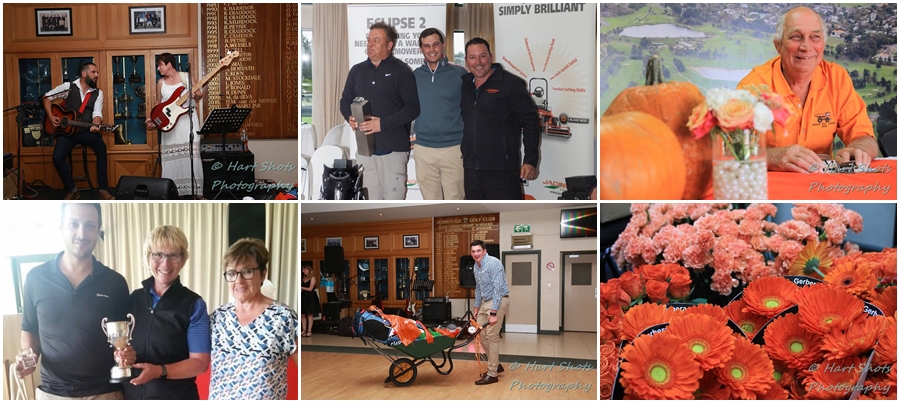 Click here
for more photos.


We have some fantastic news regarding our home grown professional, JP Strydom - He shot 67 at Woodhill Country Club to book his spot at the AfrAsia Bank Tournament happening in Mauritius. JP will be playing at the Heritage Golf Club from the 30th November 2017 to the 3rd December 2017.

Well done on this incredible achievement, JP!
We wish you all the best.

Yours in Golf,
Philip Knibbs
DGC's Operations Manager



We had our year-end league dinner on Tuesday 21st November which was hosted by Meg Neethling.


Our League Manager, Freda Heerink, recited the following poem that she had written


2017 Ladies League (written by Freda Heerink)
In the League of 2017 we had lots of fun,
If not great success in rain, wind and sun.

With Ingrid, Judy, Mona and Florence not losing a single game,
Durbanville will however not hang its head with any shame.

Cheryl takes 1st prize in playing every match,
And for Durbanville new players - Tracey and Yvette - were a real catch.

Many thanks to Yvonne, Marge, Margaret and Pam for your grace,
To always be willing to fill an empty space.

Elmari always goes quietly about doing her thing
While the other Tracy has no centre of gravity in her swing.

When Michelle found a permanent partner at last,
She started to shine with losses in the past.

Phindi might have to be spoken to about her socks
For the dress code of league uniform she's out of the box

Leonie always skips work to play every game,
We sure hope she's not fired, that will be a great shame.

Brenda and Tyna are joined at the hip,
A big thanks to Tyna for captaining the 'skip'.

Marguerite never looks nervous and is always so cool,
And nobody will dare argue with Helene about a rule.

Calet not only hits the ball out of sight,
But arranges teams and adds such spirit, it's a true delight.

Meg is always the willing taxi driver, although sometimes rough,
And for this evening we can't thank her enough.

And then there is me -
With mud on my face, a real disgrace.
But for next year's matches just watch this space

Well done, ladies on a fantastic year!

Yours in Golf,
Florence Harding
DGC's Ladies Captain



Just a reminder about our PPK Junior Open happening this weekend!


Get in touch with PMG!


We are now also on WhatsApp! If you want to book a lesson or have a query it's now even easier to get in touch. Add us as a contact at: 076 247 0501 and send us a message.

Contact us to book a lesson.


Get ready for our Black Friday Deals!

Deal 1:
Our lessons start at 6am at R50! It's based on a first come first serve basis and prices will go up by R10 after every lesson. There are 14 lessons per coach available on Friday morning, so act fast!

Deal 2:
We are holding a massive discount on our 5 lesson package deals. We only have a limited number of packages available so get ready early! Tier 1 prices will start at R550, 50% off the normal charge! You can purchase these packages either on our online store: www.puremotiongolf.com/shop or at our office (We accept cash or SnapScan payments in store).

How to get ready:
1. Get to our office early tomorrow morning for your super discounted lesson.
2. Download SnapScan on your mobile, add your details and card details to be all ready to purchase your voucher/lesson.
3. Get on to our website early to get the cheapest packages with your desired coach first.
4. Get excited!

New Online Store


Stay tuned for great deals on our new online store!
Visit http://puremotiongolf.com/shop/ for more information.

Brandon Knapp
Barman

Meet Brandon, our newest addition to the DGC staff. He loves people and enjoys serving the Jewel of the North's members.

Brandon enjoys having conversations where he can learn from others' experience and pursues broadening his skills and knowledge.

Welcome to the team, Brandon!


| | |
| --- | --- |
| To view the past week's competition results, click here. | |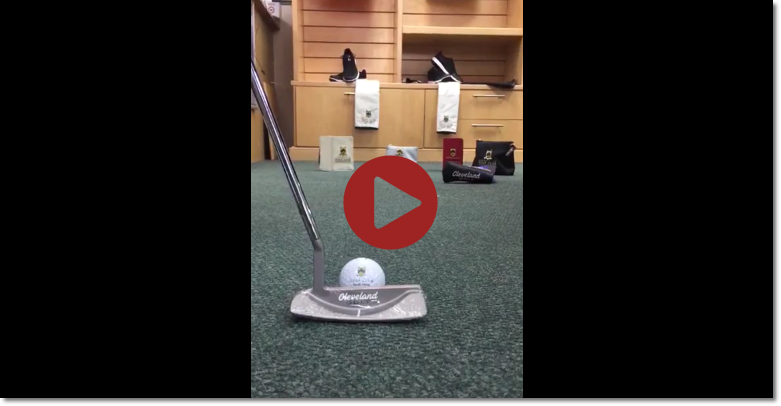 Visit the DGC ProShop for fresh, new merchandise!

Just an update on upcoming junior golf tournaments relating to the Western Province Golf Union (WPGU) and other:

National

Entries for the NOMADS SA Boys U15 Strokeplay, taking place at Kingswood Golf Estate from the 8th to the 10th January, close this coming Friday the 24th November. Enter online via the

SAGA website

.

Entries for the two National Order of Merit (NOoM) events taking place at Benoni CC (4th & 5th January) and Royal Durban (11th & 12th January) both close on the 1st December.

Bridge Fund Managers Junior Series (BFMJS)

The final BFMJS event in the current series for the Western Province takes place at the Durbanville GC on Friday 5th January. Entry is online by going to

juniorseries.bridgefm.co.za


In addition entries are open for the BFMJS Border and BFMJS Eastern Province - taking place on the 27th and 28th January respectively.

Locally
CLICK HERE for the entry form for the mashie and other junior events.


We wish a very happy birthday to all those members who celebrate their birthday this week. They are:


John Ekermans, Adi Fourie, Ian Jefferies, Danel Rossoue, Joshua Wiese, Gary George Andrew, Andre Hickson, Elizma Kohne, Leon Lerm, Thandokazi Mcizana,Lorina Nieuwoudt, John Etchells, Rosa Heydenrych, Jeanne Adonis, Albert Du Toit, Marica Marais, Henry Nielsen, Cameron Abegglen, Gesie Engelbrecht, Riaan Ferreira, Petro Heckmann, Matthew Herbert, Marilet Laing, Juan Putter, Jacqueline Margaret Hierons, Glanville Retief, Ockert Johannes Bekker, Liesl Enslin, Mike Firmani, Wikus Potgieter, Stephen Jibson, Johannes Knipe, Freddie Oosthuizen, David Haefele, Graham Howell, Philip John Noel, Chris Pollet, Casper Uys

Have a wonderful day!

Please note: We will call you to wish you on your birthday, however, if it falls on a public holiday, you will be called the following day and if it is on a weekend, you will be called on the Monday.