After qualifying for the final round of the AfrAsia Bank Mauritius Open, Jean-Paul Strydom has finished in the TOP 10 of the official European Tour Event. JP tied in 9th position and had a phenomenal set of results!

We are so proud of you and sincerely hope that you can carry this form into your next tournament at the Johannesburg Open. Well done, JP! We are all fully behind you!

Yours in Golf,
Philip Knibbs
DGC's Operations Manager


Our very own Chris Wicks won the WP Premier Amateur Tour! Chris has accumulated an astounding 1007 points and brought home the PAT trophy!

Please see below some feedback written by the WPGU about the Tour:
Durbanville's Chris Wicks joins the list of winners of the Premier Amateur Tour. Wicks played in all 16 events, winning two, was runner-up in three, finished third in one, and was placed fourth twice.
Chris amassed a total 1007 points, and is now one of only 4 PAT winners (JP Strydom, Ian Snyman & Michael Sherriff) to break the 1000 point mark. Scoring an average score of 73 per round, Chris carded his lowest winning score 139 at Parow, and his lowest 18 holes was a 65 at Metropolitan. Barring three tournaments he never finished out of the top ten.

And so to sum up the 2017 Premier Amateur Tour

16 tournaments – 31 Rounds of golf
1062 players = 592 596 total holes played
Give or take per round:
Eagles – 37, Birdies – 1624, Pars – 9148, Bogeys – 5343, Other – 2964
135 the lowest winning score – at Parow & Strand
7 first-time Winners – Dean Pilkington, Adrian Ford, Cameron Johnston, Weyers Janse van Rensburg, Hilmi Mallick, Stefan Blommaert & Ayden Senger
2 players won 3 events – Adrian Ford & Elton James
2 players won 2 events – Chris Wicks & Cameron Johnston
2 play-offs to determine the winner – Westlake & Durbanville
1 Hole-in-One – Sean Howell @ Kuils River

CLICK HERE
for more information.

Well done, Chris! All of your hard work and dedication has paid off. Keep it up!




Well done to the entire Durbanville Team that played in the PAT Finals. You have made us proud once again.

We would like to say a special congratulations to Adrian Ford for winning the WP Premier Amateur Final on Sunday, 3rd December, at Bellville Golf Club on 3 under par. Ayden Senger was one shot behind and tied for a narrow second place! Chris Wicks and Sean Howell also played well and tied for 8th position shooting level par.

Keep up all the hard work, gentlemen! It is paying off.



Congratulations to Mr Werner Hoyer (a visiting tourist all the way from Germany) who aced the par 3 12th hole on Tuesday, the 5th November at the Jewel of the North!

Photograph: Werner Hoyer (left) with our Operations Manager, Philip Knibbs


Happy Holidays!

We are hosting our last holiday programme in December happening next week from the 11th to the 13th of November. To enter your son / daughter into this programme, please complete the form and make payment either online or via EFT or cash. Click on image below for full details. We look forward to seeing you and your family there!



To view the past week's competition results CLICK HERE




Don't miss out on our "Good Day for Golf" where ALL VISITORS (affiliated and non-affiliated) pay only R317! (water levy included).




Visit our Facebook page or our website for more information. To book, give our ProShop a call: 0219768120
We look forward to seeing you there!




We wish a very Happy Birthday to all those members who celebrate their birthday this week.


They are:
Hessel Dijkstra, Ronnie Murray, Stanley Wessels, Jannie Truscott, Logan Jeremy Brown, Hanlie Diedericks, Matthew James Kilfoil, Chris Koekemoer, Darren Lee, Anthony Peter Owen, Roger Burt, Anton Perold, Gavin Visser, Henri Warren, Mick Castley, Stephanie Griffith-Richards, Dwayne Hepburn, Keyan Loubser, Nicolette Shelly, Zanne Geldenhuys, Angustyn Meintjies, Hennie Nel, Jansen Scheepers, Frederik Smith, Armand van Niekerk, Estelle Gallowitz, Franciscus Weekers

Have a Wonderful day!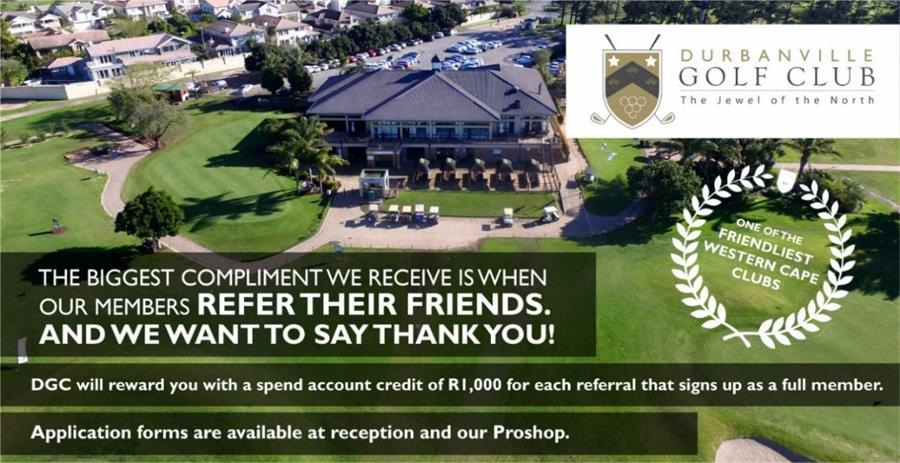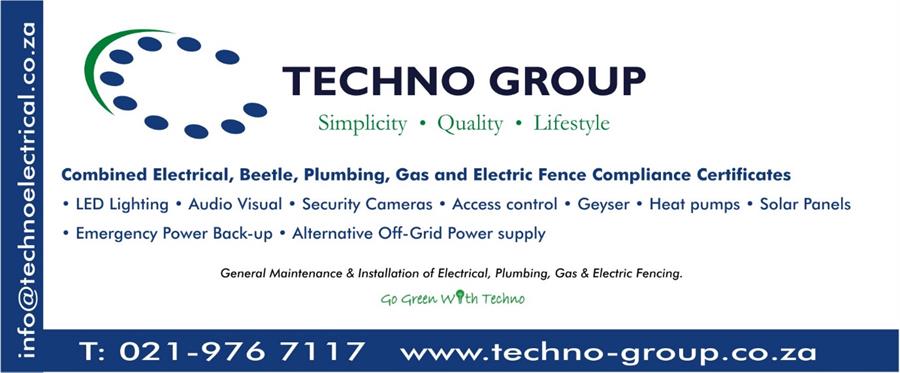 When you Hole Out in One on the 4th Hole

, you will receive a bottle of Bell's Whiskey!



Sponsored by Culinary Kraft.


---