Saturday, June 06, 2020





We would like to thank everyone that came down on Friday to take part in the fun Putting Competition. Together with the cheese and wine, the day was enjoyed by all! Keep an eye out for the next one.





It was an exciting week with the Heritage Cup that took place on Monday and the Irish Fun Day we had on Wednesday. Thanks to all our members for your good spirits and participation.





Come and find out on 7 April 2018 with our Titleist Ball fitting. Book your spot here.





Come and take part in our Par 3 Challenge on the 7th of April. With an entry fee of only R100, you could win you a shirt from the value of R599. Book now.





We have new arrivals from Daily Sports and Peter Millar. Come and have a look!




This week we have a panoramic towel and bag tag special for only R299. We also have a golf combo kit, consisting of a sleeve of Callaway Warbird balls, tees and a Arabella divot tool for only R200!

Stock up on golf balls!
We have Titleist and TaylorMade balls for R600 a dozen and only R150 a sleeve.




What club do you use the most during a round of golf? The answer is your putter.

Focus on your fundamentals to improve your "P's of Putting". Master this list and you will be well on your way to a better stroke and lower scores.

Pace - The speed of your putts.
Path - The direction the ball travels on the green.
Pendulum - The tick-tock motion of your putter.
Patience - Relax and take your time.
Practice - The only way to improve your putting.



Think about your putting and recognize which "P" can be improved upon the most. Focus your practice on this and watch your putting improve.

Any questions? Contact us.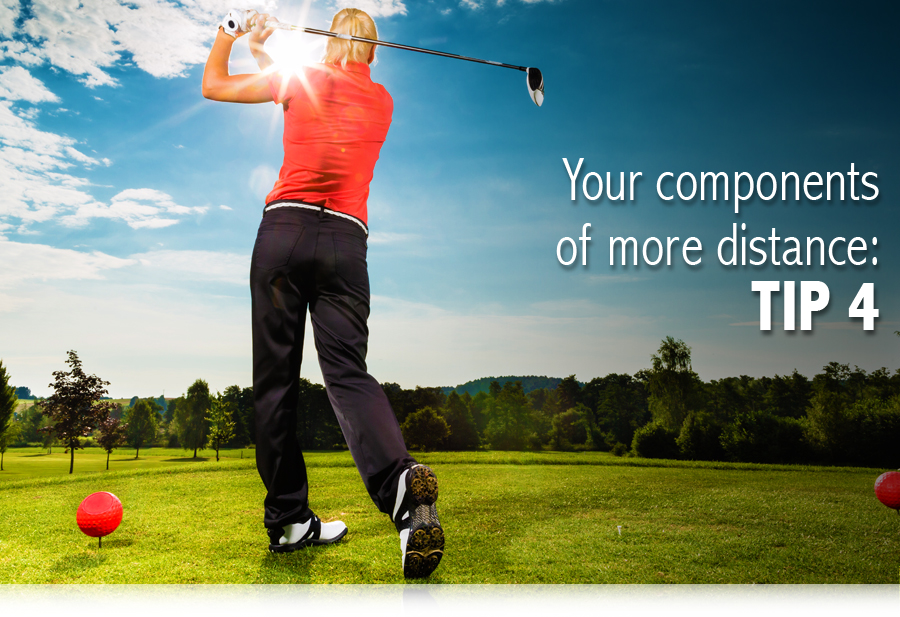 You probably know how hard it is to find the short stuff from the tee box.
It's fine margins at impact, so there's an easy way to improve.



The experts continually tell us that without a good setup it's almost impossible to hit a good golf shot.
They also note how little attention regular golfers pay to their setup. So let's change that.
You've all got your smartphone. Let's get those pictures taken!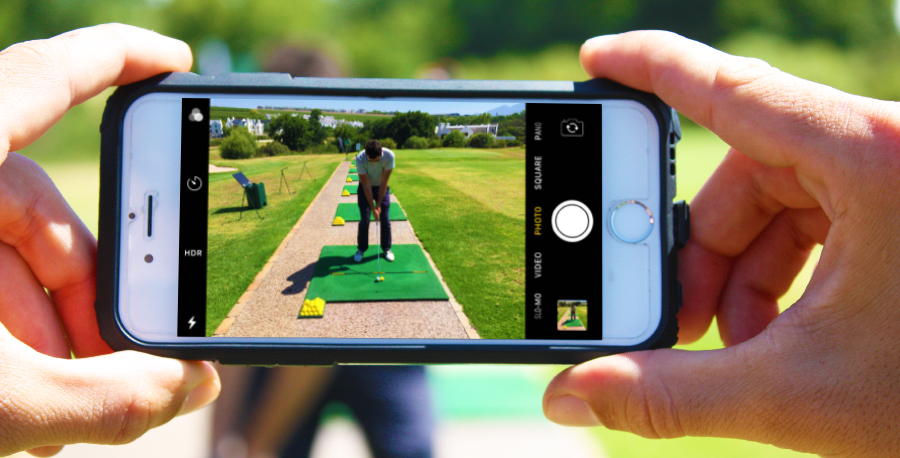 Have a friend take a photo of you at address on the range. Check your alignment.
Check your posture and your tilt. How do your arms hang? Are you reaching or too cramped?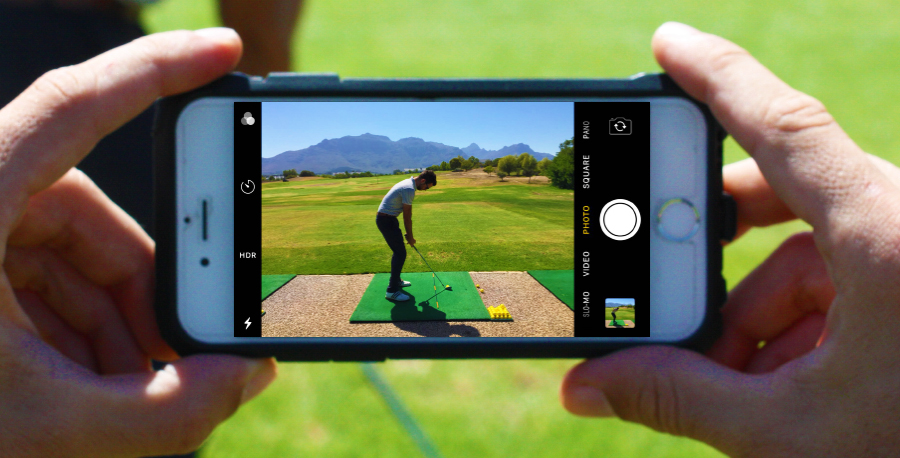 From face-on, check your width of stance; your ball-and-hand position; and your weight distribution.
Is your right shoulder (right-handers) lower than your left or are they level? What should they be?


If you want to hit more consistent golf shots, with cleaner, crisper contact, with the swing path and
face angle ensuring contact square to the target line, then invest some time into your setup.




If you send us the two pictures from the angles shown above, then we'll gladly respond with some quick thoughts.
If you want us to take the photos and walk you through where you immediately can improve your setup, and therefore the quality of your golf shots, then