We will always look after your golf game first

As golfers we are actually so spoiled with choice when looking to purchase hardware. Currently you can go with TaylorMade and twist face or you can go Rogue with Callaway. There probably will not be much to choose between these two great brands. It will ultimately come down to you and how the clubs and shaft responds to your golf swing. If we look at 25 years ago, technology was very average and golfers had very little choice. The only way to improve your short game was to go for a chipping lesson and not by buying the new Vokey SM 7 wedge. We have so much to choose from and therefore have to be careful of the advice we sometimes get or take from people. We all know that golfer who is quick to give advice and come Club Championship weekend, they struggle to break 90 themselves.

Please rather come and chat to us when you look to purchase equipment. Our promise to you is that we will always look after your golf game first. It might take a day or two extra to get the clubs you ordered, at least you will have peace that the investment you made will be good for your game. Our prices are actually very competitive and we do sell the Rogue driver for cheaper than our friends in Somerset West.



Find out if you're getting robbed of distance - Wednesday, 7 March 2018


Next week Wednesday our members will be able to go Rogue at the Callaway Demo Day. Matt Biggs and Riaan Spanenberg from Callaway will be on hand to help you add 10 metres to your tee shots. Riaan is probably the best custom fitter in the country. We are very fortunate to have him here for the day so please make sure you come down and take advantage of this unbelievable opportunity. Let me know here if you would like to add 10 metres to your tee shot.




Easier distance, easier accuracy, easier golf - 2 March 2018

XXIO will be joining us at the club on 2 March 2018 from 10:00 - 15:00. This is your chance to try out their gamechanging equipment will help you hit it longer and more accurate.

Only 5 slots available. Book your spot here.




22 February - Business Breakfast
We were fully booked for this event. The timing was perfect and the panel discussion went extremely well. Guests enjoyed the informative speakers. Breakfast was served on time. Investec, the sponsor, was extremely happy with the exposure and quality speakers involved. Well done, Team!

You are welcome to contact Investec at the Stellenbosch office on 021 809 0700 to speak to one of their private bankers or investment managers.


| | |
| --- | --- |
| | Click to watch |

18 February - Sundowner & Friday Nights Live
As always our The Sundowner 9 Holes was 'n roaring success. Thank you to our sponsors for supporting us: Ernie Els Wines, Redz Properies, Stellenbrau and Marlon from Titleist, who presented a fun activation on the terrace with Swingfit. For the first time we had a hole-in-one: congratulations to the two golfers who achieved this!

The Friday Nights Live is also back, with live music and a live draw as well. The draw was not won, which means the R1000 rolls over to next month: join us on the next evening and stand a chance to win R2000 in the live draw! We are using various live music artists to see which of these are most popular. Jennifer Nel and her guitarist partner were really good. Make sure to book for the next Sundowner on 23 March!

| | |
| --- | --- |
| | Click to watch |
14 February - Valentine's Day

We had a lovely post golf Bubbles & Bite on the lounge terrace to celebrate Valentine's Day. Thank you to Pongracz who sponsored the bubbly for this evening. We enjoyed the live music by Michael Burke on his saxophone and friend on keyboard.
| | |
| --- | --- |
| | |

Ambassador of the month: Ernie Els Wines
Our promotional month with Waterford Wine has come to an end – thank you to all the waiters who worked hard to promote this wonderful estate and their wines. We are looking forward to the month of March with Ernie Els Wines.



Click to
enlarge

Speak to our friendly waiters if you are interested in
any wines we have on our menu

Happy birthday to all the March babies!
Congratulations to all our members who celebrate their birthdays this month. We want to wish you all of the best for the year, may you enjoy good health, happiness and good golfing!


Click here
to view the birthday list.

Congratulations!
Boland Golf Representation – 2018 Boland Senior & Super Senior IPT Teams
We are proud to announce that 2 of our members have been selected to represent the Boland Golf Union at the 2018 Senior & Super Senior Interprovincial Tournament to be played at the Peacanwood Golf & Country Club from 23 – 27 April 2018.

Senior Team -Francois le Roux
Super Senior Team - Ivan Palframan (captain)

Congratulations to these two gentlemen and good luck for the tournament!




Our Swingfit Academy is more than just an elite performance academy. Yes, we do have our PGA and Elite programmes for those perusing a career in golf, whether it is playing on tour or working within the industry.

However, we are also extremely passionate about growing the game and helping the everyday golfer improve. We have created programmes to help do just that!

"The Bunnies"
Our Bunnies programme is ideal for ladies who is new to the game or looking to start playing. We will help you understand and improve in a stress-free, easy-going & social environment for only R100 per session. No clubs, no problem, we have you sorted. The "bunnies" gather every Wednesday & Friday at 8am to 9am and is usually followed by some coffee on the clubhouse stoep.

Why not start your own group with your girlfriends (a minimum of 5 ladies) and choose a time that works for you? Click here to sign up.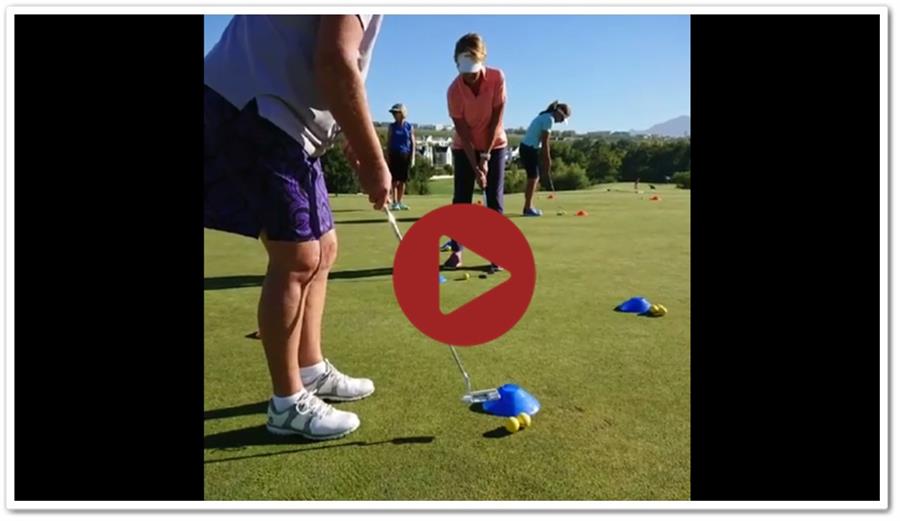 The Bunnies in action.

Get your kid into golf!
Our junior academy is designed to accommodate any age group, with various skills & abilities in a fun, colourful environment.

Our weekly group sessions takes place every Tuesday & Thursday afternoon from 16:00 to 16:45. We understand that the schedules of your kids are jam-packed between other sport & academic responsibilities, so if these times do not work for you, send me a mail and let's make a plan.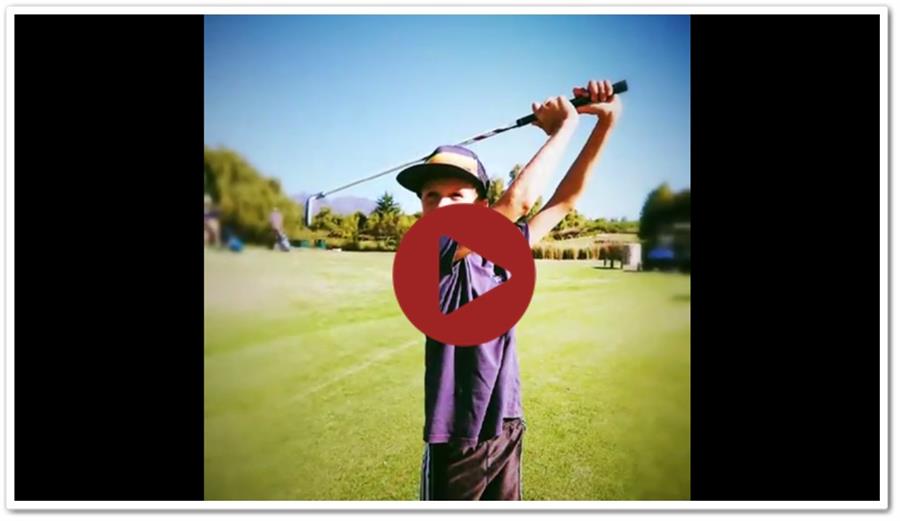 Junior groups in session
Click to watch

We also do individual junior improvement. We know that there is more to golf then just being able to hit the ball well, we teach your juniors the rules & etiquette that makes this game unique, and instills values.

Get in touch and let's get your kids golfing!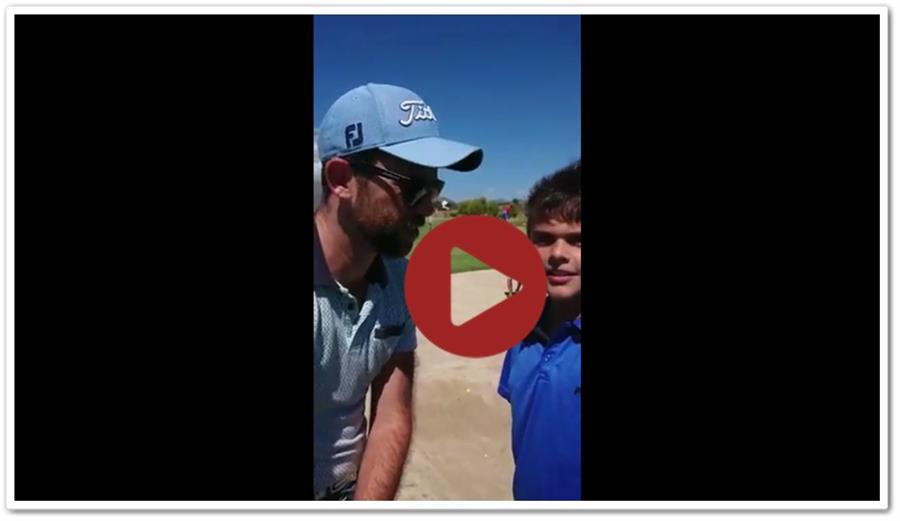 Improvement session summarized in 60 seconds
Click to watch