Sunday, 16 June 2019



Hough's It





With The Players taking place this week, it's the 2nd leg of our own Jack Nicklaus Majors this Saturday. It's Individual Stableford, all day, with the daily prize vouchers for the Top 4 finishers of the round quite a bit up on last year. And remember, your best 3 scores in the 5 majors/qualifying legs will count on The Race to Pecanwood for the right to represent the club in the Golden Bear Trophy in November.

There will be a braai on the verandah after golf, if you're keen to stay for some lunch, but it is not part of the competition fee on the day.

And speaking of The Players, the famous TPC of Sawgrass is the venue for this week's strongest field in golf, and the fixed pairings for the 1st two rounds reflect the status of the event, with Tiger, Phil and Ricky teeing it up together at 7:52pm our time Thursday. In another marquee group, Jordan, JT and Rory go at 2:27pm, with Reed, Rahm and Hideki going at 7:30pm, Sergio, Henrik and JD (winner at last week's Wells Fargo: is he getting back to his best??) at 7:41pm, and Bubba, DJ and Brooks at 2:05pm.

This Sunday is our own Mother's Day buffet luncheon, this year themed as Mamma's Shebeen. There is still place available, so let me know if you'd like to book a table.




Then, the next Ladies Major of 2018, the Sid Brews Trophy takes place over 36 holes on the first two consecutive Saturdays in June, the 2nd and the 9th. Format is Individual Stableford.



Please see the updated Hunt below, and click on the images for the complete lists.






The guys from Srixon are up to their fancy stuff again, this time with a Mother's Day packaged offer – at R200 for a dozen – of their Ultisoft, Soft Feel and Ladies Soft Feel balls. They're normally all between R80 and R100 per sleeve, so this offer of R200/dozen is another impressive special from Srixon.






Please read this putter fitting tip from one of golf's foremost putting – and putter – experts, ex-South African golf tech guru, Frank Thomas.

I came across it this week, and fully agree with what, and how and why, he says here about getting the most important club in your bag better fitted.

"To find your correct length;

1. Position yourself in a natural putting stance with your eyes directly over the ball in a comfortable posture – not leaning, just comfortably balanced

2. The ball should be between your feet but slightly forward of center (just under one -inch) and about 8-inches away from the toe-line.

3. Now let your arms relax and hang straight down.

4. Bring your hands together as if you were gripping a putter.

5. Get someone to slip your putter between your hands – WITHOUT you moving your hand position up or down or bending your arms

6. Close your hands on the grip and mark the putter grip half an-inch above the heel of the upper hand.

7. This mark represents the correct putter length for you.



In 90% of the cases our putters are too long not allowing us to make a smooth and rhythmic pendulum-like stroke".



If you want me to help you check this out for you, let me know.



And then a word about juniors, which I found on Twitter this week.

This is for all parents of aspiring young golfers, and comes from Michelle Holmes, a Master Kids and LPGA teacher from Virginia.



Michelle Holmes Golf

@mholmesgolf

May 6
How your child performs on the course at age 7 has absolutely no bearing on their future. How you react to their play has every bearing! Choose your words wisely.

And below is another wonderful gem from this experienced Pro.




And some more…

"Develop the athlete first, encourage them to play a bunch of sports, tell them to swing hard".


That's about all for this week.

Hope you have a good one.

Kappy.







If you're a moderate swing speed golfer, you still want a golf ball to offer
you performance everywhere, with no compromises.


The Srixon AD333 Tour is specifically designed
to give you distance off the tee, stable ball flight in windy conditions, stopping power on approach shots,
check and control around the green, and all
with the feel the best golfers demand.




This is a premium performance golf ball without the premium price. If you're a regular golfer,
playing probably a 2-pce golf ball, then trial a sleeve of the Srixon AD333 Tour.
Check the all-round performance, but especially note the greenside spin.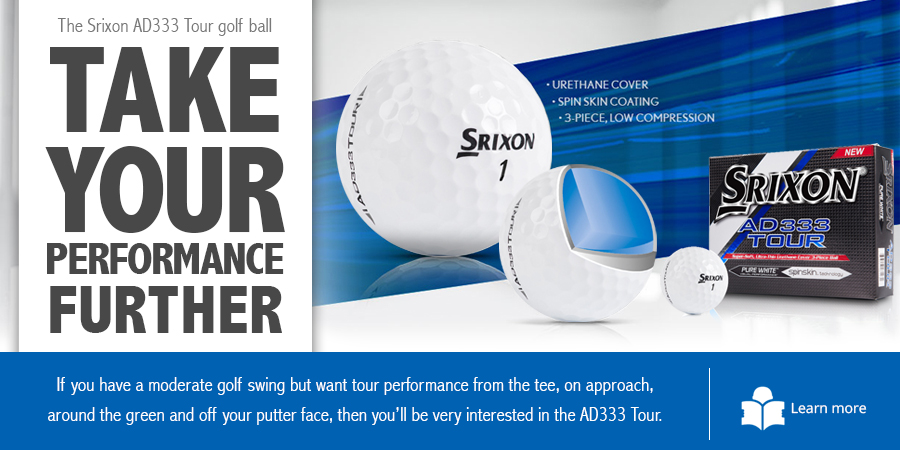 We're trying to help you make more 3's on the Par 3's.
Better decision-making is going to improve your scores.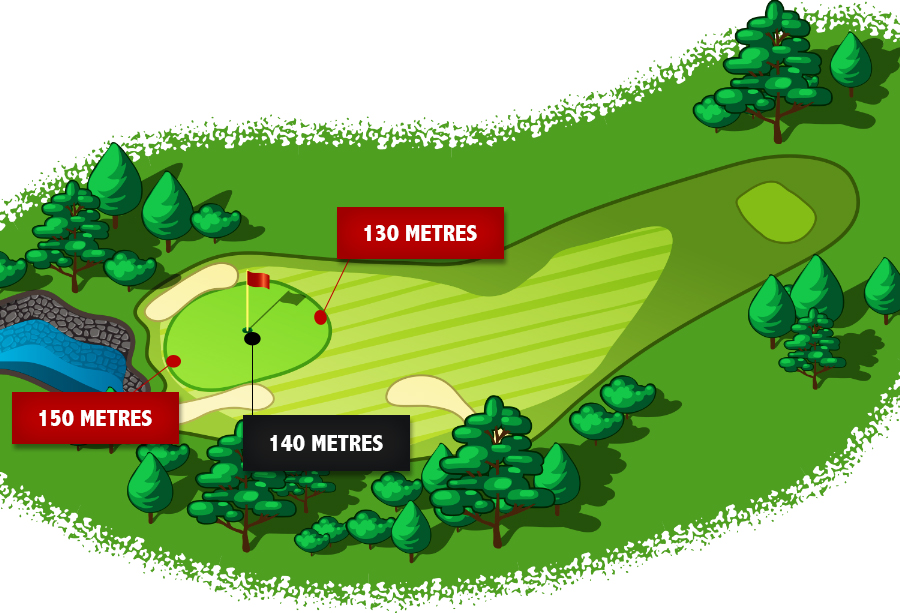 Despite the increased amount of GPS data available, regular and inexperienced golfers still,
on the majority of occasions, come up short.

Even when a golfer knows the "yardage" on each of their clubs,
their misses are mostly short.
Simple Tip #2

Why are you expecting the perfect golf shot? What is your level of consistency?
If there's no trouble behind
the green, then ignore the
distance to the flag, and pick a
club that, when struck well,
will get you to the back of
the green. That way a less
than perfect ball strike has
a chance of getting to
the green. Rarely do even
good ball strikers
make perfect contact.

Where are the majority of your misses on all approach shots?
Would aiming for the back of the green (assuming no trouble behind the hole)
be a course management strategy that would improve your whole round?
Improving your performance on Par 3's will probably increase your enjoyment
throughout the round. Think about improvement. If we can help,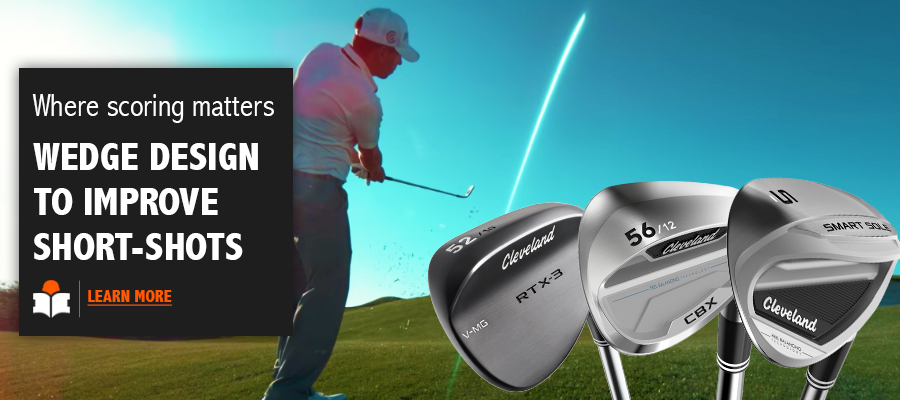 This mail was sent to {{contact.contact_email}} by Kappy - and is provided as a service for the members and guests of Houghton Golf Club and the customers of the Houghton Pro Shop and has been supported and sponsored by advertisers in this mail and my partner suppliers:




RetailTribe: Unit 8, Blaauwklip 1 | Blaauwklip Office Park | R44 | Stellenbosch | South Africa | +27 (0)21 880 2693