Wednesday, April 08, 2020





We are excited to introduce you to the latest new Vokey Design SM7 Wedges.
Think of all the possibilities in the new season...coming soon!





The fastest way to a better short game is through a wedge fitting. In collaboration with the world's best shot makers, the six tour-proven sole grinds – F, S, M, K, L and the new D grind – allow golfers of all skill levels to be precisely fit for their swing type, shot making style and course conditions. Vokey SM7 offers the game's most complete selection of lofts, bounces and grinds, with 23 different combinations.

To read more about what they could do for you - click here






If we told you that the right shaft weight for your golf swing could instantly add 10 yards to your #6 iron distance, and there's proof, would you be interested?

Increasingly, the best manufacturers offer multiple stock shaft options at different weights for their irons, because they know the right shaft has a significant impact on both accuracy and distance.

Golf.com ran a test with ten golfers whose handicaps ranged from 2 to 18, the results and their conclusion are really interesting. Read the article here.

Our conclusion is that hitting good approach shots, and watching your ball land on the green is exhilarating so, matching your shaft, at no extra cost, to your golf swing is an investment in time worth making.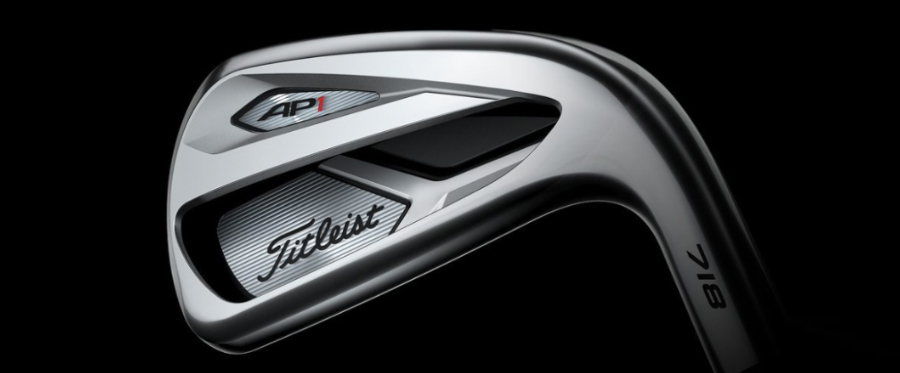 Are you a regular golfer looking for more consistency in your ball striking on approach shots?
Would you benefit from a slightly higher ball flight, offering longer carry, and a steeper,
softer landing? You should hit the Titleist AP1 Irons and see how much
consistency they offer your game.



The reason that Titleist can be more confident that their 718 Irons will deliver on their promise for you,
is the partnership between all of us.

They know that in an assessment with you, we'll not only fit you for the right shaft type and flex,
shaft length, lie angle, and even grip size. They know that from the 718 Range we'll find the technology
that works best for your golf swing.

Peter Kostis, in a Golf.com instruction piece using Paul Casey, highlighted how
much improvement Casey had made by concentrating not on the latest swing gimmicks but,
but on the good old-fashioned setup and fundamentals.
This article shows Casey's whole swing in pictures, but take special note of his perfect posture at setup.




Last week we asked you tell us why you think most golfers don't concentrate on their setup
anywhere near as much as the very best golfers do. This week we're challenging you to
answer that question for yourself. Is your alignment and posture good enough to give
you a chance of making a good shot? Not sure?