Wednesday, April 08, 2020





...At Glen View Club we pride ourselves in offering quality programs.
These junior programs are really designed to help your juniors learn golf and have fun doing it!

For Beginner to Intermediate Level Juniors | Ages 7-13 - there's the Junior Golf Academy.






And for Juniors who have outgrown the GVC Junior Academy - there's the Competitive Player Program




Now featuring a stroke play series for those 13 and older. Ages 8-12 will play a two-person scramble format.

This year entry includes the following:

- 4 Practices

Wednesday, April 25

from 5:30-6:30
Wednesday, May 2 from 5:30-6:30
Wednesday, May 9 from 5:30-6:30
Wednesday, May 16 from 5:30-6:30


- 4 Pre-season matches:


Saturday, April 28

at Glen View Club
Saturday, May 5 at Indian Hill Club
Saturday, May 12 at Westmoreland CC
Saturday, May 19 at Westmoreland



- 6 Regular season matches:


Saturday, June 9

at Skokie CC
Saturday, June 23 at Glen View Club
Thursday, June 28 at Evanston CC
Saturday, July 7 at Glen View Club
Thursday, July 12 at Sunset Ridge CC
Saturday, July 14 at Onwentsia
Saturday, July 28 at Glen View Club (One two-person team from each club qualify)


All matches will begin with a 4:00 shotgun and conclude at 6:15pm.



Stroke Play Division (Ages 13-15)

Includes practices and pre-season matches listed above. Golfers should be able to complete 9 holes at a reasonable pace. Clubs with 4 or more players will be able to compete in the team format with the low four, nine-hole scores counting.

All matches will be tee times starting around 3:30 pm



-7 Regular season matches (Stroke Play Division Only):




Saturday, June 9

at Evanston GC
Thursday, June 14 at Sunset Ridge CC
Thursday, June 21 at Conway Farms
Saturday, June 30 Skokie CC
Saturday, July 7 at Glen Flora CC
Thursday, July 14 at North Shore CC
Saturday, July 21 at Indian Hill Club
Saturday, July 28 at Glen View Club
(Top 20 in points standing qualify)


To join your juniors up now - click here.





Time is running out to stock up with your favorite balls....






One of the best emails I get to send every year is the Titleist Pro V1/ProV1x promotion because it signals that the golf season is not that far away! Titleist is offering their Pro V1/Pro V1X promotion where you Buy 3 Dozen and Get 1 Dozen Free. This is a great way to stock up for the upcoming season and get your golf ball personalized for free. To take advantage of this offer and have your golf balls in the initial shipment, please reply back to us.

The same two options are available this year, as well as a third option for pink play #'s and personalization:

OPTION #1
Free Personalization (Imprint only; logos not available under this promotion)


OPTION #2


Same Play Number ($2 upcharge/dozen applies)


OPTION #3


Free Personalization with Pink Imprint & Pink Play Number


For all orders, please specify the following information:

Ball Type: Pro V1 or Pro V1X
Personalization: Up to 3 lines of text, maximum of 17 characters per line. All dozens will have the same imprint.
Ink Color: Black, Blue, Green, Red, or Pink
Play #: 1-4, 5-8, Single Number 1-9, Double Digit Number 00, 10-99

Be ready for the start of the golf season. Contact us to get your orders in.





Last week we discussed the improvements in Driver face technology over the last 2 years.
The manufacturers are looking to accommodate the strike patterns of
the regular golfer (shown below).

Those improvements are about more than preserving ball speed as you strike the ball towards the toe and heel,
they're also about preserving accuracy. Finding the fairway is really important, even to the best as shown below.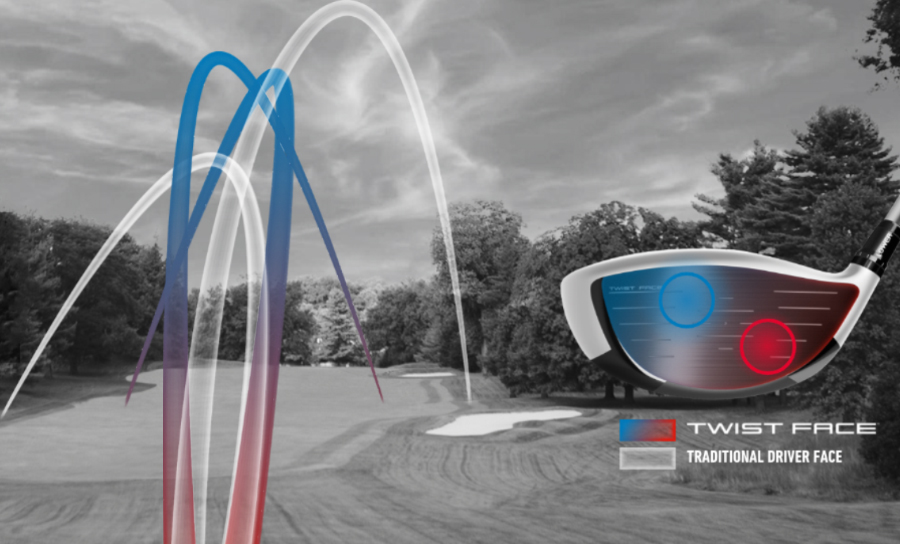 TaylorMade's new Twist Face, found on the M3 and M4 Drivers, reduces the impact of strikes on the toe and
heel so that you're more likely to find the fairway.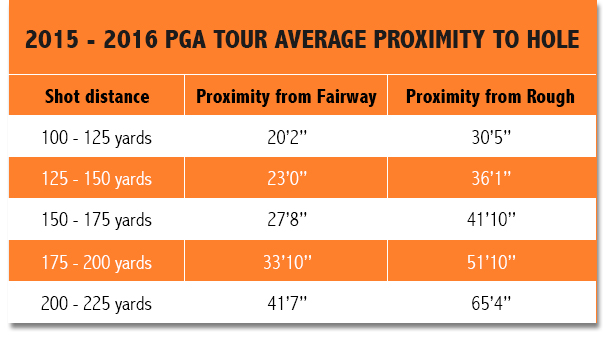 This shows you that from 170 yards in the fairway, the very best golfers are more accurate on
average than they are from just 100 yards but in the rough. That is why MOI (resistance to twisting)
is so important in the latest Drivers.


We'd like to work with any golfer interested in playing more often.
We're keen to make sure everyone of our golfers is in the fairway off the tee more often.
Interested?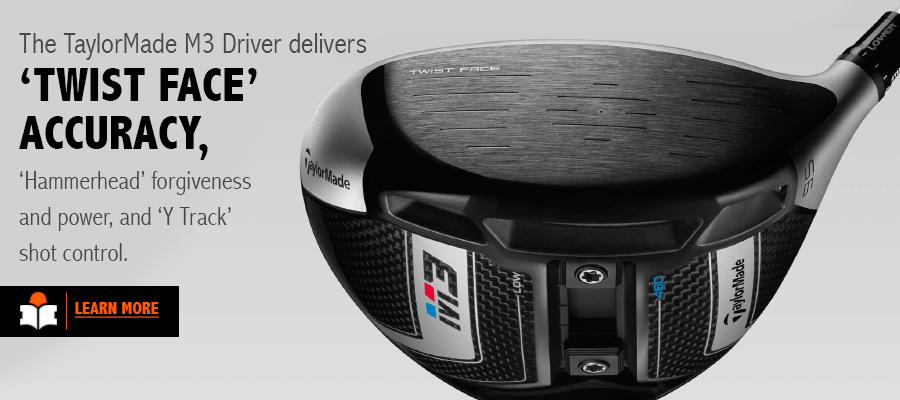 The temptation as a parent is to measure your child's relationship with the game by their competitive performance.
The relationship with the game, depending on your child's age, should influence your thinking.
As a team, we can make sure your child develops a healthy relationship with the game.
From there, the pathway can take so many different directions with all sorts of different levels
of achievement. But, whatever the journey, we want them to enjoy the game and make a lot of friends.


Come and talk to us about the best way to introduce golf to your child
or how to develop their ability.










This mail was sent to {{contact.contact_email}} by Kyle Bauer and is provided as a service for the members and guests of Glen View Club and the customers of the Glen View Club Pro Shop and has been supported and sponsored by advertisers in this mail and my partner suppliers:



RetailTribe: 15851 Dallas Parkway | Suite 600 | Addison | TX 75001 | +1 214 561 8681