Sunday, November 29, 2020





If you hit the practice tee, what are you trying to achieve? What feedback are you looking for and what feedback are you getting after each shot?

Most golfers hit the practice tee with the hope that they'll find something. And then keep it when they've found it. There's little plan or structure to their practice.

What if I told you that just 30 minutes of well-planned, structured practice-with-purpose could very quickly improve your golf experience? Challenge us.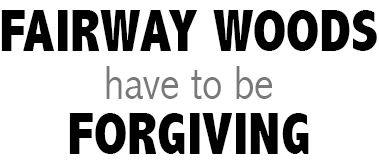 The Fairway Wood is probably as
difficult a club to hit as
any in the bag.

It's hugely useful if you can hit it consistently, but almost a waste
of space in the bag if you can't.

Improvements in face technology
to increase forgiveness across
the face are welcome.
The fitting and setup of this club is critically important. Everything you
can do to make sure the ball launches easily and accurately, should be done. That includes investing time to find the shaft that translates difficult into easy.

An assessment and fitting is of paramount importance.


Make sure the Fairway Woods and Hybrids in your bag are as easy to use as possible, and integrated
so that you have no big distance gaps or overlap from the clubs at the top of your bag.



Where in the levels above 'inexperienced' do you sit?

Which level are you at? If you want to shoot lower scores, then improving your
level is the easiest and quickest way to get there.

We'd strongly recommend booking in for a short game assessment with us.
Get your technique checked and let's see where improvements can be made to get you to Graduate,
Master or Wizard, whichever is your next level. Bring a friend or friends.
This is great fun in a group.