Friday, July 10, 2020





Women have been a significant part of the growth in golf over the last decade. Therefore, it's pleasing to see another new youngster at the top of the leaderboard. Congratulations to Georgia Hall, winner of the Women's British Open. A 22-year old, first-time winner, on Tour.

Her name, Georgia, was given to her by her father to celebrate Nick Faldo's Masters Victory in 1996 at Augusta, Georgia. Just goes to show how important parents are in the growth of our game.

So, if you're a parent and you have a young or teenage daughter, please encourage her to play golf. It's truly a great game for everyone. Why not send her to us, and we'll help you get her started on a great journey. Contact us.



We're going through a 5-step "dating process" to find you the perfect putting partner.
Last week we talked about matching the Putter balance to your putting stroke.
If you missed it, then

Would you believe we think appearance is probably next on the list of checks?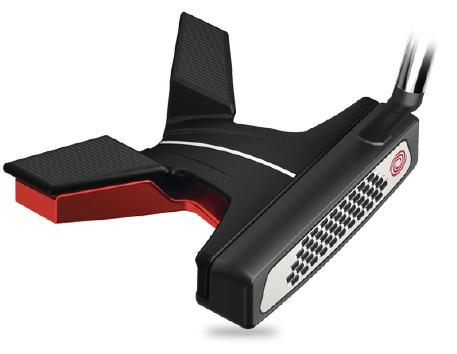 There are so many different putter designs. The wild and wacky Odyssey looking EXO Indianapolis S (shown above),
offers a huge sweet spot and high MOI for consistency of distance and accuracy.
The question you have to answer is are you comfortable with the appearance.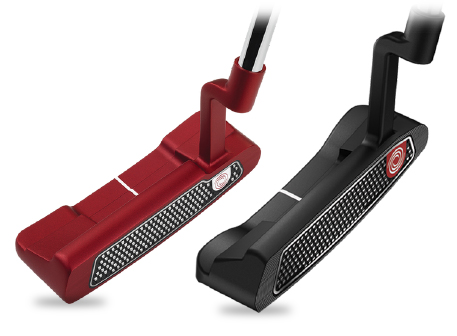 The Odyssey O-Works Tank #1 Putter is more of a blade. It's compact, unobtrusive, and looks easy to handle.
You can even choose red or black. But remember step one in this process. Does the balance fit your stroke?

After checking if the 'balance' matches your stroke; and if you look down at a Putter at address and feel confident;
then you are over halfway to finding the perfect partner. Even if it doesn't 'fit' perfectly at this point,
we're betting you'll notice an improvement in performance on the green. And that breeds more confidence.
Find the right partner.


We want you to hit better shots more often; to invest some time in improvement; and enjoy that journey.
So why not, with 3 friends, book 9 holes of playing lesson with us?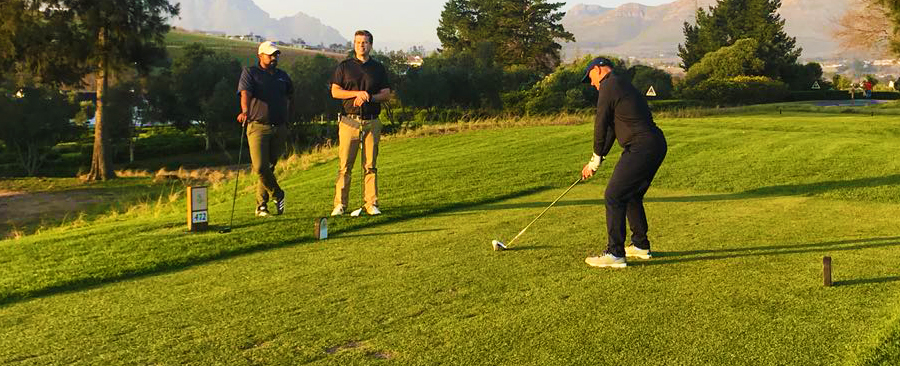 We'll play a Scramble Drive (so you all play our 1st and 2nd shots together);
you'll have a laugh with your friends (or make new friends);
and we'll give you swing coaching and game management advice over the 2 hours.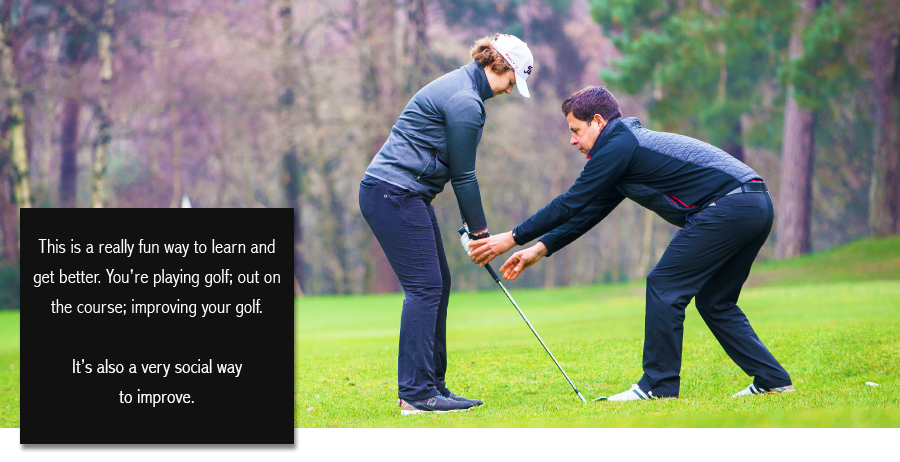 Playing golf, accompanied by a golf coach, for most golfers, is the best way to develop your golf game.
It's also a lot less expensive than 2 hours of lessons. Whether there's four of you or not,
if you're interested in improving your golf this way, then please: