Friday, July 10, 2020





A part of our job is to help improve your golf experience. So, don't let a struggle ruin your next game of golf. If something isn't right with your game; if it is a struggle on most days; or you know you ought to be hitting it better; then please contact us.

Starting the journey to better golf isn't about winning more competitions. It's about improving your playing experience every time you're out on the course. So make the most of your time. Make the most of your game.


Golf is a simple game actually. The swing is a circle. It returns a relatively large clubhead
to a ball that hasn't moved. And when you hit the sweet spot, it's a great feeling.




How easy is it to find the sweet spot if the heel of your club is making contact with
the turf and the toe is raised? Which way is the club face pointing if you do find the
sweet spot? Would this be a great swing spoiled by a lie angle that was too upright?



Many manufacturers today are
building 'standard' clubs with very
upright lie angles. They think that
compensates for an over-the-top swing.
But do you have such a swing?
And how much over-the-top is it?






Let us help you hit more great shots. Let us check out your lie angles.
Get that right, and you'll be amazed at how much more accurate you are.
This applies to all golfers. Why waste a great swing?

Hitting chip and pitch shots closer, more often, is easier when you're consistently striking the ball cleanly.
Bounce is designed to make that easier to achieve.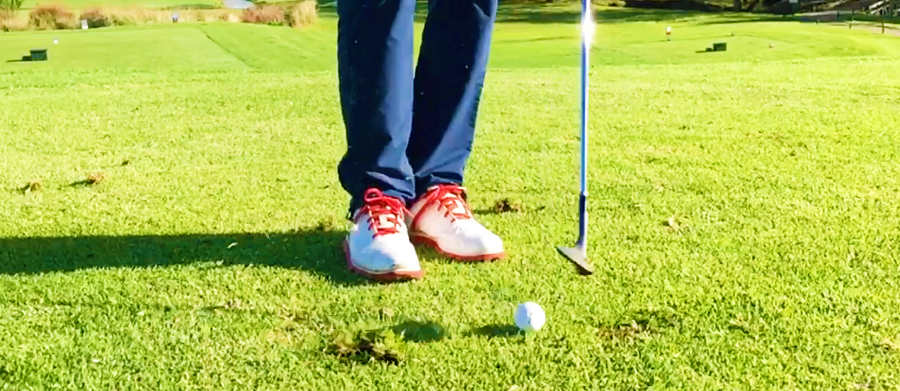 Without bounce, if you strike the ground, slightly behind the ball, then the leading edge would dig
into the turf or sand quickly, and the ball will go nowhere.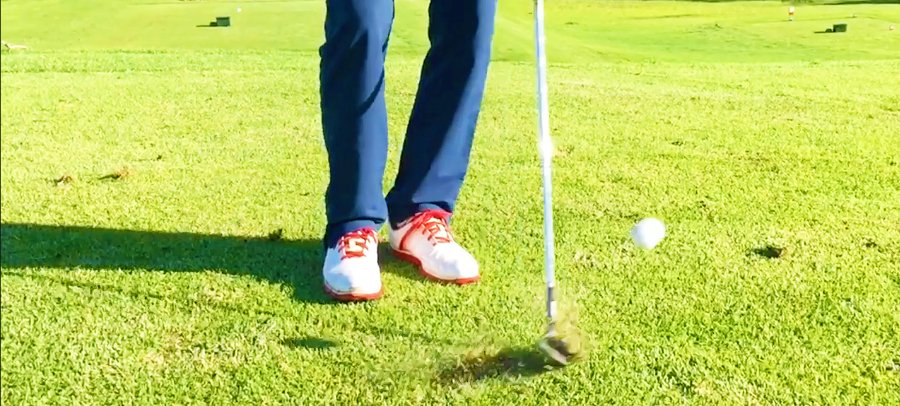 With bounce there's no digging. It acts as a skid plate sliding through the grass and under the ball.
The strike doesn't have to be so precise to get a great result.
Learning how to use your bounce will increase forgiveness on chip and pitch shots.
It will also increase the range of greenside shots you can play. Your confidence improves, whatever type of lie.

Remove anxiety when playing chip and pitch shots, especially when playing off a tight lie.
By the way, less anxiety means more relaxed muscles and a better stroke.
Learn to use the forgiveness of your bounce. Eliminate those silly shots.