Thursday, July 09, 2020





My thought for this week is, "Don't come up short on approach shots." A study revealed that the most common miss by amateur golfers is short. When we look at club choice, amateurs select a club for approach shots that, if they hit it perfectly, will get to the middle of the green. Try a round where you choose a club that should get to the very back of the green, and then see if you hit more greens.

Contact us if we can help.





Most of us think that the advances in golf equipment must come to an end.
Especially as the design of clubs (and golf balls) is now so tightly regulated.
But, we suspect there's another big change on the horizon.
The data gathered from launch
monitors blew away some myths,
and opened the eyes of club
designers, fitters, and golf coaches
to what produced the biggest improvements.

Launch angles, spin rates, smash
factors, rise angles, face angles,
angle of attack can now all be
used with different clubs, to
create an exact fit to your
performance in the fitting bay.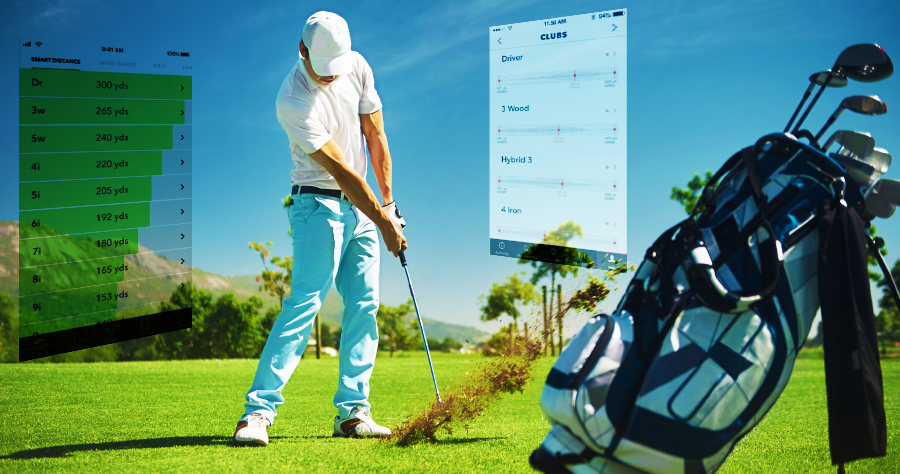 But, what's coming is the capture of your data on every single shot you play. There are already clubs and gadgets
that allow the collection of some of the data required to fit you.

As that is filled out and refined, when you come into have a fitting we'll be able to download your
on-course data and know the exact specifications that will help improve your playing performance.

If you haven't been for a fitting, then we'd encourage you to at least schedule a driver assessment.
With the knowledge we now have about ball flight and what creates the optimum result,
we can often create quite spectacular improvements.




We're very interested in gaining a better understanding of what's important to you.
Over the next three weeks, we'd like you to answer a simple question each week.
We won't store any personal data, indeed you won't even have to give us your name (unless you want to).
But we will collate the data to gain a better understanding of what we need to improve.
So starting this week:
| | |
| --- | --- |
| Social | Competition |
| | |
| | |

For you, what is the relative priority of the recreational and social experience vs golf as a sporting competition?
Let us know now.