Tuesday, May 11, 2021




• The first official Ryder Cup took place in 1927.
• The Ryder Cup was named after Samuel Ryder, an Englishman who made a living by selling seed packets.
• The United States won 18 of the first 22 official Ryder Cup matches.
• Seve Ballesteros and Antonio Garrido, were the first Spaniards/Continental Europeans to join the European Ryder Cup Team in 1979.
• During the suspension of the Ryder Cup from 1939-1945 (WWII), the state of Michigan hosted 4 matches against fellow Americans to raise money for the American Red Cross and other war-related services.
• The Ryder Cup matches began conducting in even-numbered years after the September 11th attacks on the US in 2001, interrupted the event for the second time in history.
• There are 28 total points awarded in today's Ryder Cup format.
• Phil Mickelson will be making his 12th Ryder Cup appearance this weekend.
• Arnold Palmer, with a total of 22, holds the record for the most overall matches won.






The Titliest AVG



• Remarkable Distance and Penetrating Flight
• Very Low Long Game and Iron Spin
• Exceptionally Soft Feel
• Premium Scoring Control






Available in white and yellow!





AVX is a premium performance golf ball for golfers who prioritize distance and extremely soft feel with a piercing, low ball flight. It has been engineered to be the lowest flying, lowest spinning and softest feeling high performance golf ball in the Titleist line.



Get yours in the

shop

today!






The Metropolitan Ladies Open is full!





Sponsor a hole for only R350!





Your donations will help DARG so that more dogs can get fixed and less end up on the streets. In addition to contributing to a great cause, your name will be displayed on one of the ladies tee boxes on the day! Chat to Lexi in the Pro Shop about an opportunity to advertise your business, or to simply put your name up.






Want to know what we're up to?

Follow us on Facebook and Instagram to hear all of the latest news first!


@metropolitan_golf_club / Metropolitan Golf Club
Monday - Monday School 4-ball Alliance – 2 x scores to count

Andrew Norman, Jack Schneider, Dave Heron, Doug van Rensburg 86pts

Tuesday Ladies Day Ladies Jeague – Betterball Medal

Matches won – Debbie Gibb and Lexi Swanepoel 7&6

Wednesday Members Competition - 4-Ball Alliance – 2 x scores to count – 4 on par 5s

Mano Coulentianos, Shaun Stevenson, JP Snyman 99pts



Thursday Members Competition - 4BBB Stableford



John Christodolides and Peter Zitianellis 45pts



Saturday (am) Members Competition - 4BBB Stableford – both on 9 & 18



Larry Sive and Harold Hessen 50pts

Saturday (pm) Members Competition - 4BBB Stableford – both on 9 & 18

Keith Broad and Paul Sheldon 50pts

They say that "it only takes one great shot to bring you back again."
Next time you're out we want you to hit more great shots than usual.
Then we want you to hit even more the next time.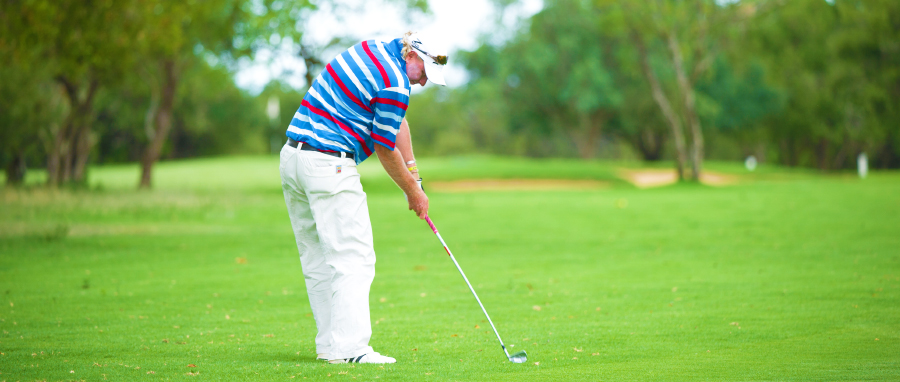 A set of irons working for you and not against you makes this so much easier to achieve.
You'll square face to target; and sole to turf; experiencing the real joy of sweet contact
so much more often.
There are over 1,000 fitting options on
any single iron. Wow. Yes, lie angle; shaft type;
and length & flex alone usually makes for over
900 options. And we still haven't touched grip
type and size; swing weight;
or even the amount of offset.
The correct lie angle on your irons brings
the sole of the club back square to the turf
at impact. An incorrect lie angle will make that
very difficult to achieve. Depending on whether
you are toe or heel up at impact, the face will be
pointing to the hook or slice side of your target
at impact. Why suffer that challenge?


Don't suffer in silence. Let us help you hit more great shots.
Check out your lie angles with us.




In a recent survey 38% of the golfers who responded,
stated that the greatest motivation to join a coaching
programme was "hitting better golf shots".
We agree. The pleasure you get from hitting good
golf shots more than justifies any time spent
on improvement.
What is it that you enjoyed most about your last round? Was it the score? Was it winning?
Was it the social experience? Was it enjoying the moments when you hit a shot flush, solid, and accurate?
Investing some effort and time in improving your ball striking brings you all of the above.
The joy of better shots more often; a better score; more victories; and surprisingly to some, a better social experience.
Next time it's going well, check your lightness of mood. We bet you're having more fun with your friends.

Every time you hit a great golf shot, you feel a real sense of accomplishment and fulfillment, however good or experienced you are. Come on. Take a step to hitting more great shots.