Wednesday, April 08, 2020





44th Royal & Ancient Tournament
The 44th playing of the Royal & Ancient Tournament will take place next week on Friday, June 15 and Saturday, June 16. We currently have 160 members scheduled to participate, including last year's champions Fred Webster & Steve Potter. Starting times for Friday's first round will be posted this upcoming Saturday around 2pm and Saturday's final round tee times will be posted approximately 30 minutes after the first round is completed.

All of the tournament information will be posted on the Glen View Club website, including daily tee times and results. Best of luck to all of the participants and we look forward to seeing everyone at the R&A Dinner on Thursday night.






I am pleased to announce that we are going to start a new Junior Golf Camp this summer for juniors age 8 and younger to help introduce and instruct them about the game of golf. After consulting with parents and our Director of Instruction, Chris Green, we have come up with a 5-week program that will make golf fun for your junior and hopefully create a better transition into our Junior Academy.

The program will run on Sunday afternoons from 2:00-3:30pm and the cost will be $200 per junior. Both Chris and I will be teaching this program and we look forward to working with your juniors this summer. The complete schedule and weekly lesson plan is listed below. If you would like to register for this Sunday Junior Golf Camp, please reply to this email with your child or grandchild's name and birthdate.

Camp schedule

Sunday, June 10 (US Kids fitting if needed)
Sunday, July 1
Sunday, July 8 (Family Scramble afterwards at 4pm)
Sunday, July 15
Sunday, July 22 (5-Hole Parent Child Event @ 3:30, followed by ice cream social and awards)

Weekly lesson plan

2:00-2:20 - Short game instruction & games
2:20-2:40 - Full swing instruction
2:40-3:00 - Putting instruction
3:00-3:30 - Play 1-2 holes on the course

If you have any questions, please contact Kyle or Chris via email, or by calling the Pro Shop.






Think about the Par 3's you play. What is the distance that you just don't have covered in your bag?
For most golfers, there will be a point between 180 yards and 200 yards where they just don't have
the club to hit the target distance.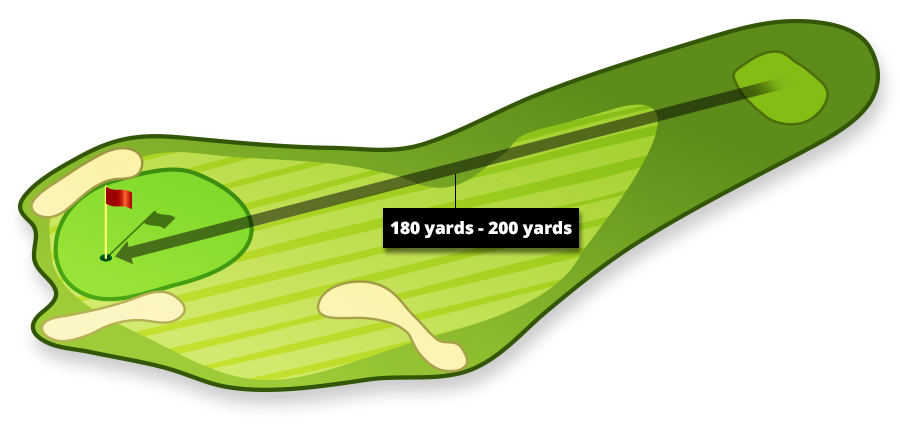 Some of you may even have a club to get to the green, but find you're just not able to stop the ball.
Your mis-hit is short; your perfect strike, through the back.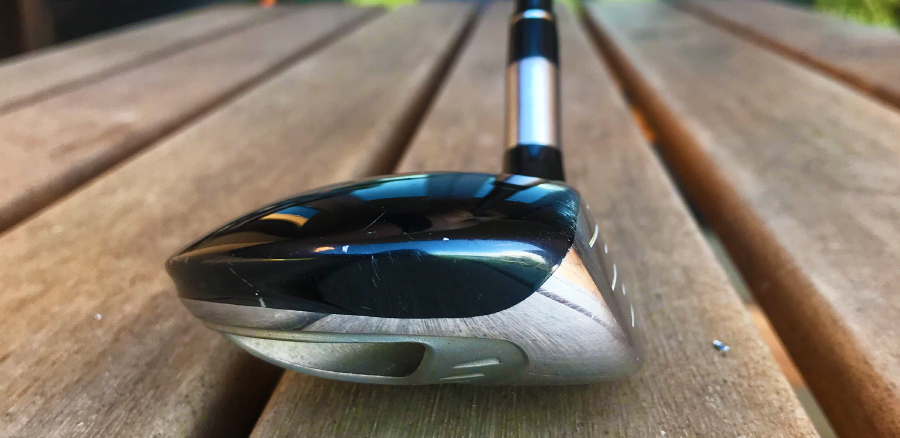 Some of you may even have a club to get to the green, but find you're just not able to stop the ball.
Your mis-hit is short; your perfect strike, through the back.

Bring your problem distance to us. Let us spend time whether improving your technique with an existing club,
or filling the gap with a better solution. Come and spend 45 minutes with us,
and let's see how best to fill that gap.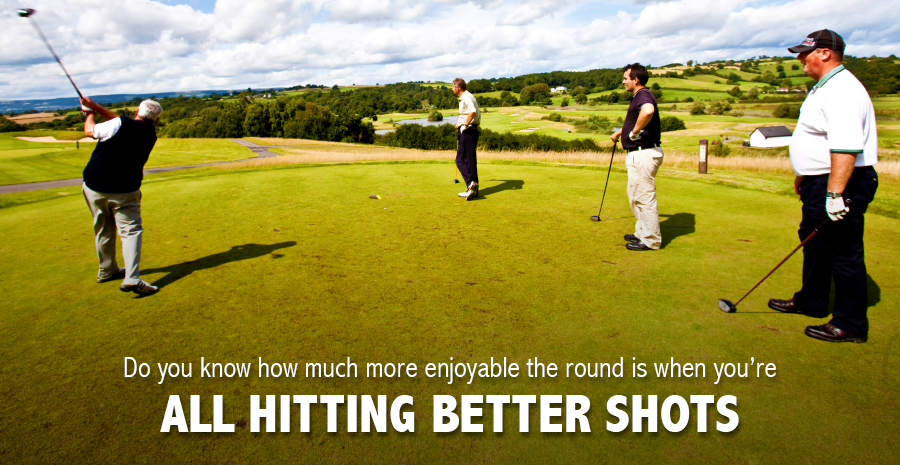 If you're part of a group of friends shooting scores in the high 80's or early 90's,
then you're all on the edge of a big improvement to your on-course experience.
To be shooting those scores, you're already showing
the athletic ability to play this game well.

We'll start with an assessment of each golfer to identify the personal opportunities,
but our experience tells us that the improvement areas will lead to:

If that's a golf experience that appeals to you, then please don't wait.
Start the journey to hitting even better golf shots.