The Junior Elite Program has been specifically designed for those juniors ages 8-15, who have chosen golf as their primary sport and have aspirations of playing at the high school or possibly collegiate level, or just want to be the best they can be at the recreational level.

This program covers both the technical and performance aspects of golf - introducing the players to goal setting; establishing a practice plan; working on fitness; club fitting and taking part in a unique mental game program.

If your junior is looking to take their game to the next level then the Junior Elite Program is for them.


I am so happy to announce the creation of our Junior Elite Program. This group was formed out of the demand for more practice time and instruction for beginner to intermediate junior golfers who are striving to learn the game of golf and fundamentals that support growth and development.


Ages: 8-15 years of age
Start Date: Wednesday September 13th 4-5:30pm and continue weekly
Hours: 6-7.5 Hours of Training Per Month with Craig Trahan Jr at Cypress Lakes
What it indcludes:


Swing Instruction
On Course Instruction and Course Management Skills
Short Game Skill Devolvement
Tournament Preparation Skills
Club Fitting and Club Evaluation
Fun and Enjoyment through the Game of Golf


Cost: 275 per month with a 6 month minimum commitment

Maximum of 6 Students Per Group




There are a limited number of spots available and they go fast.



So if you want to be a part of this program call or email me today!
Craig Trahan Jr PGA
985-809-0043



if you have any questions.

The kids are working hard - but enjoying every minute of it...



Rob Noel's new Junior Golf Bootcamp is underway.

To find out more about this innovative program contact Nic.



Congratulations to Yujeong Son, we here at RNGA could not be more proud of you!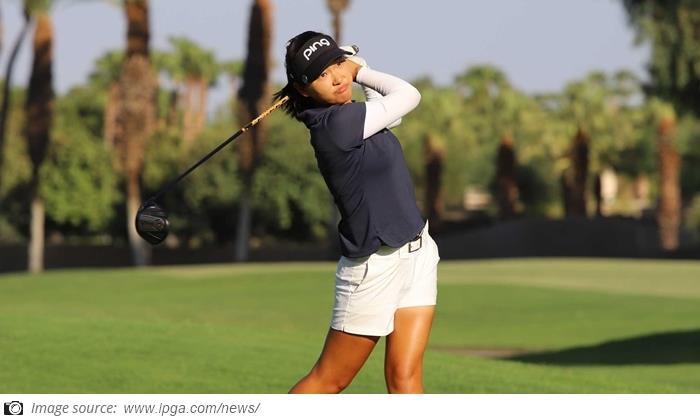 RANCHO MIRAGE, Calif. — On a day that typically tests the will of even the most experienced players, 17-year-old Yujeong Son (Busan, Republic of Korea) remained unwavering in the final round of the LPGA Qualifying Tournament First Stage and carded a 1-under par 71.

The performance earned her medalist honors for Stage I at 10-under par overall.

"It's surreal right now and not actually getting to me yet that I won," said Son, who started the day two shots back of the lead. "I'm excited about winning and it gives me a lot of confidence going into Stage II. I just wanted to make the cut and move, but to win and play how I played really is a boost to my game."

Son is still fulfilling high school education requirements through the Connections Academy online program and plans to finish a semester early. Her original anticipated graduation was for the spring of 2019, but the track Son is on has her set to finish in December.

Meanwhile, as she prepares for Stage II now and continues toward a high school diploma, Son is not going to let anything get in the way of her dreams.

"I have always wanted to turn pro and play with the professionals," Son said. "It was so fun and to be one of the 76 amateurs was very meaningful to me. Right now it gives me a lot of confidence, but we'll have to see in October how my game is then. It is feeling pretty good at the moment."

To read the full article click here.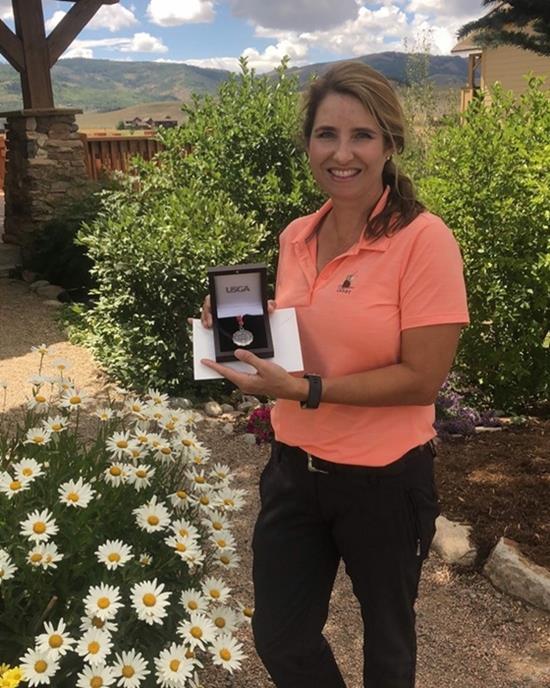 Kay Daniel
We would like to wish Kay Daniel a huge congratulations on qualifying for the US Womens Mid Am.

Kay earned Medalist Honors in Granby, Colorado after firing a 73 at Grand Elk GC. She will now advance to the championship which is being held at Norwood Hills CC in St. Louis in September.



We are really proud of Kay and wish her all the best for the next stage!






"The lesson was extremely helpful and I'm looking forward to putting what I learned to good use. I'm looking forward to returning to tweak (or totally revamp) other areas of my game." ~ Bob Clark
If you would like to see these kinds of results,


Beau Chene Country Club

Tour Championship Results:


Boys 10
4th Logan Heltz

Boys 13-14
1st Riley Hnatyshyn
2nd Josh Achord






Girls 8-9


2nd Olivia Meral

Girls 10-11
1st Sophia Macias

Girls 12-14
2nd Sara Meral
3rd Ariana Blagrove
4th Ava McGoey
Congratulations and well played!

Congratulations to our Juniors who played in the SJGT Ol' Colony Junior Classic in Tuscaloosa, AL


Girls 12-14


4th - Liza Lapeyre



Boys 14-15


T17th - Owen Hayden
T17th - Griffin Dorr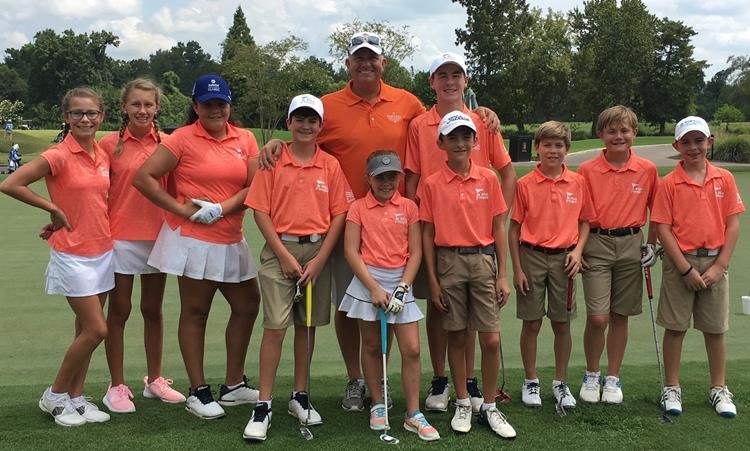 Rob Noel All Stars
Players from left to right as follows:
Katherine Abdalla, Claire Chauvin, Saraya Shank, Preston Giroir, Abigail Achord, Josh Achord, Logan Heltz, Seth Gardiner, Rase Browne, Gavin Davis

We would like to congratulate the Rob Noel All Stars on their great play at TPC LA this weekend. Although we came up just short of the final four the kids showed passion, sportsmanship, and most importantly had FUN doing it!