Starts tomorrow...you don't want to miss this opportunity!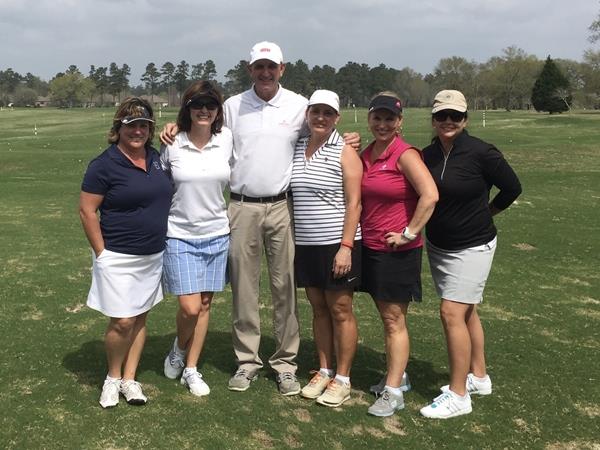 We are proud to announce the creation of our Ladies Golf Class. Whether you are an entry level student, a recreational player, an executive or a Mom wanting to play golf with her kids, we have the perfect class for you. This class will give you the confidence and the skills you need to get out on the course and play your best golf.

Class will be held on four consecutive Thursdays from 4-5 pm beginning September 20th.

Where: Cypress Lakes Country Club – 10 Villere Drive, Destrehan

When: Thursday's 4-5 pm - Starts September 20th - October 11th

Participants: Ladies Only (Maximum 5 Participants)

Cost: $175 per student

Life Happens: If you miss a class there will be one make-up class held after the class concludes. If you have perfect attendance, you will be invited to this make-up class to refine your skills even further.

Class includes range balls, refreshments, facility usage, instruction, club evaluation, fun and enthusiasm.

Contact Craig Trahan at (985) 809-0043 to be a part of this new class!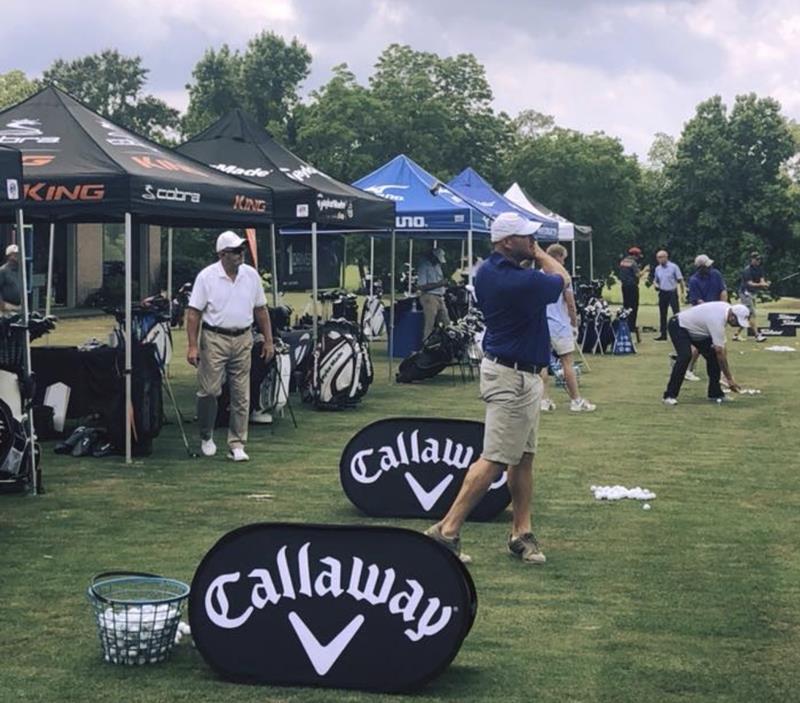 Do you want to Gain up to 25 yards and get a tighter dispersion with your driver?


There has been a lot of buzz around the industry about the latest drivers from Henry-Griffitts, Callaway, PING and Titleist. But how do you know which ones are going to deliver on their promise for YOUR game?

FREE FIT FRIDAY is back!

Come out and let Ben help you get more distance. Please call Ben LaVergne at 985-237-5455 or email him to set up your time.

When: Friday September 21st and 28th
Time: 10:00am to 4:00pm
Where: Rob Noel Golf Academy, Money Hill


Kids focusing on their technique during our different programs held at Rob Noel Golf Academy...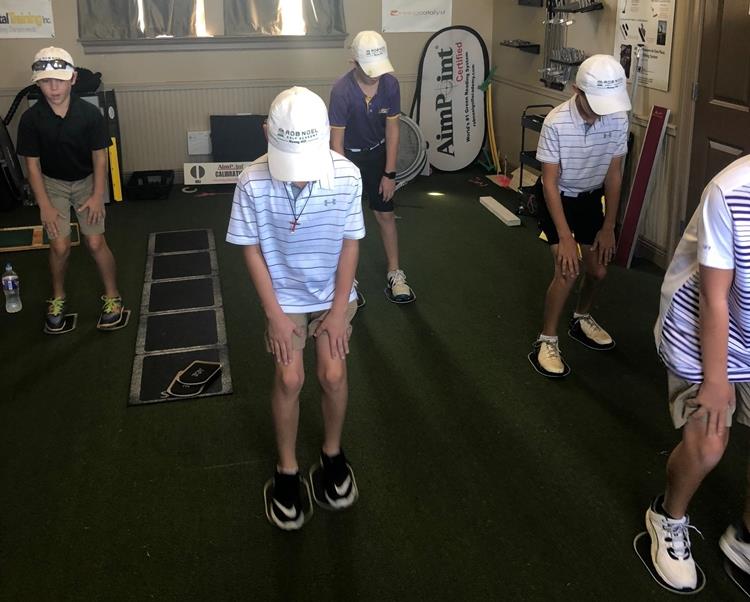 Bootcamp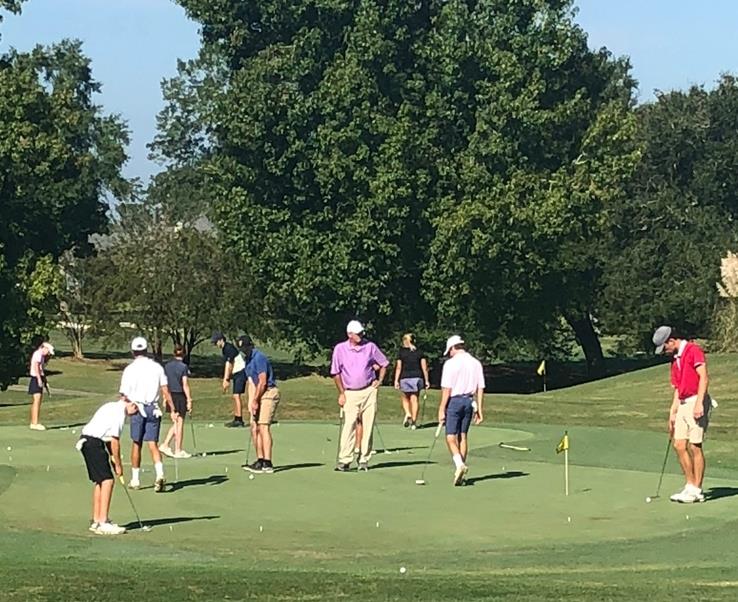 Elite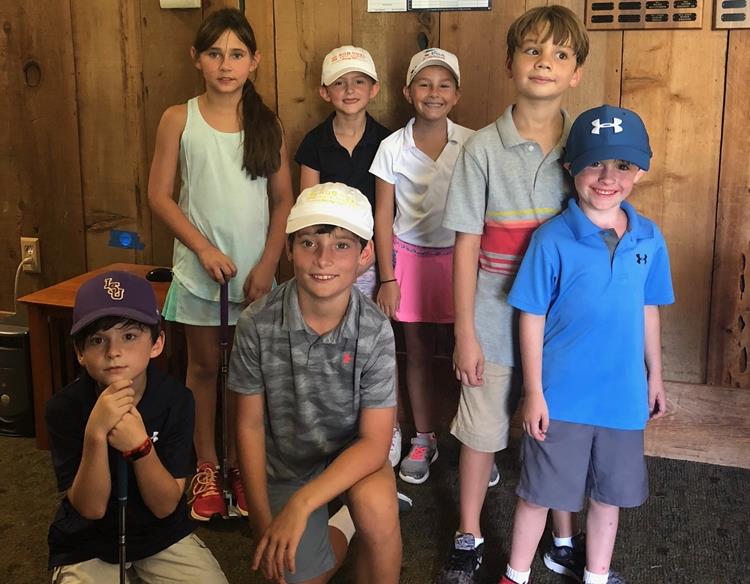 Would also like to congratulate Steele Siverd for graduating to yellow status on Saturday...
proud of you Steele!


Congratulations to Ava McGoey for Qualifying for the Drive Chip and Putt National Finals at Augusta National Golf Club.


Ava a twelve year old junior golfer from Metairie, set a lofty goal this year. She came to me one day and said "Coach I would like to compete at Augusta National." From that moment on nothing was going to stop her. With great determination and fierce competiveness her golf skills improved throughout the year as she increased her scores in all three stages of the qualifying process culminating with a national high of 140 points in the regional championship.

What best describes Ava is a very professional, hard working, young lady. She always demonstrates etiquette, sportsmanship and is gracious in victory and defeat. She is a role model for all junior golfers to follow. I am so proud to be her coach and I look forward to being at Augusta in April cheering her on.

Craig Trahan
RNGA Cypress Lakes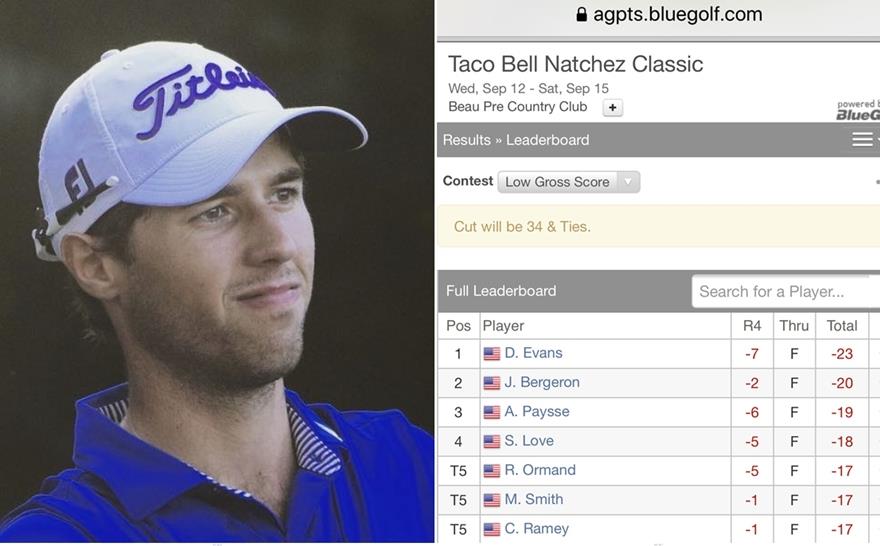 Congratulations to our long-time student Jacob Bergeron for making a great showing in his professional debut. Jacob finished solo 2nd at 20 under par.

We foresee great things to come for this young man. We are so proud of him!



"You blew my mind today, Mr. Noel…but in a good way! I went and hit a few balls when I got home, with pretty good success. Thanks!" ~ Shannon Marks

If you have a had a lesson or attended a program here at Rob Noel Golf Academy, we would love to hear about your experience.