Our Captains rose victoriously

Western Province Club Captain's Golf Day

Club Captain
James McNab

and our new

Lady Captain Debbie Gibb

won the Western Province Captain's Golf Day at King David Mowbray Golf Club on Thursday afternoon with

48 pts in a 4 B.B.B. Stableford

! They are the first Metropolitan Captains with their name on the trophy!

Well done you two!


Ladies golf
The Met Ladies held their annual Turkey Trot on Tuesday.
1st
– Kathy Blumberg (37pts.)


2nd

– Lexi Swanepoel (36pts.)


3rd

– Debbie Gibb (32pts.)
Jill Flederman took home the carton of eggs!

Later that afternoon...
The ladies AGM was held after golf on Tuesday. A big congratulations to

Debbie Gibb

, our new Ladies Captain, and to the new members of the Metropolitan Ladies Committee! We are looking forward to new beginnings and tons of fun in 2019!


Fun in Sun City!
Brad Forge, Mickey Forge, De Waal Botha, and Barry Turner had a blast in Sun City last weekend! After a long day on the golf course, the guys cooled off on the water slides!
Winner takes it all
Congratulations to

Rob Austin and Geoff Carter

for winning the Bert Elkin Cup on Saturday afternoon!
Go from good to great
Deliver a bit of Christmas cheer every time you tee it up

TaylorMade's latest range is designed to bridge the gap between your longest irons, all the way through to the fairway woods. Your yardages are so important when it comes to improving your scores and trying to hit more greens in a round of golf. So, it's imperative that you have the right clubs in the bag to get you those distances consistently. We have a TaylorMade Fitting Day scheduled at the River Club on the

19th December

.

The TaylorMade experts and our pros will be here to help you go longer and further and to make sure we fill that gap in your bag.


A step in the right direction
Hours on the golf course will eventually takes it toll - be sure to be fitted with the right golf shoes for maximum comfort.
So, don't miss out on a Ecco Golf Experience on the

13th of December 2018

.
You can come from

11:00 to 14:00

.
New rental sets at the Met!
The Callaway Golf Warbird Iron set has been designed to offer excellent distance while remaining forgiving out on the course!

Bring friends from out of town or test them yourself for only

R370

(18 holes)!


Committed supporters in the stands

Cape Town 7s Rugby at the Stadium!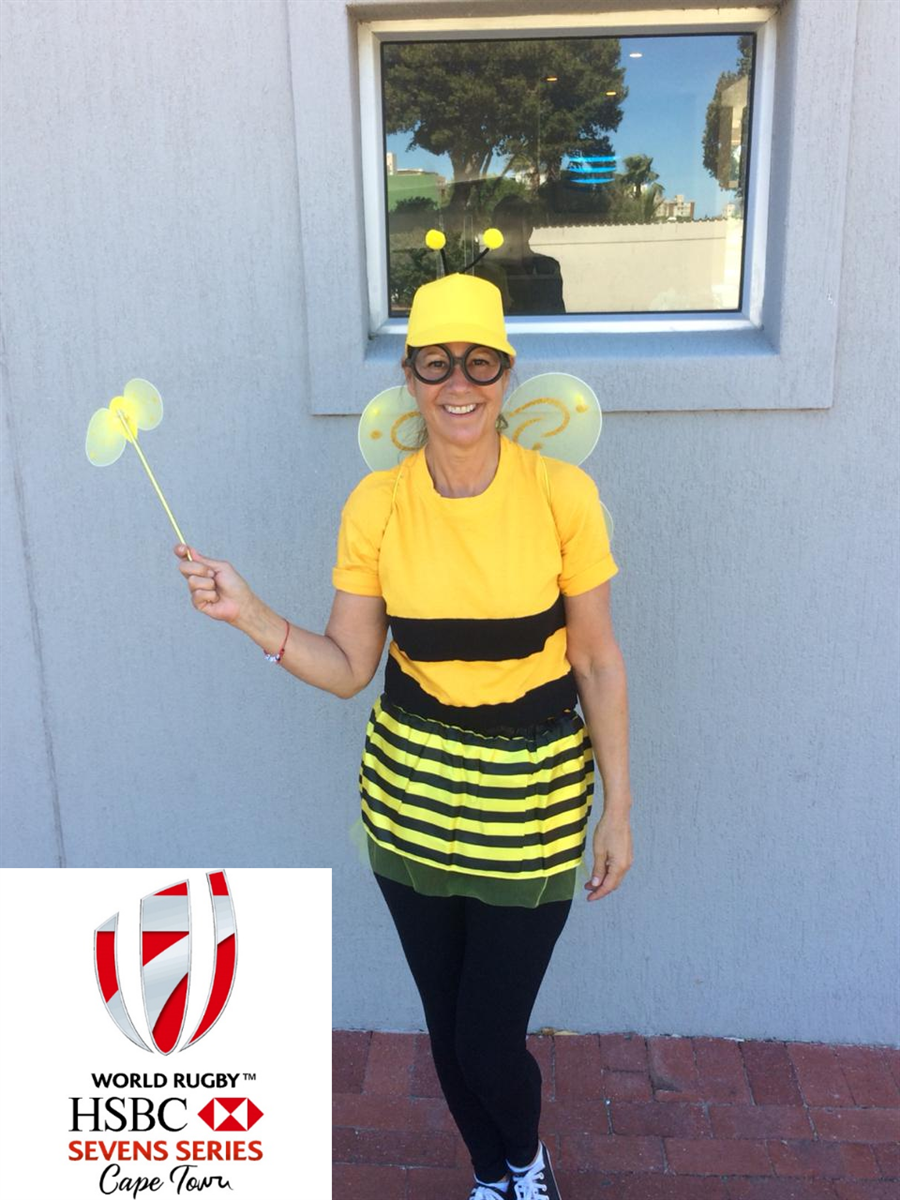 Lynette Finlay showing off her costume
at the Met on Sunday afternoon.
Results

Monday

Monday School 4 Ball Alliance – 2 x scores to count
Johan de Villiers, Jeanne de Villiers, Phil Crowsley, Vanessa Mcnab 88pts c/i

Tuesday

Ladies Day Single Stableford
Kathy Blumberg 37pts

Wednesday

Members Competition 4 B.B.B. Bogey plus
Trevor Pothecary, Michael Kenny +7

Thursday

Members Competition 4 Ball Alliance – 2 x scores to count
Rourke Broad, Pearce Crossland, Vic Allen, Anthony Paitaki 91pts

Saturday (AM)

Members Competition 4 B.B.B. Stableford
Peter de Klerk, Andre Scholtz 46pts

Saturday (pm)

Members Competition 4 B.B.B. Stableford
Rob Austin, Geoff Carter, 45pts