Members' News

Club Champs 2019:

Club Champs is taking place early February and the sign-up sheets are already up!
A, B and C

Men's Division

will be happening on the

2nd, 3rd, 9th and 10th of February

and the A, B and C

Ladies Division

will take place on the

9th and 10th

.

The price to play will be placed on the notice board soon. The fee will include four rounds of golf, halfway house, prizegiving and an unforgettable experience at Durbanville Golf Club.

We look forward to seeing if Sean Howell can defend his title or if someone else will be taking home the trophy!
Book now to avoid disappointment. Call the Pro Shop on

021 976 8120

.

Seniors' Society News
Winelands Senior League 2019
In an extraordinary finish to the

2018 Seniors' League

, Durbanville emerged from the pack to win the coveted trophy for only the second time in its history. As recently as October, with just three of their nine matches remaining, Durbanville were lying a distant sixth, won five and a half games, but still lagging four points behind the two leading teams, both of whom they still had to play against in the final two matches of the long season.
First, Paarl were convincingly beaten, narrowing the gap to three points. Then the former League leaders Kuilsriver were overtaken, resulting in

Durbanville

crucially

winning 8½ games out of 10

in those two penultimate matches.
Everything then came down to the final match of the season against Parow at Devonvale.

Devonvale themselves were the hot favourites

– they had only to win against lowly Somerset West to retain the title for the third consecutive year whilst Parow were still above us in the table. Devonvale could only manage a half, thus opening the door to the winners of the Durbanville vs Parow match behind them. By virtue of winning 3 ½ – 1 ½ Durbanville not only drew level on points with Devonvale, but also matched their games won record.

Searching frantically through the League rules, it quickly became clear that the overall winners would be decided by whoever had won the match between the two Clubs.

A 3-2 win for Durbanville at Strand back in August

meant that the trophy belonged to Durbanville.
A total of 19 seniors represented the team throughout the season, a number which is the envy of most other teams in the League and a reflection of the strength in depth we have. It would be wrong to single out any individuals or pairings as everybody contributed something at some stage – and as it turned out, anybody who sunk a crucial putt at a crucial time somewhere during the past 12 months that managed to salvage a half instead of a loss, ultimately made all the difference.
My thanks go to all

19 Durbanville Members

.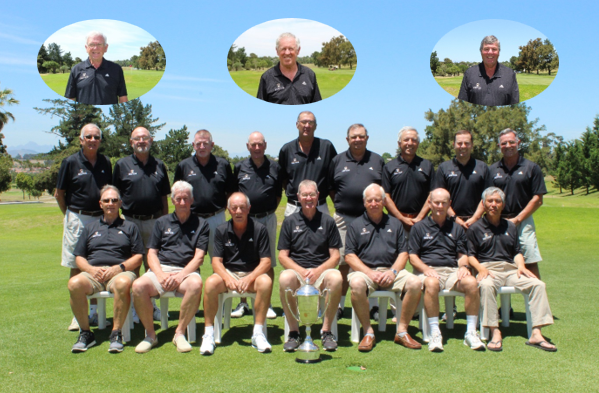 Academy Awards


On Monday 10th December we held our Staff Appreciation Morning.

We had a shotgun start with a

"Greensomes" competition from all 18 tees

. All 80 pre-booked players arrived on time for the 07:30 siren. What was evident was the improvement in the pace of play. Everyone was off the course by 11:30.

After a couple of beers the players showered and assembled in the function room for a

traditional Christmas lunch

which included turkey, gammon, stuffing, vegetables with roast potatoes, followed by trifle and mince pies. Several of the players' spouses joined us for lunch which brought some class to the proceedings.
After lunch we moved on to

our end-of-year "Academy Awards"

where the many nominations had been whittled down to just 10 of the most deserving recipients. These prestigious awards included The Nescafé "Early riser" Award, The KWV "3-year-old Brandy" consumer of the year, The Calvin Kline "Snappy Dresser" Award and the Shirley Bassey "Big Spender" Award, just to mention a few.
Most of the recipients held their breath whilst awaiting the announcement, to be followed by total joy as their respective names were read out. Obviously there is no financial value attached to these awards as the "Academy" are made fully aware of just how much these prestigious awards mean to the members. No doubt their certificates will be displayed in very prominent places for all to see.

Unfortunately we have to restrict the number of these "sought after" awards. The players who did not manage to convince the Academy of their claim to an award this year will have to try harder next year.

The Academy will be on the lookout for worthy recipients throughout 2019

. Please don't be disappointed if you didn't get the nod this year.

Click here
to view the full Academy Awards.
Click here
to view the Awards Certificates for the day.
Yours in golf,


Allan Taylor & Bob Rees


On Behalf of DGC's Senior Society.

Juniors' News
Supported by Pure Motion Golf Academy


Congratulations to

Tyran Snyders

for finishing first in the WP PAT Finals, with a great score of 68 on Sunday, 2nd December! Well done!

We are also proud of

Sean Cronje for tying 9th

as well as

Sean Howell for tying 18th

.
Well done on representing Durbanville Golf Club and your fantastic results!
2018 SAGA Junior U19 Ranking

Men
Congratulations to Ayden Senger, Tyran Snyders, Connor de Groote, Louis Jnr Loubser, Sean Cronje, Travis Procter and Joshua Wiese for representing Durbanville Golf Club in the

Joburg Junior Open

that took place on the 13th and 14th December.

We are proud of you gentlemen!

Women
Congratulations to

Jordan Rothman

for representing Durbanville Golf Club in the

Kwazulu-Natal Junior Championship

that took place on the 3rd and 4th December, placing 2nd with a total score of 214!
Well done!
To all young aspiring golfers
Member Competition News
Click here
for December's competition results.
New rules up ahead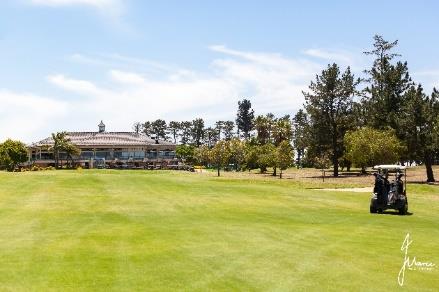 Can you believe that another year has come to an end! Where has the time gone? There have been some drastic changes this year and it is appreciated how well the DGC members have adopted the implementation of the stroke rating changes and the introduction of the course handicap. There are new rules to be introduced in 2019 that are aimed at modernizing the game and making it more enjoyable. For example, golfers can now repair spike marks, the flagstick no longer needs to be attended and golfers can touch the ground with their club in a hazard.

The Match and Handicap Committee recommends that members familiarize themselves with the new rules so that they can be used to their advantage. There will be a rules session at the club on the

17th of January (6:30pm)

for interested members to learn more. All members are welcome to attend.

Another round of great golf

With the start of the new year, the members can look forward to the start of the Club Match Play, the start of the Mid Amateur and the Masters Leagues, as well as the Club Champs. The Club Champs will be played in the first two weeks of February so use the festive season to get your rounds in and hone your skills. The entry sheets for the league teams as well as the club champs will be on the member's board shortly. Please keep an eye out for them.

Otherwise, travel safely and enjoy the time with family and friends. All the best and season's greetings.
Yours in golf,


Mathew Herbert


DGC's Match & Handicap Committee Member

Golf Rules 2019
Kindly familiarize yourself with the new golf rules for 2019!
Thank you to Helénè Marais for supplying us with the information below!

Click here
to see the 20 must-know rules of golf changes for 2019!

Click here
to see the different venues for the R&A Rules of Golf Sessions.
Fill in the entry form
here
.

Click here
to see golf rules explained.
Click on
read more
to learn more about the R&A Rules of Golf Digital Resources.
Go Green on the Golf Terrain
Durbanville Golf Club joined the Nunn 2 Waste Movement, contributing to a cleaner and safer environment! On average,

companies recycle

9%

of their total waste. In our first month of joining

we managed to recycle 25%

of our total waste, therefore Durbanville Golf Club is excelling and will only improve from here on out.
It's Competition Time!
Windhoek Lager International Pairs Competition

Contact us at

079 697 5013

or

email us

to reserve your spot!
Jack Black Promotion
Proudly sponsored by Jack Black
Email your photo to
marketing@durbanvillegc.co.za

before the 25th of every month to enter. The winner will be chosen and announced in the newsletter and personally contacted.
Social Golf In New Zealand

Stay tuned to hear interesting golf news from Johan Slabbert.

Birthdays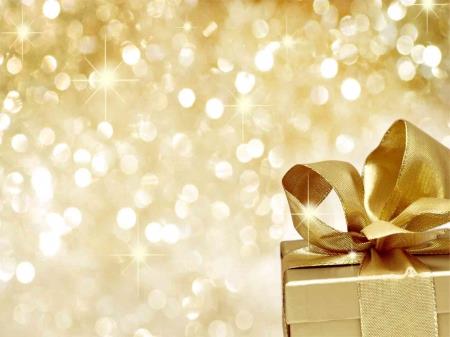 We wish a very

Happy Birthday

to all those members who celebrated their birthday this December. They are:
David du Plessis, Pierre Greeff, Colin Lambourne, Brandon Lendrum, Leon Williams, Geoff Croxford, Bevan Hubert, Edward Jearey, Stanley Maced, Nico Saayman, Ron Casserley, Luca Duesimi, John Higham, Marianne Nelson, Dean Pilkington, Pieter Rossouw, Richter Rust, Anrich Swanepoel, Larissa Coetzer, Anri Loots, Corlise Tooth, Kennard Ward, Iwhan Basson, Grete Becker, Desomnd Roos, Wilhelm van Bergen, Hanno Venter, Anna Victor, Francis Aucamp, Cindy Fischer, Johanna Kotze, Lucinda Pienaar, Simon Streicher, Jannie Strydom, Charl van Tubbergh, Martle Vosloo, Karl Beaton, Tania D'Aguiar, Grant Fiford, Brandon Knapp, Joe Mcdonnell, Hessel Dijkstra, Stanley Wessels, Logan Brown, Matthew Kilfoil, Chris Koekemoer, Darren Lee, Anthony Owen, Rachel Steele-Smith, Dylan Wagner, Heinrich Zaayman, Roger Burt, Odette Green-Thompson, Matthew Hanna, Anton Perold, Gavin Visser, Henri Warren, Mick Castley, Michelle Forbes, Stephanie Griffith-Richards, Dwayne Hepburn, Brett Hutton, Julia Muller, Nicolette Shelly, Zanne Geldenhuys, Augustyn Meintjies, Hennie Nel, Jansen Scheepers, Ashley Swartz, Armand van Niekerk, Ernest Brand, Michelle Hine, Quanita Kruger, Roy Brophy, Noel Chedburn, Phillipus Mengel, Andries Snyman, Frans van Zyl, Petrus Kleinbooi, Paul Mclearie, Combrinck van Wyk, David Graham, Gerhard Kemp, Max Kleynhans, Lindsay Knight, Theunis Terblanche, Ivor van Harte, Travers Brehm, Gavin Cannone, Simon Jenkins, Willem Swart, Michelle Thiart, Petrrus van den Biggelaar, Rudolf Barnard, Keith Muirhead, Robin Portlock, Jacques Roos, Gary Wallace, Lourens Bester, Michael Kingwill, Nola van Aswegen, Theo van Zyl, Alex Wallace, Cedric Batchelor, Johnathan Coetzee, Linda Gordon, Abraham Avenant, Nico Fivaz, Stefanus Groenewald, Gerard Janse van Rensburg, Marina Rogers, Lisa February, Noel Botha, Arnold de Villiers, Tom Ferreira, Noel Vann, Elizabeth Schoeman, Colin Bonthuys, Barry Evans, Jade Knight, Alan Sinclair, Junita van As, Mark Hodgson, Eugene Kotze, Adele Malherbe, Christiaan Basson, Linda Botha, Wade Gonsalves, Coert Knoetze, JN Lee, Jano Strydom, Francois Grunder, Joshua Smedema, Annelize Smith.

We hope you had a wonderful day!

Welcome To Our New Members
Malcolm Hodgson, Johan Lloyd, Ralph Botha, Andre Smith, Johan van Deventer, Jayden Kamffer, Logan Loughran-Mostert, Andries van der Sandt and Christian Prins.
We look forward to seeing you on the course!
Course News
Global Golf News

Click here
for the latest Dale Hayes Golf Chat newsletter!

Golf Digest News
Click here
to see Tour Player ripping the new rules of golf.

South African Golf Development Board
Growing the Game – Building the Nation
The South African Golf Development Board (SAGDB) is a non-profit organisation with section 18A donations tax exemption status. Since its formation in 1999, the SAGDB has grown a network of coaches and officials who work across the country to develop the game in the cities and also the most remote areas. It currently operates in Boland, Border, Central Gauteng, the Eastern Province, Free State, Gauteng North, Kwazulu-Natal, Limpopo, Mpumalanga, the Northern Cape, North West, the Southern Cape, and Western Province
.
Click here
to learn more about SAGDB.

Support Your Club
Visit our Pro Shop for exciting new golf apparel!
Contact us
for more information on current deals and stock.
Thank You To Our Generous Sponsors
You have made last year's events so enjoyable. Without you we would not be able to host the standard of events that we do and have a course and club that looks as spectacular as it does. Thank you.
We look forward to your partnership in 2019!
You play here, why not stay here?
Click here
for more information about this property!
| | | |
| --- | --- | --- |
| Caddy Uniforms proudly sponsored by Spiro's Mica Durbanville. | | |
Season's Greetings
It is time to say good bye to 2018 and greet 2019 with enthusiasm and readiness!
Durbanville Golf Club would like to thank all visitors, members, sponsors and staff for making the year of 2018 enjoyable. From Club Champs to Pampoenkraal Festival Week and everywhere in between, we cherish the moments we have shared with individuals at our Club. The events, competitions, socializing and of course the golfing, made the year memorable. It is no wonder 2018 has passed so fast, time flies when you're having fun!

May the year of 2019 bring much joy as yourself, your family and your friends make the most of every opportunity. Durbanville Golf Club has so many wonderful events planned and we can't wait to share the fun with you.

On that note, be sure to pay your subs for 2019! We don't want you missing out on any of the excitement in the months to come.

Have a wonderful year ahead!