Commemorating
Moffat Veto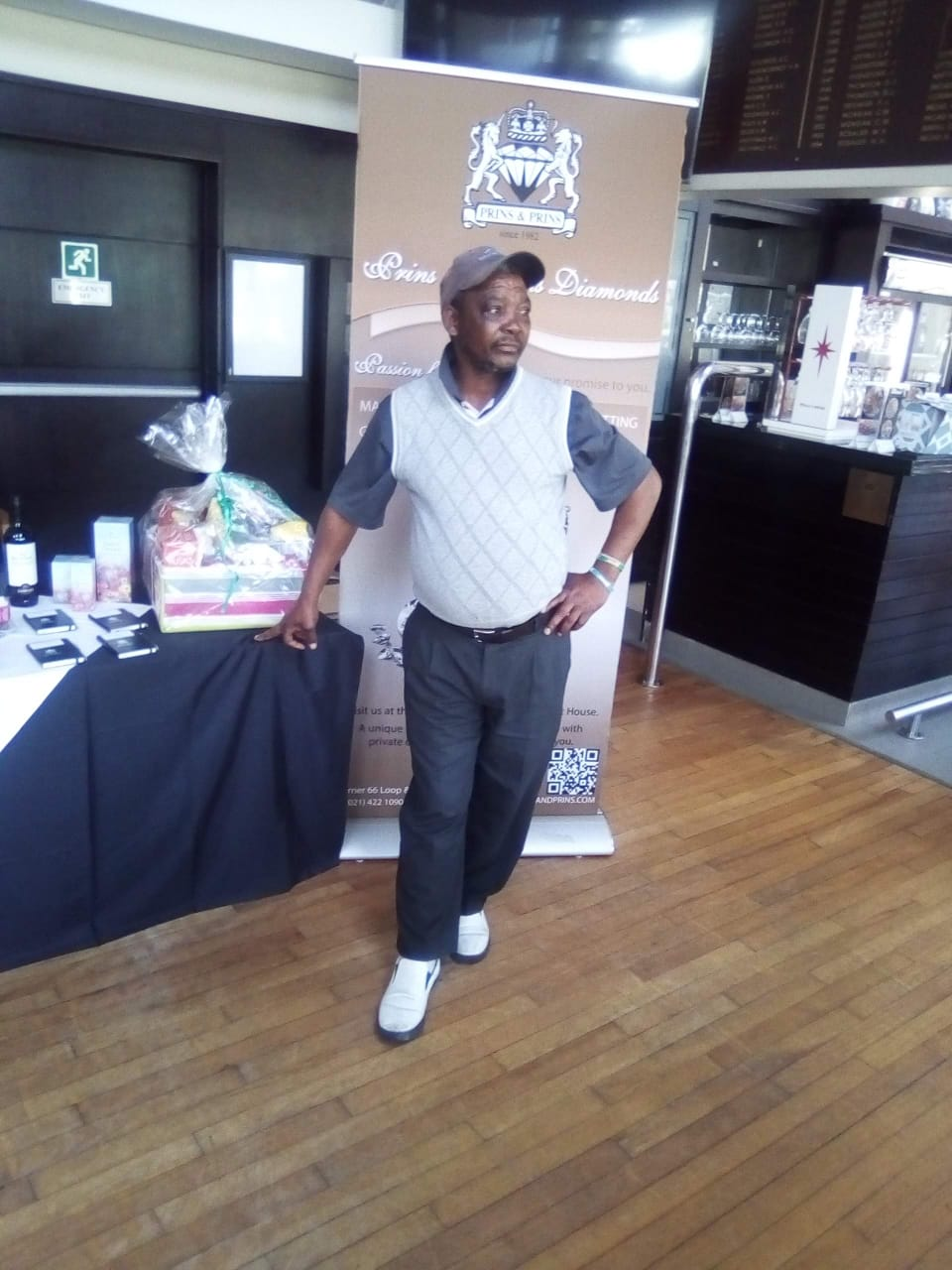 The Metropolitan Golf Club lost a very special team member on Monday morning. Moffat Veto had been with the club for many years and held a place in all of our hearts. If you knew Moffat, you were very lucky! He brought a ray of sunshine to our club with his contagious personality and always kept us all laughing, including himself!

Moffat was a great golfer with a single handicap. He played in the caddie league and always found time during work to sneak out on to the course!

I had the pleasure of working with Moffat for close to 2 years and I always said that I wish we all could be as happy as Moffat! We will all miss his presence here at the club. We will miss his laugh, the nicknames he gave us, and of course, checking the lotto numbers every morning! Moffat was like family to those who worked beside him for so many years, and they were all very special to him. Please keep them in your thoughts.

Thank you to everyone here at the club who helped Moffat while he was in need. You are all very special.

May we keep him in our memories forever.



Results
17-22 June 2019

Monday School

4-Ball Alliance – 2 x scores to count


Winners:




Anthony Paitaki, Ross Paitaki, Mike Snyman, and Paul Klein




Score:


87pts



Tuesday, Ladies Day


Foursomes

Winners:

Michelle Hutcheson and Jill Rabie

Wednesday, Members Competition
4-Ball Alliance – 2 x scores to count


Winners:


Mano Coulentianos, Rob van Veen, Johan Praets, and Shaun Stevenson


Score:


91pts



Thursday, Members Competition




Betterball-Bogey-Plus




Winners:


Quintin van Niekerk and Jamey Lipschitz


Score:


+9

Saturday (PM), Members Competition


3-Ball Alliance – 2 x scores to count




Winners:


Michael Liebrecht, Farrel Cohen, and Dave Gordon


Score:


80pts

Click here to download the results for the week.



It's not about the destination
"It's not always about the result, it's about the journey"

-Handro le Roux