We would like to welcome the new Durbanville Golf Club Committee Members.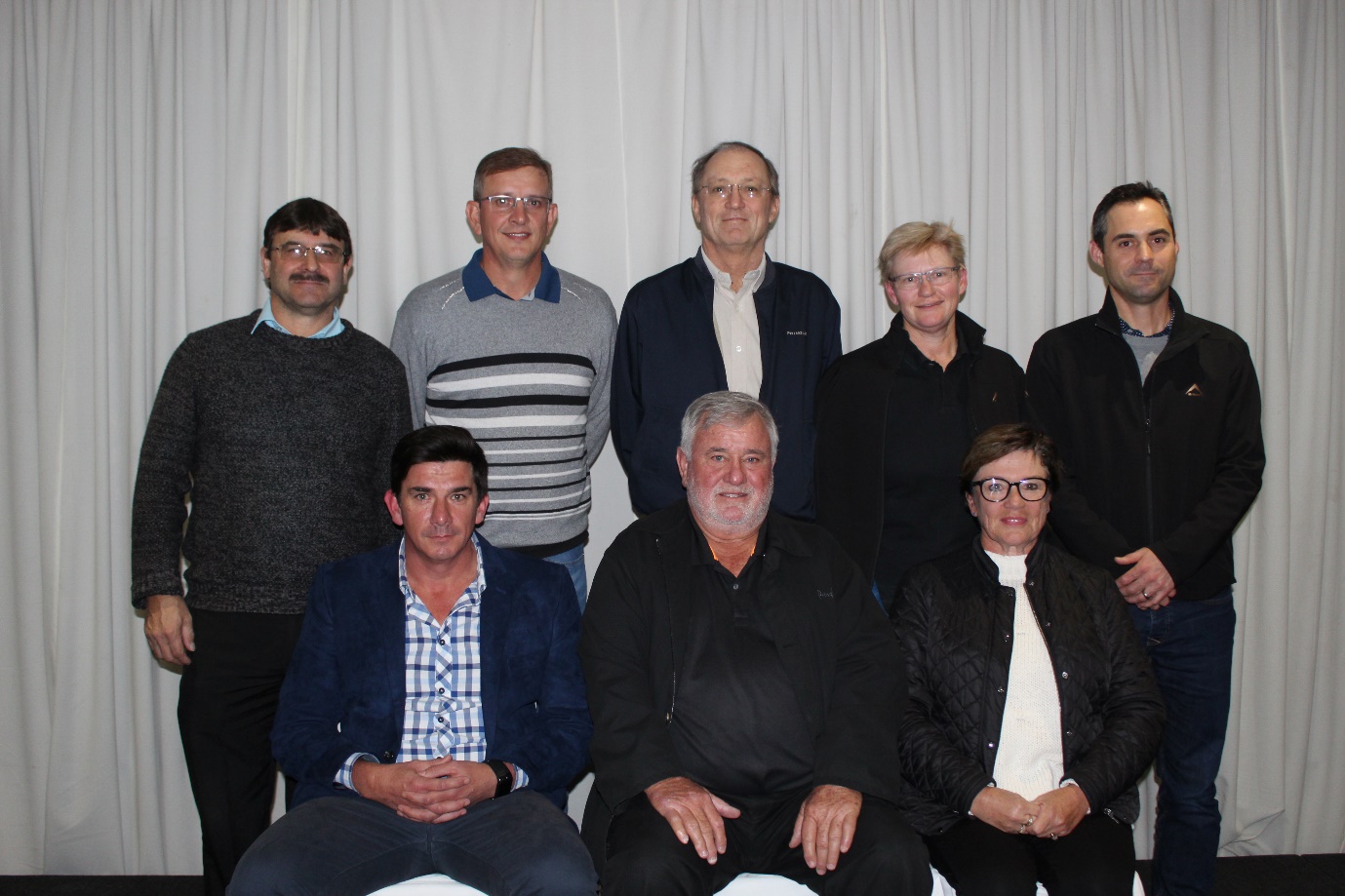 2019 Committee Members
This is your Captain speaking…I've always wanted to say that!!!
Jokes aside, from myself and the rest of the new committee elected, a huge thanks to the confidence you showed in electing us. We will endeavour to steer the club for the next two years to the best of our abilities and always make every decision based on what is best for our Club, its members and staff. We cannot claim to have all the answers, but with the wealth of knowledge and expertise in the Club that we can rely on, I am sure that we will ensure that the Jewel of the North shall prosper well into the future.

Let me introduce you then to the rest of the committee:



Vice-Captain:

Florence Harding


Hon Treasurer:

Glen Collins


Hon Secretary:

Leonie Swart


Greens Chair:

Anton Bezuidenhout


Match & Handicap Chair:

Mathew Herbert


House Chair:

Tobie de Jonge

In the absence of nominations, the marketing portfolio is vacant for now. I am confident that management can handle this portfolio, and with Florence that has previously handled this we will be able to monitor the portfolio. If the need arises, we could co-opt a marketing person to the committee.

Considering the need for better communication from committee and management that arose from the AGM, we will now release a quarterly summary for members to follow the financial position of the club. The first set will be released on the

20th of June

. Further to these we will hold information sessions throughout the year, with the first one to be held on the

25th of June

at 6pm at the Clubhouse. We invite all members with questions, feedback and suggestions to attend. Reminders of the sessions will be sent out closer to the time.

I am sure by now that everybody has noticed the flurry of activity on the course. Chris, together with Anton, will give you greater detail, but we are well on our way with the fourth phase of the irrigation upgrade as well as the much-needed upgrade to the bunkers - an issue
was
that once again mentioned at the AGM.

Plans have also now been finalized for the long-awaited upgrade to the Clubhouse, specifically to the downstairs area and the locker rooms. Quotes have been received and we are busy to complete the necessary process to get these approved and will inform members shortly of the progress in this regard.

Please feel free to contact your committee and management with any feedback or suggestions - we are there for you!

Yours in golf,

Regardt


"Its not what your Club can do for you, But what can you do for your club"

John Hamilton

What services can you offer that could benefit the membership, the club and the community.
Members' news
Ladies' Society news


WP League Results for May

All league teams had a bye for May.

KWV Mixed:


Thank you to all the golfers who supported this event, to KWV for sponsoring the prizes and to the DBV GC Team for their assistance in organizing the day.
Congratulations to the winners for the month of May – format was a Betterball:



1st -

Sarita De Villiers and Gary Cornish


2nd -

Tracey and Mike Glasby


3rd -

Meg & Andre Neethling


4th -

Elmarie & Bernard de Villiers


5th -

Gabrielle Boshoff & Gary Cornish


6th -

Maretha Coetzee & Willie Mostert



Ladies' longest drive & nearest the pin:

Sarita De Villiers


Men's longest drive:

Graham Gibbons


Men's nearest the pin:

Marius Smal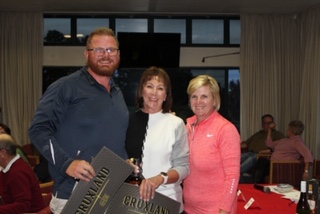 Sarita not present
Please diarise

future dates

for the KWV Mixed: 23/6; 21/7; 18/9; 15/9; 13 or 20/10 [TBC]; 10/11; 8/12.


Upcoming events for June



4th:

Friendship Day Metropolitan @ Durbanville Single Stableford


11th:

Medal and Putting


18th:

League / non-League


23rd:

KWV Mixed 4BBB


25th:

Fun Theme Day - 3 Ball Alliance
Inter-club Competition at Hermanus Golf Club 10 – 12 May 2019
A huge thank you to Durbanville Golf Club for sponsoring the entry fees and Martini for sponsoring prizes – A fabulous time was had by all - this was greatly appreciated and our ladies made us proud.

Tracey Glasby – Nearest the Pin


Marguerite McCleland & Cheryl Murphy

– 1st on the last day with a total of 39 points.


Elamri de Villiers & Lorinda Nieuwoudt

– Section C, Tie 1st for the over 56 Holes.


Rosa-Linda Wessels & Tyna Swart

– Section D, 2nd over 56 Holes.

Well done to all.
National Seniors held in Parys
The following ladies were selected to represent WP Golf at Nationals:
Florence Harding
Calet Villet
Heather Robertson

So proud of our ladies who always uphold the name of the Club – we are truly the Jewel of the North.
Well done Ladies!


Until next time.

Yours in golf,



Cheryl Murphy



DGC's Lady Captain

Seniors' Society news

Seniors' League
With several enforced changes due to unavailability, the Seniors' League team came unstuck at Strand where a hitherto winless Stellenbosch outfit won 4-1. Deon Minnaar and TJ Lee got the team off to a winning start but behind them it was less good news. Pieter van Wyk and Winston Heunis went down 3&1 before Bob Rees and Bert Vos lost 3&1.

This was their first defeat as a pair and came against a 79 year old who played quite superbly to shoot a gross 72 off his 7 handicap. Neil Rix and Jan Horn had a nip-and-tuck match only to lose on the 18th hole. Gordon Simmons, back from injury, and Allan Kearsey also came second.

The next match on

10 June

at Stellenbosch is the last before the winter break. Let's hope we can get back on the winning trail then.

Yours in golf,



Bob Rees,



On Behalf of DGC's Senior Society


League news
Can you believe that it nearly half way through the year already? From a golf perspective, this means it is time for the annual

Wellington Boot Inter-club Challenge

and also the start of the much anticipated

Winter Pairs Knock-Out.



The Wellington Boot will be hosted by Durbanville Golf Club and will be the 49th playing of the competition. Wellington won 'The Boot' last year which means that DGC must pull out all the stops to bring it home!

Entry sheets for both the Wellington Boot as well as the Winter Knock Out are available on the members board. Please put your names down if you are interested in playing in either competition.



The Harry Solomon

team got off to a fantastic start in May when they beat Rondebosch 5 - 3. Unfortunately, subsequent games against Somerset West and KD Mowbray were lost. The team finds themselves in 4th place with two games remaining. The club wishes the team the best of luck in coming games and looks forward to seeing them move up the table!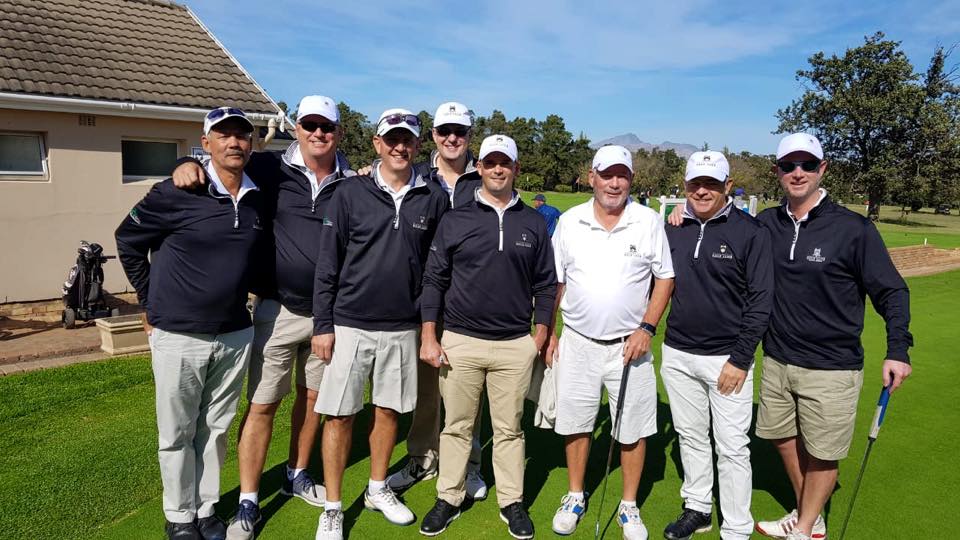 Juniors' news and GOLF RSA news




Supported by Pure Motion Golf Academy






Men





WP Triangular Championship




We want to congratulate our DGC players who played in the Triangular at Robertson GC for Western Province. WP successfully won in the U/15 and U/17 with the U/19 players coming second.

Congratulations to

Travis Procter

who made 10 out of a possible 12 points in his division and to

Liam Marais

who played his first IPT event, finishing with 9 out of a possible 12 points in his division.

The final scores were:
U/15 - 39 for WP (Winning their division)
U/17 - 27 for WP (Winning their division)
U/19 - 29 for WP (Coming second to Southern Cape)

Congratulations again to all the players for a wonderful tournament!



Somerset West Open



We had many of our Members participating in the

WP PAT Somerset West Open

.
Well played to all of you for such a great tournament.

Well Done to

Louis Le Grange

for finishing Tied 4th on an incredible score of -5. We look forward to seeing you play more and get a win under your belt.

Sean Howell finished Tied 11th on a great score of -2. Ayden Senger finished Tied 14th on another great score of -1. Joshua Wiese finished T18 on +1, Chris Wicks was T24 on +3. Sean Cronje and Louis Loubser Jnr both finished T28 on +4. Connor De Groote finished T30 +5, Paul McKenzie finished T36 on +8 and Heinrich Appel finished T49 on +12.


Well played to all of you and we look forward to seeing more great performances throughout the year.



Well played to all the players for a great Month of Results.





Women





South African Amateur Women's Matchplay Championship



Well Played to

Kaylah Williams

for finishing runner up in the South African Women's Golf Matchplay Championship. We are so proud of you and the great result!

The match went to the 20th hole where Kajal Mistry stuck it very close and made birdie to win the championship.

Well played to Kaylah, Nina and Jordan for the great golf this week. We are very proud of all of you!






Gauteng Championship



Well Played to

Kaylah Williams

for winning the Pro Shop Gauteng Open. She won by an incredible 6 shots with great scores of 66, 69 and 73 to finish 8-under.

She was the only player from Western Province to play. Well done and we are very happy to see you with a trophy in your hands again.


Contact Pure Motion Golf Academy, our partners at Durbanville Golf Club to book a lesson.



www.puremotiongolf.com

or

lana@puremotiongolf.com





Member Competition news


We would like to congratulate all the winners of the Wednesday and Saturday Members Competitions. There has been some great golf played and we look forward to so many more competitions in the future.




Golf Rules 2019

With the changes to the Rules of Golf, the club has been required to update the Local Rules and the Conditions of Play. All members are urged to also familiarize themselves with the changes so that they can be taken into consideration for future rounds.

Click here

for the Conditions of Play and click here for the Local Rules.

It is now 2019 and there are no more days or excuses left for any of us to not know the new rules! Luckily, we have help from Helénè Marais who has so kindly supplied us with the information below!



Click here

to see the 20 must know rules of golf changes for 2019!


Click here

to see Golf Rules Explained.


Click here

to see the Oswald Academy Newsletter on Rules of Golf!



Other news




Member Competition Days



Durbanville Golf Club would like to make members and visitors aware that on Member Competition Days, Wednesday PM Field and Saturday AM & PM Field, anyone entering into the competition field has to take part in the competition. It is compulsory.

Any other day members and visitors are welcome to play social golf at our club.

*Please also note that members are invited to please enter their names in for the Wellington Boot (29 June) as well as the Winter Knock out on the League Notice Board outside the Men's Locker Room. We hope you all enter and we look forward to a great competitive season.*



Course news




Click here

for the

May Course Report

.




Handicaps News


May 2019


No one really likes change and while we are pleased that the major changes to the Handicap System are behind us, there are, however, still a few less disruptive ones to come.

This month we provide you with a broad overview of the current GolfRSA Handicap Rules and then highlight the changes planned to be introduced in October 2019, followed by the final changes to be introduced in January 2020 to comply with the World Handicap System launch.

Please don't worry if you don't understand some or all of it, because we will be going into more detail with both the clubs and you, the golfers, over the next few months – so there will be plenty of communication before any of the changes are introduced.




Proudly sponsored by Jack Black




Happy birthday!




We wish a very Happy Birthday to all those members who celebrated their birthday this month. They are:





Salomina Du Plessis, Unati Hina, Jarred Michaels, Mike Stockdale, Josias Van Niekerk, Jami Jepthas, Colin Marais, Thenis Van Schalkwyk, Frederik Brand, Jean Malan Damant, Erica Madeleyn, Stephan Potgieter, Bafikile Simelane, Pieter Venter, David Hierons, Christo Griessel, Jared Hardick, Alan Johnson, Arinda Kriel, Craig Procter, David Rawbone, Joel Stephenson, Robert Stephenson, Christel Van den Heever, Michael Merryweather, Byoung-Du Min, Tamrin Romburgh, Danie Visser, Pieter Vrey, Leigh Mitchell, Mike Rolfe, Rosemary Seward, Edward Dryden, Celso Moreira, Terry Moss, Deon Oliphant, Louis Van der Merwe, Alan West, Tania De Villiers, Leonard Deacon, Johannes Louw, Sandra Weltan, Shadeeran Govender, Annatjie Kotze, Emile Raath, Pieter Van Schoor, Joss Viljoen, Mariette Du Toit, Nakime Ibars, Paul Mckenzie, Ronald Vincent, Johan Rothman, Stanely Buckle, Steven Levy, Johan Bezuidenhoudt, Johan Hamman, Mathew Krinsky, Thomas Villet, Manie Badenhorst, Brenda Bulman, Sean Field, Gareth Spencer, Adele Steyn, Solette Swanepoel, Eric Soloman, Elfred Fritz, Micky Nieuwoudt, Omar Razzak, Tania Abbeglen, Ruan Du Plessis, Zulfikar Hamdulay, Jacques Lotriet, Louis Loubser Jnr, Zachery Miller, Shiela De Beer, Zan-Mary Dockrall, Estelle Janse Van Rensburg, Ella Loubser, Jaco Pienaar, Ralph Pietersen, Elani Rademeyer, Louis Loubser, Leon Witbooi, Jacques Croome, Yao Dogbe, Dean Gouvea, Yolandie Naude, Gustav Prinsloo, Louis Fivaz, Louis Le Grange, Graham Mcalister, Neville Todd, Melany Van Oordt, Regard Van Rensburg, Lance Barrett, Albert Coetzee, Zoravar Mamik, Mike Maxwell, Deon Minnaar, Matilda Le Roux, Graham Nel, Uys Nimb, Bruce Phillips, Mian Rossouw, Rachel Erasmus, Chanrie Clarke, Douglas Drawbridge, Danny Du Plessis, Catherine Fleming, Mark Horsford, Daniel Le Roux, Werner Witte, Natasha Dryers, Christopher Hartzenberg, Elizabeth Moller, Neil Whitehorn, Busiswa Damoyi, Colin Du Toit, Benji-Ross Van de Rheede, Trevor Van Wyk, Maxwell Bester, Alan Kearsey, Eddie Lock, Ezekiel Makhetha, Richard Promnitz, Ryan Robertson, Russel McCracken, Florent Charl Van Rensburg, Marco De Lanca, Sean Du Plessis, Timothy Hartle, Elzet Mostert, Erica Chen, Andries Schreuder, Kobus Van der Merwe.



We hope you had a wonderful day!



Welcome to our new members!




Deon de Villiers, Graeme Horsfield, Anrich Gericke, Gabrielle Boshoff, Stuart Buckle, John O'Reilly, Gideon Van Zyl, Boni Yan, Jacobus Brand, Nathan Delle Donne, Paul Dennis, Prieur Du Plessis, Natasha Dyers, Shadeeran Govender, Zurina Samantha Moses, Fanie Plessis, Louise Smit, Alexandra Van Stelten, Pieter Van Stelten, Johann Van Rooyen, Paul Dennis, Jacques Koen.



We look forward to seeing you on the course!




Global golf news






Click here

for the latest Dale Hayes Golf Chat Newsletter!




Click here

to see how Brooks make it back-to-back PGA Championship wins.



Support your Club!






Thank you to our generous sponsors


Click here

for more information about this property!
| | |
| --- | --- |
| | Caddy Uniforms proudly sponsored by Spiro's Mica Durbanville. |
And finally...
...something to make you smile!