"Its Not What your Club can do for you, But what can you do for your club" - John Hamilton


Jack of all trades
What services can you offer that could benefit the memebrship, the club and the community?
Captain's News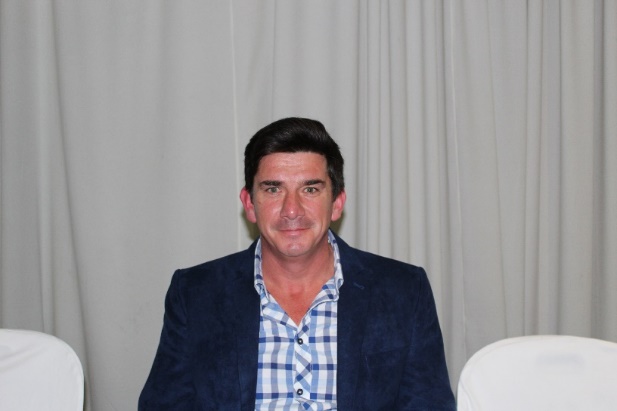 Hi everyone!

The saying "never a dull moment" has certainly been true for the Jewel this past month. As everyone certainly has seen by now the renovations to the downstairs area are underway and the builders are certainly moving! Most of the breaking down of walls and the building of new ones has been done, and we are on our way in starting to finish the showers in the men's lockers. We have had some issues with the electricity, but thanks to Pieter Rossouw (one of our valued members) we are well on our way to sorting those out. The manufacturing and installation of all the shop fronts, glass and aluminium will follow shortly.

We have also had the unfortunate incident of the explosion in the top kitchen. We were very blessed that no one was seriously injured. We have also been fortunate to have Mark Hershaw (another one of our members) from Red Apple Trading on the scene almost immediately to help with re-registering of the claim and getting the assessors out very soon. The area has been cleaned up and is fully functional, but with a claim being made we will upgrade this kitchen as soon as the downstairs area is open.

Those of you that have been on the course in the last week would also have noticed that we have hollowtined at the beginning of last week. Thanks to Chris and the team from SGM for their quick and thorough work. It is unfortunately always one of those necessary evils to go through, and we thank you for your patience in this time. It is after all done to keep our greens in the great condition that they have been.

We also hosted the second information session on the 27th of August. Thanks to those who attended, and as always there have been some good suggestions and comments. Please feel free to join us for the next one - this is an informal get-together to keep every member informed as to what exactly is happening in our club. We will confirm the date in due course - the meetings are held quarterly.

We are also busy in the marketing department with getting some ideas for a member drive. Please watch this space, and in the meantime please remember to invite your friends and family to our course to come and sample a taste of the Jewel of the North! We will incentivise this drive, so as I said: watch this space!

That is all from my side - please remember to fill your divots and repair your pitch marks - always leave the hole the way you would want it to be when you play it!

Sacrifice, but the prospect of our upgraded facility makes me very excited and will be worth the inconvenience. Onwards and Upwards for our Jewel!

"

Don't play too much golf. Two rounds a day are plenty.

" Harry Vardon

Yours in golf,


Regardt Van Rensburg


DGC's Club Captain
Members' News
WP League Results August 2019:


Congratulations to:

- The Silver League Team for winning their match 3/0 against Westlake at Metropolitan Golf Club – Well done!
- The Bronze 1 League Team for winning their match 2/1 against Clovelly at Clovelly – so proud of you all!
- The Bronze 5 League Team unfortunately lost their match 0/3 against Clovelly at home.

Good Luck to all the teams for the last 2 matches, we are almost there for the play-offs that commence on 29 October 2019.
You go Ladies!
KWV Mixed

What a fabulous turnout we had for the KWV Mixed that was held at Durbanville GC with visitors from Bellville, Hermanus

and

Parow Golf Clubs. Thank you to all the golfers for their loyal support which makes this special event possible.

A Special thank you KWV, to Leana for organising KWV as a sponsor and the fabulous prizes they provide, as well as the DBV GC Team and Pro Shop for their assistance in organizing the day.
Congratulations to the winners for the month of August – the format was a Betterball:



1st

– Mike & Yvette Chemaly


2nd

– Chris Mugno & Allison Hodgkinson


3rd

– Keith & Michelle Petty


4th

– Marius & Estelle Smal


5th

– Johan & Marga Liebenberg


6th

– Graham Gibbons & Michelle Kemp



Ladies nearest the pin-12th:

Cheryl Murphy


Men's nearest the pin-17th:

No winner



Please note that the final play-off of the

Mixed Knockout Trophy

will be held on the

15th of September 2019

– Keith & Michelle Petty 2018 Champs defending the trophy against Mike & Tracey Glasby. It will be fabulous to have a full field.



Book your spot >



Kindly diarise the future dates for the KWV Mixed:

15/9; 13/10; 10/11; 8/12.






Upcoming events for September:




3rd

Medal and Putting


10th

Birthday Girls


15th

KWV Mixed BB - Mixed Knockout Final


17th

League / Non-League S/S


19th

Mercedes-Benz Ladies Classic


24th

Public Holiday


26th

DBV Ladies Classic

Ladies please remember to book/cancel your games no later than 11h00 on the Monday prior to the relevant competition.
Book your spot >
Jordan Rothman flies the DGC flag high!
Jordan Rothman – St Andrews Junior Ladies Open Runner-Up!!

In August our talented Jordan headed off to St Andrews in Scotland to compete in a strong international field. Jordan played in the St Andrews Junior Ladies Open and was accompanied by Lana Orgovanyi, Pure Motion's Head Coach. She was able to spend time with her practising at the outstanding facilities at St Andrews as well as keenly follow her progress in very different conditions to those in which she normally plays.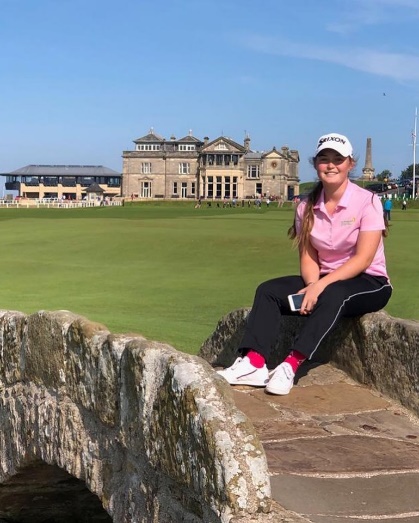 In a field of 80 girls, Jordan was 1 of 16 who made it through to the knockout matchplay ultimately finishing 4th. Jordan cruised through her first round 8&6 to make it to the quarter finals and with a 6&5 win she moved into the semi-finals. The semi-final match went to the 18th green but she held her nerve and won the match 1-up. After a tough match, Jordan eventually finished runner up. Well done Jordan we are so proud of your unbelievable achievement!



Ladies Classic



The event is almost fully booked, – if you have not yet booked your 4ball please do so ASAP with

Yvette Negrine.



Click to enlarge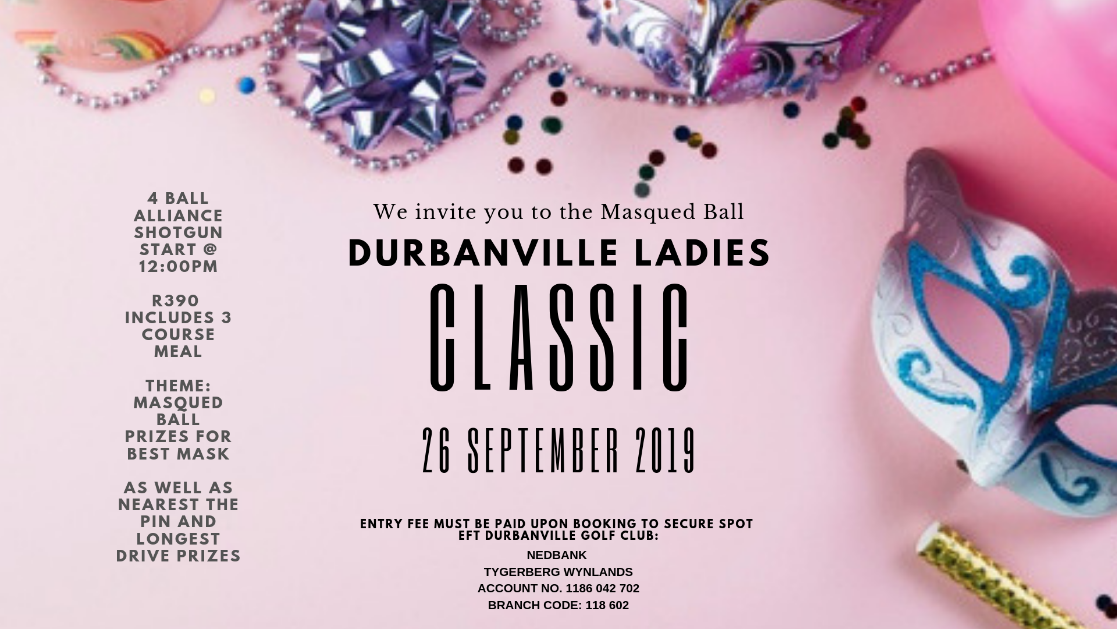 Until next time.

Yours in Golf,


Cheryl Murphy


DGC's Lady Society Captain
Course renovations and hollowtining
The course staff and our builders have been hard at work this month. The renovations are moving along very quickly and they are on schedule.


We also hollowtined the greens. This was done earlier this year to allow the greens to be in great conditions when our corporate season begins and gets buys. They will be smooth and quick again before you know it.
Juniors' News and Golf RSA News
Supported by Pure Motion Golf Academy
Men

Southern Cape Open

Well done to

Sean Cronje, Ayden Senger

and

Louis Loubser Jnr

for the great results for the Southern Cape Open at Knysna Golf Club.

There was incredible golf played! Ayden and Sean both finished on -4 overall after 4 rounds and finished T11 in a very strong field. Well done to Louis for finishing T23 on +7.

Well played to all of you! Keep up the hard work.

See the full results

here

.



Friends of Engelberg Challenge hosted by Anna



Well Played to the players who competed at Devonvale Golf Estate. Well done to

Tyran Snyders

for finishing 2nd on a great score of -5 for the 3 rounds. He finished just 2 shots behind the leader Nikhil Rama.



Kaylah Williams

finished tied 1st for the ladies section but was unfortunately counted out by Megan Streicher after the final round with a final score of +6.



Joshua Wiese

finished T17 on a score of +10.

Well played to all of you for competing in the event.

Atlantic Beach Junior Open

Well Played to

Liam Marais

at the Atlantic Beach Junior Open! He finished 3rd with a great score of 75. Keep up the hard work!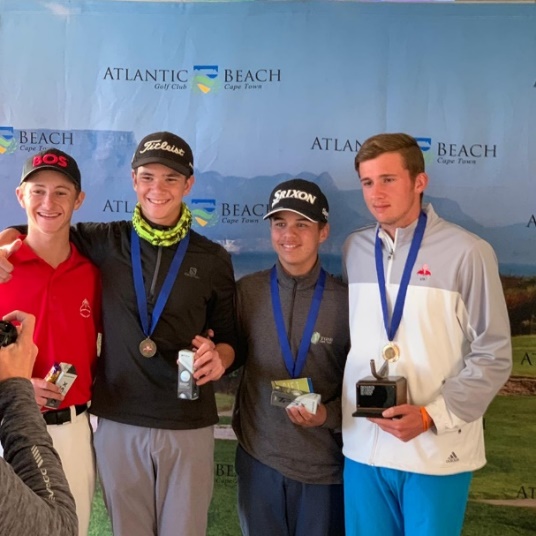 Women





Southern Cape Women's Open



Well Played to our ladies for playing in the Southern Cape Women's Open at George Golf Club this past weekend.



Jordan Rothman

played incredible golf to finish 2nd only one shot from the leader. Well played Jordan and keep up the incredible golf! Well done to

Nina Grey

for finishing 15th in a very competitive field.

Well played to the two of you and good luck for your next events

See the Full Results

here

.

Well played to all the players for a great month of results.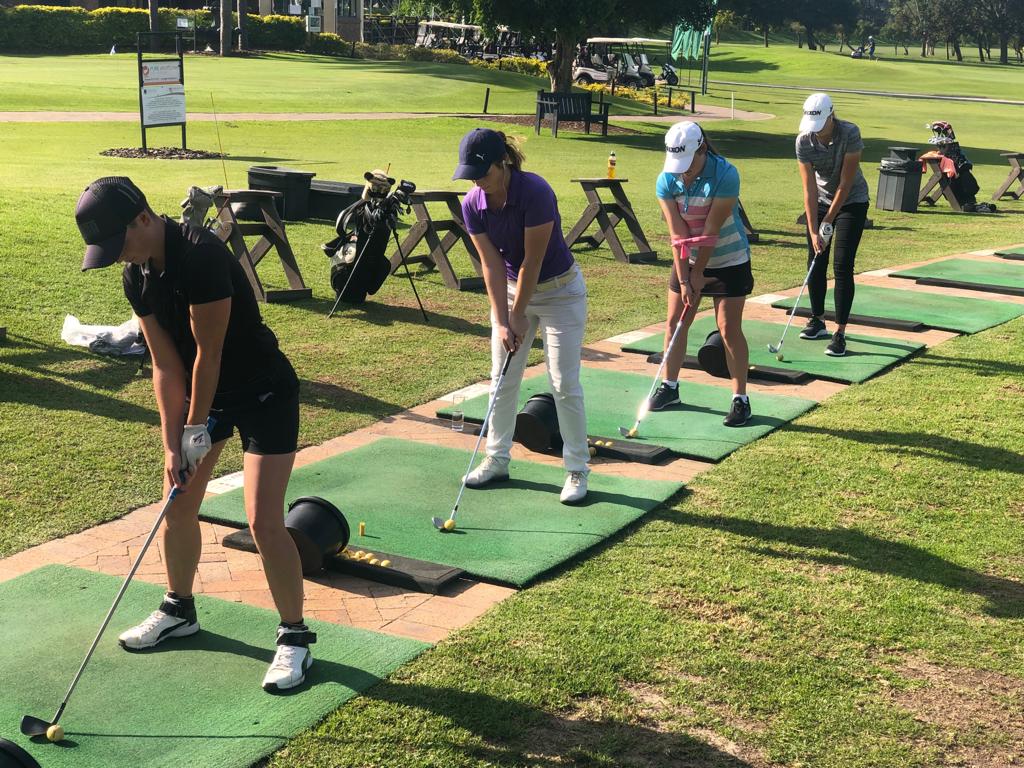 Member Competition News
We would like to congratulate all the winners of the Wednesday and Saturday Members Competitions. There has been some great golf played and we look forward to so many more competitions in the future.
Golf Rules 2019
With the changes to the Rules of Golf, the club has been required to update the Local Rules and the Conditions of Play. All members are urged to also familiarize themselves with the changes so that they can be taken into consideration for future rounds.

Click here

for the Conditions of Play and

click here

for the Local Rules.

It is now 2019 and there are no more days or excuses left for any of us to not know the new rules! Luckily, we have help from Helénè Marais who has so kindly supplied us with the information below!



Click here

to see the 20 must know rules of golf changes for 2019!


Click here

to see Golf Rules Explained.


Click here

to see the Oswald Academy Newsletter on Rules of Golf!
Other News
Member Competition Days

Durbanville Golf Club would like to make members and visitors aware that on Member Competition Days, Wednesday PM Field and Saturday AM & PM Field, anyone entering into the competition field has to take part in the competition. It is compulsory.

Any other day members and visitors are welcome to play social golf at our club.
Social Golf in New Zealand
Herewith my latest news from New Zealand.

Good golfing, and enjoy your weekend.

Please see the link below to read the

Letters from New Zealand

.

Cheers,

Johan
Course News
Birthdays

We wish a very happy birthday to all those members who celebrated their birthday this month. They are:

Bryan Cloete, TJ Lee, Annelie Mader, Ian Martincich, Carlen Wahl, Gerhard Lubbe, Hercules Malherbe, Cherwyn Marcus, Nicolaas Van Wyk, Andile Ndevu, Geo Nel, Riana Prinsloo, Emre Snyman, Shawn Van Niekerk, Suzette Wepener, David White Jnr, Marcel Ludwick, Pierre Nel, Charl Odendal, Anna Watkins, JJ Wilson, Daniel Wolmarans, Daniel Grove, Peter Oudejans, Hugh Roberts, Hennie Van Zyl, Edwin Videler, Bernie Latimer, Louis Marx, Colin Montgomery, Stephanus Schoeman, Anneriw Visser, Handri Burger, Shena De Beer, Johannes Loubser, Tiaan Swart, Riaan Gericke, Jaco Gouws, Loed Jordaan, Chris Mugno, Elandre Muller, Tim Upton, Carel Kruger, Michael Raad, Lorraine Rogers, Karl Tilling, Rudolf Van Wyk-Joubert, Hendrik Visser, Karen Wentzel, Garry Wilford, Yvette Chemaly, Jocomina Koegelenberg, Tamsyn Lentz, Willem Lombard, Erika Notnagel, Luzel Burger, Carl Lambert, Ahmed Mahmood, Hennie Basson, Arne Bester, Lucretia Cloete, Lise Fourie, Johannes Valentine, Dolf Van der Merwe, David White Snr, Tertius Baard, Fanie Badenhorst, Gabrielle Boshoff, Deon Moggee, Hermien Nel, Clint Ruiters, Andrew Van Wyngaardt, Dilshaad Fredericks, Cedric Keown, Leane Morgan, Tracey Rist, Alexandra Van Stelten, Marilize Van Zyl, Bianca Barnard, Coenrad Birkenstock, Christine Du Preez, Jason Fourie, Stephand Van Zyl, Andre Barlow, Riaan De Lange, Johan Lloyd, Tobile Mafa, Brent Vencencie, William Browm, Selwyn Brummer, Celeste Coetzee, Christiaan De Swardt, Garth Mills, Willen Steenkamp Jnr, Lemmie Van Zayl, William Warren, Kevin Harris, Pierre Laubscher, Yvette Negrine, John O'Reilly, Joseph Roos, Deseree Van Den Berg, Jolene Van Wyk, Justin Benadie, Jacolene Steyn, Heunis Viljoen, Nathan Delle Donne, Dean Gallienne, Gary Munn, Christie Smit, Attie Anderson, Vanessa Bell, Glenn Carrick, Ian Dorrington, Charles Fourie, Michael Griffin, Heinrich Haasbroek, Morne Hartman, Carlo Swanepoel, Christo Crowther, Riaan Humpel, Hans Oellrich, Alexander Bosch, Ferdinand Jansen Van Rensburg, Zukiswa Phethela, Andre De Wet, Arthur Hansen, Alvin King, Jan William Loots, Louis Pellegrin, Daniel Pollard, Eugene Ricketts, James Smith, William Wettergreen, Malcolm Feldman, Reginald Griggs, Stefan Loedolff, Fagin Saunders, Mark Brunsdon, Johan Du Toit, David Gray, Gloudina Lambrecht, Gideon Rossouw, Jurgen Saunders, Arlin Humphreys, M Mcleod, Travis Procter, Berndt Tonitz, Samantha Van Niekerk, Wikus Vermeulen, Gabriel Barnard, Robert Bell, Mark Davidson, Tony Dixon, Tiaan Leibbrandt, Liam Van Rensburg, Jan Paul Carstens, Jean Craythorne, Gary De Wet, Liam Ferreira, Kieran Horsford, Annalie Rich, Charl Stander, Jakobus Bekker, Adriaan Bisschoff Jnr, Trezinha De Beer, Johan Slabbert, Steve Van Der Westhuizen.

We hope you had a wonderful day!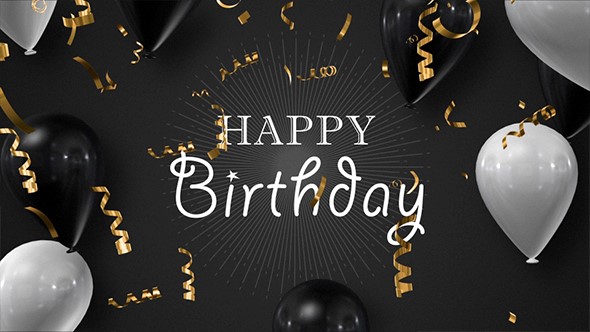 Welcome to our new members
Dean Abrahams, Siphiwo Gebenga, Quinton Vester, Damian Krige, Tiaan Swart, Gareth Stewart, Justin Alford, Janine Tassi.
We look forward to seeing you on the course!
Global Golf News
Click here
for the latest Dale Hayes Golf Chat Newsletter!
Support your club
Srixon Brite Balls
going for

R100

per Sleeve.


Srixon Ultisoft

performance pack going for

R120

for 2 sleeves.


Calling all social butterflies

Follow us on your favourite social media platforms!


Thank you to our generous sponsors

Click here
for more information about this property!
| | |
| --- | --- |
| | Caddy Uniforms proudly sponsored by Spiro's Mica Durbanville. |
And finally...
...something to make you smile!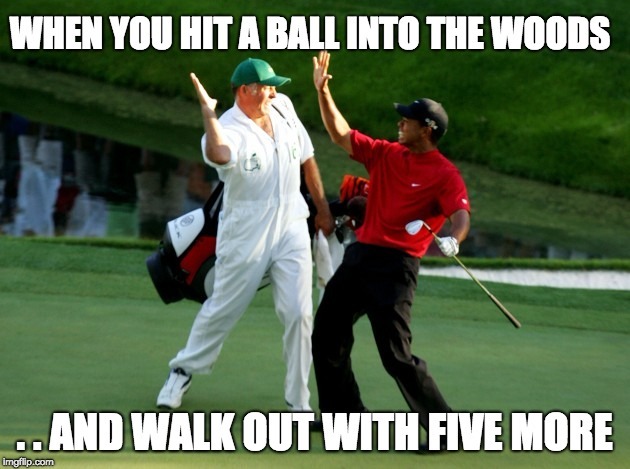 Yours in Golf,
The DGC Team
Fitting for approach shot magic

We want you to evolve your thinking about your approach shots. Get more demanding about the results you want. Work with us on improving your performance.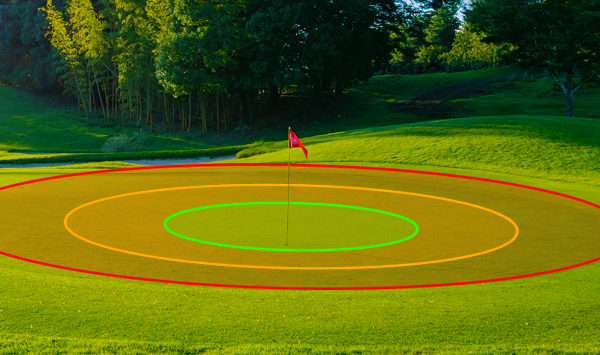 Let's start with what you should demand from the partnership that is your swing and your irons.
Adding distance means you're playing a shorter club. That means literally a shorter length club. That makes it easier to square the club face and launch the ball high and with accuracy.
Squaring the face to target and squaring the sole to the ground at impact means you'll hit more shots tighter to the target. Technique is important. Fitting is imperative. Yes, fitting is imperative to accuracy.
Once your approach hits the green you want stopping power. That requires spin and an angle of descent that means the ball will sit. So, you want technology in your iron that launches your ball on a great trajectory.
Now improve your approach
Book an assessment with us now. Let us look at your swing and technique; your irons and how the technology helps you. Let us improve the three dimensions above. Improve these and it increases the number of magical moments on the course.
Fall in love with golf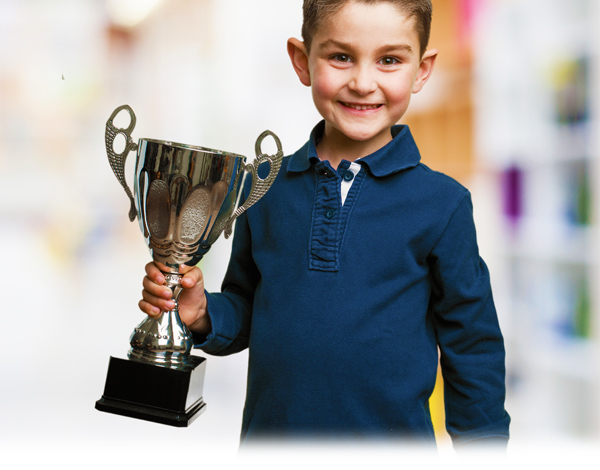 We're not trying to create the next great tour superstar. We're trying to help junior golfers fall in love with the game of golf.
If we can do that, they'll be healthier, happier, and have a game and friends for a lifetime.
Whether they've played the game before, play the game now, or have never played the game, we'll promise you that we'll take care of them, and set them on the pathway to a lifelong love affair with the game.
Sign your children up for one of our fun junior golf programmes.
Contact us >


This mail was sent to {{contact.contact_email}} by Durbanville Golf Club and is provided as a service for the members and guests of Durbanville Golf Club and the customers of the Durbanville Golf Club Pro Shop and has been supported and sponsored by advertisers in this mail and my partner suppliers: