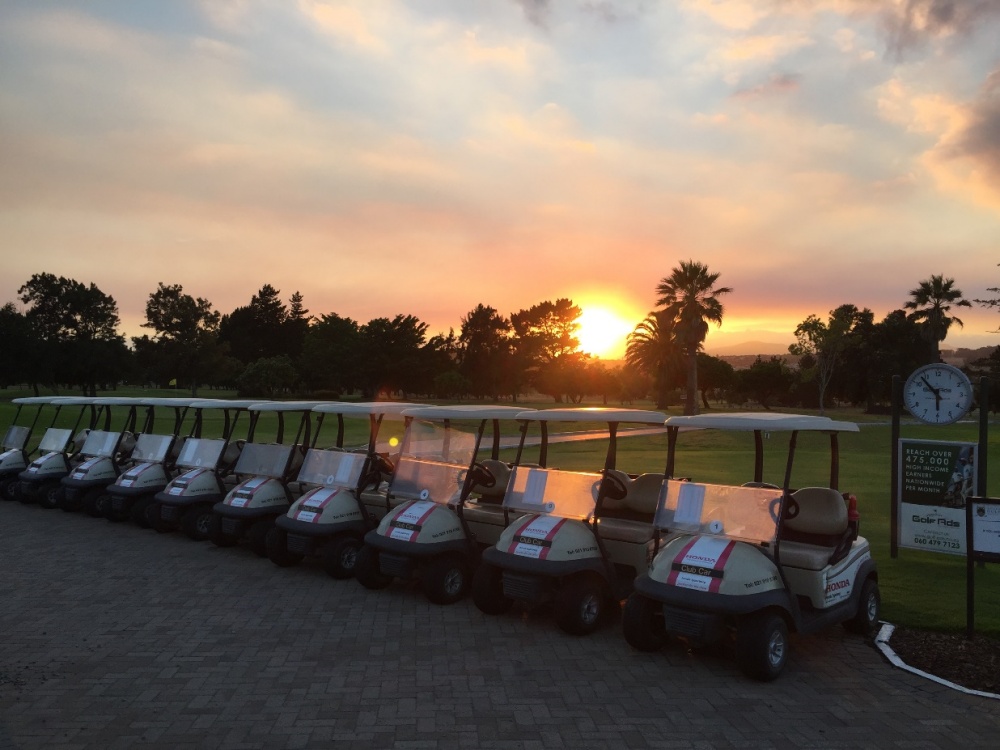 "It's not what your Club can do for you, but what can you do for your Club"
- John Hamilton
Jack of all trades
What services can you offer that could benefit the memebrship, the club and the community?
Dear members,
As I am writing this letter to you, I have just arrived back from a site meeting for the downstairs area. Things are really moving very well, and although we will be opening on schedule on the 1st of November, there are some small "finishing's" that will have to be done in the next week or so. That being said, it was a privilege to work with everyone involved in the building project so far. Everyone has been really professional and committed to bring a fantastic product and addition to our Clubhouse in the tightest of deadlines. Thank you all! To our very loyal and patient staff, from our manager and his deputy's right through to our F&B staff to our waiters- everyone - we owe you a massive thank you for the commitment shown through this 3-month period. We really are indebted to you all!

As for the course, we have received some welcome rain over the past weekend - 70mm for the weekend until Monday morning. The course is looking good, and our water reserves very good for now, but remembering the tough summer months with all the heat and wind lies ahead. STM is also busy with some projects around the course, and on the 15th tee the trees have been cut down to a safe height and some further down from the tee box are to follow. The new first tee is also making good progress and should provide a beautiful view from our new halfway house seating area once it's done.

We also hosted our third information session at the club on the 29th. Thanks to all who attended, and as with the first two, it proved to be a very valuable and fruitful informal conversation around suggestions and solutions in our endeavour to always improve the Jewel of the North.

October and November is also busy at the club, with corporate season upon us. The winter has been tough on income for the club, both with all the alterations as well as a wet winter, but we are confident that we could make up in the coming months with some good specials and innovative marketing of our club. Watch this space!

As the downstairs area would not be 100% this Friday, we are planning the official opening for next Friday evening. Please keep your diaries open and we will be in touch with times etc.

That's all from me for now, and remember:
"The man who takes up golf to get his mind off his work soon takes up work to get his mind off golf."

Yours in golf,

Regardt Van Rensburg

DGC's Club Captain
Ladies' Society News
WP League Results October 2019
Congratulations to:




Bronze 1:

Drew the match against Metropolitan, playing at Metropolitan. This is a great half, well played Ladies.



Bronze 2:

Won the match against Bellville at Milnerton. Well done on a great win, Ladies.



Western Province Senior Women Golfer's Society



We would like to thank the Western Province Senior Women Golfer's Society for allowing us to host them.
We hope you all had a wonderful day on the course. And we look forward to hosting you again soon.

Well done to all the winners!
Johann Slabbert Trophy – Mixed Open
Thank you to all the Men and Ladies who competed in the Annual Johan Slabbert Trophy! It was a great day on and off the golf course and we hope you all had a great time!

Congrats to the Men for winning the trophy. It was a very tight match:

Men 39.5 vs Ladies 38



Congrats to

Keith Petty

and

Randall Mullins

for winning the Betterball Competition on a great score of 50!

Thank you to KWV for the incredible prizes!

We hope to see you all again next month for the Annual Rose Day Mixed Open which is part of the 2019 PPK Festival Week. It is going to be an incredible day and we hope you all join!

Until next time,

Yours in Golf,


Cheryl Murphy



DGC's Lady Society Captain
Alf Walls Member Profile from the Senior Society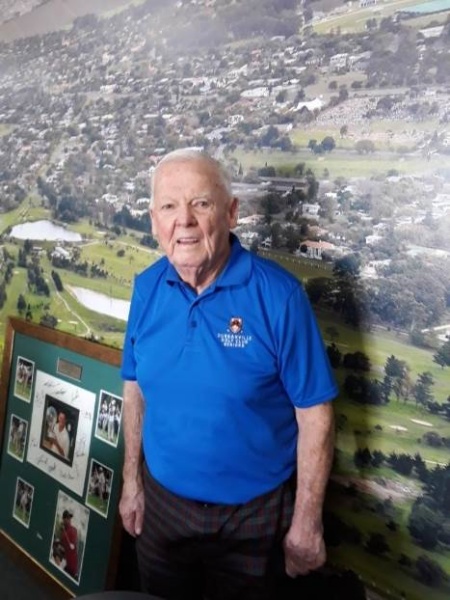 Alf Walls is one of our regular Senior Society players and plays with the society at least 2 rounds per week. He is officially the oldest playing member of Durbanville Golf Club. He turns 90 years of age on Thursday 17th October. Alf is in relatively good health and always has a broad smile on his face, irrespective of weather conditions.

He was born in central Cape Town during 1929 (OK Bazaars was registered) and was just 10 years of age when WW11 broke out. At the end of the war (1945), he became an apprentice electrician in a timber company. Later he joined SAA as an electrical engineer on their aeroplanes. He changed his profession and went on to become a National Sales Manager for a large company supplying consumer goods nationwide.

Throughout his life, Alf has participated in many forms of sport. Football was his passion, turning out for Hartleyvale and Goodwood in his teens and early 20's. He played scrum half for Observatory Rugby team. The past 20 years of his sporting prowess has been devoted to DGC. His objective on the first tee is to break 100 which he often does. Maybe one day he will shoot his age. He is often in the prizes and hasn't lost his competitiveness.

He was married to his wife Patricia for over 40 years, until her passing some 16 years ago. He has two daughters in Cape Town, who visit him on a weekly basis, whilst his son is a school principle in Tasmania.

On behalf of Durbanville Golf Club Senior Society, we would like to wish Alf many years of health and hope that he continues to grace our fairways for some time to come. He is a true gentleman and an asset to our golf club.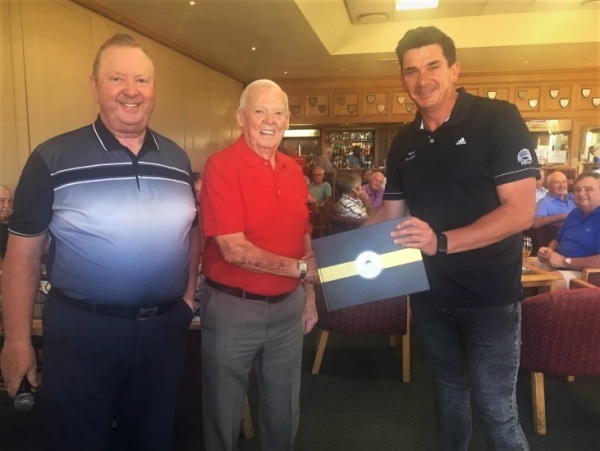 Yours in golf,

Allan Taylor,

On Behalf of DGC's Senior Society
Juniors' News and Golf RSA News
Supported by Pure Motion Golf Academy
Men

SA Junior Interprovincial Team Championships:

Congratulations to the Durbanville Players who made the Western Province Junior IPT Team.



Well done to:


Tyran Snyders (Captain)
Ayden Senger
Louis Loubser Jnr
Sean Cronje

The Junior Interprovincial tournament will take place at Oubaai Golf Estate from

9 – 13 December 2019

.

Good luck gentlemen and we can't wait to see how the tournament goes!
Bridge Fund Managers Junior Series
Congratulations to

Ayden Senger

for winning the Bridge Fund Manager Junior Series at Royal Cape Golf Club on Wednesday.

With a solid round of 70, Ayden won by 3 shots over competitors, James Boustead and Murray Boast.
Travis Procter finished 4th, right behind them on a score of 75.



Overall:


1st - Ayden Senger -2
4th - Travis Procter +3
T15 - Louis Loubser Jnr +7
T19 - Heinrich Appel +8
T33 - Bernard Van Zyl +12
T36 - Stephan Van Zyl +13
T40 - Heinrich Haasbroek & Liam Marais +15
T42 - Anita Chen +17

Well done to all of our Durbanville Juniors for representing your club with incredible sportsmanship.

See the full results

here

.
Premiere League
Huge Congrats to our Durbanville Premier League Team for winning the match against Strand on Thursday 12-0!

Very well played gentlemen! All the hard work is paying off!

Metropolitan Open
Congrats to all the players who played in the Metropolitan Open for 2019.

Well Played to Sean Crone for finishing 5th on a great score of -2. He was 3 shots off the leader, Aran Sinclair.

5th - Sean Cronje -2
T12 - Sean Howell +3
T12 - Joshua Wiese +3
T42 - Jacques Croome +19.

Well played and keep up the hard work!

See the full results

here

.

Milnerton Open 2019

Congratulations Ayden for winning the Milnerton Open on an amazing score of -9! With rounds of 67, 66, he won the trophy by 2 shots. Ayden also won the WP Closed Event that was played on the day. Well done Ayden and keep up the hard work, it's paying off!

Well done to all the other Durbanville Players who played in the Milnerton Open.

1 - Ayden Senger
T9 - Sean Cronje
T21 - Travis Procter
T21 - Sean Howell
T25 - Chris Wicks
T40 - Christian Steenkamp
T64 - Joshua Wiese
T66 - Paul McKenzie
T78 - Jacques Croome
Well done to all of our players for representing Durbanville.

See the full results

here

.



Women



Ackerman Championships for 2019

Well done to all our Ladies who competed in the 2019 Ackerman Championship at Strand Golf Club this past weekend.

Congrats to Kaylah Williams for putting up a great fight and finishing 2nd on a great score of +3 for the 54 holes.

She just lost out to her WP Teammate, Vicki Traut, who finished just 2 shots ahead of her to claim the Ackerman Championship.

Well done to Jemma Louw who also competed in the A-Division.

Well done to Anita Chen for winning the B-Division with a final score of +19.

Well done to Erica Chen for finishing 4th, Jordan Pillay for finishing 11th, and Leonie Swart for finishing 12th.

We are very proud of all of you ladies, keep up the hard work!
See the full results
here

.
Well played to all the players for a great month of results.

Sunshine Tour Results
A great fight until the very last putt! Well Played JP for an amazing performance at the Vodacom Origins Stellenbosch 2019. Congrats on your T2 finish after a long recovery period.

Incredible T2 finish by JP after rounds of 63, 68, 71 on -14.

Well done to Triston Lawrence for taking the trophy with a great final round of 65 to finish -15.
JP we can't wait to see your success in the future!

See the full results

here

.
It's time to get golf fit and be golf ready for the New Year. Signup before 31 December and enjoy unlimited golf balls at our Driving Range PLUS a free lesson with one of our PGA accredited coaches to get your game back on track, the right way! It's a perfect way to get your family and friends into the game and by joining together you will enjoy a discounted rate to share the experience!



Click here

to sign up!


Contact us

to book a lesson.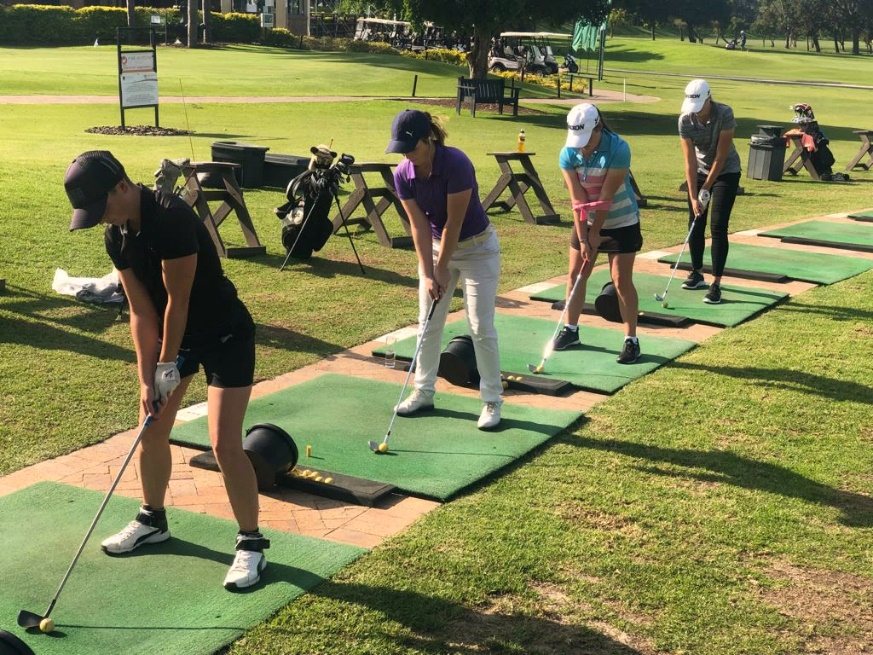 October has seen the introduction of further World Handicapping System changes and all members are encouraged to double check the detail. By way of observation, the most recent change have resulted in an increase in the number of penalties being applied to members' handicaps. This typically appears to be related to members not being aware that they now only have 24 hours to enter a score. Members are reminded that rounds should be opened prior to play and that all valid scores that are played with a marker are entered into the system. In January, further system changes will be introduced that will take the Playing Conditions Calculation (PCC) into consideration when calculating a players differential. Look out for further communication in this regard in coming months.

Another recommendation by GolfRSA is to move toward a policy of 'play it as it lies' or 'no placing'. Durbanville Golf Course is going to try and adhere to this policy as far as possible. Thankfully the condition of our fairways is generally such that players shouldn't need to place. Unfortunately, there may be times where a player may get a less than perfect lie, but this is understood to be the nature of the game. Thankfully, the occurrences at DGC should be few and far between. As the summer months progress and as we move into winter, the local rule will be re-considered and placing may once again be allowed.

Progress is being made on the 2020 calendar and the first draft has seen the removal of some of the more contentious formats. For example, there won't be any Foursomes planned in the coming year and some of the more complex scoring systems will be removed. That said, if there are any new and exciting formats that the members would like to see in the calendar, please forward them to Pro Shop for consideration.

Lastly, some of the most recent Leagues have come to an end. The Super Seniors had some tough games, against very strong teams. The 1st Challenge team finished in 4th position in their league with some good wins and near losses. The Premier League continues with the team looking to win the few remaining games and finish the season in a strong position. Good luck to the team.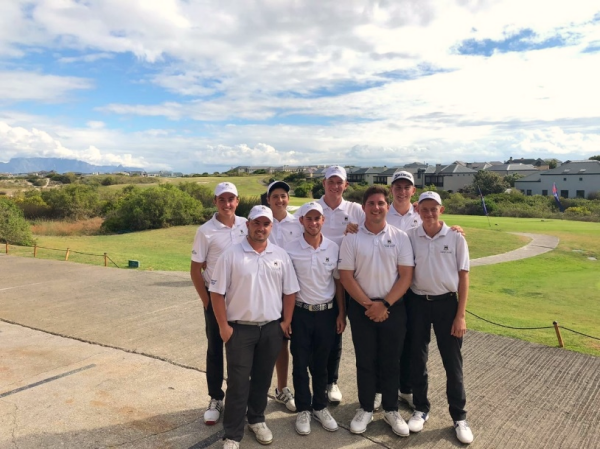 | | |
| --- | --- |
| | |
| | |
Yours in golf,


Mathew Herbert
DGC's Match & Handicap Committee Member
Member Competition News
We would like to congratulate all the winners of the Wednesday and Saturday Members Competitions. There has been some great golf played and we look forward to so many more competitions in the future.



Click here

for the October results.
Golf Rules 2019
With the changes to the Rules of Golf, the club has been required to update the Local Rules and the Conditions of Play. All members are urged to also familiarize themselves with the changes so that they can be taken into consideration for future rounds.

Click here

for the Conditions of Play and

click here

for the Local Rules.

It is now 2019 and there are no more days or excuses left for any of us to not know the new rules! Luckily, we have help from Helénè Marais who has so kindly supplied us with the information below!



Click here

to see the 20 must know rules of golf changes for 2019!


Click here

to see Golf Rules Explained.


Click here

to see the Oswald Academy Newsletter on Rules of Golf!
Other News
Member Competition Days

Durbanville Golf Club would like to make members and visitors aware that on Member Competition Days, Wednesday PM Field and Saturday AM & PM Field, anyone entering into the competition field has to take part in the competition. It is compulsory.

Any other day members and visitors are welcome to play social golf at our club.


Social Golf in New Zealand
Herewith my latest news from New Zealand.

Good golfing, and enjoy your weekend.

Please see the link below to read the

Letters from New Zealand

.

Cheers,

Johan
Course News
Birthdays

We wish a very happy birthday to all those members who celebrated their birthday this month. They are:

Ramond Aucamp, Luke Cox, Johan Van Rooyen, Kevin Van Wyk, Robert Viljoen, David Barnard, Anthony Batchelor, Robin Tooth, Chris Van Der Walt, Paul Brink, Chris Kotze, Morne Mostert, Derek Veldman, Darren Ward, Jordan Rothman, Peter Runkel, Jackie Snow, Renaldo Viljoen, Peter Abrahams, Pieter Basson, Stephen Hall, Hylda Hamilton, Selwyn Martinessen, NN & CL Mnqeta, Gerald Muller, Benjamin Polley, Philip Viljoen, Robin Rogers, Phumza Simelane, Andre Van Den Berg, Bernie Van Zyl, Welna Boshoff, Sylvia Knoop, Rouchelle Liedemann-Marais, Ronnie Schulz, Kevin Smith, Liam Daniels, Minrie Steyn, Bjorn Swenson, Carlu Van Wyk, Christelle De Lucchi, Daniel Du Plessis, Clare Murphy, Nico Swart, Eldon Van Der Merwe, Johann Liebenberg, Christine Olivier, Herman Crause, Colin Hullock, Herman Kruger, Keith Pinn, Jacobus Spenenberg, Tyna Swart, Annien Borg, Karin Burger, Alvina Jeftha, Peter Virgin, Dirkie Conradie, Marco Fourie, Anton Giani, Claire Going, Malcolm McDonald, Samuel Mostert, Megan Vencencie, Jacobus Cronje, Martin Dainton, Kosie Freysen, Clyde Harward, Jean-Pierre Lombard, Elizabeth Morris, Tanya Smit, Elias Steenkamp, Faye Stockdale, Morne Van Niekerk, Francois Boonzaaier, Brenda Cronk, Robert Edwards, Etienne Eloff, Mandy-Lee Feyt, Chantal Michaels, Janco Roos, Valdon Theron, Marius Basson, Kirtsy Byren, Ronald Clews, Anushka Du Plessis, Anton Esterhuizen, Natasha Fourie, Jacques Kallis, Elroy Kleinveldt, Kristin Starke, Juan Van Zyl, James Croucamp, Winston Heunis, Melissa Loretz, Carl Petersen, Celeste Schwarz, Surita Van Der Berg, Alfres Walls, Gerald Williams, Jaco Laubscher, Cornelius Rautenbach, Natalie Schoeman, Liesl Stolz, Malcolm Teare, Jax Wynmaalen, Sydney Carstens, Duane Littler, Kevin Shelly, Gert Strauss, Ayden Thompson, Quinton Verster, Steve Dai, Nelius Oosthuizen, Jacobus Badenhorst, Marike Carstens, Pieter Koen, Gemma Marais, Meg Neethling, Gina Shepherd, Stuart Buckle, Jeandre Kotze, Jack Langner, Tina-Maree Laubscher, Nobom Ntlanganiso, Keith Petty, Emile Strasheim, Zander Twine, Andrew Bulman, Ryan Mathee, Dawn Swart, Ferdie Vermaak, Heinrich Appel, Andrew Murray, Maria Brodrick, Angus Cornelius, Wayne Elliott, Lize-Mari Jacobs, Adriaan Jordaan, Louise Malherbe, Henru Walters, Stiaan Albertyn, John Hamilton, Scott Mcivor, Christian Prins, Quentin Botha, Nicolene Hellstrom, Kurt Moore, Raymond Murray, Ans Oosthuizen, Divan Tolkien, Hein Van Der Merwe, Rudi Van Schalkwyk, Luche Joubert, Greg La Cock, Richard Shuttleworth, Ferdinand Cloete, Anton Maree, Nicole Olsen, Warren Purdue, Ryhno Swart, James Wendel.

We hope you had a wonderful day!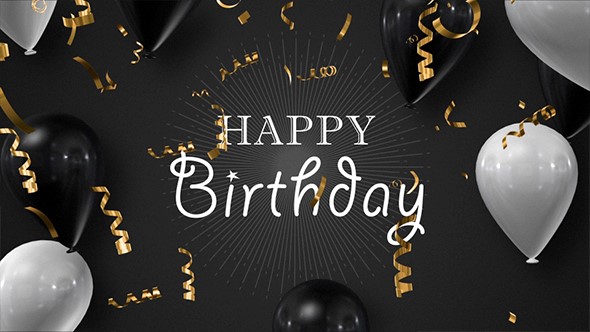 Welcome to our new members
Justin Plaatjies, Louise Boshoff, Anna-Mare Brand, Floris Brand, Julian Brand, John Clark, Nicola Coubrough, Herman Cronje, Jerome Francis, Jana Goosen, Peter Grunow, Ashton Harth, Waldo Human, Frederick Kotze, Raymond Lombard, Dusana Merven, Petrus Muller, Mzamo Mzileni, Ean Nothnagel, Carey Pike, Rudolph Pollard, Madre Schoeman, Yvonne Steenkamp, Daniel Swanepoel, Hendrik Theart, Craig Turnbull, Cecelia Van Aswegen, Hermanus Van Der Merwe, Wilhelm Van Der Merwe, Chante Van Wyk, Nathan Venter, Attie Viljoen, Alan Vorster, Chantelle Wallace, Jean Wiese, Amanda Wyeth, Ross Young, Rouchelle Liedemann-Marais, Terence Van Beuge, Jacques Kallis.
We look forward to seeing you on the course!
Global Golf News
Click here
for the latest Dale Hayes Golf Chat Newsletter!
Support your club
Srixon Brite Balls
going for

R100

per sleeve.


Mizuno JPX

for

R70

per sleeve.


Calling all social butterflies

Follow us on your favourite social media platforms!


Thank you to our generous sponsors
Click here
for more information about this property!
| | |
| --- | --- |
| | |
| | |
| | Caddy Uniforms proudly sponsored by Spiro's Mica Durbanville. |
| | |
| | |
...something to make you smile!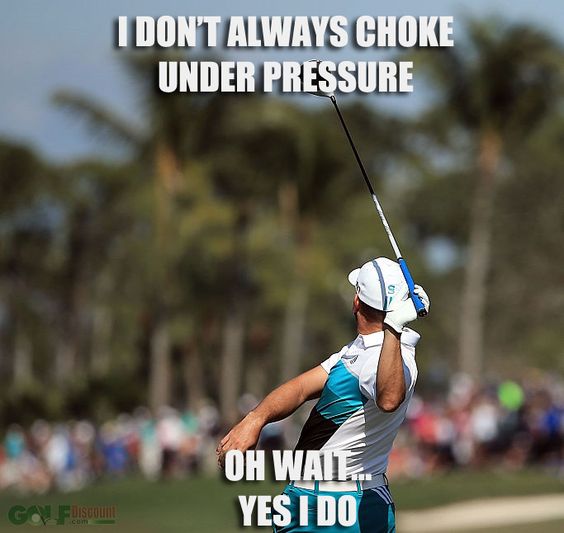 Yours in Golf,
The DGC Team
You've come this far, now get closer

Crisp contact each time

When you're within 100 metres, you want to get your ball as close to the flag as possible. A more forgiving wedge makes it easier to do that. Cleveland's new CBX 2 is that more forgiving wedge.

The CBX 2 will get you there.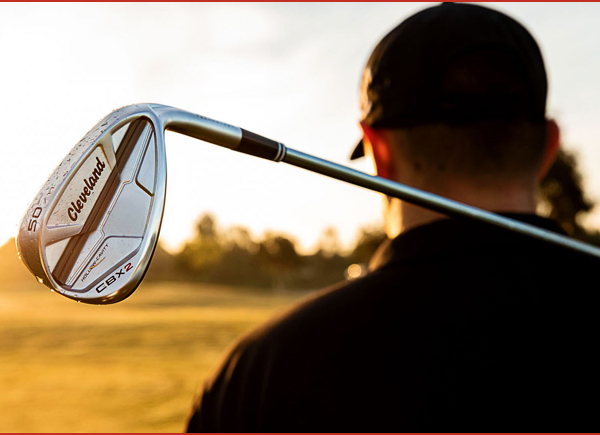 Trust your wedge

Most amateur golfers hit the ball near the toe. They know what it's like to see their ball fall short and right of the green. But with a sweet spot that extends to the toe, the CBX 2 makes it easier for you to trust your club.

Stick it to the flag

.
At the end of a round, take your wedges to the practice green and check your shot dispersion.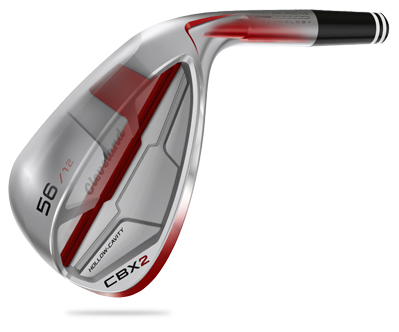 Sizing up the sweet spot

A bigger sweet spot gives you better distance control because it makes the club more forgiving, making you more consistent. A heavy weight placed in the toe of the CBX 2 Wedge increases its MOI and perimeter weighting for extra forgiveness.
Let's go greenside and get you closer to the flag


If you want to have more fun around the greens improving your wedge play is key. Let's get out on the course together and help you do both.
Contact us >
Fix par 3 mistakes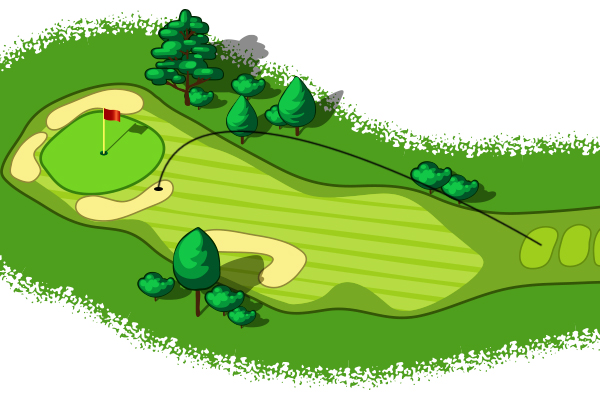 Many golfers fall short of par 3 greens because they select a club based on a perfect shot. But perfect shots are rare.

What matters more; hitting a good spot on the green or the number club you took to hit it?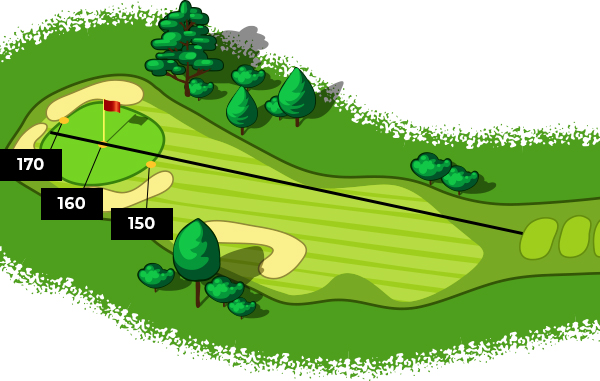 There are four distances you should consider on each par 3. The distance to the front edge, back edge and middle of the green, and how far you hit each club in your bag.
Knowing these numbers and considering the size of the green makes it easier to select the best club for the shot.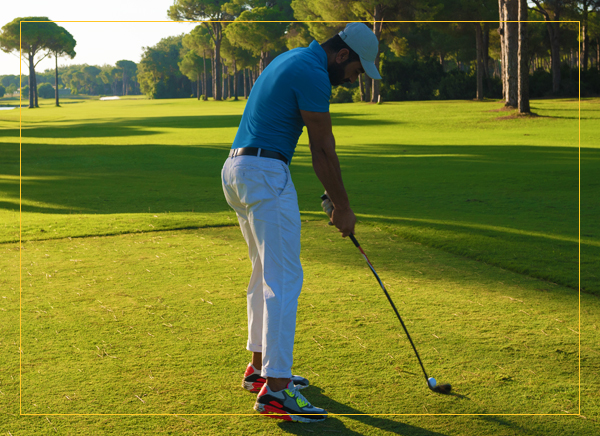 Never hit a hard number to reach the front edge of the green. Because if you don't get all of it, you will land short. If a perfect strike with a specific club gets you to the back edge of the green, that's a better option. Your swing should stay more or less consistent. It's the club that really adds or reduces the required distance.
Next time you're on the range take ten shots with the same club at the same target and note your average distance and dispersion.
Better course management
Swing improvement takes time, but good strategy brings immediate results. We'll help you make better decisions on the golf course that will put you into more scoring positions.
Play 9 with us >
This mail was sent to {{contact.contact_email}} by Durbanville Golf Club and is provided as a service for the members and guests of Durbanville Golf Club and the customers of the Durbanville Golf Club Pro Shop and has been supported and sponsored by advertisers in this mail and my partner suppliers: