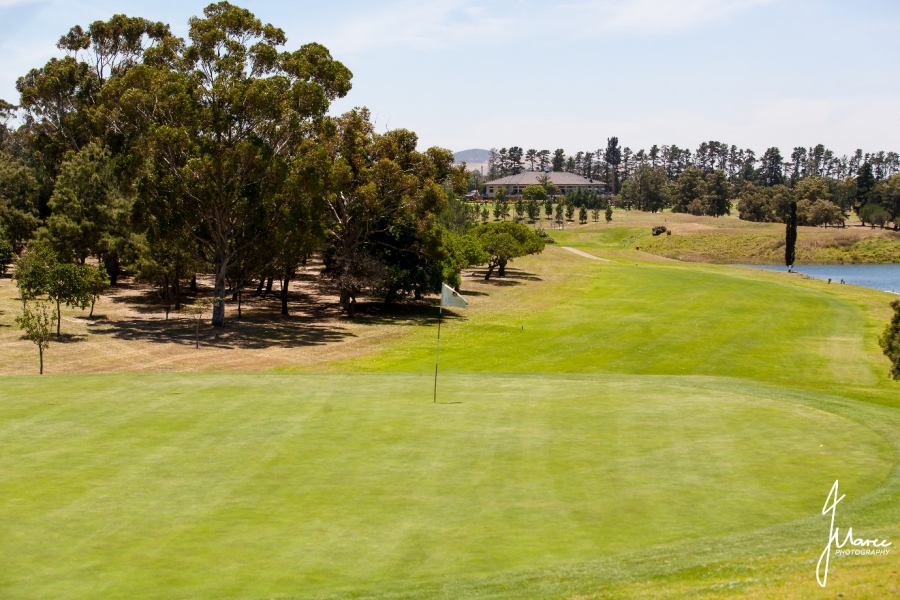 Captain's News
Dear Members,



A new year and the long awaited

new rules of golf

have arrived. There have been many changes to the rules of golf and unfortunately ignorance is no excuse for breaking them. Please familiarise yourselves with the new rules to avoid any awkward situations during a round. Always ask for advice on the new rules from players in your 4-ball in case you are unsure. For those members who did not attend the Rules evening held at the club on the 17th January, please download the latest rules

(R&A Rules of Golf 2019)

on your smart phones.
We have had an incredible amount of new members joining DGC since the start of the New Year. We wish to welcome them all to the Jewel of the North and hope they will create wonderful friendships with many years of happy golfing moments and memories. Please remember that all subs must be paid by the

31st January 2019.

Members who have failed to pay their subs will no longer enjoy member privileges and their membership cards will be frozen.



Club Champs

is around the corner, starting on the

2nd & 3rd February

and the final rounds will be played on the

9th & 10th February.

All those wishing to play in the Club Champs please put your names down at the Pro Shop to enter.

This Saturday sees the start of our

Masters and Mid-Am leagues

and we wish all the teams the very best of luck this year! Our annual

Mixed Valentine's day

will be played on

Sunday the 17th February.

This is a very popular fun filled day of mixed golf so look out for the posters around the club, find a mixed partner and come and enjoy the day.

Yours in golf,


Andre' Wainwright



DGC's Club Captain
Ladies' Society News
My term as Lady Society Captain has come to an end, there have been some great times and some challenging times.

Thank you to my

committee

and

Nancy (Lady Society President)

for all their support and commitment.

I would also like to thank

Sean and all the staff of DGC,

for their hard work and dedication. To

Andre Wainwright

, the club Captain, thank you for all your support, and too all our sponsors for making 2018 another memorable golf year.



Finish off with a quick history lesson:


1969 the ladies section was started with a subscription of R25 per year. Nancy Stewart was the first Lady Captain and Jenda Haw the first lady president. We had our first club championship, played over 36 holes on one day, in 1973. When Durbanville Golf club was awarded a liquor license the ladies however were not allowed into the bar area. They had to sit in the foyer and wait for their partners to bring them their drinks. In 1980, women were allowed in the bar and lounge from Sunday to Thursday, Friday evenings still remained men only night. Only in 1990, the clubhouse and bar was opened to all ladies.

Today our club is gender-free, and our lady members enjoy the same playing rights and privileges as their male counterparts, as per the appropriate subscription and fees.

I personally am extremely proud to say that I am a member of Durbanville Golf Club.

Yours in Golf,


Florence Harding



DGC's Lady Captain


Seniors' Society News
League Update
Just eight weeks after deservedly winning the 2018 Winelands Seniors League, the Seniors Team began the 2019 season at Parow, sporting the smart new League shirts generously given by the Club. Durbanville gained revenge on Helderberg, one of only two teams to have beaten them last season, with a 3-2 victory.



Suat Palanduz and TJ

Lee took their unbeaten record to six matches with a resounding 5&4 victory, but immediately behind them

Winston Heunis and Pieter van Wyk

were pipped 2&1. The only new pairing from the final match last year,

Mike Rolfe and Allan Kearsey

romped home 5&3 leaving the fourth pair,

Neil Rix and Bert Vos,

to secure the victory with a 2&1 win. The final pairing of

Gerald Muller and Gavin van der Merwe

couldn't quite repeat their heroics from last time, but their defeat didn't matter on the day.

All in all, a very satisfactory start to the 2019 campaign.

Yours in golf,


Bob Rees,


On Behalf of DGC's Senior Society


Juniors' News
WPGU news
WP Parow Junior Open

Congratulations to Ayden Senger for winning the Parow WP Junior Open held at Parow Golf Club on the 7th of January. There were many Durbanville Juniors who played. Sean Cronje finished 2nd with a 77. Louis Loubser Jnr finished 6th with a 78. Travis Proctor finished 7th with a 79. Heinrich Appel finished Tied 14th with an 85.

See the full results
here.




Bridge Fund Managers Junior Open


Congratulations to Jordan Rothman for winning the Bridge Fund Managers Junior Series held at Durbanville Golf Club. She won after competing in a strong field of juniors and won in a sudden death playoff. Jordan finished with a score of 71. She was tied with Ayden Senger and Keanan Keffers. Well played Jordan we are very proud.

See the full results
here.

Golf RSA News
2018 SAGA Junior U19 Ranking
Men

Congratulations to to Tyran Snyders for finishing 4th in the Nomads Coastal Order of Merit Event held at Umhlali Country Club on the 4th and 5th of January. He finished with scores of 76, 69, and 72 for a total score of 217.

See the final results
here.


Another Congratulations to Connor de Groote, Tyran Snyders and Joshua Wiese for playing in the Nomads Inland Order of Merit event held at Benoni Country Club on the 7th and 8th of January. Congratulations to Connor for finishing Tied 22nd with scores of 78, 73, and 72. Tyran finished Tied 28th with scores of 76, 75, and 75. Joshua finished Tied 64th with scores of 77, 80, and 81.

See the final results
here.


Well played to all the Junior's for a great month of results.



Women


Congratulations to Jordan Rothman for winning the Bridge Fund Managers Junior Series held at Durbanville Golf Club. She won after competing in a strong field of juniors and won in a sudden death playoff. Jordan finished with a score of 71. She was tied with Ayden Senger and Keanan Keffers. Well played Jordan we are very proud.

See the final results
here.


Supported by Pure Motion Golf Academy.



Contact us

to book a lesson.
Member Competition News
Click here
for January's Competition Results.
League News
There has already been a lot of activity in the early part of 2019. January bought with it a slew of rules changes that DGC members have received with mixed reviews. Questions such as "Can you still drop from shoulder height?" and "Can you take a practice swing in a penalty area?" are still being asked. Well done to those members who attended a fantastic overview of the new

Rules of Golf

that was presented by Helene and Inus Marais on the 15th Jan. I believe that we all left the session with a much better understanding of the rule changes and how to implement them going forward. Special mention to Durbanville Ladies Society who had an excellent turn out at the presentation.

With the changes to the Rules of Golf, the club has been required to update the Local Rules and the Conditions of Play. All members are urged to also familiarize themselves with the changes so that they can be taken into consideration for future rounds.
Click here
for the Conditions of Play
and
click here
for the Local Rules.


The club has been hard at work coordinating the logistics for the up-coming Club Championships. The field looks like it will be full come the 2nd of February and the Match and Handicap Committee has no doubt it will be an exciting and fun filled event as per the previous years. Good luck to all of you who will be playing. Other news is that the Seniors, Masters and Mid Amateurs will have started their 2019 league season by the time that this newsletter goes to print. The club wishes all teams the best of luck for their up-coming games and the season ahead.

Yours in golf,


Mathew Herbert



DGC's Match & Handicap Committee Member


Golf Rules 2019
It is now 2019 and there are no more days or excuses left for any of us to not know the new rules! Luckily, we have help from

Helénè Marais

who has so kindly supplied us with the information below!


Click here
to see the 20 must know rules of golf changes for 2019.

Click here
to see the different venues for the R&A Rules Sessions. Fill in the entry form
here.
Click here
to see Golf Rules Explained.

Click here
to see the Oswald Academy Newsletter on Rules of Golf.


Other News
Member Competition Days
Durbanville Golf Club would like to make members and visitors aware that on Member Competition Days, Wednesday PM Field and Saturday AM & PM Field, anyone entering into the competition field has to take part in the competition. It is compulsory. Any other day members and visitors are welcome to play social golf at our club.
Competition Time!
See poster below for the Windhoek Lager International Pairs Competition.
Jack Black Promotion
Social golf in New Zealand
Unfortunately there is no Social Golf in New Zealand News for this month. The good news?

Johan Slabbert

has joined our club for a few rounds of golf. Be sure to make him feel right at home. Stay tuned for his next Newsletter!
Birthdays
We wish a very

Happy Birthday

to all those members who celebrated their birthday this month. They are:
Karde Buys, Charl Carslen, SG Du Toit, Anandi Groenewald, Barend Julies, Andre Lombard, Johann Muller, Catherinaasun Niehaus, T Nolutshungu, PJ Oosthuizen, Louise Van Der Sandt, Joshua van Niekerk, Hassan Eugene, Janco Fivaz, Michelle Kuyper, Jordan Pillay, Ruben Steyn, Hasun Suh, Gerhard Alberts, Alexander Burger, Meagan Crisp, Warren Hengst, Pat Holland, David Isaac, Ruan Jordaan, Ian Snyman, Melissa Wainwright, Helene Burger, Marelise Conradie, Pieter Jacobus Daneel, Hendrik De Witte, Anthony Healy, Diaan Janse van Rensburg, Leo Rossouw, Jimmy Sakellaropoulos, Paul Truscott, Aidan Wilson, Heinrich Afrikaner, Kevin Coyles, Pieter Snyman, Henriette Backstrom, Duran Cornhill, Jack Gamble, Johan Kirstein, Celine Stark, Devon Swingburn, Gary Christy, Emile Du Preez, Celest Knoetze, Frederik Kotze, Henry Olivier, Michael Schirmylanacher, Leonie Steyn, Wilma Barnes, Roger Greaves, Bertie Hoffman, Alan Klaassen, Bennie Lourens, Dil Thomas, Byron Daniels, Tertius Engelbrecht, Ludwig Lillie, Lukhanyo Ndube, Peter Stanton, Paulene Stark, Dylan Cloete, Glen Kriel, Tirelo Mongale, Freda Heerink, Ernst Koen, Yvonne Linde, Roanne van der Merwe, Elschen Beyers, Daniel Bezuidenhout, Wesley Stodart, Erita Strydom, Juan-Pierre Adams, Norman Kemm, Sanet Louw, Desmore Oppel, Roelof van wyk Delport, Christoff Anderson, Ian Botha, Jere Brits, Nicholas Du Toit, Norbert Engel, Jan Erasmus, John Kirby, Inus Marais, Gregory Snow, Liezel Coetzer, Linda French, Johan Kuyper, Maria Laubscher, Hendrik Lombard, Pikkie Passano, Steven Sollinger, Hermanus Steyn, Gavin van der Merwe, Henry, Wolstenholme, Stephan Cruywagen, Gabriel Hugo, Agatha King, Christopher Stickells, Marlize van Schaik, Rassie Wentzel, Evert Cilliers, Richard Craddock, Leon Huisamen, Chris Kitson, Sheldon Renaud, Jean Taylor, Tania Groenewald, Edward Knowles, Peet Roets, Koos van Wyk, Robyn Viljoen, Nikki Borthwick, Hennie Bouwer, Robert Cockburn, Jonathan Hallgreen-Pauli, Andrew Nardone, Brent Normington, Christine Rossouw, Ian Rothman, Terence Brown, Ute Buerkle, Anna-Mari Fazenda, Robert Hughes, Maureen Wainwright, Howard Wilkinson, Kobus Botha, Vaughn Botha, Suzanne Swanepoel, Jean-Claude Vachaudez, Steven van Wyk, Ebin Abrahams, Guy Denichaud, Jonathan Johnson, Jason Schouw, Jorietha Smit, Ryno Bekker, Hendrik Bezuidenhout, Therisa Grobbelaar, Jacques Marais, Derek Muller, Nicole Stodart, Colin Timmis, Nadia Jacobs, Andries Kruger, Kirk Oppel, Darren Pedro, Marius van der Sandt, Lieza Visser, Gareth Griffiths, Alistair Heuvel, Lisma Kemp, Saskia Redivo, Soekie Steyn, Mark Butlion, Anton du Toit, Ronald Russel, Madeleine du Toit, Arno Erwee, William Garwood, Stephan Le Grange, Pauline Wilkinson, Helen Brynard-Blom, Dirk Coetzee, David Degenaar, Mario Ferreira, Graeme Oliver, Lawrie Snyman, Jaco Bosman, Sean Cronje, Anthony Ellis, Craig Findlay, Erica Maree, Francois van der Berg, Thomas Bezuidenhout, Wendell Messiah, Anet Souris, Lionel Klassen, Stefan Marais, Wilhelm Meyer, Rudolf Nobauer, Henry Stemmett.
We hope you had a wonderful day!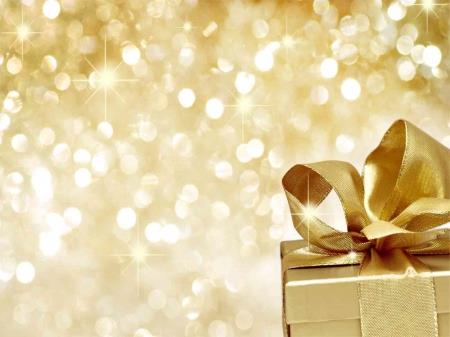 Welcome to our new members!
Francois Labuschagne, Riaan Munnik, Gerrit Reinecke, Roderick Ross, Ebert Burger, Dean Barnard, Abram Greyling, Carel Kruger, Willem Mostert, Alwyn Smit, Justin Benadie, Maxwell Bester, Dian Jansen van Vuuren, Emre Snyman, Jeanre Spies, Tarryn Glasby, Willem Lombard, DJ Vermeulen, Pieter Snyman, Elna Coetzee, Sarita de Villiers, Riaan Gericke, Anthony Roberts, Carina van Rooyen, Johann van Rooyen, Belinda Badenhorst, Andre Neethling, Nobom Ntlanganiso, Kevin van Wyk, Troy Mouton, Kenneth Brettenny, William Leitner, Simon Kuhn, Dylan Roberts, Nicolaas Snyman, Eric Engelbrecht, Hein Botha.
We look forward to seeing you on the course!
Course News
Global Golf News
Golf Digest News
Support Your Club