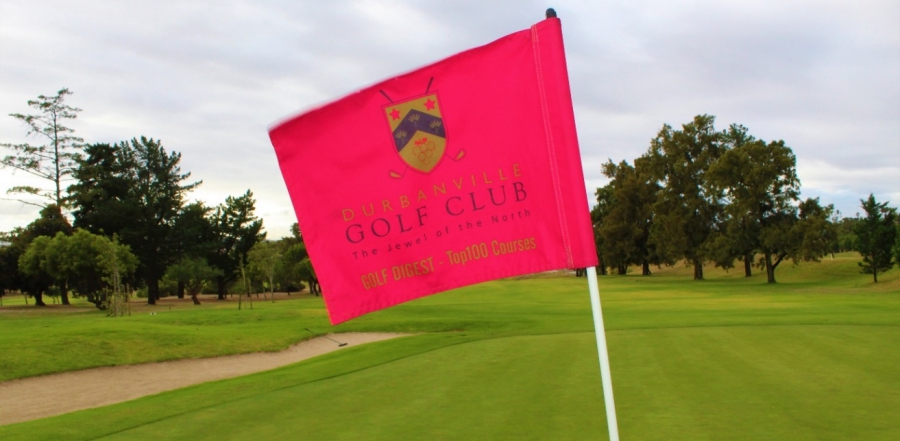 Manager's News
We would like to thank all the members for this month's great turnout for competitions and the 2019 Club Championship.

The club has settled all subscriptions and fees for 2019 and we thank you all for your cooperation.

We would like to thank all the players who have put their names down for league and are representing the club every month in the league matches. The Ladies and Men's league is off to a steady start.
Well played to

Christian Steenkamp

for winning the 2019 Men's Club championship. We are very happy for you. Well done to the winners of the B and C Division Gross and Nett players. You all played very well in some very tough windy conditions and we hope you all enjoyed the tournament. Well done to

Kelly Erasmus

for winning the Ladies Club Championship for 2019. Well done to all the ladies who won their respective divisions.

Thank you to all our sponsors for your continuous support, it is greatly appreciated. We look forward to another great month of competition and events at the club.

Yours in golf,


Sean Verdon



DGC's General Manager
Ladies' Society News
Welcome to all the new Lady members at the Club. The Ladies Committee extends a special invite to them to join in our Tuesday afternoon competitions, and look forward to meeting you all.

Our

AGM

was held in January which was well attended and few new committee members were elected with some remaining on the committee. On behalf of the new Committee we would like to express our thanks to

Florence Harding

and the outgoing members for their dedication and commitment to the Ladies Society.

The Committee Members for 2019: Captain:

Cheryl Murphy

; Vice-Captain:

Tracey Glasby

; Treasurer:

Yvette Negrine

; Match & Handicap:

Leonie Swart

; Secretary:

Julie Hamman

;

Rosa-Linda Wessels and Leigh Mitchell.

We have a skilled and dedicated group of ladies on our committee and in our section and it will be very much a team effort over the next two years. Thank you for making yourselves available to serve on this Committee.


We had an extremely busy start to the year, firstly with our Club Championship – Congratulations to

Kelly Erasmus

who won the Ladies Championship – Well Done! To all the other Division winners – Congratulations and well played. Thank you to all the Ladies for taking part in this 2 day event.

The next event was the

Presidents Shield

hosted by Heather Robertson which was well attended and enjoyed by all. Congratulations to

Tyna Swart and Sarita de Villiers,

the winners - an awesome foursome partnership.

The

Pam Golding Valentine's Mixed

was a great success – a huge thank you to our sponsors Pam Golding and Laas & Scholtz for enabling us to have a fun-filled day. Thank you to all who assisted and supported the day – a sum of R3000 was raised for the House of Thembisa – our Charity Organization. Last but not least, the winners of the day, Eddie Jeary & Cheryl Murphy.





League Results January/February



Our Bronze 1 team won both their matches – well done! Silver team lost 1 and drew one and Bronze 2 lost both but were very close. Keep up the hard work ladies, there are many months ahead to come out tops!


Upcoming Events for March





5th

Monthly Medal and Putting Competition


12th

League Match & Non-League Single Stableford Competition


19th

Single Stableford Competition


24th

KWV Mixed Competition


25th

St. Patrick's Day by the Seniors – Ladies, please support!


26th

Captain Vs Vice-Captain Competition



Congratulations to...





Jordan Rothman

on the following achievements:
• Elected for the WGSA Elite Squad Players 2019 (1 of 6 top players)
• 2nd Place in the Eastern Province/Border Championship 2019 at Humewood Golf Club (2-3/02/19)
• T8 in the Gauteng North Junior Girls Championship 2019 at Woodhill Country Club (10/02/19)



Kaylah Williams

was also elected for the WGSA Elite Squad – we are so proud to have 2 Junior Ladies chosen for the Elite Squad – Keep up the good golf!



Yours in Golf,


Cheryl Murphy



DGC's Lady Captain


Seniors' Society News
Seniors' Society Club Championships
Played over three consecutive Mondays in February, the third and final round was completed by the field of 62 Seniors coping with warm and humid conditions.

The A Division, playing Gross Medal, was comfortably won for the third successive year by

Deon Minnaar

with consistent rounds of 78, 76 and 79. The battle for second place was sneaked by

Greg Thorn

who finished just one shot ahead of

Anton du Toit

thanks to a final round of 78.



TJ Lee,

also with an excellent final round of 78, won the Nett Trophy by three strokes ahead of Deon.

The B and C Divisions played Stableford and

Ian Dorrington

became a first time winner of the B Division with a total of 115 points over the three rounds, five points clear of his nearest challenger

Fanus Ackermann.

JJ Wilson,

who had two superb opening rounds, retained the C Division trophy with 121 points.

Meyer Rautenbach

was a well deserved second.

A special prize was given to

Graham Grobler

who manfully persevered against all the odds over three rounds for his determination both to compete and to finish. Perhaps some of those who didn't enter this year may be encouraged in the future by his example.

The Society is indebted to Heather Robertson and Nancy Grabham who generously give of their time to record the scores, to the staff in the Pro Shop for their assistance and the Club for its supplementary contribution to the prize fund.







Senior's League



Playing against

Bellville

on their own course was always going to prove a tough ask and so it proved as the Seniors' League team went down 3-2 to suffer only their second defeat in the past 12 months.

Suat Palanduz and TJ Lee had to come from behind to win their match one up and continue their undefeated run, but it was the next two pairings which proved pivotal. Coming to the last all square, the door was opened by Pieter van Wyk's and Winston Heunis's opponents as they both charged their first putts long on the devilish 18th green. Pieter had two putts to win the match but left his first a little short and then agonisingly underhit his three footer. In the match that followed, Mike Rolfe had a longer putt to win, but he too was just short as he and Allan Kearsey also halved. So instead of being 3-0 up and rendering the final two matches academic, Durbanville led only 2-1 at that stage. Unfortunately neither the Neil Rix/Bert Vos or Gerald Muller/Gavin van der Merwe combos were firing on all cylinders, both going down to comprehensive defeats.

The next match is on

Monday 18 March

at Kuilsriver against the table topping, strong Strand team.

Yours in golf,


Bob Rees,


On Behalf of DGC's Senior Society


Juniors' News
The Western Province Junior Golf tournaments will continue in March since there were no junior events in February. The juniors of the club participated in many senior events which you can read about below.
WPGU news
WP Women's Silver, Bronze and Copper Cup 2019

Congratulations to the ladies who competed in the Silver, Bronze and Copper Cup for 2019 at King David Mowbray. Yvette Negrine, Leonie Swart, Florence Harding, Cheryl Murphy, Tracey Glasby, Rosa-Linda Wessels and Brenda Cronk. Well played to Brenda Cronk who won the Copper Division. Well played to all you ladies, we are very happy you all represented Durbanville Golf Club.

See the full results
here.

Golf RSA News
2019 SAGA Ranking

Men

Congratulations to Tyran Snyders, Ayden Senger and Connor De Groote for participating in the South African Amatuer Championship Qualification. Well done to Tyren and Ayden for making it into the Matchplay portion of the event.

See the final results
here.


Well played to all the players for a great month of results.






Women


Congratulations to Jordan Rothman, Tara Griebenow and Kaylah Williams and Nina Grey for competing in the Eastern Province / Border Championships at Humewood Golf Club on February 2nd and 3rd. Jordan finished 2nd after losing in a playoff against Caitlyn Macnab in the first playoff hole. Tara finished 6th, Kaylah finished 16th and Nina finished tied for 23rd.

See the final results
here.
Jordan and Kaylah also participated in the Gauteng North Junior Girls Championship for 2019. Jordan finished tied 8th with scores of 77, 74. Kaylah finished tied 11th with scores of 79, 73. The girls played in the championship after completing a South African Junior Squad Camp in Johannesburg.
See the final results

here.
We played ladies! We are proud of all of you representing our club so professionally.

Supported by Pure Motion Golf Academy.



Contact us

to book a lesson.
Member Competition News

We would like to congratulate all the players who competed in the Club Championships. We had a great tournament with a lot of great competition.


Congrats to

Christian Steenkamp

for becoming the new Club Champion for 2019. Christiaan finished the tournament with an incredible 69 on the final day in extremely windy conditions to win by 2 shots with a total of 286. Sean Cronje finished 2nd on a total of 288. Ayden Senger finished 3rd with a total of 292.
A Division

B Division

C Division

Christian Steenkamp 286
Sean Cronje 288
Ayden Senger 292
Louis Loubser Jnr 293
Connor De Groote 299
Niel Meyer 334
Tuek Jong Lee 336
David Van Rensburg 337
Greg La Cock 340
Keith Petty 343
Trevor Van Wyk 349
Pieter De Lange 362
Danny Du Plessis 369
Allen Cornish 376
Robert Dunster 376
Click here
for February's Competition Results.
League News
The Club Championship has come and gone. It was a fantastic, yet windy, four days of golf. Well done to all members who tested themselves over the four days and a special mention to all players who finished in the prizes. The overall winners in the Men's Division was

Christiaan Steenkamp

who fired a fantastic 69 on the last day of competition to come from behind and win.

Kelly Erasmus

was the overall club champion in the ladies section. Well done to them both.

The

Mid-Amateur Team

has had a reasonably good start to the league season with a win over the Metropolitan and narrow loss to Strand. Tough games against strong Milnerton and Westlake teams remain. The team currently lies 3rd on the log.

The

Masters Team

have had a challenging start with losses against Milnerton and Royal Cape. They currently lie towards the bottom of their table and will be looking to make progress towards the top in future games.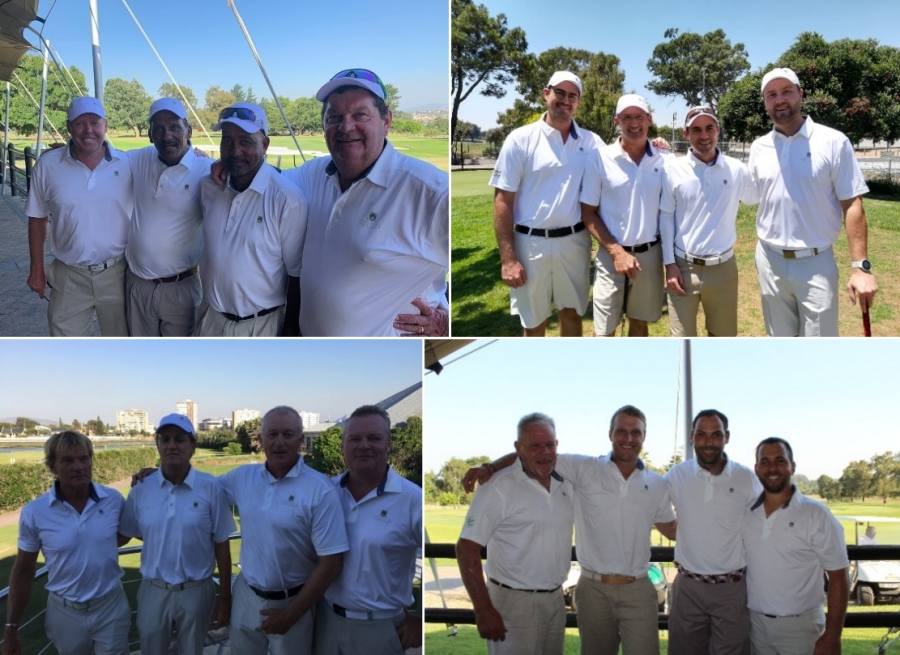 In the ladies section, the

Bronze league

team were successful with a win in January. Other results are below:


• 1st Team

- Silver Handicap League lost 4.5 – 1.5


• 2nd Team

– Bronze League Section 1 won 2 – 1


• 3rd Team

– Bronze League Section 5 lost 2 – 1

The Winter Knock-out Trophy was won by

Wayne Klaver

and

Gary de Wet.

They defeated Paul Mckenzie and Mike Chemally by 5/4 in the final match of the competition. Well done gentleman!

Lastly, all members are encouraged to enter the Club Matchplay and the Mixed Matchplay competitions which will be started in March. Please enter the competitions by placing your names on the respective sheets on the member's boards.

Yours in golf,


Mathew Herbert



DGC's Match & Handicap Committee Member


Golf Rules 2019
With the changes to the Rules of Golf, the club has been required to update the

Local Rules and the Conditions of Play.

All members are urged to also familiarize themselves with the changes so that they can be taken into consideration for future rounds.

Click here

for the Conditions of Play and

click here

for the Local Rules.

It is now well into 2019 and there are no more days or excuses left for any of us to not know the new rules! Luckily, we have help from

Helénè Marais

who has so kindly supplied us with the information below!


Click here
to see the 20 must know rules of golf changes for 2019.
Click here
to see Golf Rules Explained.

Click here
to see the Oswald Academy Newsletter on Rules of Golf.


Other News
Member Competition Days
Durbanville Golf Club would like to make members and visitors aware that on Member Competition Days, Wednesday PM Field and Saturday AM & PM Field, anyone entering into the competition field has to take part in the competition. It is compulsory.

Any other day members and visitors are welcome to play social golf at our club.

Competition Time!
See poster below for the Windhoek Lager International Pairs Competition.
Jack Black Promotion
Social golf in New Zealand

Thank you for the warm welcome that you extended to me during my visit. I really enjoyed my games at Durbanville, which I thought was in a really good condition.

It was also nice to personally meet people such as Sean and Hayley, whom I just know from e-mails with each other. The other staff in the office and the pro-shop were fantastic – they were so friendly and helpful so my golfing experience thus went off very smoothly. Please give them my "thanks."

Congratulations on leaving the Club in a good condition when you retire from the Captaincy in a few months' time.

Keep well, and regards to everybody.

Cheers,
Johan


Birthdays
We wish a very

Happy Birthday

to all those members who celebrated their birthday this month. They are:
Allan Taylor, Allen Cornish, Amelia Van Wyk, Andre Sieberhagen, Andre Smith, Andre Laubscher, Andre Du Plooy, Andrew Teare, Annalene Roelofse, Anne-Marie Bruwer, Anthony Julius, Athol Beeforth, Bernice Thompson, Bradley Brooks, Brendan Langeveldt, Brian Walsh, Bryan Webster, Burtram Fielding, Catherine Fleming, Cathrine Koekemoer, Cathy Taylor, Charne Venter, Cheryl Murphy, Christiaan Theron, Christo Brand, Christo Fivaz, Coenie Nel, Connor De Groote, Conrad Enslin, Cristal Bernhardt, David Bird, David Glasby, De Witt Duvenhage, Deon Aucamp, Derek Gordon, Donovan Williams, Dorothea Huisamen, Dylan Verreynne, Elizabeth Brink, Enslin Williams, Ettienne Marx, Eugene Geldenhuys, Felicity Daniels, Ferdinand Postma, Ferdinand Jacobs, Francois Schutte, Gavin Erasmus, George October, Gerhard Le Roux, Gerrit Van Wyk, Gerrit Blom, Hanri Van Wyk, Harold Brettenny, Heather Robertson, Heidi Johnson, Hein Gillen, Heinrich Bisschoff, Hendrik Weber, Henlo Weber, Henning Pretorius, Herman Spangenberg, Jaco Weideman, Jacques Kleyn, Jan Du Plussis, Janine Rossouw, Jean-Pierre De Klerk, Johan Van Heerden, Johan Marnewick, John Leach, Jose Viljoen, Karen Carstens, Kenneth Brettenny, Kent Byren, Kyle Hanekom, Len Becker, Leon Jooste, Leontine Petit, Liezl Thompson Jooste, Lodiaan Fouche, Louis Botha, Luzelle Booyens, Maretha Coetzee, Marius Kriel, Marlette Smit, Matthew Rossouw, Max Orgovanyi, Michael Swartland, Miranda Cocklyn, Mitch Curchod, Morne Pentz, Morne Dormehl, Natasha Smith, Nicolaas Koegelenberg, Nicolaas Snyman, Nola Macedo, Peter Eloff, Pierre De Vos, Pieter De Lange,
Randall Mouton,
Rene Pienaar,
Riaan Van Der Merwe, Roland Jurd, Ronel Steenkamp, Ross Mackay, Salomo Van Wyk, Sarah Thom, Sarel Van Der Walt, Sean Barrett, Simon Kuhn, Sinead Stark, Suzette Adams, Tanya Phillipps, Tjaart Oosthuizen, Tobie De Jonge, Tracy Swain, Tracy Berry, Troy Mouton, Trudine Erwee, Trudine Nel, Tshifiwa Ratombo, Ursula Mackay, Van Niekerk Laubscher, Wiese Maree, Wilhelm Sohnge, Yolanda Lary, Yolanda De Villiers, Zara Poovan.
We hope you had a wonderful day!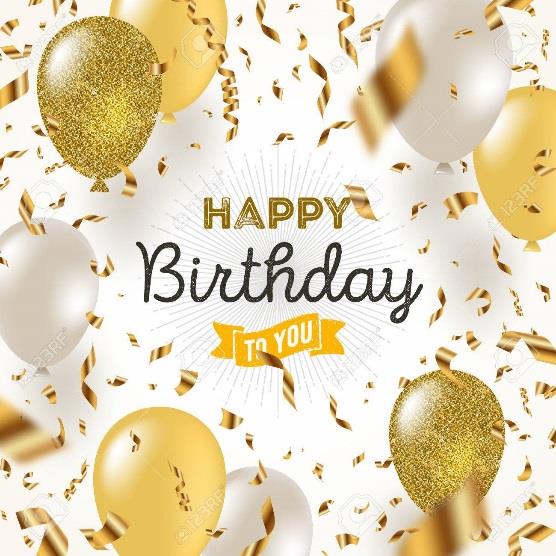 Welcome to our new members!
Frank Young, Elmari Wouda, Wendel James, Petrus Van Zyl, Carla Van Stryp, Christiaan Van Schalkwyk, Chantell Van Niekerk, Johan Van Heerden, Sarel Van der Walt, Vicus Van der Merwe, Kyle Sean Van der Merwe, Kyla Van der Berg, Stuart Thompson, Bernice Thompson, Ayden Thompson, Melanie Swarts, Tracy Swain, Paul Stubbs, Chantal Struass, Gert Stone, Cornel Stander, Kevin Smith, Nokwanda Simelela, Nikiwe Brenda Shongwe, Celeste Schwarz, Natalie Schoeman, Fagin Saunders, Tania Roux, Sean Roux, Willie Rossouw, Tracy Rist, Jadon Reyneke, Ritesh Rahul, Xitha Prins, Ferdinand Postma, Jill Pollock-Perks, Leontine Petit, Jacqui Peacock, Tjaart Ooshuizen, Nicole Olsen, Luvo Ntezo, Anelda Nieuwoudt, Lisa Niemand, Mashudu Nepfumbada, Elzet Mostert, Zachary Miller, Chantal Michaels, Noelleen McNaughton, Ettienne Marx, Odette Malan, Gerhard Lubbe, Carlos Losper, Kyle Lombard, Ilja Lerm, Eduard Le Roux, Louis Le Grange, Christo La Cock, Christiaan Kuyper, Johan Koorts, Bianca Koekemoer, Gian Freddie Koegelenberg, Chanel Kleyn, Jacques Kleyn, Deon Kets, Arthur Jumeth, Adriaan Jordaan, Elizabeth Ingram, Riaan Humpel, Rease Human, Gideon-Hendrik Hugo, Debbie Hibbert, Janine Henning, Robert Henning, Ruan g, Alida Gouws, Hildearde Geldenhuys, Mark Fuller, Catherine Fleming, Eliza Faul, Brendan Els, Mariette Du Toit, Daniel Malan Du Toit, Gina Dowling, Alida Deacon, Riaan De Villiers, Marguerite De Villiers, Riaan De Ridder, Mari De Jager, Justin Davids, Angus Cornelius, Izak Cornelius, Neville Chamberlain, Jacques Casteling, Jill Carolissen, Anthony Caisley, Megan Burgess, Anne-Marie Bruwer, Kaylah Williams.
We look forward to seeing you on the course!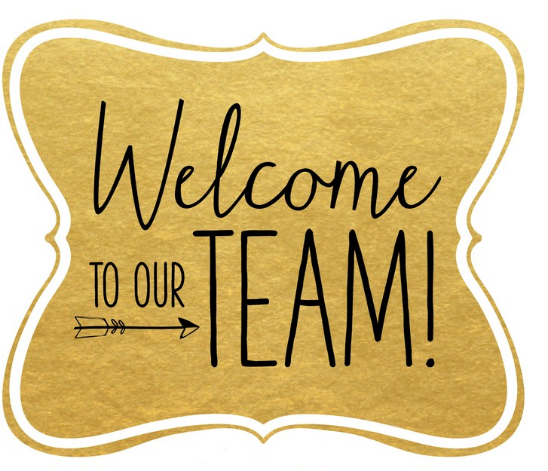 Course News
Global Golf News

Click here
for the latest Dale Hayes Golf Chat newsletter!


Golf Digest News
Click here
to see why Sergio Garcia was disqualified from competition for committing "serious misconduct" under new Rule 1.2a.

Support Your Club
Visit our Pro Shop for exciting new golf apparel!
Contact us
for more information on current deals and stock.
Thank you to our generous sponsors
You play here, why not stay here?
Click here
for more information about this property!
| | | |
| --- | --- | --- |
| Caddy Uniforms proudly sponsored by Spiro's Mica Durbanville. | | |
Finally, something to make you smile...