2020 Club Championships
Final results
Congratulations to

Sean Cronje

for becoming the 2020 Club Champion!

With excellent scores of 71, 68, 69, 67 to finish 13-under par, winning by 12 shots over Travis Procter who finished 1-under.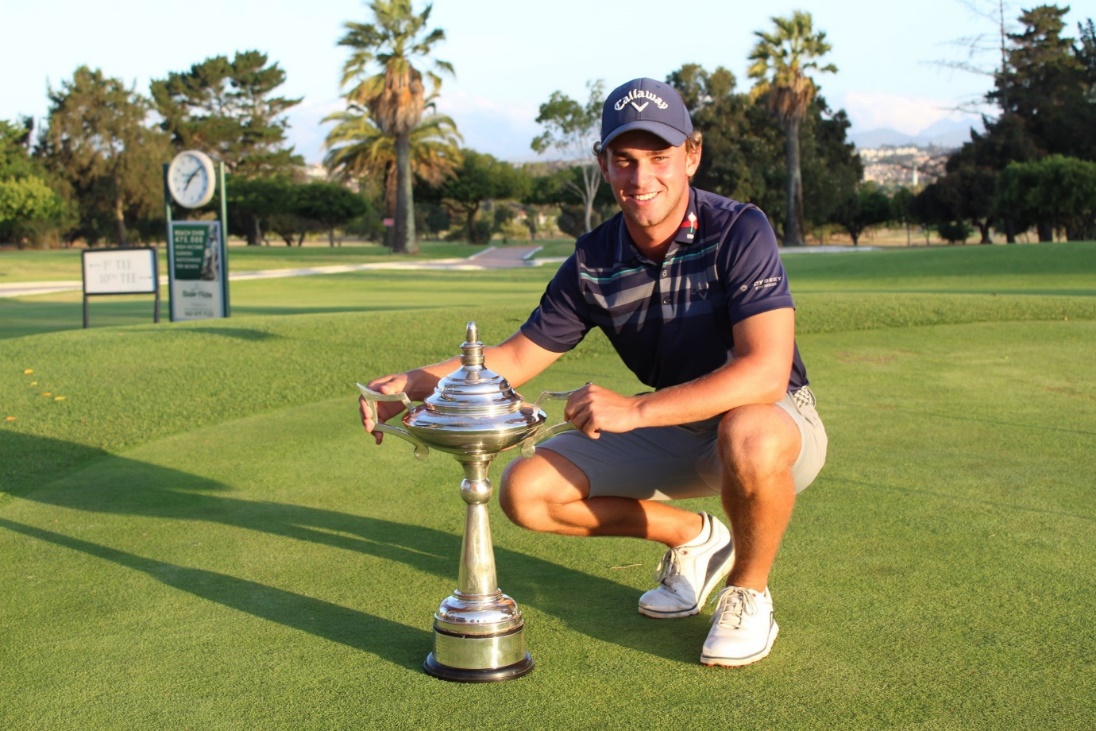 Well done to

Josh Fourie

for winning the B Division and congrats to

TJ Lee

for winning the C Division.

Congratulations also to

Kelly Erasmus

for winning the Ladies Club Championship, to

Rosa-Linda Wessels

for winning the Bronze division, and to

Gabrielle Boshoff

for winning the Copper Division.

It was a great tournament and we hope you all enjoyed it! We look forward to seeing more of you next year!

Well done to everyone who competed in the Championships and congrats to all the winners!
Scores and results >
Ladies' Society News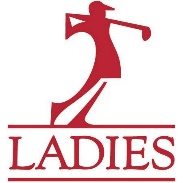 Tuesday Competitions held during February 2020:




4 February: Single Stableford



1st Estelle Smal - 39 points
2nd Tracey Glasby C/I - 37 points
3rd Nola C/O - 37 points
4th Heather - 34 points
5th Freda C/I - 33 points



11 February: Presidents Cup – Foursomes



1st Nola & Sylvia - 45 points
2nd Calet & Ingrid - 38 points
3rd Sarita & Gabrielle - 37 points



18 February: Fun Theme Day – 3 Ball Better Ball



1st Rosemary, Kathy & Marguerite - 68 points
2nd Sarita, Margaret & Brenda - 67 points
2 Club – Heather Robertson on the 17th



25 February: Single Stableford



1st Gabrielle - 40 points
2nd Sylvia C/I - 36 points
3rd Marina C/O - 36 points

Well done to all the winners for the month of February!!



DBV GC Club Championships



The Ladies Club Championships was held over two days 8 & 9 February 2020:
On behalf of all the DBV Ladies I would like to convey our thanks to Sean, Johan and their teams for organizing a fabulous Club Champs and to Deetleff Scholtz for live streaming the scores over the weekend.

A huge thanks to all the Ladies who took part in the event – thank you for making this event possible.

The 2020 Club Championship Results:

Congratulations to all the winners and a special congratulations to:
Silver & Lady Club Champion -

Kelly Erasmus


Bronze Cup -

Rosa-Linda Wessels


Copper Cup -

Gabrielle Boshoff



Well done ladies!



WP League results: February 2020





25/02/2020 WP League Matches





Silver:

Durbanville v Royal Cape v King David Mowbray at Durbanville: DBV beat Royal Cape 5/1 and also beat King David Mowbray 5.5/0.5 – Excellent win Ladies!



Bronze Section 1:

Durbanville 1 v King David Mowbray 1 at Strand – Drew the match



Bronze Section 3:

Durbanville 2 v Westlake 1 at Westlake – Lost 2.5/0.5

On behalf of the League Teams I would like to express our gratitude and thanks to the DBV GC for the new ladies league shirts which were greatly appreciated by the players. We received many compliments on how fabulous the teams looked.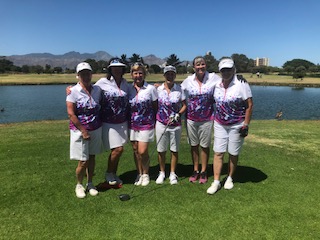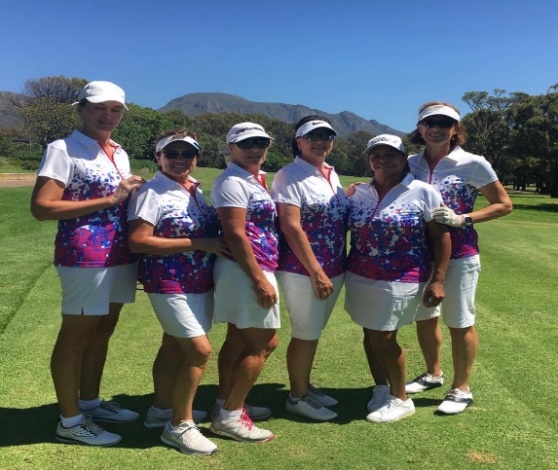 Pam Golding Valentines Mixed



A huge thank you to

Maureen Nel & Annien Borg

from Pam Golding Properties and

Danie Laas & Edward Jearey

for their fantastic sponsorship of R12 000 towards the Valentines Mixed Competition. This day was such a success due to their generosity and dedication!

Thank you to all the members and visitors from Devonvale, Parow, Kuilsriver, Atlantic Beach, Westlake, Kleinmond, Somerset West & the UK who played on the day – it was a great turnout with 76 players. We hope you all had a wonderful and enjoyable day!

Thank you to Leana Wessels for organising KWV to sponsorship some for prizes, to the Pro Shop and Durbanvillle personnel for all their assistance in making this day so special.



Congratulations to the winners:



1st – Michelle & Keith Petty
2nd – Judy & Brian Coyles
3rd – Brenda & Randall Mullins
4th – Graham & Michelle Gibbons
5th – Renske Snyman & Glen Collins
6th – Mbulelo Mbali & Brenda Cronk
7th – Yvette Negrine & Brian Murphy
8th – Elizme Fourie & Arther Hansen
9th – Doris & Willie Boogen
10th – Faye & Mike Stockdale



Ladies nearest the Pins:


4th – Brenda Cronk
7th – Nola Macedo



Men's nearest the Pins:


12th – Mike Glasby
17th – Shawn van Niekerk


We hope you all enjoyed your time with us this month at DBV GC and look forward to seeing you all again next month for the St Patrick's Day Mixed on

15 March 2020

– Please phone the Pro Shop to make your bookings.


Western Province Silver & Bronze Cups



Well done to the ladies who took part in the Western Province Silver & Bronze Cups held at Bellville Golf Club on 10 February 2020:

The winner of the Bronze Cup was shared with a 3-way tie: Emma Hepburn (Bellville),

Cheryl Murphy

(Durbanville) & Minette Beneke (Parow).


Upcoming events for March/April 2020:
Please remember to enter for the
Windhoek Ladies Only Competition
at Durbanville Golf Club on
Tuesday 31 March 2020.
Until next time,
Yours in Golf,
Cheryl Murphy
DGC's Lady Society Captain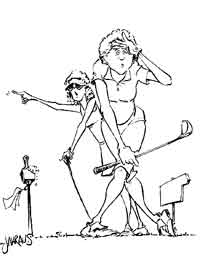 Seniors' Society News
Seniors' Society


In their second match of the season, the Seniors League team gained a very creditable half against a strong Somerset West outfit.

Suat Palanduz and TJ Lee had to fight hard to halve their match to maintain their unbeaten partnership before Mike Rolfe and Gordon Simmons got back to winning ways with a 2 up victory. Deon Minnaar and Neil Rix were outgunned, as were the final pairing of Pieter van Wyk and Jan Horn. It was therefore up to Bob Rees and Bert Vos to ensure their successful partnership continued. With Bob struggling with a stomach virus, Bert played some excellent golf to allow them to keep their noses in front. It was fitting that after both opponents had birdied the final hole, Bert used his final stroke of the game to sink a great five foot putt for the pairing to win the match one up.

The next match is in just two weeks' time on

17 March

at Devonvale.

Yours in golf,



Bob Rees



On Behalf of DGC's Senior Society
Juniors News and
Golf RSA News
Supported by Pure Motion Golf Academy
Men

WP Senior IPT Team

Congrats to our very own

Anton Bezuidenhout

for making the Western Province Super Senior Interprovincial Team.



South African Amateur Championship



Congrats to

Ayden Senger, Tyran Snyders, Kaylah Williams, Anita Chen, Erica Chen & Jordan Pillay

for competing in the South African Amateur Championships.


Women's Championship


Well done to

Kaylah Williams

for finishing T3 at the South African Amateur Championships at Royal Joburg & Kensington this past week.

Congrats to

Caitlyn Mcnab

for winning the championship on a great score of 7-under par. Kaylah finished just 3 shots off the pace on 4-under.


See the full results

here

.
Matchplay


Our junior girls are making us proud! Kaylah Williams made it to the third round of the South African Amateur Matchplay Championships. She just lost her match against the winner Caitlyn Mcnab. Well done Kaylah for finishing 3rd. Anita Chen also made it through to the 3rd round!


See the full results

here

.



Men's Championship



Well done to Tyran and Ayden for competing in the Men's Championship.



Tyran Snyders

finished T56 on +1.


Ayden Senger

finished T87 on +5.

Congrats to all of you for representing Durbanville in such a big event. You always make us all proud.



Cape Province Open



Well done to Ayden Senger, Tyran Snyders, Joshua Wiese, Sean Cronje

and

Joshua Wiese for competing in the tournament.

T18 – Ayden Senger +2
T18 – Tyran Snyders +2
T22 – Joshua Wiese +4
T70 – Sean Cronje
T77 – Travis Procter

The winner of the Cape Province Open finished on an incredible score of -26 with scores of 66, 68, 60, 68! It was amazing golf by Christo Lambrecht.

See the full results

here

.



Well played to all the players for a great month of results!



Sign up for the driving range and start working with the greatest coaches in the country!

The process for signing up is simple:



Package deals



1. Apply in-store or online for one of our packages.
2. Make payment.
3. Come to Pure Motion office to register your fingerprint or get your access card.
4. You're all set!
5. Simply place your fingerprint or access card on the ball machine to receive your balls



For once off



Tokens to be purchased in the Pro Shop and used at the dispenser.
Click here
to sign up or

contact us

to book a lesson.
Yours in golf,


Mathew Herbert
DGC's Match & Handicap Committee Member
Member Competition News
We would like to congratulate all the winners of the Wednesday and Saturday Members Competitions. There has been some great golf played and we look forward to so many more competitions in the future.



Click here

for the February results.
Golf Rules 2019
With the changes to the Rules of Golf, the club has been required to update the Local Rules and the Conditions of Play. All members are urged to also familiarize themselves with the changes so that they can be taken into consideration for future rounds.

Click here

for the Conditions of Play and

click here

for the Local Rules.

It is now 2019 and there are no more days or excuses left for any of us to not know the new rules! Luckily, we have help from Helénè Marais who has so kindly supplied us with the information below!



Click here

to see the 20 must know rules of golf changes for 2019!


Click here

to see Golf Rules Explained.


Click here

to see the Oswald Academy Newsletter on Rules of Golf!
Other News
Member Competition Days

Durbanville Golf Club would like to make members and visitors aware that on Member Competition Days, Wednesday PM Field and Saturday AM & PM Field, anyone entering into the competition field has to take part in the competition. It is compulsory.

Any other day members and visitors are welcome to play social golf at our club.


Social Golf in New Zealand
Herewith my latest news from New Zealand.

Good golfing, and enjoy your weekend.

Please see the link below to read the

Letters from New Zealand

.

Cheers,

Johan
Birthdays

We wish a very happy birthday to all those members who celebrated their birthday this month. They are:

Cathy Taylor, Eugene Geldenhuys, Riaan Van der Merwe, Johan Swart, Troy Mouton, Deon Aucamp, Brendan Langeveldt, Jose Viljoen, Tobie De Jonge, Amelia Van Wyk, Jurie Mostert, David Bird, Mitch Curchod, Jannie Samuels, Audri Du Plessis, Trudine Erwee, Andre Laubscher, Bryan Webster, Annalene Roelofse, Andre Sieberhagen, David Glasby, Malefetsane Khumalo, Coenie Nel, Wiesa Maree, Bouwer Strydom, Johan Marnewick, Randall Mouton, Ettienne Marx, Charl Du Toit, Rene Pienaar, Tracy Campbell, Connor De Groote, Andre Du Plooy, Burtram Fielding, Bradely Brooks, Leontine Petit, Leonie Stander, Max Orgovanyi, Hein Gillen, George Germishuys, Vernon Strauss, Sean Barrett, Charne Venter, Stephen Cloete, Peter Eloff, Karen Carstens, Heather Robertson, Pierre De Vos, Hendrik Weber, Tracy Berry, Johnathan Mulder, Robin-Amy Kortje, Janel Dietrichsen, Gavin Erasmus, Anthony Julius, De Witt Duvenhage, Nola Macedo, Dorethea Huisamen, Heinrich Bisschoff, Tshifhiwa Ratombo, Leon Jooste, Ronel Steenkamp, Ross Mackay, Kosie Feyt, Janine Jordaan, Gerhard Le Roux, Hermanus Van Der Merwe, Matthew Rossouw, Sarel Van Der Walt, Len Becker, Floris Brand, Catherine Flemming, Anne-Marie Bruwer, Rupert Koyd, Gerrit van Wyk, Maryke Rheeder, Morne Penz, Michael Ellis, Grant Blaylock, Allen Cornish, Fanie Plessis, Ziboneni Godongwana, Andre Smith, Dusana Merven, Aidan Ahmed Akmaal, Ean Nothnagel, Thomas Pringle, Andrew Teare, Zanri Hearn, Gideon James, Wendy Kruth, Athol Beeforth, Catherine Koekemoer, Jean Wiese, Jacques Kleyn, Roland Jurd, Brian Walsh, Allan Taylor, Cheryl Murphy, Heidi Johnson, Pieter De Lange, Angela Haste, Con Bruce, Tanya Phillips, Liezl Thompson Jooste, Nico Snyman, Kyle Hanekom, John Leach, George October, Bernice Thompson, Nicolette Steenkamp, Hanneri Van Der Merwe, Maretha Coetzee, Van Niekerk Laubscher, Felicity Daniels, Sarah Thom, Gerrit Blom, Donovan Williams, Conrad Enslin, Ferdinand Jacobs, Sinead Stark, Christo Brand, Francois Schutte, Louis Botha, Harold Brettenny, Kenneth Brettenny, Lodiaan Fouche, Ursula Mackay, Jan Du Plessis, Darrell Williams, Elizabeth Brink, Hanri Van Wyk, Jean-Pierre De Klerk, Wesley Du Plessis, Justin Smit, Erna Van Zyl, Willie de Witt.

We hope you had a wonderful day!

Welcome to our new members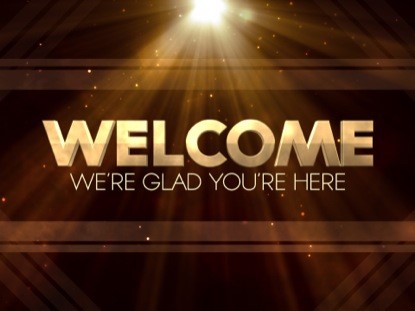 George Du Plessis, John Wileman, Willem De Waal, Anton Froon, Sean Gross, Petro Archer, Louise Aylward, John Barnard, Grant Blaylock, Pieter Botha, Jason Bouwer, Sammie Brink, Alexandria Burger, Tean Butler, Zeldine Butler, Delise De Beer, Francois De Villiers, Janel Dietrichsen, Jeane Du Plessis, Barabra Dykman, Michael Ellis, Matthew Feyt, Claudia Finnigan, Tarryn Gabriels, Kelsey Giplin, Najade Grobler, Neil Jackson, Marelize Jansen Van Rensburg, Danie Jordaan, Hendrik Jordaan, Nicol Jordaan, Riaan Kennedy, Susan Kersop-Wagner, Kyle Klopper, Judith Kluge,Robin-Amy Kortje, Dawid Kotze, Eleanor Kotze, Bianca Kuffner, Leandi Le Roux, Jane Lengenegger, Chantal Loof, Anzel Magnus, Ivan Maloney, Magdelena Susanna, Megan Norval, Mkulisi Patso, Gary Phipson, Helene Pienaar, Charles Robertson, Janine Samuels, Adriana Schoeman, Lukhanyo Sibango, Mandisa Sibango, Sonette Slabber, Rudi Sonnekus, Sonia Sonnekus, Sanet Stevens, Bouwer Strydom, Rebecca Tunstall, Inge Van der Nest, Juan Van Der Westhuizen, Niel Van Lill, Lourens Van Rensburg, Abraham Van Wyk, Gerba Van Wyk, Anna-Marie Van Zyl, Paula Venter, Samuel Venter, Edwin Victor, Rayno Von Schlicht, Petrus Vorster, Toni-Farren Vraagom, Ahsley Wagner, Kyle Warner, Adiran Wiehan, Darren Williams, Monique Wilson, Ricardo Worship, Joel Annandale, Scheun Fourie, Christopher Haigh, Thomas Pringle, Jadon Annandale, Paul Senekal.
We look forward to seeing you on the course!
Global Golf News
Click here
for the latest Dale Hayes Golf Chat Newsletter!
Support your club
Callaway MAVRIK
Driver – R7999
Wood – R4999
Hybrid – R3999
Cleveland Smart Sole
- R1999
Odyssey Triple Track Putters
- R4999
Reserve your item >
Calling all social butterflies

Follow us on your favourite social media platforms!


Thank you to our generous sponsors

Thank You to

Paperboss

for being such a loyal sponsor.

Paperboss and CSE Jacobsen have sponsored the staff uniforms. Thank you guys for making us look professional. We all love the new uniforms.

Click here
for more information about this property!
| | |
| --- | --- |
| | |
| | |
| | Caddy Uniforms proudly sponsored by Spiro's Mica Durbanville. |
| | |
| | |
...something to make you smile!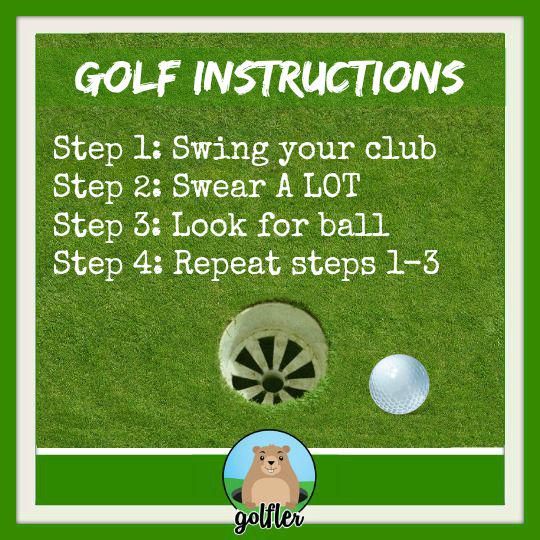 Yours in Golf,
The DGC Team
Find your truth
Before you can let the club do the work
We want you to hit better golf shots with every iron in your bag. Besides the design of the head, the next most important aspect is your lie angle. When your lie angle matches your swing, your irons work better for you.
Find your lie >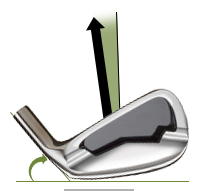 If you're struggling with hooked iron shots, your lie angle could be too upright.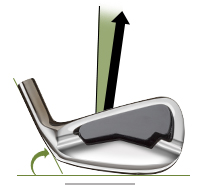 If your iron shots are going right, there's a good chance your lie angle is too flat.
Many brands try and solve the problems they think each golfer might have at different handicap levels by creating off-the-shelf irons with a specific lie angle. But that might not be right for you.
We're here to help you hit better approach shots
Chat to us >
Srixon Q-STAR TOUR
Tour-level performance for moderate swing speeds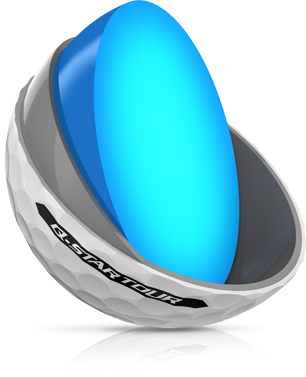 The new Srixon Q-STAR TOUR golf ball.
Learn more >
Build your best game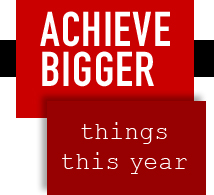 Breaking through to lower scores for the first time is a great feeling. By isolating specific aspects of the game you need to improve, we can help you make big achievements more easily.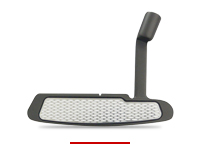 How many rounds could you go without a three-putt?

How many could you sink from greenside?

What if you were comfortable hitting any iron in your bag?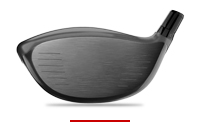 How much further down the fairway could you go?
What part of your game can we improve?
Benchmarking particular skills is a great way for us to identify where you can make the biggest improvements quickly.
Ask us about it >
This mail was sent to {{contact.contact_email}} by Durbanville Golf Club and is provided as a service for the members and guests of Durbanville Golf Club and the customers of the Durbanville Golf Club Pro Shop and has been supported and sponsored by advertisers in this mail and my partner suppliers: