Santa says



Great events, great course and great food!



On Monday, we held our first board meeting for the year. It was suggested that I share part of my CEO report for the 1st quarter (Oct – Dec) as it is a fairly good review.



General Summary – Links Golf Club (RF) Limited



All indications from tourism led us to believe that we would struggle to achieve the good numbers we experienced in 2018. With no Vodacom Championship or Ladies' Weekend on the cards (we made the decision to move the event to May), I budgeted fewer rounds and slightly reduced income in golf and food and beverage for the opening two months. Fortunately, we lobbied for and were awarded the regional finals for the

BMW Golf Cup International

. This event is properly run by the team from Flooid ® (the events arm for Sail). While it was only a one-day event, the feedback was good and the organizers were very pleased, again, with what we produced on and off the course.

We were the favoured venue for the Rugby World Cup, filling the bar and even the deck for the semi-finals and finals of the event. Winning is always good for business.


The marketing of the year-end parties really paid off in November, with several local and regional companies choosing us. The

Simon and Garfield Tribute Show

, with well-known local musicians, was the first of a season of sold-out shows here. December started very slowly with no weddings this year. On the 17th, I looked at our figures to budget and we were on 17% in golf and nearly the same in F&B. Then the season kicked in and all our events in the club were fully booked. The course, despite the lack of any proper rainfall, held up beautifully through the season. The type of golfer over the years has improved. There are still those who come for the annual family outing, but many of our golfing fans, line up multiple games, playing with members in many cases. As time goes on, we will continue to see the rising number of member-based rounds as we build and occupy more homes on the estate. As stated in the AGM, we delivered more lemons than ever, with most of our members in residence. Several homes were rented out with holidaymakers filling the beds.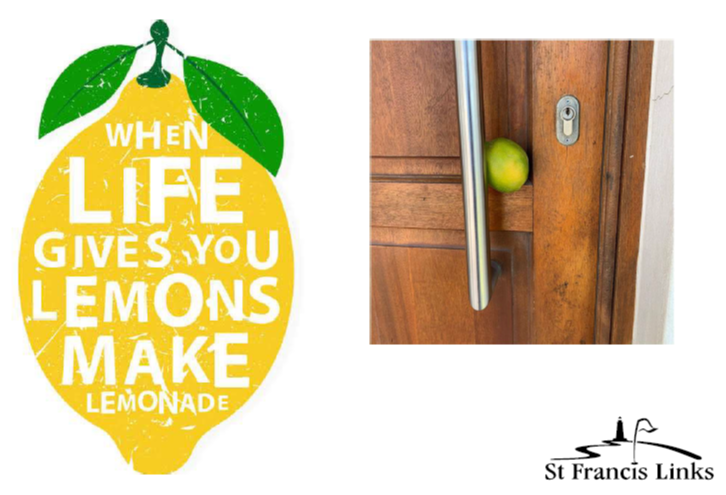 One thing that reflects the current economy is the amount of time spent here after the games; in our early days, spouses and families would often join their golfing partners for lunch and drinks. Our SuperSpar is the busy place in the village with braais replacing what used to be a lot more time out. Having said that, we were extremely busy from Christmas through New Year's, once again feeding the world on New Year's Day.

Looking ahead, the forecast for the next couple of months looks great! January picked up where December left off with two great events to start the year. The Member-Member, with

Charles Gilmour and Roger Smith

winning, was made better by the fact that they had never played together before! St Francis Bay GC brushed the Links aside in the

Pam Golding Annual

levelling the series at 7 wins each! The internationals returned early, and we surpassed our budgeted revenue comfortably. F&B took a step in the right direction with a strong January, as well. There are 5 weddings coming up in February that will ensure another good month ahead. My friends in the industry are all feeling good support from the Internationals. The cricket series with England also brought a strong support group from the Barmy Army. Some played here before the PE Test and another group from the oldest and most renowned Cricket Club,

Marylebone

.

Joe Root's parents

played in a match hosted by our members. Not only did our members enjoy the day, but

Tom Norton

also made history with our

first albatross

on a par 4.


Work on the course

We started

reshaping bunkers

and adding sand to the blown-out bunkers to get the original sand level back.

Reeds in dams were cleared on the 18th and we will try to control the very aggressive growth pattern of the reeds in the future.

The

slab at the range

was done to allow mats to be put down on the slab in order to rest the grassed areas.

Dam levels keep dropping and we are

stretching the irrigation cycles

to use the least amount of water as possible on the course.

Our new

ride-on greens mowers

arrived with the first cut 14 January 2020.

We focused on holes 1 and 6 where we cut back more bush and opened clear lines from the fairways to see the green.



Dry weather

with not much rain for the near future keeps testing our ability to keep the course looking like the 5th best course in the country.



New distance markers

for all tees will go on shortly, which includes the par 3 course.


It's NOT good-bye!



Mike Wylie

has been our leader, our mentor and our Chairman of the Board at St Francis Links since we opened in 2006. On Monday, at the 1st quarter review, he stepped down as Chairman and we welcomed

Chris Kelway

, a long-standing homeowner member of the Board as our new Chairman. Mike has run the Board without forcing decisions or blocking ideas. He has led from the front through rough periods where the recession forced us to restructure. Throughout those years, we never produced negative results. Monday night, we gathered to thank Mike with a special party at the Leisure Centre, another developer "gift" to the members when it was built.

Before the dinner, a number of us recorded messages to Mike, recalling what meant most to us about him. It was good fun and well-received.


Have you entered yet?

Enter the 2020 Drive to the Lost City Els for Autism series supported by Imperial KWS Logistics.

RSVP by calling 042 200 4500 or by

emailing us here

.

Look back at Ernie's 25 signature moments

here

.


Club Championships April 24-26, 2020
Now the Number 1 Jack Nicklaus Course in AFRICA
The 2020 Calendar

| | |
| --- | --- |
| | |

This year, we will be seeing more weddings, fewer golfing National events (due to rotation) and more member functions as our member play is the fastest-growing category in golf. We look forward to more sponsored days with ITEC and Selective Lighting/The Fire Works and the addition of a new partnership between Pam Golding Properties and Village Square SuperSpar.




12 Feb

ITEC Open Wednesday


14 Feb

Valentine's Day Dress-up Golf; Dinner with entertainment


26 Feb

Pam Golding/ Village Square SuperSpar Alliance


12 Mar

ITEC Open Wednesday


25 Mar

Pam Golding/Village Square SuperSpar Alliance


27 Mar

Ernie Els for Autism Golf Day


8 Apr

ITEC Open Wednesday


24-26 Apr

Club Championships


13 May

ITEC Open Wednesday


21-22 May

Woodlands Dairy Charity Days for HOSPICE


27 May

Pam Golding/ Village Square SuperSpar Alliance


6 Jun

The Bard'au Ladies' Invitational


10 Jun

ITEC Open Wednesday


17-19 Jun

Nomads National Order of Merit* – Juniors earning International points


24 Jun

Pam Golding/Village Square SuperSpar Alliance


8 Jul

ITEC Open Wednesday


17-19 Jul

Men's Invitational


29 Jul

Pam Golding/Village Square SuperSpar Alliance


1-2 Aug

EP Amateur Championships (course closed)


8-9 Aug

EP Amateur Championships – Matchplay finals


20-3 Aug/Sep

Closed for Spring Programme


9 Sep

ITEC Open Wednesday


25-27 Sep

LINKS CUP South Africa (Ryder Cup at Whistling Straights)


30 Sep

Pam Golding/Village Square SuperSpar Alliance


3 Oct

Stulting Golf Day


14 Oct

ITEC Open Wednesday


28 Oct

Pam Golding/Village Square SuperSpar Alliance


5 Nov

Eastern Province SENIORS


11 Nov

ITEC Open Wednesday


16 Nov

Men's Muirfield Day (3rd Annual)


22 Nov

"The Trophy" – St Francis Links sponsored Amateur Champs


25 Nov

Pam Golding/Village Square SuperSpar Alliance


25 Nov

Members' Oscars


5 Dec

Ladies' Member-Member


9 Dec

ITEC Open Wednesday


12 Dec

Ultimate Par-3 Championships


16 Dec

The Kromme-Enviro Trust Amazing Race


5-6 Jan

Men's Member-Member Partnership


8-9 Jan

The Pam Golding Annual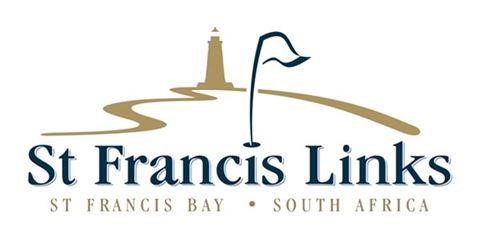 Unlock extra distance


More important than swing speed is how that speed is transferred to the ball.

Solid contact is all important
Just half an inch off-centre can cost you up to 10-15 metres with your driver. That can be the difference between carrying a fairway bunker and being plugged in one. You're actually better off squaring the club with a lower clubhead speed than mishitting with a higher clubhead speed. We can get you closer to the centre.
Come in for a fitting >
No metre untapped
There are thousands of fitting configurations.Let's find your ONE, so you can get every metre you are capable of.
Contact us >
Four reasons why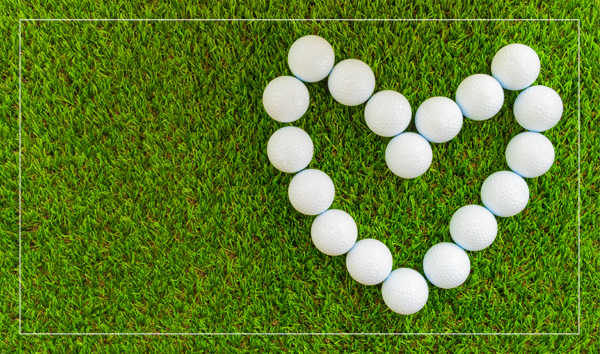 One of the best parts of our jobs is getting to spend a couple of hours out on the course with a member or golfer we don't yet have a relationship with.

At the end of 9 holes that's another golfer who we understand a little more about. And that means it's another golfer who we can introduce to a better golf game, to a fun event they didn't know about, or to another fun group in the club.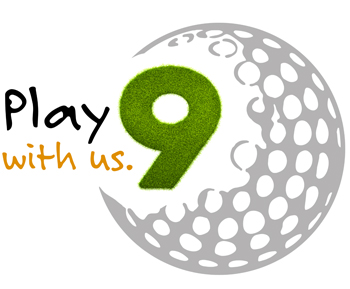 Discover a better experience
If you'd like us to reach out and see if we can schedule 9 holes with you (and perhaps a couple of other members), then please let us know.

Connect with us >
Every great shot starts (and ends) with a smile!


Santa and the Links Team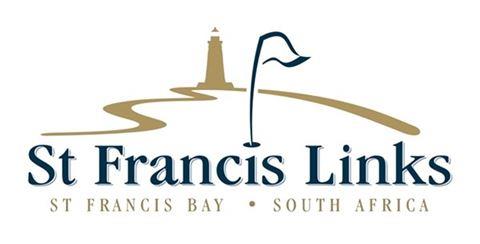 This mail was sent to {{contact.contact_email}} by St Francis Links . and is provided as a service for the members and guests of St Francis Links and the customers of the St Francis Links Pro Shop and has been supported and sponsored by advertisers in this mail and my partner suppliers:




RetailTribe: Unit 8, Blaauwklip 1 | Blaauwklip Office Park | R44 | Stellenbosch | South Africa | +27 (0)21 880 2693