Santa says
Take the necessary precautions, but don't get negative…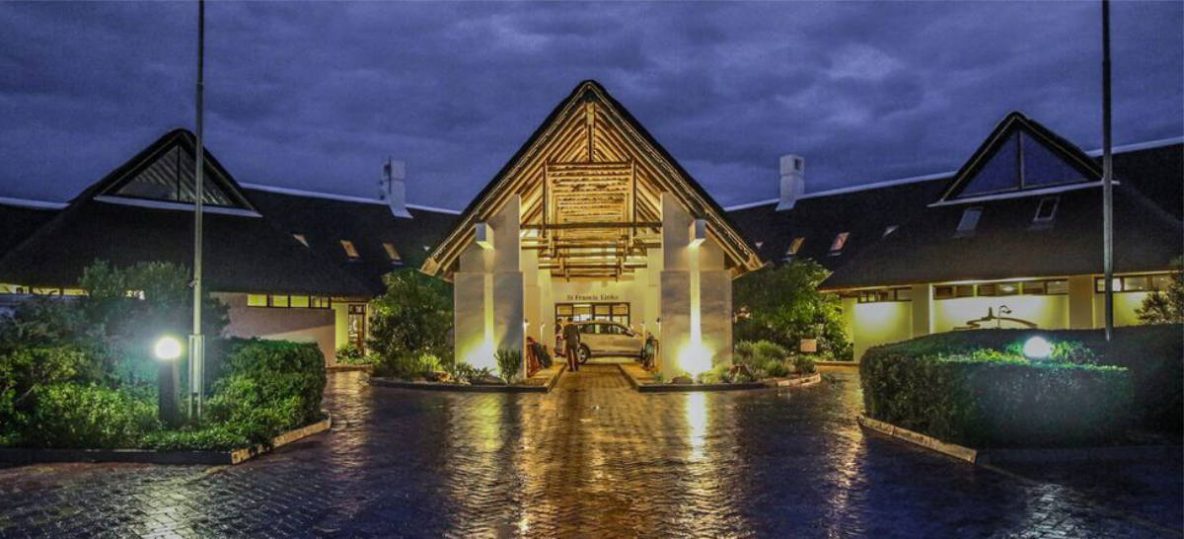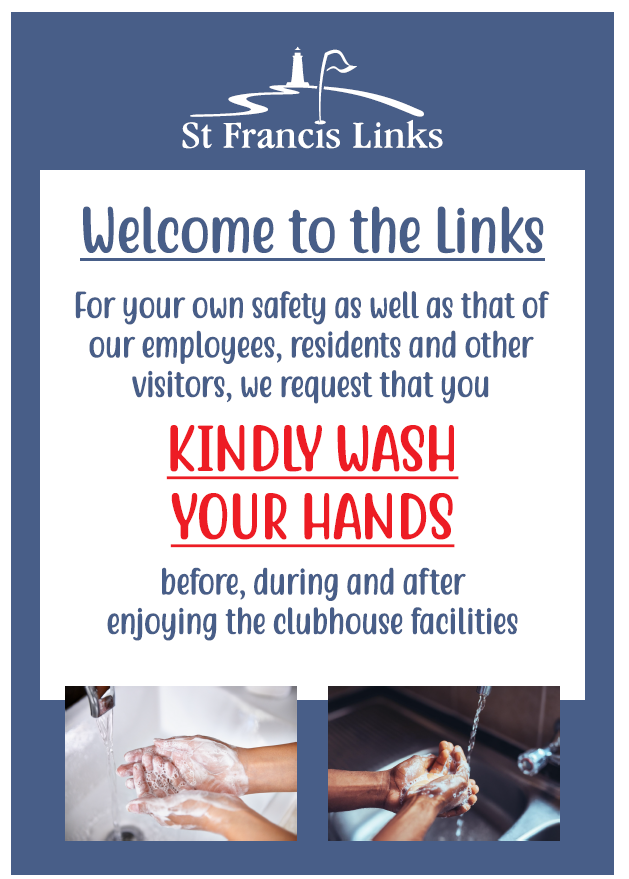 This too shall pass!



We at St Francis Links are

OPEN

for business, but with our eyes open, too! We are taking steps to ensure good hygiene, quality controls (as always), and will be monitoring the virus constantly – just not on Facebook, Twitter or Instagram. We will follow the advice of the WHO and that of our Health and Safety consultant. We want our staff to be safe as well.

So, if you have travelled here from infected or potentially infected areas in the last 14 days, consider self-quarantine for you and your family. We have installed facilities at our back entrance for washing and have asked that all guests wash properly on arrival. But, I can't go without a hug forever and it is simply not in my genes to stop living.

Where else would you rather be than in the beautiful village away from the maddening crowds.
Even our fairways are far apart!

I have put together a screening tool, which may be implemented at our entrance gates, per Government regulations, it will also help you and your loved ones on how to identify the Coronavirus and what to do if you believe you may have it. Click the button below to view it.



Coronavirus Screening Tool >




Golf course safety

Calling in

Your cart is clean
Before the cancellations - Moore had a blast!

Last week, we were delighted to host the annual Moore (*formally Moore Stephens) and their annual company workshop. The good week was capped off with a Master chef-styled cookoff. I was asked to be a judge and Chef Jon led us through the process.



From Chef Jon



"Some would say that cooking is stressful, I would say that cooking under pressure with limited resources in a confined area with 70 other people is even more stressful, but the Moore accounts teams that took part in the Master chef challenge recently with us rose to the challenge.

Even though they were armed with Google to research their 2 dishes with a mystery box of ingredients that would have made Gordon Ramsay scratch his head in confusion, they managed to produce some interesting food, I take my hat off to them all."



| | | |
| --- | --- | --- |
| | | |
| The winners | The entire team | The judges |
| | | |
| | | |
| Close second | The winning presentation | Brilliant dessert |
Chef's table

"Hosting a chefs table within the kitchen is always the best way to show any guest what happens on the other side of the wall, the engine room paid special attention to our NSRI winning gusts last Friday and we had a lot of fun, fine dining flowed that night and the kitchen team showed what they can really do"


Make a reservation at the restaurant today and enjoy our amazing menu. Click the button below.



Make a reservation >




Competition updates

Els for Autism - reschudeld for 10 July 2020
There has been no change to the Club Champs, which will

still take place on the 24th - 26th April 2020

.
Upcoming events

Keep up to date with what is happening at the club by clicking the button below.



Keep up to date >