KWV take over a monthly Meat Day

Starting today and then on every last Thursday of the month, KWV will be sponsoring the Meat Day! Thank you to Dirk Burger and his team for their support of Zwartkop – let's show them our appreciation!




Hole-in-One Challenge



All the Nearest the Pin winners from our December Hole in One Promotion will soon go into a dramatic chip out on the 18th green for a chance to win the Tag Heuer watch, valued at

R25 000

!

We'll be contacting all the participants shortly and hope you will turn out in your droves to watch them chip-off!

We only had one hole-in-one over the period, by

Rossouw Nortje

on the 18th December – and because he took part in the Hole-in-One Challenge, he won a 10-year membership to Zwartkop valued at R250 000.00!




Get ready for Club Champs Clinics



We are determined to get you ready for Club Champs in May, and are giving you 4 clinics with enough time to practice your skills in between.

Take advantage of our PGA Professional's expert knowledge and learn to focus on the areas that will make the most difference to your score!




This week's heroes...



Repeating his success from last year,

Adam Lowther

won the GMC's first strokeplay competition of the year. He shot a 69 last Friday and was bogey-free. Well done Adam!


Elsabe Hefer is our Head Teaching Professional and is in charge of the Golf Management Campus coaching. Why don't you get in touch with her to help you reach your goals – give her a call on

082-922-8408 /

elsabe@zwartkopcc.co.za

.



Congratulations to

Jontey Kotze

who won the SADGA's Provincial Day at Copperleaf. He is also one of seven South African players to be selected to play in the Blind World Champs, which will be played at Milnerton in September. Well-done, Jontey!

Jontey is one of the many youngsters coached by Justin Godfrey. While Justin looks after our Junior Section, he is also involved in the Golf Management Campus and does adult coaching. You can get in touch with him on 082-925-0236 / justin@zwartkopcc.co.za




Let us help you play better golf...

This week Elsabe helps you to play a fade or hook around the tree on the 6th fairway




Weekly practice clubs



Join Elsabe and Justin to Practice with Purpose in February, where they make sure you are practicing the correct things to help you achieve your golfing goals.



Every Wednesday from 10h00 – 11h00

– Breaking 80 & Breaking 90


Every Thursday from 08h30 – 09h30

– Getting Started or Breaking 100





Single and ready to mingle with some birdies



The next Singles Club will take place on Sun, 16th Feb.

The more people that participate, the more the payouts! Enter with Chris Delport directly on

079-510-9062.






End your weekend with our Sunday Golf Specials…



Book a tee off time by calling the Golf Shop on

(012)654-2111

or

click here






Friends with benefits





Wingate / Waterkloof / Zwartkop alliance



We have an alliance between ourselves; Waterkloof and Wingate, which allows you to play at their courses at member's rates. Please do remember to follow the rules when using the alliance:

• Bookings can only be made by our golf shop staff so contact Ian, Joseph, Vusi or Johan and they will make the booking on your behalf. Please do not arrive at Wingate or Waterkloof without an advance booking having being made by our staff!
• Bookings are subject to availability and can only be made one week in advance for games Monday to Friday and Sunday.
• Bookings for Saturday afternoons can only be made the day before.
• Saturday mornings are excluded from the arrangement.



Contact us

if you have any other questions.



Product of the Week



Show off your Club pride with our Zwartkop Logo Ahead Golf Shirts – From

R499






New irons now?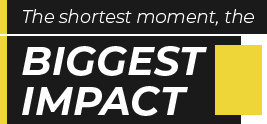 You have less than an inch and just 0.0005 seconds to influence what is going to happen with your golf ball.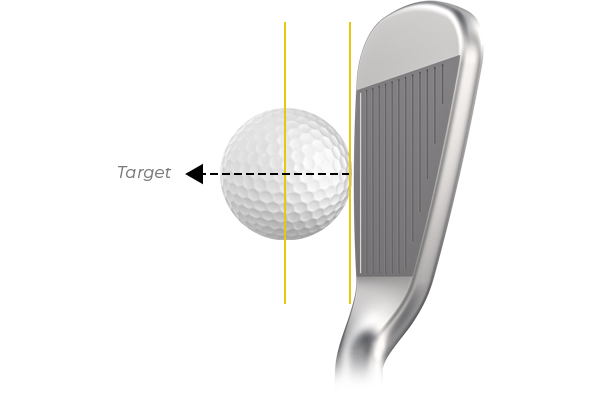 There are characteristics of your irons that can make it much harder to make this fraction of a second count. We need to tick these off.


Get the lie angle or shaft length wrong, and, on contact with the turf, the face will IMMEDIATELY TWIST.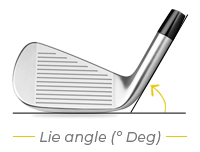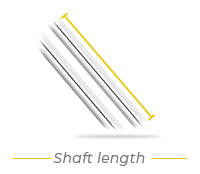 Grip size too thick, you'll struggle to rotate the clubface and leave it open. Grip size too thin, you'll get too handsy and close the face.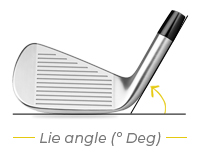 The shaft is too stiff, and you won't unload the club leaving the face open at impact. Too much flex and the clubface will get ahead, and the face will try to close too quickly.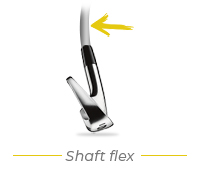 Finally, how much offset does the face have? Too much and the face will be open. Too little, and you will be closed.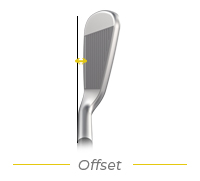 Be your best ever
Technology is changing the game. Too many lose out because they don't spend the time to get fitted. Technology, fitted, means your best golf will be ahead of you.
Contact us >
Act on your feelings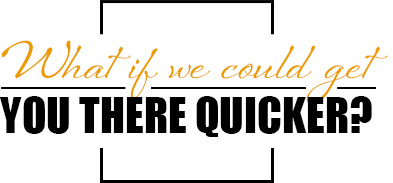 What if we could deliver you a better golf experience quicker than you ever thought possible?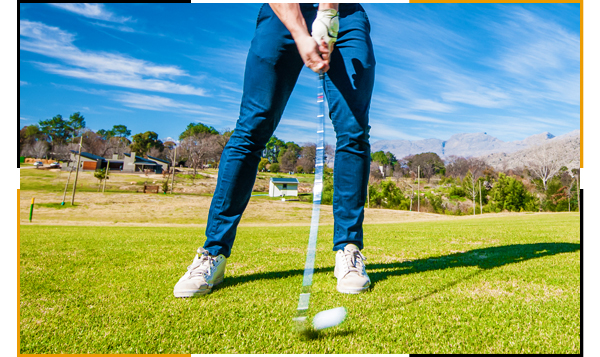 What if some simple habits could make an immediate improvement to your game?
Too many golfers make it almost impossible to hit good approach shots because they haven't warmed up to allow themselves to rotate. And too few golfers hit great shots because of some basics setup errors and inadequate preparation before the shot.
So much can be learned quickly
In a 9-hole round with us, we can highlight the good habits every golfer can adopt to discover more joy, satisfaction, and accomplishment.
Play 9 with us >
To ensure delivery, please add zwartkop@greensidegolfer.retailtribenews.com to your contacts.

This mail was sent to {{contact.contact_email}} by The Club and is provided as a service for the members and guests of Zwartkop Country Club and the customers of the Zwartkop Country Club Pro Shop and has been supported and sponsored by advertisers in this mail and my partner suppliers: