Santa says
Covid guidelines don't stop the avid golfers!
Since the official reopening of the Club, it has been like a

grand re-opening for golf

. We have seen more members on the course than ever before. Yesterday afternoon, in somewhat foul weather, the range was full-up (socially distanced, of course). Our regular play days, Wednesdays and Saturdays, are

fully booked

. The return of exercising during Stage 4 and then less restrictive in Stage 3, led to a new surge in walking, running and cycling. Speaking of cycling, the

Golfie E-bike

, made locally by Southbound Bikes, is a hit.
| | |
| --- | --- |
| | |
| Off-road | Long battery ife |
| | |
| | |
| Multi-purpose | In-stock |
Winter hours of operation
With the pressure of Covid and regs still in place, our hours of operation are still limited. To provide proper service options for all of you, please book in advance for the popular Curry Wednesdays and Fish Fridays. As the Clubhouse is open from 8-5, Tuesday through Friday, Wednesday Curries are available for takeaway in Jack's Bar after golf or before 5. Fish Fridays, amazing breakfasts and lunches are now available in the Clubhouse – add a brilliant Cappuccino or Latte and all is good. Come- we miss you!
Our friends from

Global Golf

, suppliers of

Cutter&Buck, AHEAD, Ernie Els, Rhode Island

and others have sent their latest winter garments and we are prepared to offer specials from the start. In addition, the popular

puffer jackets and vests

have been reduced to go! Perfect for our cool morning and fresh winter days, take advantage of what's on offer. Hey,

shoes and eyewear are on sale, too

! If you want more information about what is on sale, contact us by clicking the button below or come down to the Pro Shop to find what you need.
Winter sale


After nearly 3 weeks and numerous setbacks, the search for water to be used for potable consumption in the Village looks to have been successful. A second drilling operation will now take place near the existing Airfield 3 well (where a pump collapsed years ago). This well is located near the maintenance workshop on the Estate. Before restoring the area where the first well was drilled (on the 16th hole), tests will be done to measure the outflow and quality of the water found. To the neighbours in the area, we apologize for the extra time required and the inconvenience. Let's hope the two wells will bring needed water solutions to the Bay.

Note: The entire project was established and funded by government as part of their drought relief programme.

| | |
| --- | --- |
| | |
| H2O for town | 151m Down |
1)
Drilling at the first site is complete and the drilling contractor is busy removing his equipment and cleaning up the site.


2)

Final clearing of this site (which will include removal of the shade cloth screen) will be done once the test pumping has been done. The civil contractor will be doing this work. Our Environmental Control Officer will advise on what needs to be done to return the site to its original state.


3)

Test pumping will hopefully commence next week. The Contractor performing this work uses a diesel-driven pump and pumping will be done continuously over a period of 48 hours. The shade cloth screen must stay in place to screen the site while the crew remain on site. They use a small truck and LDV for transporting their equipment.


4)

Drilling at the 2nd site (which is not in close proximity to any residential areas) is about to commence. We anticipate a good water strike at this spot as the old borehole used to produce 4 l/s.


5)

The decision to equip the borehole at the first site will depend on (a) the yield test results and (b) the availability of funds.


6)

Equipping the borehole at the second site (if sufficient water is found) will make good economic sense at there will be no need to install connecting pipelines. Also, the existing electrical connection can be used.
Why haven't you downloaded yet?

The introduction of the Clubmaster app has been well-received by the members, enabling them to see the

tee-sheet two weeks in advance

. Where, in the past, it became a request and reply on WhatsApp, now you can create a

Buddy Group

on the app for easy uploading or simply add your guests. You can now also

book a cart

(still singles only). If you are struggling with the app or still need assistance with tee-times,

the golf team is here for you

. There will be a few growing pains, but soon it will make life easier on and off the course. (If you haven't downloaded the app, follow the easy steps shown later in the newsletter).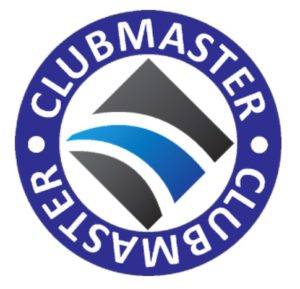 Downloading the app





a.

For Android phones, go to the Google Play Store and search for the

Clubmaster Member Portal app

.


b.

For Apple devices, go to the App store and search for

Clubmaster Member Portal app

.


c.

Click on the Install button

Note for those with Apple devices older than model 6, or if you don't want the smart phone app, you can visit www.teesheet.co.za online and log in for the same online booking experience.

Once you have downloaded the app, follow these easy steps:



1)

Download Clubmaster Member Portal app


2)

Click on the 3 stripes top left


3)

Click on Get Password


4)

Select "St Francis Links"


5)

Enter your ID number. If you don't have an ID number, you'll need to contact Thinus and provide your

passport number so that he can link it to your system profile.


6) Once entered, you will receive a Clubmaster App password by e-mail and sms.


7)

Go back to the 3 stripes top left


8)

Click on Link your Club Portal


9)

Select St Francis Links from the drop down club list, enter your ID (or password) and your password which you received after step 6 above.


10)

Click on Register

If the information provided was correctly entered and matches the info in our system, your registration should be successful. If you have difficulty at all, let us know so we can provide assistance.



Farewells and Milestones



We are not saying good-bye to

Denise Perry

, even though she is moving to Durbs at the end of the month. Instead, we'll go with

farewell for now

, as we know she can't stay away from here too long.


Off to Durbs

36 Years in the making

Responding to the crowds



"TK, TK, TK!"

was the chant from the 17th last Wednesday as he achieved his first

Hole-in-one

milestone.



Other notables





Tom Grimsley

broke 40 for the 1st time with 39 on the front.

Chris Roberts

had his best 9-holes to date with 42 on the front nine!

Pandy

had his best (in a long time, he says) with nett 68 in the recent Comp.

Vlam Michau

has had three rounds in the 70's – doubling the last all three times!

Birthdays


This week





5th of July:

Derek Wallace and Gerrit Van Zyl


6th of July:

Boetie Zietzman, Grant Marais and Hein Sevenster


10th of July:

Spike Spilkin


11th of July:

Kevin Haswell, Wendy Higgins and Peter Koepke



Birthdays




Coming up





12th of July:

Anton Gaylard, Bruce Dyke, Marthinus VD Merwe and Morne Geldenhuys


13th of July:

Grant Comley, Louis Els and Sean Skelton

Please let us know when you hear about something special that we can share by clicking the button below.
Share with us

WE ARE COOKING


and your favourites are back



Curry Wednesdays just got easier!

Go the distance.
Clubhead speed really matters.
Your distance potential is determined to a large extent by your clubhead speed. We want to make sure you're not losing out.
Clubhead speed is the speed of the clubhead immediately before impact with the golf ball.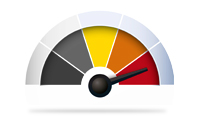 Increasing your clubhead speed by a mere 1 mph can add just over 3 metres of distance.
Modern driver clubheads have become a lot more aerodynamic, which helps to increase clubhead speed. But if you're going to benefit from that technology, we need to make sure your club setup is correct.
All the distance you can
If you're swinging to your full potential using custom-fitted clubs, the distance gains can be massive. We're here to help you achieve that. Let's schedule an assessment for when you're next at the course, or we could also,
Start a conversation >
Golf is good for your child.
Creating lifelong connections.
Golf brings together a wide variety of people from all walks of life. For children playing golf, this diversity helps to broaden their worldview and gives them the opportunity to form new friendships.
Learning a new skill while making lifelong friends. This is where golf becomes more than just a game. It becomes a way of life that adds many positive experiences to childhood.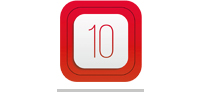 10 reasons why
Golf offers many more benefits for your child. We've highlighted ten of the best here.
Learn more >
Then AND now
Immediate benefits of golf for your child, like fun, outdoor exercise and family time are just as important as long-term benefits like physical and mental development. Your child can enjoy everything golf has to offer.
Ask us about junior golf >

To ensure delivery, please add stfrancis@greensidegolfer.retailtribenews.com to your contacts.


This mail was sent to {{contact.contact_email}} by St Francis Links . and is provided as a service for the members and guests of St Francis Links and the customers of the St Francis Links Pro Shop and has been supported and sponsored by advertisers in this mail and my partner suppliers:




RetailTribe: Unit 8, Blaauwklip 1 | Blaauwklip Office Park | R44 | Stellenbosch | South Africa | +27 (0)21 880 2693