8 APRIL 2021 | ISSUE 27

THE GOOD LIFE
On the Course | Off the Course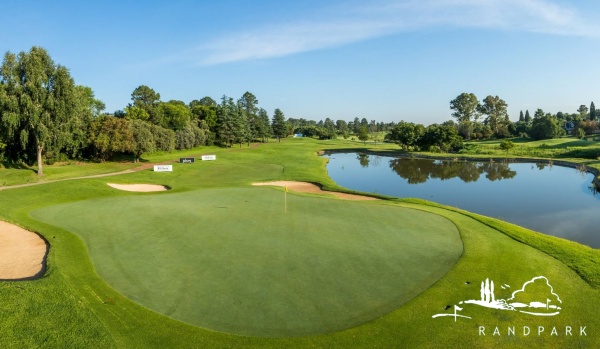 MEMBERS AND GUESTS

THE CLUB


Dear Member,



A quick note from Roger Innes – Head Greenkeeper:


'My team works very hard to ensure that our members, their guests and our visitors thoroughly enjoy our great golf courses in their best condition. It's really important to us, and to all fellow golfers, that as players, you take the same personal care and pride in the facility as we do when we prepare the courses each day.'

As we continue to implement changes to improve the golf experience, we would like to remind members that it will take all of us to create the best experience possible. We are adding new sandbag stands on each tee and at the back of the 18th Firethorn and 10th Bushwillow, by the putting green, thanks to Dino Spinazze and Brian Wylie. The sandbag stands were donated by Dino and will make a big difference to continue our drive for course care.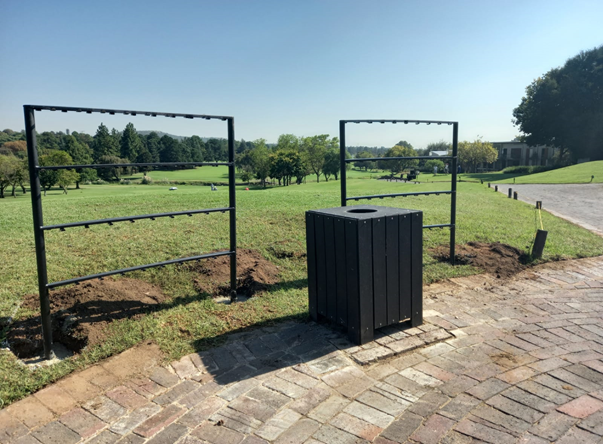 We are also adding new signboards, with the sandbag stands, which will set out the competition format, local rules, and the marshal on duty information, amongst other things. All players will get a complimentary sandbag when teeing off, which can be dropped off post your round. The cigarette butt containers with clips will also be added to the stand for smokers. Please do not flick your cigarette butt onto the course or into gardens.
GAUNTLET CHALLENGE STONE UPGRADE
The Gauntlet stone is also being upgraded. Over the last couple of years, we have seen numerous name plaques being removed from the stone. The new layout will not make this possible. The new UV-protected vinyl is printed on a 3mm thick silver Di-Bond sheet. The mock-up is already on the stone and the final product will be placed on the stone once updated and approved.
Happy golfing,
Francois

We always encourage communication between our members and the Club. If you have any comments or questions, please don't hesitate to either contact our CEO, Francois Swart at

ceo@randpark.co.za

or our Club Captain, Derek McGowan at

captainslog@randpark.co.za

.



We have implemented a lot of changes in the past few months and this is just a general reminder of what needs to be managed by all members.
As you are well aware, golf is currently at an all-time high, and the demand for tee-off times, especially in our peak periods, is greater than ever. The winter tee sheet will start from the 1st of May and this will have a huge effect on the number of players we can accommodate on the timesheet, especially over weekends. During the winter months (May, June and July), the tee-off times will be as follows:
AM field: 06h46 – 08h30 (24 x 4balls per course) – max players for AM field: 192
PM Field: 11h22 – 12h50 (22 x 4balls per course) – max players for PM field: 176
The maximum total on a day will be 368 players, compared to summer tee sheets where we can accommodate 460 players.
BOOKING PROCEDURES

• All booking emails must be sent to

all three booking ladies

:

enquiries@randpark.co.za

;

admin@randpark.co.za

and

golfadmin@randpark.co.za




•

Emails for bookings will only be considered on Fridays from 17h00, two weeks prior to the requested Saturday.


•

We cannot always guarantee that your requested time will be honoured as we are limited to tee-off times available and we must accommodate all members, on a rotational basis.


•

Please also understand that the ladies do their best, at all times, to accommodate members and they deal with a lot of bookings, and changes, each week. We therefore request, that you finalise your players as best possible, to avoid back and forth calls and mails, as this also reduces the chance of them making a mistake.


•

If you make changes to your tee time and a cart is booked under the person's name you are changing, then you must rebook the cart under the new person you added. If you make these changes without rebooking the cart, it will not be available on the day.



Booking Procedures for other Member Categories and Guests of a Member:


Members are still not allowed to book for guests during our peak periods. Bookings for guests will only be allowed from 14h00 on a Thursday prior to the Saturday, and members

are not

allowed to use their own names, or someone else's to reserve a booking for a guest. All changes to the timesheet must be done as soon as possible. If a guest of a member does replace a member within the 4-ball, the information must be updated in the reserve slot and must be done 24 hours before the booked tee-off time. All special booking requests may be forwarded to the Senior Golf Manager for approval.

Junior/Graduate/Weekday members wishing to play on a Saturday may only be booked on Thursday from 14h00 onwards. The normal playing fees as per their category will apply:

•
Saturday AM: R350 Green fees


•

Saturday PM: Included in membership fees


•

Sunday AM: Included in membership fees


•

Sunday PM: Included in membership fees


All other membership booking restrictions, including weekday members, will remain unchanged – bookings will open at 14h00 on a Thursday afternoon.

We request that premium members are booked first as this forms part of their membership benefits and other members in other membership categories should not take preference over a premium member within a group. If graduate or junior members are repeatedly booked with a group, without a valid reason or permission, they will not be allowed to play.



EASTER RYDER CUP



This was the first time we did a little Ryder Cup over Easter and it was very well-supported. We had a great mix of players in the field, from the older members, husbands and wives and even a few youngsters as well, which made this event such a great success. The team captains were as follows: Team South Africa: Gary Gillingham (C) and Darryl Burne (VC) and for Team Europe: Matt Bamber (C) and Craig Dixon (VC). The teams consisted of 20 players with a few reserve players as well. The format was Matchplay - Day 1 Betterball Matchplay, Day 2 Foursomes and Day 3 was Individual Matchplay. Team Europe started off very strong and took a demanding lead after the first round winning 6.5 – 3.5. Unfortunately, Team South Africa started off on the back foot and was desperate to make up a few points on the second day. Team Europe on the other hand had a different plan and executed it to perfection, securing another good win during the Foursomes. Going into the final day Team Europe only required six points to win the Easter Ryder Cup, and boy, what a result for Team Europe. They managed to win the Easter Ryder Cup by 19 points. The overall result was 29.5 – 10.5.

Well done to all players, it was great to see the "Gees" between players after the round and the spirit in which the event was played.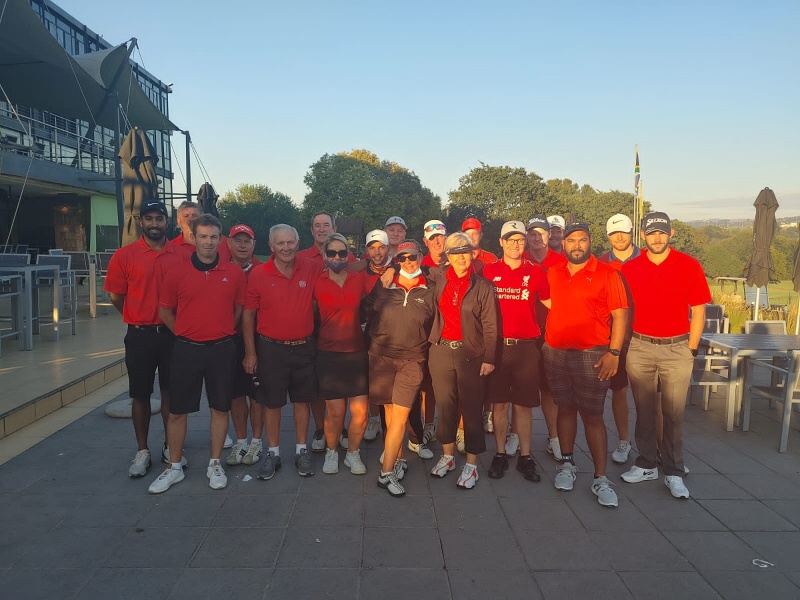 Team Europe
BOS ROUND 2
The second round of BOS is scheduled to be played on Saturday, the 24th of April. All captains are reminded to please submit your team to the booking ladies as soon as possible. The following teams will battle it out on Firethorn:
| | | | | | | |
| --- | --- | --- | --- | --- | --- | --- |
| Future Dad Bods | Mixed Crabs | | vs | | Legs | 11:54 & 12:02 |
| Snakepit | Ruff Ryders | | vs | | Musketeers | 08:22 & 08:30 |
| | King Crabs | | vs | | The Divas | 11:38 & 11:46 |
| | | | | | | |
| | Kwaggas | | vs | | Shags 1 | 12:10 & 12:18 |
| | SADS | | vs | | Tiger crabs | 07:50 & 07:58 |
| | | | | | | |
| | Kianga | | vs | | BAGS | 12:26 & 12:34 |
| | LGA | | vs | | Swart Mambas | 11:22 & 11:30 |
| | Ratpack | | vs | | Klein Vuisies | 07:34 & 07:42 |
| | | | | | | |
| | Cheetahs | | vs | | Nags | 08:06 & 08:14 |
| | | | vs | | Trojans | 07:18 & 07:26 |



RULES OF GOLF



The R&A Rules of Golf only consists of 24 rules. Yes, 24 rules for a game that is played by millions of people worldwide and surely applying these rules cannot be that difficult. This is where it becomes tricky, applying the correct rule and penalty if you are in breach of the rules. Even Professional golfers get it wrong from time to time, and you will always see that if a Professional player is in doubt about a ruling, they will call a rule official to assist with the correct ruling. Unfortunately, amateur golfers playing in a normal club competition don't have the luxury of having a rules official on the course at all times to assist with a tricky ruling and will generally consult with their playing partners or with the Golf Office after the round. So, for us regular golfers playing week in and week out with friends, it is important to know the basic Rules of Golf and to have a Rules of Golf Book in your bag at all times. With this being said, there are some rules that still get broken without us realising it is against the rules and they are as follow:



Rule 8.1 – Approving conditions affecting the stroke


There are so many examples of this, pressing down behind your ball, breaking a few branches with your practice swing, flattening grass behind your ball is just to name a few. So, be very careful not to improve your lie and ensure you understand the rule as this might lead to a two-stroke penalty in Strokeplay or loss of hole in Matchplay.



Rule 7.3 – Lifting your ball to identify it


The biggest mistake players make is they fail to mark their ball before lifting it. The rule clearly states: "The player may lift the ball to identify it (including rotating it) but the spot of the ball must first be marked …". The ball is not allowed to be cleaned and the lie must be recreated when placing it back.



Rule 18.3 – Provisional ball


If you intend to play a provisional ball, you must announce that you are going to play a provisional ball. The word "Provisional" must be used before you proceed to hit the shot or you must clearly indicate that you are playing the ball provisionally under Rule 18.3. Do not use phrases like: "I'm going to re-load", "I am playing another one". If you do not follow these requirements, you have put the ball in play under a penalty of one stroke and the original ball is lost. If you do play the original ball and did not follow the rule you are playing the wrong ball and must be corrected under Rule 6.3c



Rule 16.1 – Abnormal course conditions, GUR (Including immovable obstructions)


This is probably the rule that gets broken the most – taking relief from abnormal course conditions or known as GUR. The nearest point of relief is not the point where a golfer gets the best relief. The nearest point of relief must be determined by the nearest point in the general area away from the abnormal course conditions.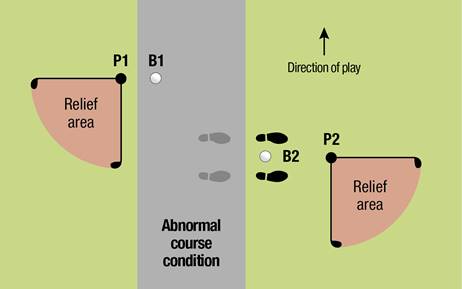 DRIVING RANGE
Complimentary balls at the range are a great value add for premium and graduate members, and we will continue to offer complimentary warm-up balls before you tee off. However, we will be charging a flat fee of R30.00 per bucket, for 100 balls and R15.00 for 50 balls. This is still a 70% discount on normal member bucket prices for the two respective categories and helps cover the increased cost of operating the range.
From the 1st of April all golfing members will have the option to add unlimited buckets to their monthly debit orders:
•

Premium, Executive, Professional & Weekday Categories – R400 / month


•

Graduate, Junior & Little Pro – R200 / month (7 am to 2 pm)

Please contact Nadja at

membership@randpark.co.za

or Felicia at

marketing@randpark.co.za

for assistance.

MASTERS WEEKEND
One of the biggest and most exciting majors will be played this weekend – The 2021 Masters.
As we have done in the past, we will be playing off the Masters scorecard this coming weekend, for example – The par 3 stroke 8/12 8th hole on Firethorn will play as a Par 5 stroke 7 on Saturday as per the Masters Scorecard – this is great fun and always well-supported.
Both courses will play off the same pars and strokes as per the Masters Scorecard and the format will be Individual Point Stableford.
In support of the Masters this weekend, we kindly request that players try and wear something green this coming Saturday.
Everyone that played in the

Newbee Golf Day

on the 26th of February must please re-book.

Bring your team down to the Driving Range and have a bit of a golf party. Inrange+ is an experience for every person, not just golfers. Come play!

The pro golfer, the newbie, the "I've only ever tried golf once" person and everyone in between can now have fun with Inrange+, a unique golf experience that merges the real driving range with entertaining golf games. There are four different games and you can get up to four people per bay. At the end, a winner will be crowned.

For more info on our fun packages call Leanne on

011 215 8600

or

clubevents@randpark.co.za

.
Have a great weekend
Stay Safe, Healthy & Happy!
The Randpark Team
This mail was sent to {{contact.contact_email}} by Randpark Club and is provided as a service for the members and guests of Randpark Club and has been supported and sponsored by advertisers in this email and our partner suppliers. For any queries contact us on 011 215 8600.

Sent on behalf of Randpark Club by
RetailTribe: Unit 8 | Blaauwklip Office Park | Stellenbosch | 7600 | 021 880 2693