MEMBERS AND GUESTS

THE CLUB


Dear Member,

Click

Graduate & Junior Club Championships

or

NewBee Golf Day

to view images from the two events.

The second round of BOS took place on Firethorn this past Saturday. It was an early and cold start for some teams, but the weather turned out to be absolutely perfect for golf. The Battle of the Schools is one of the biggest and most fun events for our members, and it is always great to see the schools having a few drinks and laughs after golf. We would like to thank our members for supporting this great format. Well done to all our teams that played this weekend and the results were as follow: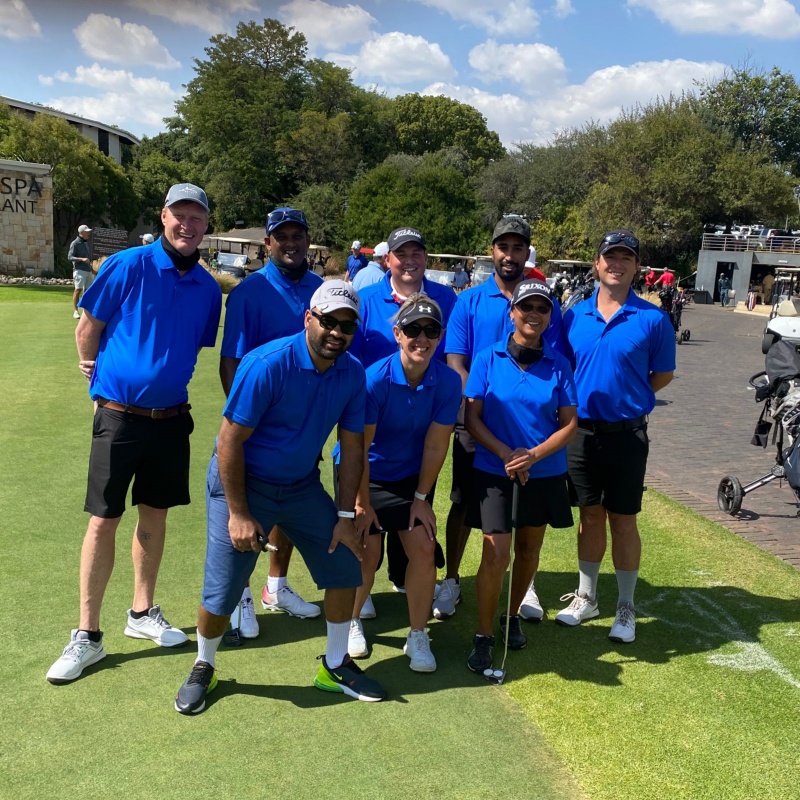 Mixed Crabs
Round 3 of BOS will be played on the 29th of May on Bushwillow and we wish our teams all the best of luck.
Standings after Round 2:
RULE OF THE WEEK
We have covered a number and some of the most common rules of golf in the newsletters. As we have mentioned, there are 24 R&A Rules of Golf, which is not a lot, but applying the correct rule can be very tricky. There is a good old saying in golf "Play the course as you find it" and that simple phrase comes from the very first rule in Golf: "The Game of Golf". Rule 1 covers the main principles of the game for a player and can be broken down into three points:
•
Play the course as you find it and play the ball as it lies – 1.1 – The game of Golf
•
Play by the Rules and in the spirit of the game – 1.2 – Standards of Player Conduct
•
You are responsible for applying your own penalties if you breach a rule so that you cannot gain any potential advantage over your opponent in Matchplay or other players in Strokeplay. – 1.3 – Playing by the Rules
This rule is very simple and all golfers must ensure they are familiar with it.
Click here
to view a full description of each point.
Entries for this year's Club Championships are filling up quickly for Premium, Executive & Professional members. Please book online and ensure that your member cards are topped up. Don't forget to also book the Sunday dinner for you and the family online!
It promises to be a weekend filled with fun and loads of entertainment.
Your Club Championships Weekend Include:

•

Two days of golf


•

Warm-up buckets at the Range with Inrange


•

Hospitality Station, sponsored by CMH Volvo Cars Westrand


•

Grab & Go Halfway House on both days


•

Win your part of R50 000 worth of prizes, sponsored by Global Golf


•

A chance to win R25 000 for a hole-in-one on 17th Firethorn & 13th Bushwillow


•

Live entertainment on Friday & Sunday. Bring the family!


•

Chipping Competition on Friday with Srixon


•

VIP Ride & Drive Experience with CMH Volvo Westrand, collecting you from home and bringing you to the club




Dinner:


We would like to invite you and your family for a prize-giving dinner on Sunday, 16 May from 17h00 with informal seating due to Covid compliance.


•
Additional Cost: R205 pp
•
Children under 12 – ½ price
The total cost for a great weekend with friends and family only R500 pp, which includes entry and dinner. Entry only will be R295 pp.
Book online via MyClubAccount. Register or login to the app or website. There will also be entry sheets at reception and on the notice board. Once you have put your name down, you will receive a payment link.
Eight easy steps to follow:
Click here and login into MyClubAccount, click on Events & Ticketing.
Select Club Championships, Book now.
Select your membership category entry with either unlimited golf or pay as you play (PAYP), purchase your ticket. Only one entry per member.
Book for prize-giving dinner on Sunday for yourself and your family. Select playing member dinner tickets and additional family member tickets for your guests.
Click add tickets.
Click member search for your pre-loaded club details or fill in the form, click add to cart, and check out.
Click on the grey box on either your refunded club card – ensure it is topped up or on your personal bank card and follow bank prompts.
Your club champs entry is confirmed once payment has been made and confirmed. An email confirmation with your ticket will be emailed to you.
Please
click here
to view the special Mother's Day Lunch Menu. Make your booking
here
, click Events & Ticketing.
Please
click here
to view the Four Course Tasting Menu. Make your booking
here
, click Events & Ticketing.
Have a great week
Stay Safe, Healthy & Happy!
The Randpark Team