18 MARCH 2021 | ISSUE 23

THE GOOD LIFE
On the Course | Off the Course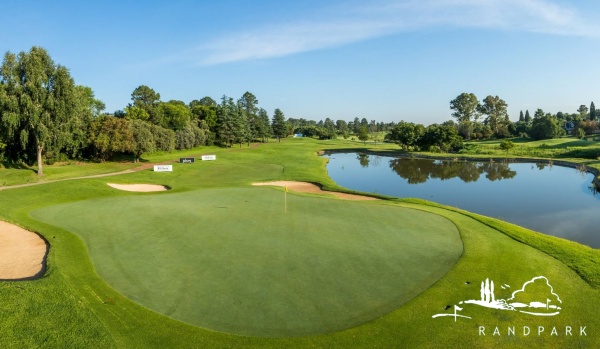 THE CLUB

Dear Member,

We have heard a lot of success stories in the industry of late and it is reassuring that membership, in most clubs, are increasing, not to mention rounds of golf. We are very privileged to have seen a positive growth this past year from beginners to professionals, young members to older members, members who have returned to Randpark, after leaving the club, but most of all, retaining all our loyal members. We value each and every member, and your contribution to the "gees" that sets us apart from other clubs, the comradery that makes us look forward to another day on the course, and most of all, driving the growth of this wonderful game called golf.

As a club, we would like to thank you for your continued support and loyalty.

We have sent out all pro-forma invoices to members and would like to remind you that subscriptions are due from the 1st April 2021. If you have not yet been in touch with Nadja or Felicia, then please contact them to ensure that your renewal process is a smooth one.

There are a few key changes being implemented on the 1st April, which was communicated in the member update on the 19th February.

Randpark has always been very generous with member's discount on F&B, due to the fact that we attracted many events, functions and conferences to the Club. This has become more difficult this past year and it is important that we revise the current discount structure, for the foreseeable future. This is by no means taken lightly and will be done, together with the new menu selection, which includes drinks, to ensure that the offering remains great value for money.

The new membership discount structure will be 10% for food & beverage, opposed to the 15% offered before.




A recent beverage survey conducted by CMASA (Club Managers Association of Southern Africa), showed the pricing of key line items of alcohol and soft drinks within clubs. We added Randpark's visitor and member's prices, using the new 10% discount structure as a comparison and found that we are still adding great value to members, when we compare the pricing of peer clubs with our new pricing.
Complimentary balls at the range are a great value add for Premium members and Graduate members, and we will continue to offer complimentary warm-up balls before you tee off. However, we will be charging a flat fee of R30.00 per bucket, for 100 balls. This is still a 70% discount on normal member bucket prices for the two respective categories and helps cover the increased cost of operating the range.

The overall value at the range is unquestionable, especially with Inrange, and we look forward to seeing this experience grow in years to come.

Unlimited Range Buckets are also now available



From the 1st April all golfing members will have the option to add unlimited buckets to their monthly debit orders:


•

Premium, Executive, Professional & Weekday Categories – R400 / month


•

Graduate, Junior & Little Pro – R200 / month (7am to 2pm)


Click here

to listen to The CEO Golf Podcast. Francois has a chat with Nick Longley, Co-Founder and Commercial Director of Inrange® about Randpark's Inrange® facility - where it started, how it works and what to look forward to.


Happy golfing,
Francois

We always encourage communication between our members and the Club. If you have any comments or questions, please don't hesitate to either contact our CEO, Francois Swart at

ceo@randpark.co.za

or our Club Captain, Derek McGowan at

captainslog@randpark.co.za

.

Kyle Henenne and Morne Steyn are students of the Randpark Elite Golf Academy. They won the Saturday Betterball Competition on 48 points with rounds of 77 and 88. They represent Randpark Junior League and these two young men definitely have a great future ahead of them.

The second round of the Betterball and Individual Knock-outs are just around the corner. Our ladies at reception have made all the bookings for the players on the scheduled dates as per the draw. If you have made alternative arrangements with your opponents, please get in touch with the booking ladies to ensure we do not have any duplications on the system. Players are reminded that the fixture may not be moved to a later date, but can be played before the set date. Only in the following event may a date be extended:
Extensions will be granted to players who are selected to represent the Club at Club level, i.e. League, Provincial or National level. Furthermore, should the league fall on a Sunday, the player will be granted an extension even if the knockout fixture is scheduled for the Saturday, and he / she so wishes to withdraw from golf on the Saturday because he / she is representing the Club, Province or Country on the Sunday.
Creek 9
What a little gem of a course, we have seen a big increase in rounds over the last couple of months at Creek 9. Our 9-hole mashie course is ideal for beginner golfers, family outings and a starting point for our junior golfers. What makes Creek 9 so special is that there is no pressure of playing in a competition, it's a great facility to practice your iron play and getting familiar on the Rules of Golf and Golf Etiquette. In general, the course etiquette is very relaxed and there is no need for bookings – Pitch and Play. We do, however, request that you take care of the course at all times, please repair your pitch marks, rake the bunkers, try and maintain a good pace of play, do not litter and do not dispose your cigarette butts on the course. Please note that a maximum of four players will be allowed per group and no 5 or 6 balls will be allowed.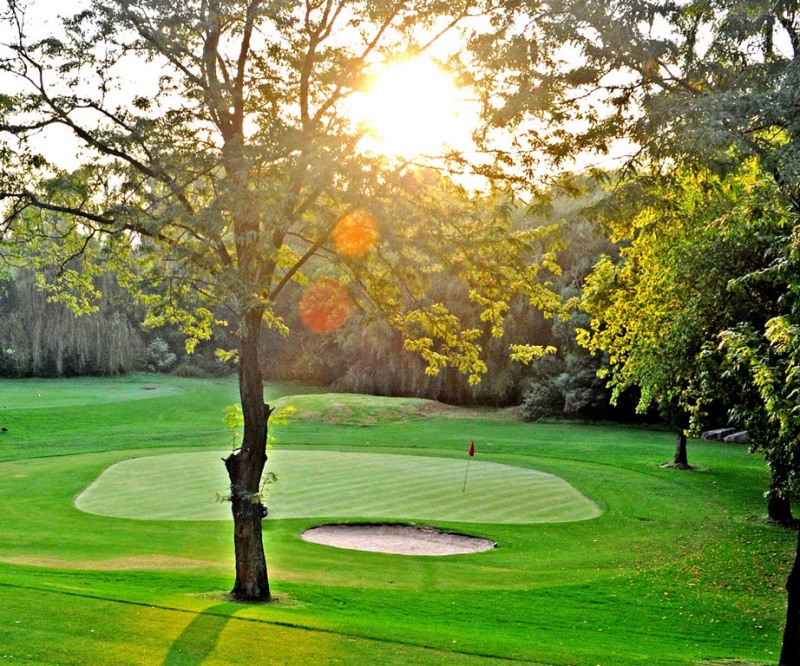 Small groups can be accommodated by arrangement. The venue is ideal for team building events or just to get together with a few friends to play a quick 9-holes. For any information about group bookings, please contact
events@randpark.co.za
.
9 Holes


18 Holes

- R60
- R120


Visitors' rates:
Weekdays:
•

Scholar
• Pensioner
• Adult


- 9 Holes: R65 / 18 Holes: R90


- 9 Holes: R75 / 18 Holes: R110
- 9 Holes: R95 / 18 Holes: R125

Weekends:
•

Scholar
• Pensioner
• Adult


- 9 Holes: R75 / 18 Holes: R150


- 9 Holes: R85 / 18 Holes: R150
- 9 Holes: R95 / 18 Holes: R150

Additional Information:
•

Club Hire
• Pull Trolley
• Hours



- R50 per set


- R50 per trolley
- Tuesday to Sunday (closed on Monday),
07h00 until 16h00 – course closes at 17h00

• Season Ticket also available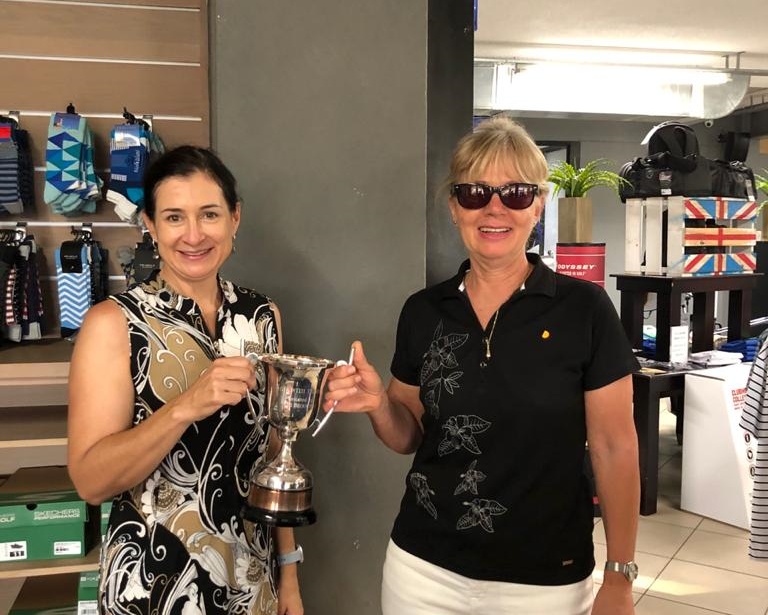 Congratulation to Mari Naude and Gaby Lübeck who won the
Beckwith Trophy
In anticipation of an exciting Masters week in April, we will be running a

Raffle in the Golf Shop

. We are raffling off a Callaway MAVRIK Mini Staff Bag and a box of Callaway Chrome Soft Balls valued at R8 840. Tickets are available in the golf shop for R100 each. The draw will take place on

Monday, 12th April

.

Everyone that played in the

Newbee Golf Day

on the 26th of February must please re-book.



Extension of no. 4 Bushwillow turning circle

| | |
| --- | --- |
| 9th Firethorn paving levelled | New distance markers Firethorn. Still waiting for small-sized discs that fit on 7th Firethorn and Bushwillow |
Bring your team down to the Driving Range and have a bit of a golf party. Inrange+ is an experience for every person, not just golfers. Come play!

The pro golfer, the newbie, the "I've only ever tried golf once" person and everyone in between can now have fun with Inrange+, a unique golf experience that merges the real driving range with entertaining golf games. There are four different games and you can get up to four people per bay. At the end, a winner will be crowned.

For more info on our fun packages call Leanne on

011 215 8600

or

clubevents@randpark.co.za

.
Have a great weekend
Stay Safe, Healthy & Happy!
The Randpark Team