MEMBERS AND GUESTS

THE CLUB


Dear Member,



One of the Most Exciting Club Champs Ever Coming Up this May!



This year's Club Championships promise to be a weekend filled with fun and loads of entertainment.
Club Championships Weekend Include:
• 2 Days of Golf
• Warm-up Buckets at the Range with Inrange
• Hospitality Station Sponsored By CMH Volvo Cars Westrand
• Grab & Go Halfway House both days
• Win your part of R50 000 worth of prizes sponsored by Global Golf
• A chance to win R25 000 for a Hole-in-One on 17th Firethorn & 13th Bushwillow
• Live Entertainment on Friday & Sunday. Bring the family!
• Chipping Competition on Friday with Srixon
• VIP Ride & Drive Experience with CMH Volvo Westrand collecting you from home and bringing you to the club
Dinner:
• We would like to invite you and your family for prize giving dinner on Sunday, 16 May from 17h00 with informal seating due to Covid compliance
• Additional Cost: R205 pp
• Children under 12 – ½ price
Total cost for a great weekend with friends and family only R500 pp, which includes entry and dinner. Entry only will be R295 pp.



Tournament Conditions


Entries are limited to 360 players
Divisions will be based on the following handicap indexes, they may however change due to the number of entrants per division:
MEN
A Division +6 – 3.9
B Division 4 – 9
C Division 9.1 and above
LADIES
A Division below 8.1
B Division 8.2 – 12.6
C Division 12.7 – 16.9
D Division 17 and above
• All handicaps will be calculated on Thursday, 13 May 2021. This will be the official handicap for the tournament. The print out of the handicaps will be available in the golf office.
• Closing date for entries will be Friday, 11 May 2021 at 17h00 or once all available entries have been booked. No late entries will be accepted.
• Any player cancelling, after the closing date of entries, will be charged the competition fee.
• Members must be in good standing to participate.
• Premium members have preference when booking.
• The field is limited to 360 players. A waiting list will be created once the limit has been reached.
• All players (except juniors) will be allowed to make use of a golf cart for day 1. Players who are seeded in A-Division (top 15) are the only players who will not be able to make use of a golf cart on day 2.
• Distance measuring devices will only be allowed if it measures distance only. If a player uses a device that measures any additional factor that is not regarded as 'public information', this player will be disqualified.
Entries are now open for Premium, Executive & Professional members. Payment for your entry must be complete for your entry to be valid.
Book online via MyClubAccount. Register or login to the app or website. There will also be entry sheets at reception and on the notice board. Once you have put your name down you will receive a payment link.
8 Easy steps to follow:
1.
Click here
and login into MyClubAccount, click on Events & Ticketing.
2. Select Club Championships, Book now.
3. Select your membership category entry with either unlimited golf or pay as you play (PAYP), purchase your ticket. Only one entry per member.
4. Book for prize giving dinner on Sunday for yourself and family. Select playing member dinner ticket and additional family member tickets for your guests.
5. Click add tickets.
6. Click member search for your pre-loaded club details or fill in the form, click add to cart and check-out.
7. Click on grey box on either your prefunded club card – ensure it is topped up or on your personal bank card and follow bank prompts.
8. Your club champs entry is confirmed once payment has been made and confirmed. An email confirmation with your ticket will be emailed to you.
Weekday, Graduate & Junior member entries will open once we have accommodated all our Premium, Executive & Professional members.
If you have any issues please contact 011 215 8600 Leanne clubevents@randpark.co.za, Tracy
functions@randpark.co.za
or Gaby
events@randpark.co.za
to assist you.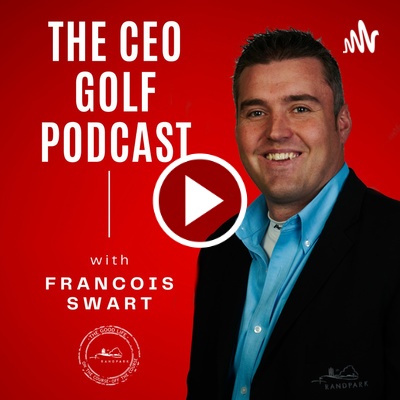 Listen to the most recent episode of The CEO Golf Podcast

Seasons of Change at Randpark Club
Bridge on Bushwillow – 8th Hole

The design of the replacement bridge on Bushwillow's 8th hole has now been substantially completed. The intention is to have the new bridge looking like the previous one, but with features that are required for current safety and structural soundness incorporated into the design.

We are planning to build the new bridge in the winter, when the weather will be more benign for the project. One of the main concerns at this time is the availability of steel in the South African market, which is experiencing a shortage and with imports being charged an import tariff, this is going to be a critical part of determining when we can commence work on the bridge.

Our insurers are working with us on the project and we are confident that we will be able to have a new bridge in the spring. In the meantime, we appreciate the patience of our players. The temporary bridge has helped a lot to ease the flow of traffic around the seventh and eighth holes.
Happy golfing,
Francois

We always encourage communication between our members and the Club. If you have any comments or questions, please don't hesitate to either contact our CEO, Francois Swart at

ceo@randpark.co.za

or our Club Captain, Derek McGowan at

captainslog@randpark.co.za

.

Beverage Price Increase


Following the excise tax increase which was announced on the 24th of February, which is well ahead of inflation, the below products will be increasing effective 1 May 2021:

Heineken Draught – 5.2%
Windhoek Draught – 7.4%



Randpark App - Push Notifications for Golf Bookings & General Information


The push notification services have been restored and we would like to apologize for any inconvenience this may have caused.



Randpark Club Menu


Tastes evolve, but classics stand the test of time. Chef Sihle is working on a new fun menu full of flavours. Below is a little peak at his Signature Dishes. Watch this space as we will be launching his menu on the 1st of May.
Congratulations to the Winners – Well Done Ladies!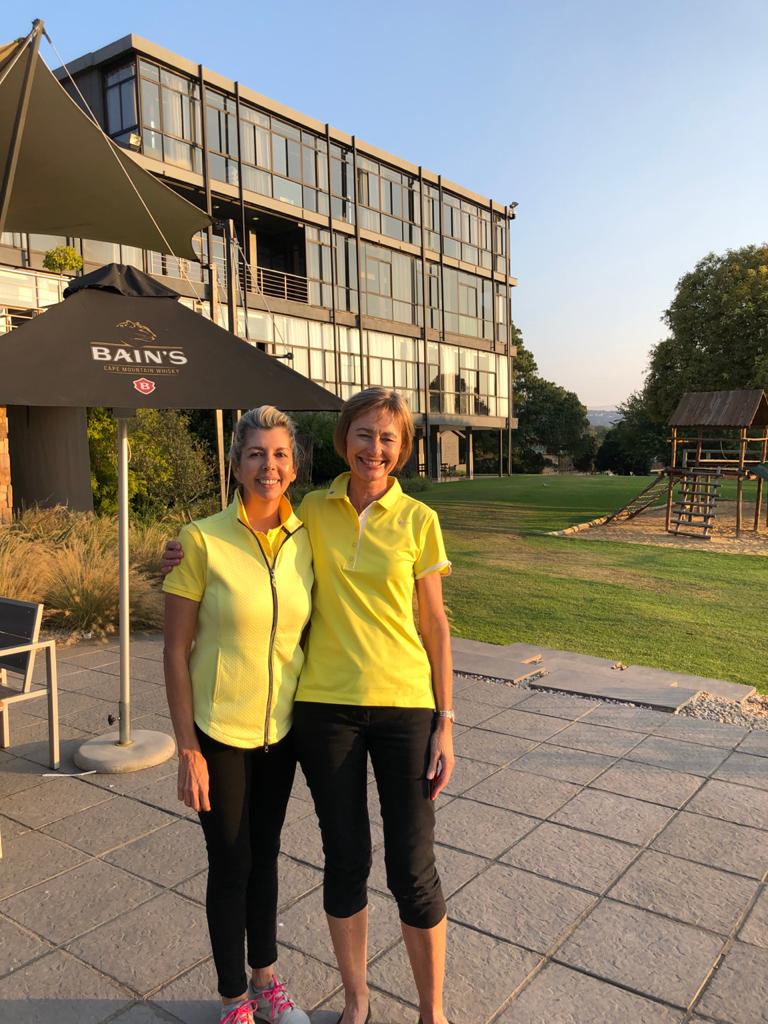 Winners of the Genny Budler Trophy –
Jackie Adami & Elize de Wet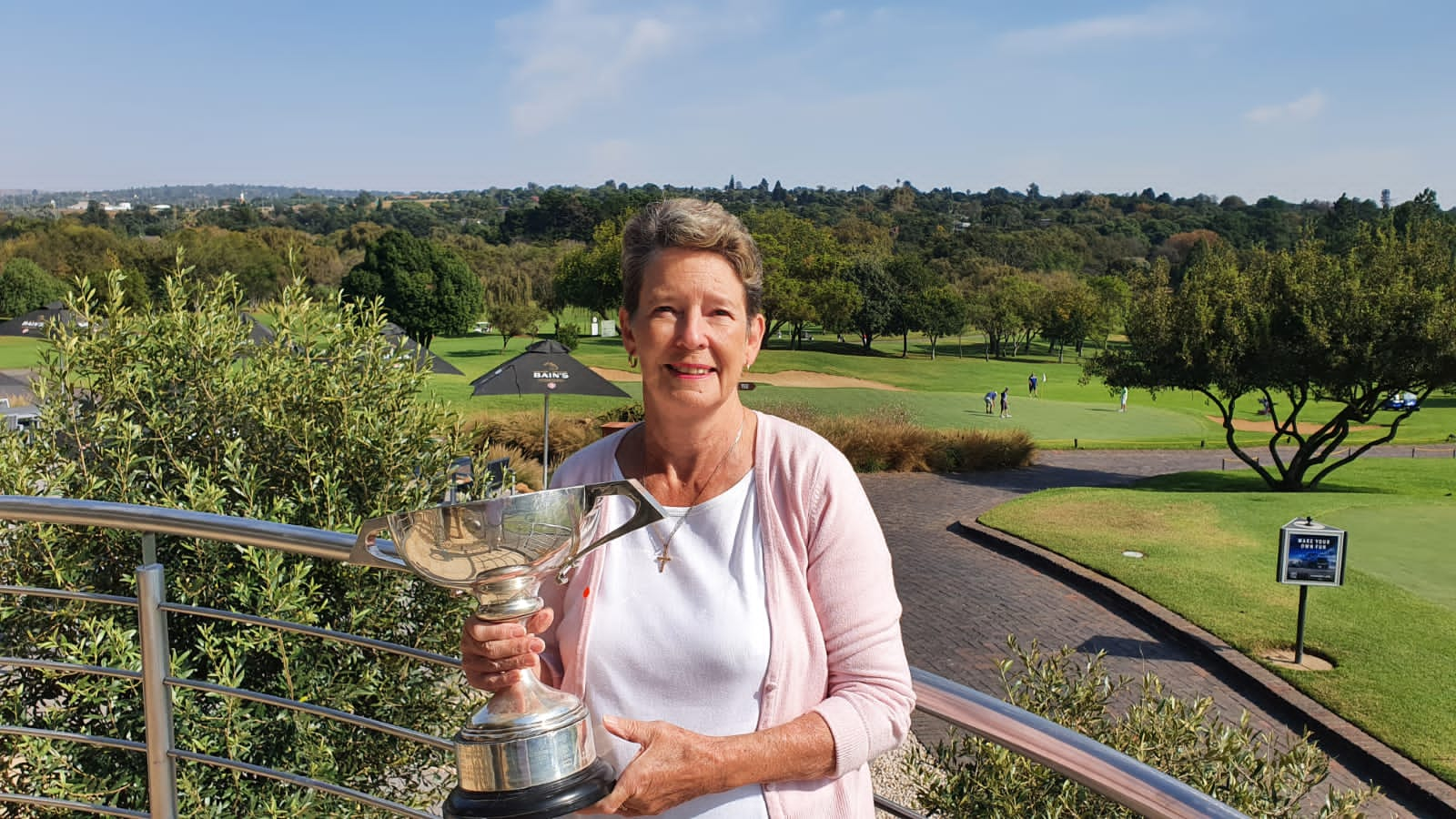 Winner of the Goldiam Cup (played over two weeks) – Choekie Thompson
Rules of the Week


Since the updated R&A Rules of Golf were implemented back in 2019, players are still not taking full advantage of the new rules, which in some cases benefit the golfer on the course. Some players are still playing according to the old rules and often get rulings wrong when on the course. Here are a few rules that you can use to your advantage during your round – and it's all within the Rules of Golf:
• Players are allowed to ground their club in penalty areas (hazards) this includes practice swings. Players must remember that they can't do anything to improve your lie.
• You are allowed to move loose impediments in penalty areas. Back in the "Old" days, players were not allowed to move any loose impediments when a ball was in a penalty area. Players are now allowed to remove any loose impediments, including stones and leaves. Just a reminder, if the ball moves a player will receive a one shot penalty, so be very careful when moving loose impediments.
• All stones in a bunker may be removed as long as the ball doesn't move or you improve your lie. Before 2019 this rule used to be part of general local rules that could have been implemented by the committee if needed, now it forms part of the Rules of Golf and players may take full advantage of the rule when playing any course.
• You can get free relief for an embedded ball in the rough. Before the rule changed in 2019, if your ball was plugged in grass that wasn't cut to fairway height or lower, you either had to take an unplayable lie or try your best to hack it out of the lie. Players must ensure the ball broke the service and is clearly plugged in its pitch mark. It is still the player's responsibility to inform his playing partners that the ball might be plugged, and that the position of the ball is marked before lifting it.
• Ball moved when searching for it: as we go into our winter months, our beautiful trees on the courses start losing their leaves and searching for your ball can be very challenging. In the process of searching for your ball, you might by accident move the ball. There is no penalty if this happens, but the ball must be replaced to its original position. Just a reminder, time limit to search for a ball is only 3 minutes.
• First tee nerves are very difficult to control, especially in big tournaments or when a few golfers/mates are on the tee waiting patiently for you to stripe one down the middle. You stand behind the ball, try to block out what is going on around you, start your swing, and as you come down … nothing happens, the ball is still teed up and did not even fall off the tee – you just hit the funniest shot in golf – a "FRESHY". Does this count as a shot? The answer is no. If the ball stays within the teeing area, even if you cause it to move, you are allowed to re-tee without a penalty and give it another go. Only when the ball rolls past the tee markers, is the ball in play and the ball must be played as it lies.


Roger and his team displayed their maintenance equipment last Friday and members had the opportunity to meet the course team.
As the growing season comes to an end we no longer have to mow as frequently which frees up staff for projects and improvements. We have mowed down the native grass on Firethorn in preparation for winter as well as removing weeds and alien trees from the banks of the 2nd fairway on Firethorn.
We have also been busy with some small paving projects, namely levelling paving on the 8th and 6th on Bushwillow as well as adding a small pedestrian path on the back tee side of the 6th bridge. We have also improved the cart routing on the 12th hole on Bushwillow at the tee and green.
We have had an issue with small stones on Firethorns greens. These came in with the top dressing sand which we can only assume was contaminated by residue left in the delivery truck as it was only a small part of the stockpile. We have addressed this with our sand supplier and have also focused man hours on collecting the stones off the greens' surface.

There was also a serious sewage leak from Windsor west that came in through the storm water drain. The leak has been repaired and the municipality has dosed our river but it still needs to flush through the system to get rid of the polluted water.
Please

click here

to view the special Mother's Day Lunch Menu.
Have a great weekend
Stay Safe, Healthy & Happy!
The Randpark Team