Members and Guests

The Club
Dear Member,


Entries are open

.

Click here

to BOOK!

Payment for your entry must be completed online for your entry to be valid

.

If you have any issues, please contact

011 215 8600

, Leanne at

clubevents@randpark.co.za

, Tracy at

functions@randpark.co.za

, or Gaby at

events@randpark.co.za

to assist you.



Tournament Conditions:


Format
Strokeplay (Nett prizes) and Individual Stableford
Two rounds of 18 holes
Tees
Strokeplay: MEN – WHITE & LADIES – BLUE (both courses)
Stableford: Any tee box, handicap must be adjusted accordingly

All handicaps will be calculated on Monday, 28 June 2021. This will be the official handicap for the tournament. The printout of the handicaps will be available in the golf office.
The closing date for entries will be Monday, 28 June 2021 at 17h00 or once all available entries have been booked. No late entries will be accepted.
Any player cancelling after the closing date of entries will be charged the competition fee.
Members must be in good standing to participate.
All players (except juniors) will be allowed to make use of a golf cart.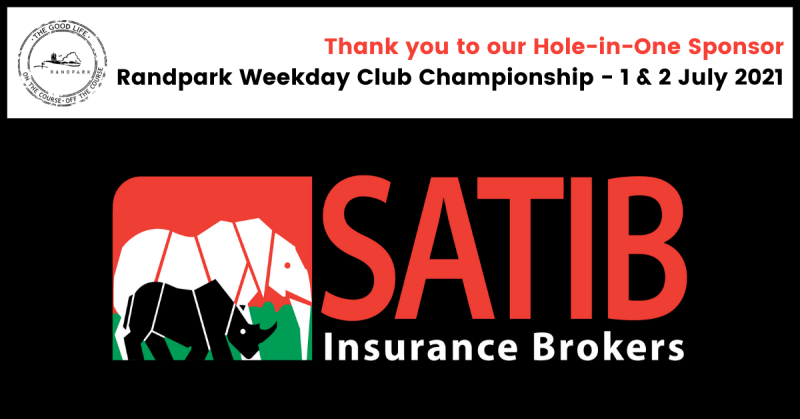 BOS
The next round of BOS will take place this coming Saturday, the 26th of June. We wish all our BOS teams the best of luck.
Please note that no tables will be allocated to the teams and please do not move tables together. There is a maximum of eight pax per table. Until further notice, there will be no prize-giving due to level 3 regulations.
Rule of the Week
As we mentioned in last week's newsletter, R&A does a Level 1 course online. This is a great way to assess your knowledge when it comes to the Rules of Golf. Three of the managers took some time this week to do the Level 1 course and they all passed. Well done to Albert, Rikert and Frans for completing their Level 1 Rules of Golf Course. Any member can take the test online and it would be great to get feedback from our members who have completed the Level 1 course.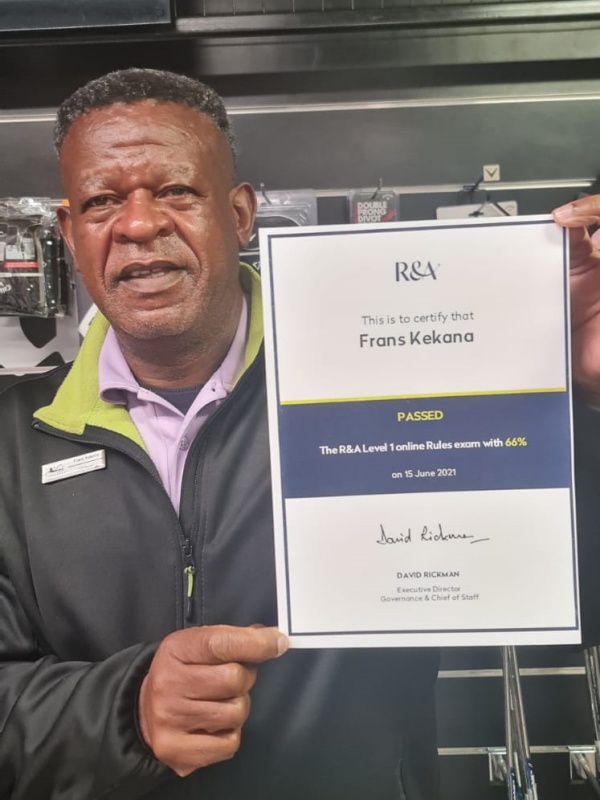 Congratulations
Well done to Zidaan Jeena, one of our junior members who once again achieved a top 5 finish. Zidaan finished in 5th place at the SA Kids Houghton Junior Open on Sunday, the 13th of June 2021.
Winter has dawned upon us and temperatures have hit an all-time low. Feeling cold? Well, Randpark Golf Shop has the Solution. Come and visit us here at the Randpark Golf Shop to see the amazing deals that we will be running on the day.
MOM'S NIGHT OFF specials to choose from this coming Tuesday:
Sit down or take-out from 5pm to 8pm (take-outs must be ordered with your service host).
•
Minestrone, topped with grated parmesan cheese and served with freshly baked rolls -
R30
•
Spanish Paella with mussels, chicken strips, peas, red peppers, white wine, tomato concasse, chorizo sausage and rice, topped with a grilled prawn and lemon wedge -
R90
•
Mozzarella, basil and sundried tomato stuffed chicken served with a fresh Greek salad and a mild vinaigrette -
R110
Click here
to book your table and
click here
to view the menu.
Have a great week
Stay Safe, Healthy & Happy!
The Randpark Team