12 July 2021 | ISSUE 60

THE GOOD LIFE
On the Course | Off the Course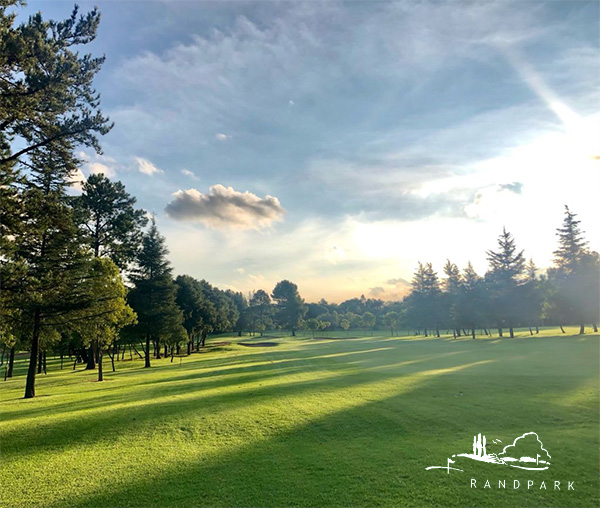 Members and Guests

The Club
Dear Member,



Booking Control & Verification System



We are putting a new booking control and verification system in place and kindly request all members to please follow the four easy steps below to ensure that our system is updated with a head and shoulder photo of yourself for identification purposes. We would appreciate if this process can please be completed by Sunday, the 1st of August 2021.



Step 1:


Go onto the Randpark Website and select Tee Time under Members Section.

Step 2:

Log in using your own username and password.

Step 3:
Click on your name displayed on the top right-hand corner of the screen and select Edit My Profile.

Step 4:
Click on change photo and upload a head and shoulder photo you are happy with. Click save.

Should you experience any difficulty uploading your photo, you can email a photo with your membership number, name and surname to Felicia at
marketing@randpark.co.za
or Nadja at
membership@randpark.co.za
.

Ultimate Golf
A race to the pin: no waiting for the opponent to take their shot
Ultimate Golf approached us a few months ago to feature Firethorn and Bushwillow as part of their free 3D golf simulation games. They currently feature real golf courses from Wolf Creek Golf Club, Temple Terrace Golf & Country Club, Fairmont Banff Springs and Harbour Town Golf Links for a world golf tour in stunning 3D.

We are proud to announce that 9-holes of Firethorn is now part of the exciting feature, with the remaining 9-holes and Bushwillow to follow shortly.



Key features:


• Real-time, synchronous play
• Unique Golf Royale mode — race to the pin vs up to 20 players
• Professional golf equipment — kit yourself out like a golf king
• Console-level, with stunning 3D graphics
• Realistic physics for a perfect golf simulation

Below are some images of the 1st and 2nd hole of Firethorn.
Click here
to see a playlist with a flyby of the 9 Firethorn holes that are currently in-game.

Watch this space as this very exciting venture unfolds!

You can download the Ultimate Golf App from the
Google Play Store
or
Apple App Store
.

Randpark Driving Range


If you have not been down to the Driving Range since it re-opened on Friday, please come and have a look at all the fantastic improvements.

Our 20 Inrange under-cover bays feature the latest Inrange and Inrange+ experience, with flight-tracking software and on-site touch screens, allowing for focused practice sessions and immersive multiplayer virtual rounds on some of the world's most famous courses.

Gimme Café offers a great selection of casual dining meals, served on the range or while seated at the Café. The Café offers unique meal items for the whole family, making the range experience not just a day of practice, but a fulfilled day of entertainment.

Progress on the Randpark Adventure Golf's 9-hole putt-putt course is coming along very nicely.

The last major of the year is around the corner, and for only R 100, you stand a chance of winning a brand-new set of Cleveland Zipcore Wedges. Be sure to come down to the Randpark Golf Shop and enter our British Open Raffle. The Raffle ends on 15 July and the Draw will be done on 18 July.

Take-Aways


You can now order your Club-favourites from Monday to Saturday between 11am and 7pm and Sunday between 11am and 4pm for take-away collection.

Contact

011 215 8600

... and voila - you're off to culinary heaven!


Click here
to view our takeaway menu.

Click here
to book your table and
click here
to view the menu.


Have a great week
Stay Safe, Healthy & Happy!
The Randpark Team
This mail was sent to {{contact.contact_email}} by Randpark Club and is provided as a service for the members and guests of Randpark Club and has been supported and sponsored by advertisers in this email and our partner suppliers. For any queries contact us on 011 215 8600.

Sent on behalf of Randpark Club by
RetailTribe: Unit 8 | Blaauwklip Office Park | Stellenbosch | 7600 | 021 880 2693