Members and Guests

Dear Member,
A Tribute from the Club
It is with great sadness that we inform you of the passing of
Joe Swart
and
Karen Wheller
.
Joe was a member of Randpark Club for 66 years. His son, Nick, remembers accompanying his father as a young boy when Windsor Park Clubhouse was accessed by a dirt road. Golf and Randpark Club was a major part of Joe's life.
Karen and her Enbaya Prepaid Meters team joined Randpark Club a few months ago.
We extend our sincere condolences and sympathies to both families and friends.
The Club

The current demand for golf is something I find very interesting, especially because it is a worldwide trend, as a result of this pandemic. We have seen a demand for rounds the past few weeks, which I cannot explain, and the big question is whether this trend will continue once the new normal returns, or if we will once again see clubs struggle for rounds and membership, as we did before?
One article I read stated :
"To put Covid-19's effect on golf in context, the last time the game experienced a spike of this magnitude was when Tiger Woods won the Masters for the first time in 1997. Legions of first-time golfer's been purchasing equipment and flocking to courses inspired by Tiger mania and the number of rounds played ballooned by 63 million over the prior year".
–
Forbes.com
The National Golf Foundation reported that rounds in the US have grown by 33.6% year to date (being end of May 2021). Equipment sales increased by 58% year on year. It would be interesting to see how South African clubs compare against these numbers, as I don't think we will be far behind, having heard some stats from peer clubs and the retail business.
We will continue to make the necessary changes to manage this current challenge and we will also focus on taking every opportunity to grow the game of golf.
Happy golfing
Francois
We always encourage communication between our members and the Club. If you have any comments or questions, please don't hesitate to either contact our CEO, Francois Swart at
ceo@randpark.co.za
or our Club Captain, Derek McGowan at
captainslog@randpark.co.za
.
Join the WhatsApp Group
Receive Randpark news updates via WhatsApp in two easy steps:
1. Add Randpark as a contact on your phone:
082 052 4767
.
2. WhatsApp us your first and last name. If you ever want to stop receiving event news, simply send us a WhatsApp with the message "STOP".
Please note that this WhatsApp number is operated from a computer and, unfortunately, is unable to receive any phone calls. Please contact the Club on
011 215 8600
for assistance.
World Golf Awards
We are proud to have once again been nominated for
SA's Best Golf Course 2021 in the World Golf Awards
! World Golf Awards™ serves to celebrate and reward excellence in golf tourism, world-class courses and golf destinations. Please
click here
to vote for your Club.
THANK YOU to everybody who donated to our Winter Clothes Drive. We will be handing out the clothes at the beginning of August, so if you still have something lying around, please drop it off in the box outside the Terrace Bar.
CGGU/Randpark Open Foursomes
The Foursomes will take place on Sunday, the 29th of August. It will be a 36-hole Foursomes Strokeplay tournament.
•
Open to amateur golfers who are members of a golf club affiliated to GolfRSA.
•
This event is limited to 44 pairings (88 players) on a first come first serve basis.
•
Players must enter in pairs, which can be male, female or a mixed pairing.
•
Firethorn morning field and afternoon field.
•
Morning field: 06h46 - 08h30 | Afternoon field: 11h22 - 12h50 off both tees.
•
Entry fee: R840-00 per team.
Please contact Leanne on
clubevents@randpark.co.za
for more information.
Please
click here
to download the entry form.
Please
click here
to download the Tournament Risk Mitigation Procedure.
Entries close at 12h00 on Friday, the 20th of August 2021.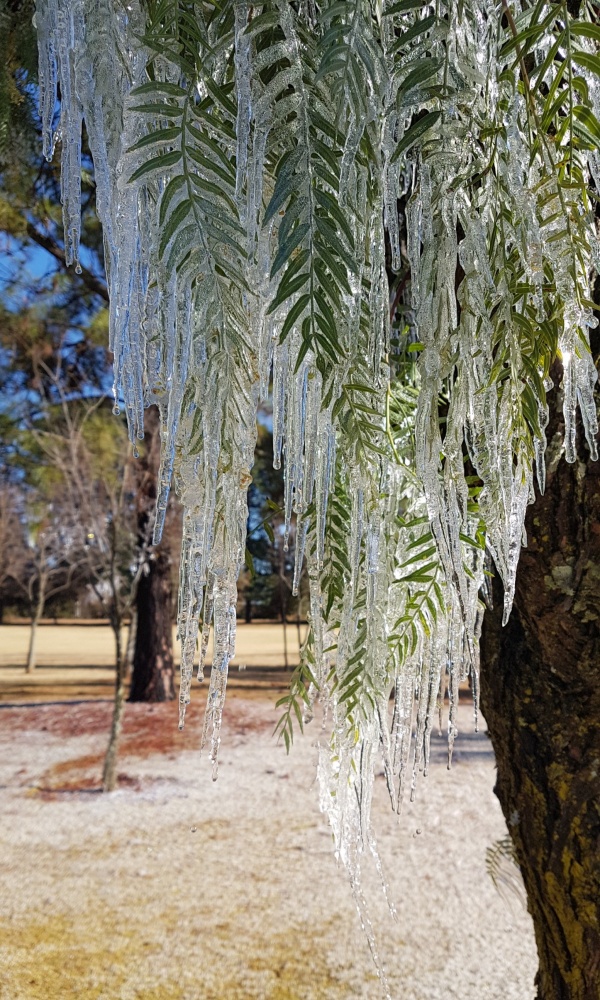 We've experienced some very cold conditions this past week. Here is a photo of Firethorn on Tuesday morning, courtesy of Frank Barlow.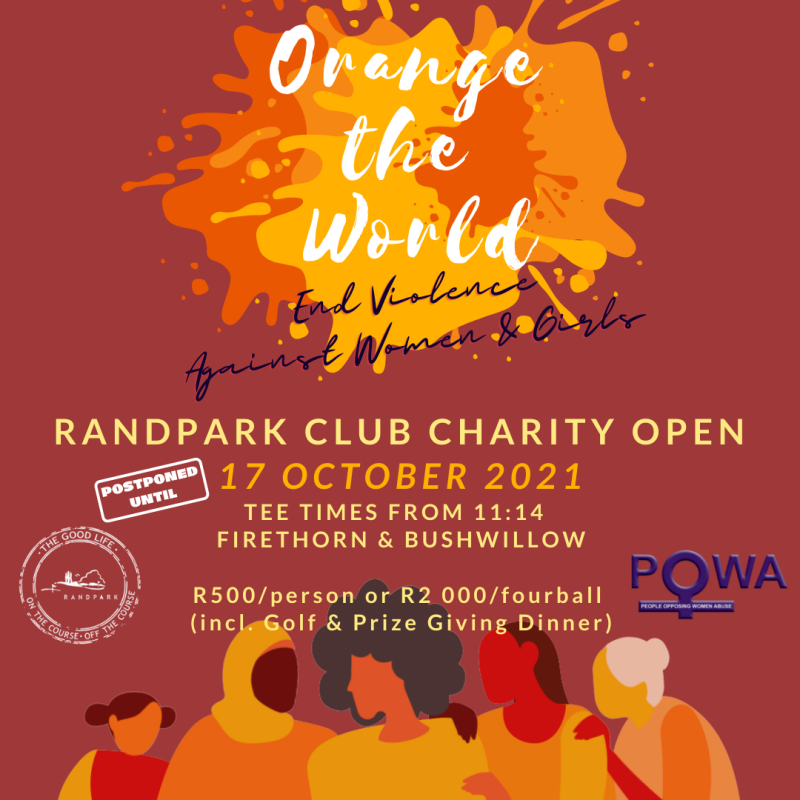 For BOOKINGS and/or SPONSORSHIP ENQUIRIES, please contact Debbie Gillings on

082 327 1725

or Jeanne de Power on

083 391 3910

.
Thursday Curry specials
Sit down or take-out from 5 pm to 8 pm (take-outs must be ordered with your service host)
Spicy Lamb Meatballs, simmered in a curried tomato sauce, served on fettuccine pasta -
R110
Beef Tagine with dried apricots and chickpeas, served on herbed couscous -
R110
Chicken Tikka Masala, a mild Indian spiced tomato-based curry with plain yoghurt and red onion marinade, served with fragrant rice -
R90
All curries served with sambals, poppadums, chutney, desiccated coconut, cucumber raita & mango achaar
Sunday Lunch specials
Please note orders for Sunday Lunch (take-away and those that will be enjoyed at the Club) must be placed by Saturday at 14h00. Contact
011 215 8600
to place your orders.
Lamb Roast Chimichurri with roast potatoes and a medley of baby vegetables, accompanied by a Madeira sauce
For 2 – R320 | For 4 – R620
Dessert - Malva Pudding served with warm custard/vanilla ice-cream
For 1 – R60 | For 4 – R220
You can now also order your Club favourites from Monday to Saturday between 11 am and 7 pm and Sunday between 11 am and 4 pm for take-away collection.
Contact
011 215 8600
... and voila - you're off to culinary heaven!
Click here
to view our takeaway menu.
Have a great weekend
Stay Safe, Healthy & Happy!
The Randpark Team