It is with great sadness that we inform you of the passing of Nico Russouw, who was a member of Randpark Club for 42 years. He was the twin brother of Hennie Russouw. We extend our sincere condolences and sympathies to his family and friends.
As usual, we have lots going on, especially on our courses. We have quite a lot of important information in this week's newsletter.
As you know, we have once again secured the Joburg Open Tournament from the 25th to 28th of November. Bushwillow will only be used for pre-qualifying rounds during the week of the tournament, and will then get some much-needed rest. A lot of focus will go into Firethorn in the next couple of weeks, which means a big push is needed now on Bushwillow to get a few areas up to standard. I am pleased to report that we have made a lot of progress.
• Quite a bit of work is being done to tie in cart paths and untidy areas. This includes the 8th, 12th and 13th.
• Stump grinding is complete, and the last bit of clean-up is being done.
• The 5th will be levelled over the next few weeks, as the drainage project seems to have worked nicely, and this area is now dry.
• The 17th dam has a big leak on the left-hand side, and we are busy looking at ways to fix this. I know it looks untidy, but please bear with us, as there is a big storm water drain that runs under the dam, which complicates the solution.
• Cart paths on the 2nd, 7th around the green, the 5th behind the green, and repairs on the 4th by the tee will start as soon as the paths are completed on Firethorn. With the Joburg Open being hosted on Firethorn, we needed to get these projects done first to allow time for recovery. Firethorn's 11th cart path is done, the 4th cart path being installed and should be completed soon.
• We are busy filling the untidy cart paths behind the 2nd green, 12th tee and 16th path towards the green, with the mulch left over after grinding the tree stumps.
| | |
| --- | --- |
| 5th Tee extension BW | 5th Back tee being lifted, which will increase the overall tee space |
| | |
| --- | --- |
| 4th Cart path from the tee being installed on FT | Tie-ins of cart paths and fertilised |
17th dam on BW – leak was found on the left-hand side. The storm water pipe below the dam runs from the 2nd tee under the 17th dam into the river. This pipe is around a metre wide, and it is not sealed, which complicates the solution.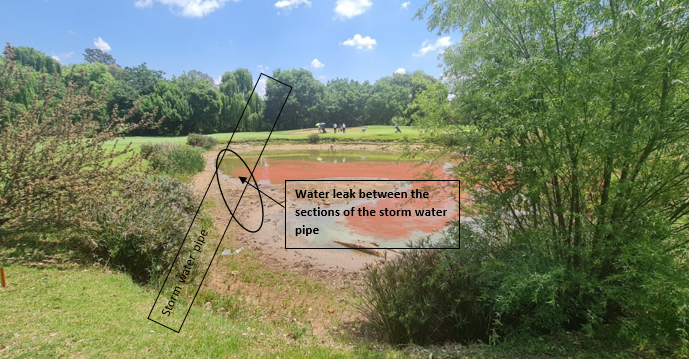 Timeless golf is also busy with the final laser levelling of tees on the 6th, 13th and 15th on Bushwillow, as well as the tee extensions on the 5th Bushwillow and 6th on Firethorn. This will create much-needed teeing ground, which will really help tee conditions through the low recovery period in winter. We have cut temporary tees on the 13th and 15th to manage the traffic, as the grass on these new tees is not fully-established, and will need a bit of protection.

We have completed the stump grinding removing hundreds of unsightly stumps this week. There is a large clean-up, clearing all the wood shaving debris, but it is really nice mulch that we are using all over the course from gardens, pathways and compost.

New cart paths have also been tied-in, as well as fresh sand put into the 18th and 8th bunkers on Bushwillow.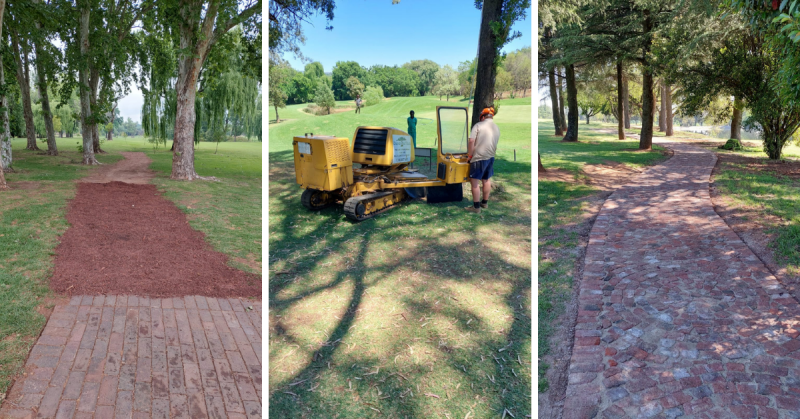 Happy golfing
Francois

We always encourage communication between our members and the Club. If you have any comments or questions, please don't hesitate to either contact our CEO, Francois Swart at ceo@randpark.co.za or our Club Captain, Derek McGowan at captainslog@randpark.co.za.

Receive Randpark news updates via WhatsApp in two easy steps:
1. Add Randpark as a contact on your phone: 082 052 4767.
2. WhatsApp us your first and last name. If you ever want to stop receiving event news, simply send us a WhatsApp with the message "STOP".

Please note that this WhatsApp number is operated from a computer and, unfortunately, is unable to receive any phone calls. Please contact the Club on 011 215 8600 for assistance.
Don't let anyone ruin your day – be a man and ruin it yourself …
You may already know that peacocks have huge beautiful tails to look more attractive to the peahens, but did you know that within their feathers there are tiny crystals?

Depending on how the peacocks space out their train (the technical word used to describe their tail), these crystals act like a kaleidoscope, splitting light into an array of fluorescent colours. Which is why when light shines on the feathers, we see thousands of glimmering-coloured spots!
Well done to Zethu Myeki, who is lying 4th on the Standard Bank Pro-Am Series Order of Merit. Good luck for next week's invitational at Randpark Club!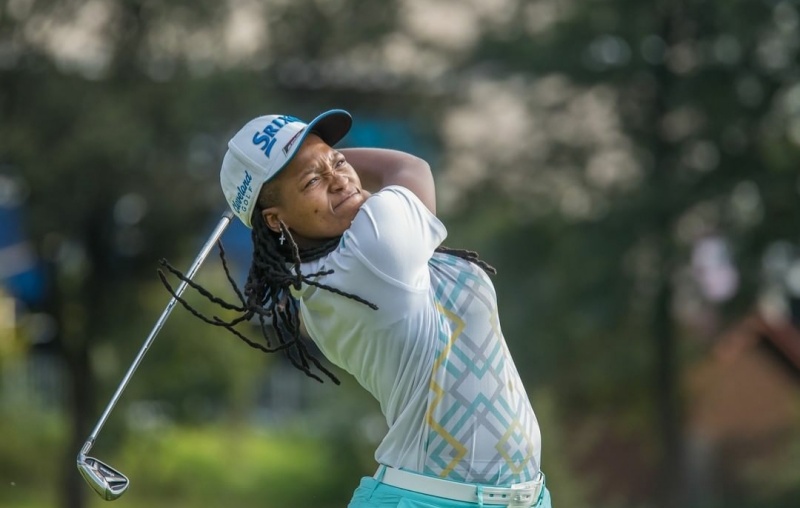 Our Golf Days are really picking up, and next week will be a very busy week on the golf courses.
• Monday – Standard Bank Ladies Invitational – Pro Event on Firethorn
• Tuesday AM – Second round of the Standard Bank Ladies Invitational – Firethorn. The Afternoon field will be closed due to course maintenance
• Wednesday – AFD Golf Day on Firethorn
• Thursday – Blue Turtle Battle of the Bank Golf Day – Firethorn
• Thursday Evening – Night golf day – IIG Group on Bushwillow – Please note no 9 holes will be permitted in the afternoon due to course set-up

As we mentioned in previous newsletters, if you have not booked your "school" year-end function, time is running out. The requests have been coming in, and members are reminded to book as soon as possible. Get in touch with Gaby at events@randpark.co.za, Leanne at clubevents@randpark.co.za, or Tracy at functions@randpark.co.za, who will ensure your event is a memorable one.
Battle of the Schools 2022
BOS will make its return next year. We have seen a big increase of schools wanting to be part of this great event, and we have increased the number from 20 to 22 this year. Currently, due to the demand for tee-off times on Saturday mornings, we will consider playing Battle of the Schools mostly in the afternoons with limited slots in the morning. If you would like to enter your school, please email Rikert at golf@randpark.co.za. Additional information regarding BOS will be forwarded to the captains once they have submitted their entry. Please note, schools are only allowed to enter one team for 2022, and is subject to availability.
The 2022 League teams have been submitted to the CGGU. Randpark will be entering the following teams for the 2022 season:
• 2 x Senior Betterball League teams (50 years and older)
• 3 x Betterball League teams
• 2 x Mid-Am League teams (30 years and older, Scratch League)
• 2 x Junior League teams (under 18 members)
• 4 x Scratch League teams
• 1 x Caddie league team
The Ladies section entered the following teams for 2022:
• 2 x Weekday Betterball League Teams
• 2 x Sunday Betterball League Teams

Once the 2022 CGGU and Ladies Golf Gauteng League Fixtures have been finalised, we will keep all our members posted with regards to participating in the league teams and fixtures for 2022.

Don't forget to hand in your scorecards on Saturday and stand a chance to be one of the lucky Johnny Walker Black winners! We will be doing Member Attendance Lucky Draws during prize-giving.

AM Prize-giving – THREE bottles of Johnny Walker Black!
PM Prize-giving – ONE bottle of Johnny Walker Black!

You must be present during prize-giving to be eligible.

Sponsored by Ubuntu Resource Management and CTL Group Holdings (Pty) Ltd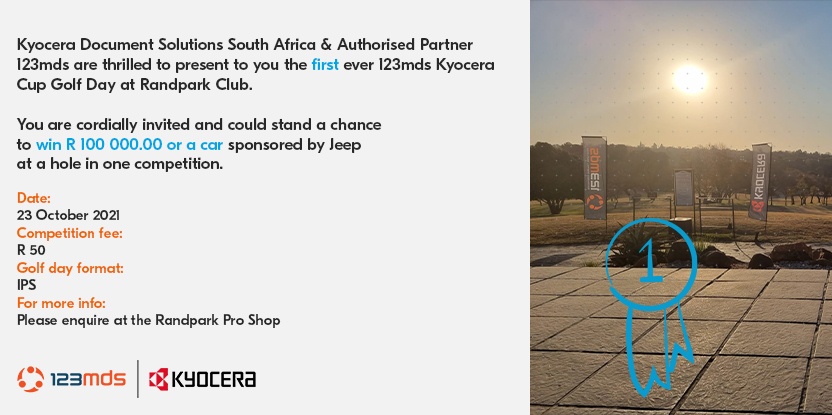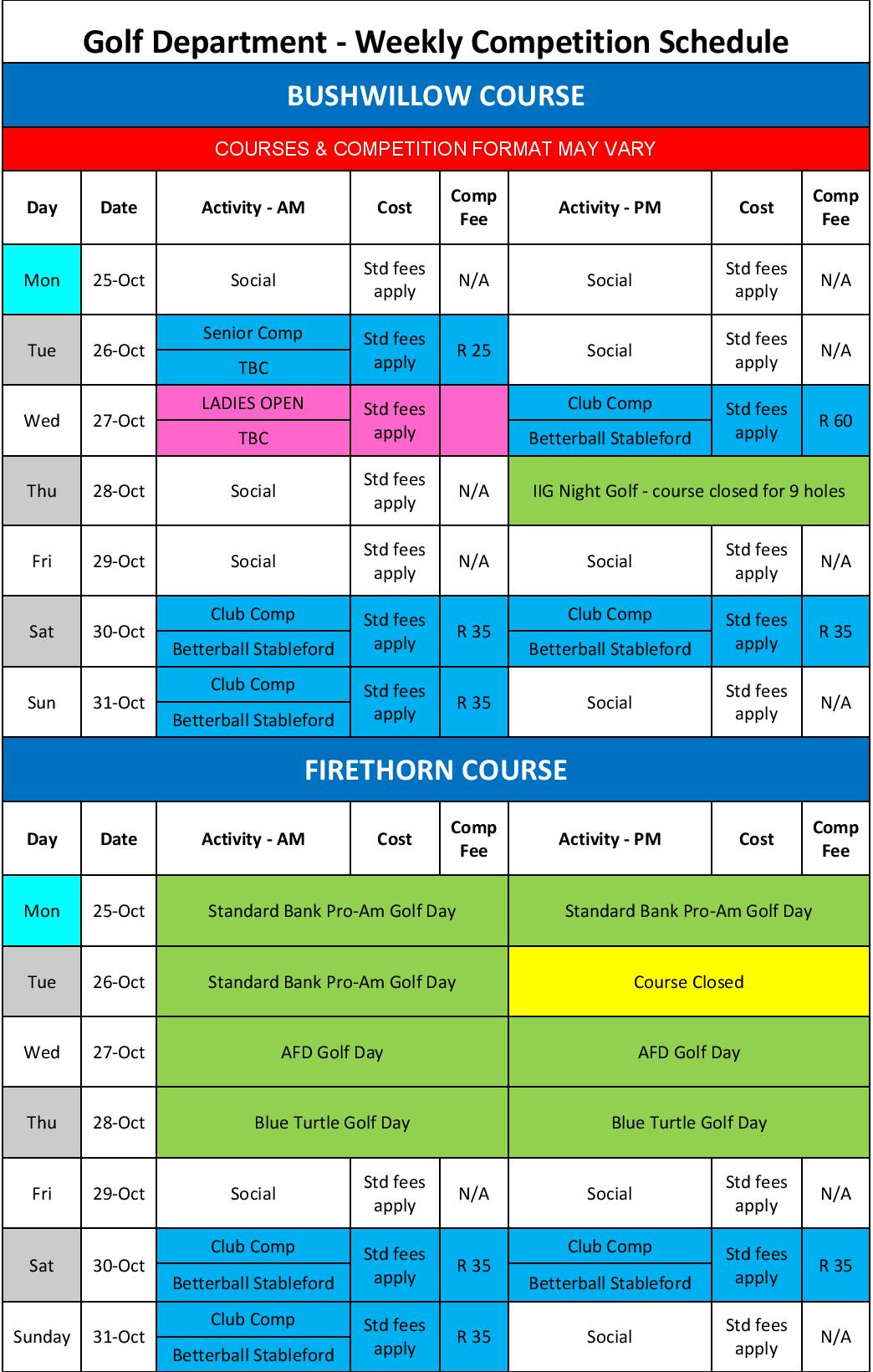 We would like to extend a special invitation to all our new golfing Members to join us for our Newbee Golf Day on Friday, the 5th of November.

Each fourball will comprise of three Newbeez and one Committee or Staff Member, where possible, dependent on the number of fourballs.
If you do not have a handicap, men will play off 18 and ladies off 24.
Should you require a cart, kindly email clubevents@randpark.co.za before the event. Cart hire is R330 per cart.
You can pay for the cart on the day in the Golf Shop with your Member Card.

Please click the RSVP button below to complete all your details and confirm your participation.

We look forward to welcoming you all on the 5th of November.
Thursday Curry Night Specials
Sit down or take-away from 5 pm to 8 pm. Take-away must be ordered with your service host.

Lamb Rogan Josh R140
Thai Chicken & Prawn Curry R120
All curries served with fragrant rice, sambals, chutney, cucumber raita and mango achaar.

You can also order your Club-favourites for take-away collection Monday to Saturday between 11 am and 7 pm, and Sunday between 11 am and 4 pm. Click here to view our take-away menu. Contact 011 215 8600 to place your order (Mon-Sat 11 am to 5 pm and Sun 11 am to 4 pm).
Have a great weekend
Stay Safe, Healthy & Happy!
The Randpark Team
This mail was sent to {{contact.contact_email}} by Randpark Club and is provided as a service for the members and guests of Randpark Club and has been supported and sponsored by advertisers in this email and our partner suppliers. For any queries contact us on 011 215 8600.

Sent on behalf of Randpark Club by
RetailTribe: Unit 8 | Blaauwklip Office Park | Stellenbosch | 7600 | 021 880 2693