The annual Hamper Day took place on Saturday. The morning field managed to finish, but unfortunately, mother-nature had the final say during the afternoon field. Although the afternoon field completed 9-holes, we could not do a 9-hole competition, due to the breakdown of the hampers.

The afternoon field's Hamper Day is now scheduled to take place next Saturday, and members who participated in the Saturday afternoon Hamper Day competition will receive a R100 competition fee credit.

Well done to our morning winners!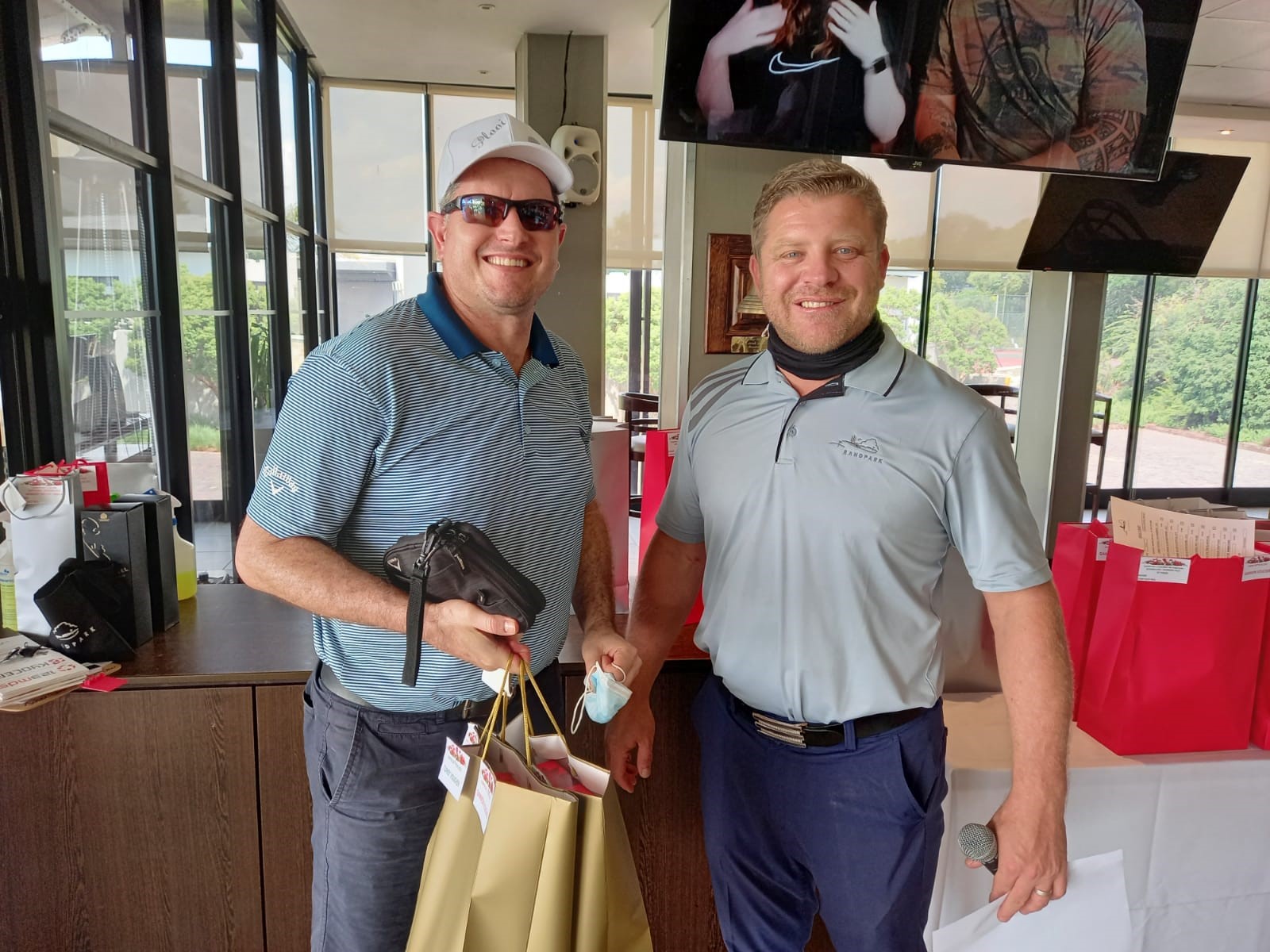 Adriaan Calitz & Rikert Schalkwyk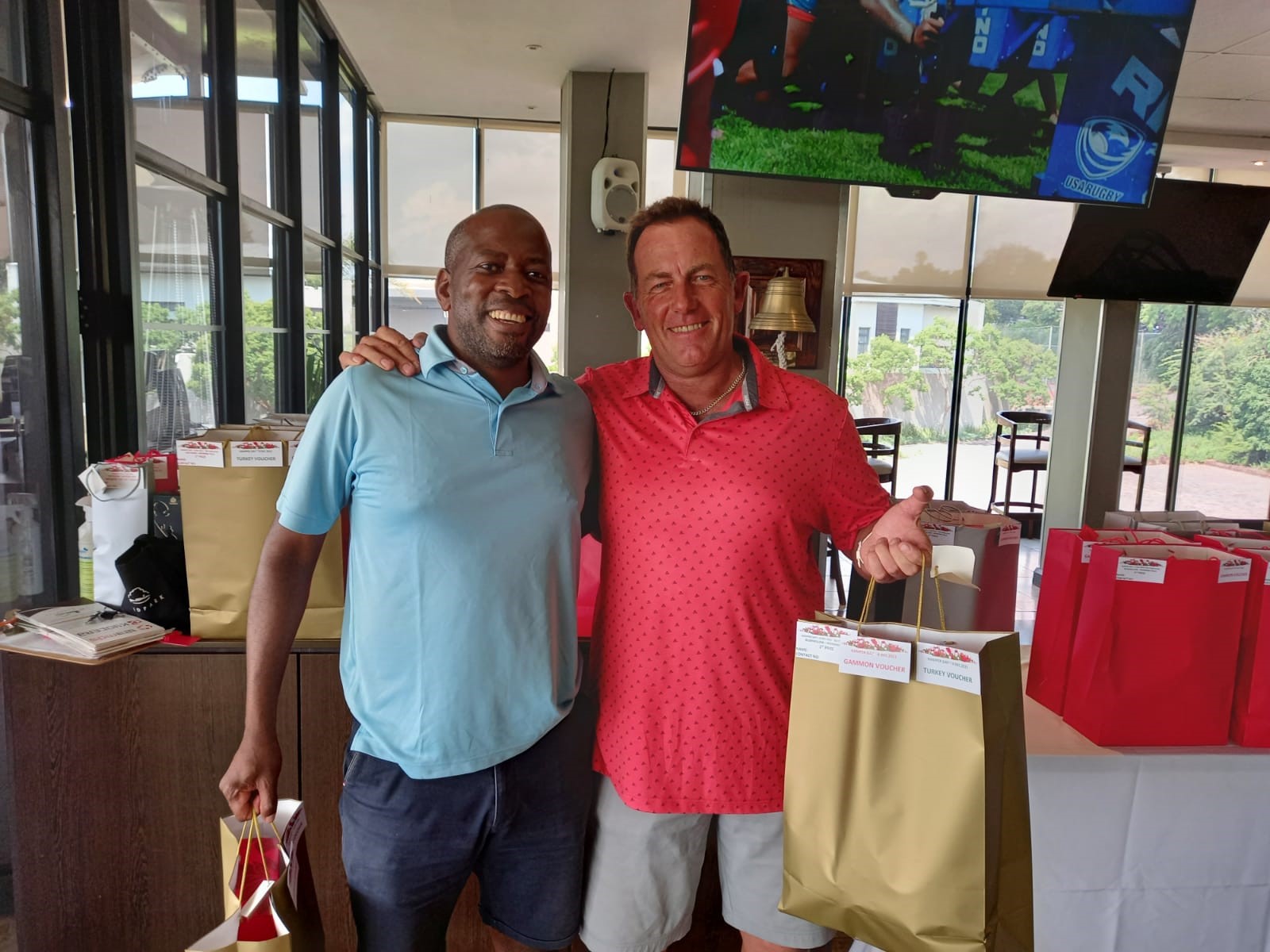 Peter Namingona & Matt Bamber
Who had the luck of the draw?
Attendance Draw
The morning field's Attendance Draw was won by Adriaan Calitz, and he walked away with two bottles of Johnnie Walker Black. Well done Adriaan!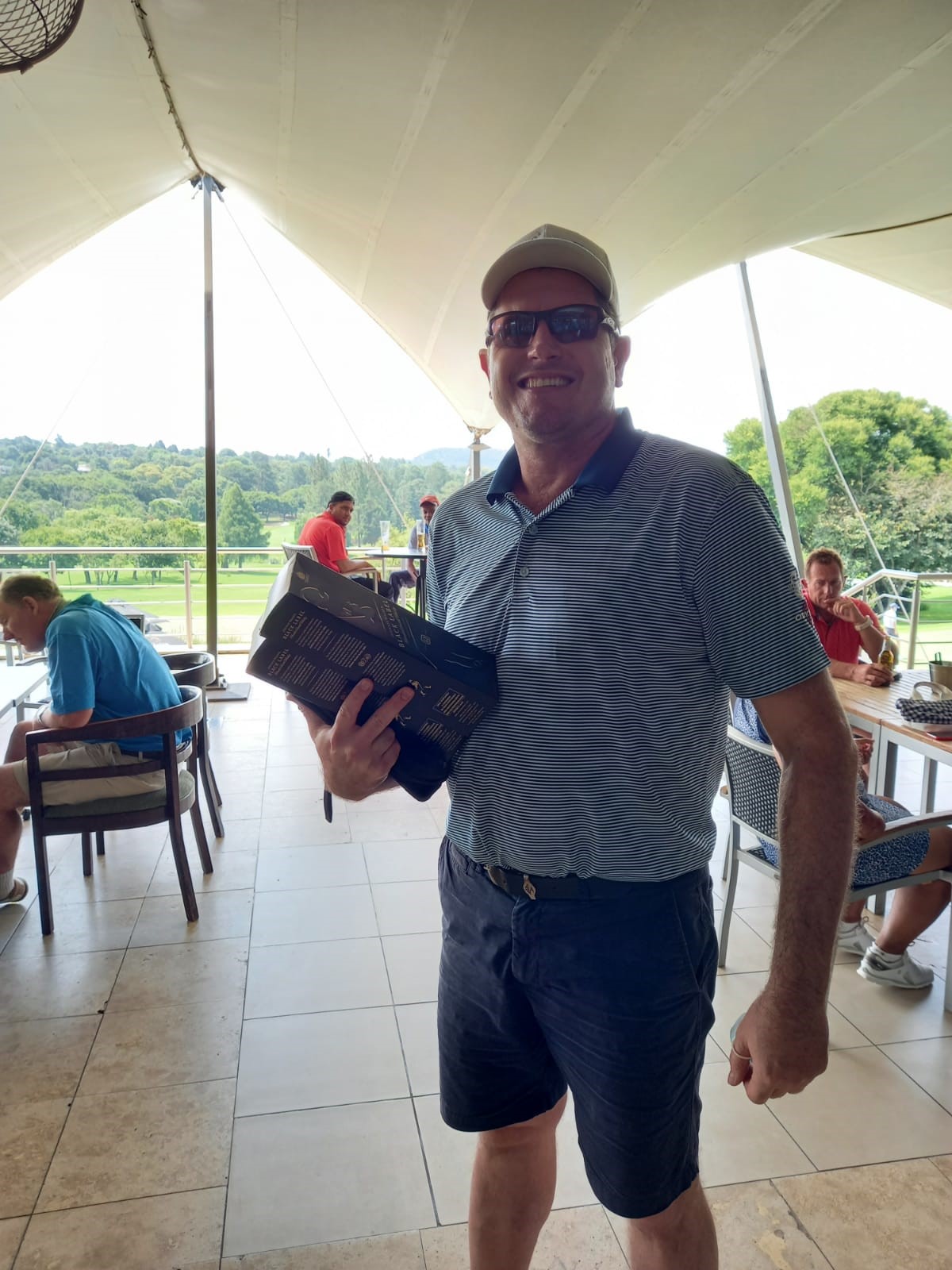 Adriaan Calitz
The afternoon field's draw did not take place, and next week's Attendance Draw will remain at five bottles, kindly sponsored by Ubuntu Resource Management.
Keeping up with our winners
Results
December kicked off with some fantastic golf results! Thank you to everyone who took part in our competitions and congratulations to our winners. Take a look at the latest results in the link below.
We would like to remind members making use of golf carts that the following procedures must be followed at all times:

• Payment must be done before a cart will be allocated: NO SLIP = NO CART.
• Carts will only be allocated once the indemnity book has been signed, and a slip is attached to the form.
• No children under the age of 18 are allowed to make use of a golf cart.
• No more than two people are allowed on the cart – no standing at the back of the cart.
Members are reminded that each and every player must play out of his/her own bag. Players are not allowed to share a bag or clubs during a round. We have also noticed that a few "Walkers" joining a fourball are also playing shots between holes; this is strictly prohibited. Only members or guests who made payment to play are allowed to play on the course. We kindly request your co-operation in this regard, and if you do come across this happening, please contact the marshal on the course, or the ladies at reception, to inform the manager on duty.
What's coming up?
Plan your week ahead
View this week's Competition Schedule for both Bushwillow and Firethorn in the link below.
We have two remaining member events for 2021, the Ryder Cup and Uli Cup.
Have a great week
Stay Safe, Healthy & Happy!
The Randpark Team
This mail was sent to {{contact.contact_email}} by Randpark Club and is provided as a service for the members and guests of Randpark Club and has been supported and sponsored by advertisers in this email and our partner suppliers. For any queries contact us on 011 215 8600.

Sent on behalf of Randpark Club by
RetailTribe: Unit 8 | Blaauwklip Office Park | Stellenbosch | 7600 | 021 880 2693