We are sad to inform you that Dr Leon Botha, who was a member of Randpark Club for more than 28 years, has passed away. Our thoughts and prayers are with his family and friends through these difficult times.
A Warm Welcome to Farah Solomon-Peck and Natasha Pretorius

Farah replaces Nadja Daniell as membership administrator, and will be working closely with Felicia as part of the accounts/membership team. Farah has 4 years' all-round experience as the assistant Clubhouse Manager of CMR Golf Club. With a very vibrant, energetic personality and a great deal of client liaison experience Farah will go the extra mile to welcome all members to The Good Life and Randpark Club.

Natasha will fill the role of Financial Accountant and form part of the accounts team. Natasha has 6 years' experience at CMR Golf Club, starting as the Financial Manager and then filling the role as Clubhouse Manager. She has a passion for Accounting and is a determined individual. Prior to CMR Golf Club Natasha has had experience as a Financial Accountant as well as a SAICA articles clerk.

Both Farah and Natasha will be taking the respective departments to new heights.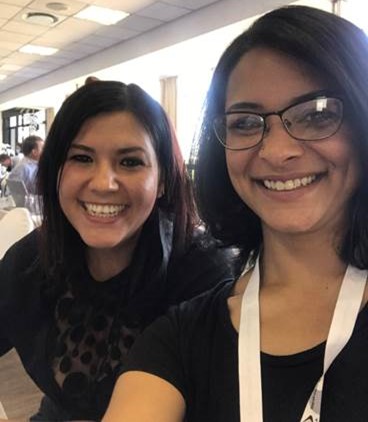 Graduate and Junior Club Champs – 13 March 2022
Our first Club Championships of the year was played on Sunday. We would like to thank each and every player for participating and also all the parents and supporters for coming out and enjoying the wonderful day on the course. Congratulations to all our winners!
Junior Club Championship results 2022 (12 - 18 yrs)
Grant Labuschagne – Junior Champion
Christian Jonker – Junior B-Division Champion
Danielle Chong – Junior C-Division Champion
Graduate Club Championship Results 2022 (19 - 30 yrs)
Chris Scheppel – Graduate Champion
Sean van Zyl – Graduate B-Division Champion
Sashin Palliam – Graduate C-Division Champion
Please click here for a breakdown of all the results.



A Big Thank You to our Sponsors

Please note that moving forward we will be using ONE email address for Saturday bookings. As of this week the maximum fourballs requested will be four fourballs. In the event that you request more than four fourballs two emails must be sent to the email address.

The new email address for Saturday golf bookings will be as follow: saturdaybookings@randpark.co.za.

Please see the updated procedures below:


Bookings for tee times will be open two weeks prior to each particular week by the bookings administrator.
Saturday AM bookings: bookings for the Saturday AM field may be sent via email from Thursday 12h00 onwards, i.e., 16 days prior to the requested booking Saturday.
Saturday PM bookings: bookings for the Saturday PM field may be sent via email from Friday 12h00 onwards, i.e., 15 days prior to the requested booking Saturday.
Booking requests will be addressed on a first-come, first-served basis. Any booking request that is received before the requested booking times (as above) will be moved to the back of the booking list.
Only four fourballs may be booked at a time in terms of a booking request. The names of players genuinely due to participate should be provided with their membership numbers.
All bookings for a Saturday must be sent to the following new address: saturdaybookings@randpark.co.za – Please note this email will only be used for booking requests. Any additional changes, whether it be a change of players, booking of carts, etc. must be done directly with the booking ladies as per the email addresses below:
o Bianca Ndlovu - golfadmin@randpark.co.za
o Nokuthula Dlamini - admin@randpark.co.za
o Gugu Sikhosana - enquiries@randpark.co.za
Thank you to everyone who took part in our competitions this week and congratulations to our winners. Take a look at the latest results.
View this week's Competition Schedule for both Bushwillow and Firethorn in the link below.
Joker Raffle & Member Attendance
Well done to the winners of this week's Joker and Member Attendance draws:

Joker Draw AM Field: Tommy Paulsen, no joker was drawn but R300 credit will be loaded on his membership card.
Joker Draw PM Field: Michael Fuhri, no joker was drawn but R300 credit will be loaded on his membership card.
Member Attendance draw AM field: Anton Coetzee
Member Attendance draw PM field: No winner
Greg (Pops) Collier-Payne
International Money Transfer Specialist
083 297 1076
Member Attendance Draws sponsored by
Take on the lava field - and each other - in a friendly fight for the top spot on the Inrange® Shrinking Target Challenge leaderboard. There will be burns, disappointment, but in the end, there will be a champion!
Who is the leader on the Leaderboard?


Jean Pierre Coetzee – 5400
Ysters – 4500
Tristan Eagar – 3900
B4Chicks – 3200
Ben – 2500
Richard Crossman – 2400


It's not too late to enter – the Challenge runs until the end of March!
Contact Leanne on clubevents@randpark.co.za or 011 215 8600 for more information.
St. Patrick's Day (17 March)

Sit down or take-away from 5 – 8pm (take-aways must be ordered with your service host)

Irish Beef Stew - R90
Slow braised with root vegetables & Guinness, served with steamed rice & garnished with chopped parsley
Irish Potato Nachos - R65
Thinly sliced & roasted potatoes topped with cheddar, bacon, salsa, guacamole & sour cream
Bangers & Mash - R60
Pork bangers set on creamy mashed potatoes with sautéed onions & gravy served with steamed peas
Guinness Marinated Rib Eye - R155
300g rib eye steak marinated & basted with a Guinness marinade, flame grilled to your preference served with a creamy Colcannon & gravy
Saturday's Member Appreciation Special
Mussel & Calamari Casserole - R63
Simmered in a tomato, white wine & chilli sauce served with ciabatta bread
Available from 11am to 7pm in the Terrace Bar or Baobab Terrace
Have a great week
Stay Safe, Healthy & Happy!
The Randpark Team
This mail was sent to {{contact.contact_email}} by Randpark Club and is provided as a service for the members and guests of Randpark Club and has been supported and sponsored by advertisers in this email and our partner suppliers. For any queries contact us on 011 215 8600.

Sent on behalf of Randpark Club by
RetailTribe: Unit 8 | Blaauwklip Office Park | Stellenbosch | 7600 | 021 880 2693