From the President's Desk
The General Committee has appointed Albert Clack in the vacant position of General Manager of Randpark Club. Albert has been acting in that capacity since the resignation of Francois Swart. Albert has been with Randpark for the past two and a half years now, and is well known to members. This is an exciting time for him to take over the lead and we look forward to working with him to take the Club forward to greater heights.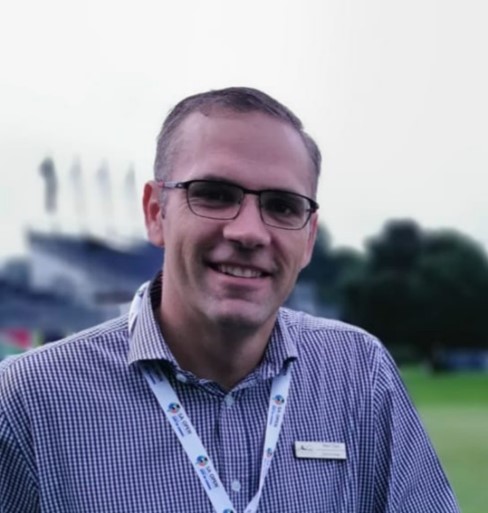 We have received some complaints and negative comments on our dress code both on the course and in the clubhouse being taken to extremes. While we certainly do not want to be overly prescriptive, we do need to remind our members and visitors that we are aiming to keep the standard of our Club to that in keeping with being an enjoyable family destination. We know that modern times are more relaxed, but we urge you to make sure that you dress according to the standards that apply to golf clubs worldwide.

Finally, it is now twelve weeks since the damage to the greens on Firethorn, and they have shown a marked improvement. Ironically the process has been slowed by the excessive rain that we have had recently. Only one green has been taken out of use for a short period. We are pleased to see the progress. Thank you again for your patience.

Dr Gerrit J Sandrock

We always encourage communication between our members and the club. If you have any comments or questions please don't hesitate to either contact our General Manager, Albert Clack at clubops@randpark.co.za or our Club Captain, Arthur Heinrich at captainslog@randpark.co.za.

We are still in the process of cleaning up after last week's storm. The brush cutters are edging cart paths and tidying up around trees and dams. The green on Firethorn's 7th hole has 90% grass cover and will be open for play by the 17th of February.
The newly seeded chipping green has germinated except for a small area that has unfortunately washed away and we will attend to this once we have full germination. The semi-rough on the short holes have been newly cut and we are busy with some fairway lines.
CHEF SIHLE'S THURSDAY SPECIALS from 17.00 to 20.00
Join us by sitting down or grabbing a take-away. Take-aways must be ordered with your service host.

Parmesan Crumbed Kob - R110
Baked fish laced with Dijon mustard & topped with a parmesan crumb, served with basil tossed gnocchi & lemon mayo
Chicken & Chorizo Ragu - R95
Simmered in a homemade Napolitano sauce, served with fettuccine pasta & topped with a dollop of crème fraiche
Creamy Goat Cheese Pasta - R70
Spaghetti tossed in a creamy tomato, spinach, pesto & goat cheese sauce served with fresh basil leaves
HAPPY HOUR on FRIDAYS from 18.00 to 19.00
20% discount for members paying with their club card
On SATURDAY from 11.00 and 19.00 you can join us for our MEMBER APPRECIATION SPECIAL

Slow Cooked Jerk Pork Belly - served with creamy mashed potatoes, peas and a rich brown gravy for R 58,50
(available in the Terrace Bar & Baobab Terrace)
The cards are in your hands
Purchase your tickets for the Joker Raffle Draw in the Terrace Bar, Baobab Terrace, Golf Shop or from Vern on Saturday from 12.00 to 14.00 and 16.00 to 18.00.

Get one ticket for R10, six tickets for R50, or really increase your chances with 15 tickets for R100!

You just have to be present when the draw takes place. The AM draw will take place after the morning field prize-giving (14:00), and the PM draw will take place after the afternoon field prize-giving (18:00).

We look forward to seeing you there.

Sponsored by
Enter the Attendance
Lucky Draw
Don't forget to hand in your scorecards on Saturday and stand a chance to be one of the lucky Johnny Walker Black winners! We will be doing Member Attendance Lucky Draws during prize-giving.

AM Prize-giving – ONE bottle of Johnny Walker Black!
PM Prize-giving – ONE bottle of Johnny Walker Black!

Sponsored by
Make the most out of your
membership with Adventour
Specifically designed golf tours at very special rates, with you our members in mind. Four-day packages that stretch from Kruger in the north to Cape Town in the south.
SA Kids Tournament @ Wanderers GC 6 Feb
Danielle Chong, Cuan Henenne and Kyle Henenne were all trophy winners
SA Women's Amateur Stroke Play Championship @ Royal Jhb & Kensington GC 6 & 7 Feb
9th Cara Ford (Best Gross Round 2 – 69)
18th Kim Turgut
28th Casey Twidale (Best Nett over 54 Holes – 209)
52nd Lauren Clough
89th Valda Ford
SA Amateur Championship Qualification @ Royal Jhb & Kensington GC 6 & 7 Feb
80th Stefan Jacobs
110th Grant Labuschagne
Big Easy IGT Challenge Tour @ Randpark Club 7-9 Feb
12th Kai-Alexander Brandkamp
43rd Henning du Plooy
86th Ryan Tipping
Putting & Chipping Greens
The putting green next to the Hotel is currently under "maintenance", members wanting to work on their short game can make use of the chipping green by the driving range and the small green by the starting area on Bushwillow. No chipping will be allowed on the big putting green next to the clubhouse.

Please take note of the following rules:

The practice green facilities are reserved for members, their guests and any visiting golfer who has paid a green fee for the day. They are not available to casual visitors or those using the public driving range.
The standard dress code for the golf course applies to these facilities.
No chipping is allowed on the putting green.
The number of practice balls used should be appropriate to the number of other golfers using the facilities.
The two biggest concerns raised by members and some of our guests are the bunkers and divots on the courses. We would like to remind our members to please take care of the courses and to leave the courses in a way you would like to play them.


Sandbags are available on each starting hole and they are compulsory. Please ensure you keep the bag full at all times and fill up your divots.
Please rake the bunkers – there is nothing more frustrating than hitting a bad shot in a bunker only to find out when you arrive at your ball that the bunker is not raked. Golf is already hard so please do not make it more difficult for other players.
Repair your pitch marks, and please do not litter on the courses.
SA Stroke Play Championship
We would like to remind our members that we will be hosting the 2022 South African Stroke Play Championship from Sunday, the 20th of February until Thursday, the 24th of February on Firethorn. Please note sunrise and sunset golf will only be available on Bushwillow during this period.
Graduate & Junior Club Championships
The 2022 Graduate and Junior Club Champs will be played on Sunday, the 13th of March. The 36-hole Championship is the first Major Golfing event for our members. Entries will open next week and all entries will be done online. Please note the entries will be limited and only paid entries will be accepted. More details will follow in Monday's newsletter.
At Powerblast Training we specialize in sport specific conditioning. What are your sport and fitness goals? Come and have a chat to us, we are there to help with all aspects relating to sport and fitness.

Golf Specific Conditioning
A unique and innovative programme focused on:
- Improving distance and club head speed
- Rotation and mobility
- Dynamic and core stability
- Functional flexibility
- Reducing fatigue and injury prevention

We are situated in the Wellness Centre at the driving range.
Please contact Warren McCann: 082 450 8220 or Theo Heinrich: 073 997 4613
Valentine's Day Extra Special
Romantic picnic on the golf course
Join us from 15h30 (bring your own blanket)
Cost per couple: R800

4-Course dinner for two on our terrace
Join us from 17h00
Cost per couple: R750
Only pre-bookings with payment accepted.
Have a great weekend
Stay Safe, Healthy & Happy!
The Randpark Team
This mail was sent to {{contact.contact_email}} by Randpark Club and is provided as a service for the members and guests of Randpark Club and has been supported and sponsored by advertisers in this email and our partner suppliers. For any queries contact us on 011 215 8600.

Sent on behalf of Randpark Club by
RetailTribe: Unit 8 | Blaauwklip Office Park | Stellenbosch | 7600 | 021 880 2693